Tori Spelling Celebrates Estranged Husband Dean McDermott's Birthday, Actress Spotted Without Wedding Ring At Bakery As 'Imminent' Divorce Lingers
Article continues below advertisement
The Beverly Hills, 90210 actress, who is rumored to be pulling the plug on their marriage at any moment, was spotted picking up a cake but failed to wear her wedding ring — a clear indication they have not worked out their troubles.
Tori kept it casual for her bakery run in Los Angeles on Tuesday. The star wore a black hoodie, sweats, and her favorite Gucci fanny pack. She arrived at the popular Sweet Lady Jane shop solo and emerged with a cake and a noticeably bare wedding finger.
Spotting the paparazzi, Tori glared at the cameras but didn't try to hide her ringless digit.
Article continues below advertisement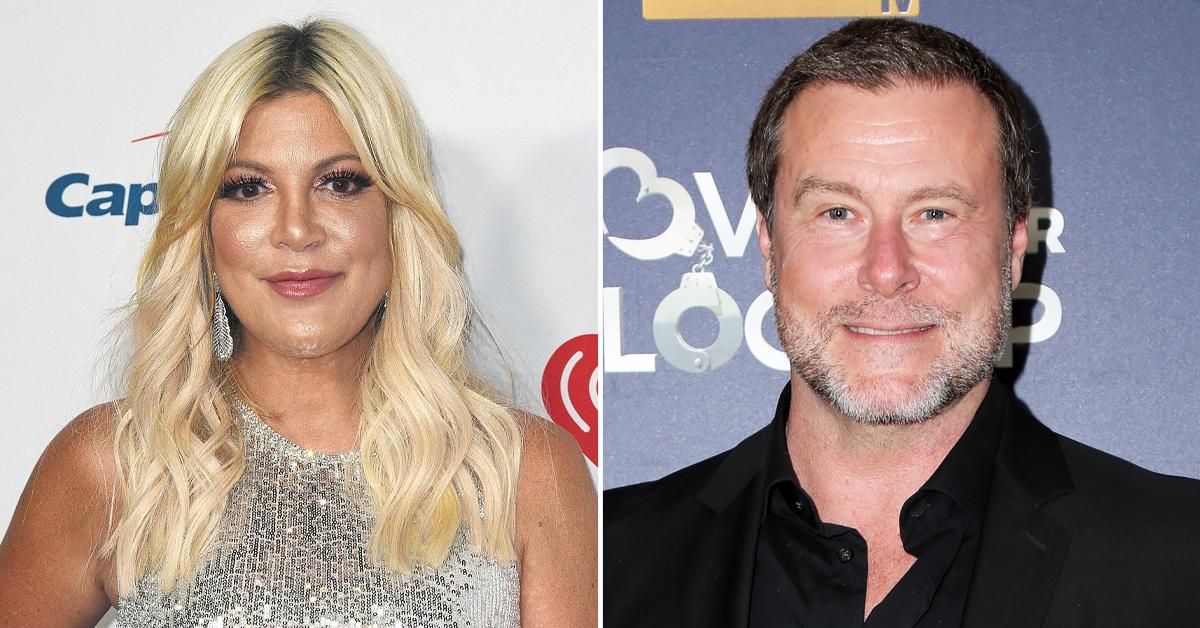 Dean only spun the divorce rumors when he took to social media to thank his children and not his wife for the birthday bash. Bizarrely opening his presents for his Instagram followers and not his family, Tori's estranged husband showed off gifts like artwork, golf gear, and more, given to him by his 5 kids.
The caption is what really made everyone gasp.
Article continues below advertisement
"Sorry this a little late," Dean began his lengthy caption on Wednesday. "I was having so much fun on my 55th birthday. I just put my phone away and lived in the moment." Saying it was the "best birthday ever," the actor went on to praise his kids and made no mention of Tori.
"The fam made me feel so special and made me laugh with their awesome gifts. I have the most amazing kids and life. I'm so grateful. Happy Birthday to me!" he concluded.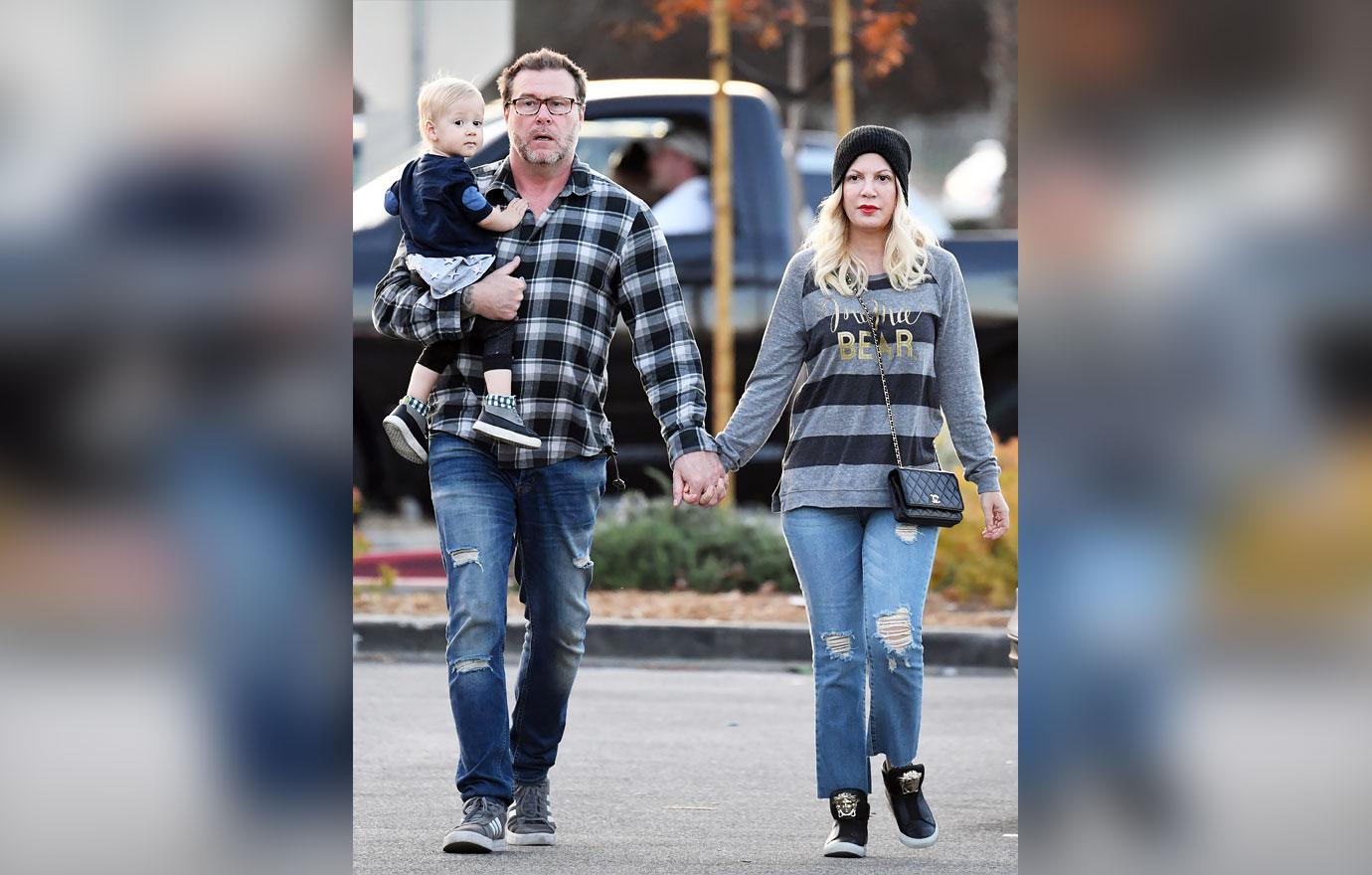 Article continues below advertisement
Earlier this month, Tori was caught unloading moving boxes without her wedding ring on.
As RadarOnline.com reported, a divorce announcement is "imminent." A source told us in September, "Her and Dean have been done for about three months now. To their credit, they tried… they really tried."
Despite their marriage being on the rocks for some time, our insider made it clear — there was no third party involved. "He absolutely did not cheat, but he just wants sex all the time," they insisted, adding Dean's "sex addiction" simply became "too much for Tori."
Article continues below advertisement
Just weeks ago, Tori snapped when asked about her marriage to Dean while guest hosting The Wendy Williams Show. When Whitney Cummings asked her point-blank, "What is going on with that guy, Dean? Nothing? Nothing?" she seemed offended and abruptly responded, "What? You know I'm not going to answer that."