Tori Spelling Keeps Distance From Husband Dean McDermott In Tense Outing With Kids Amid Christmas Card Fumble & Divorce Rumors
Tori Spelling reunited with Dean McDermott for the first time in public in over a month. The couple — who's currently battling divorce rumors — looked tense and annoyed as they stepped out with their children for dinner over the holiday weekend.
Article continues below advertisement
The 48-year-old actress tried to hide her emotions from the paparazzi, slipping a mask over her face but her body language said it all. Tori kept her distance from her husband, trailing feet behind him with her arms crossed.
The Beverly Hills, 90210 star looked more interested in her cellphone than her family, stopping to look up from the screen only momentarily.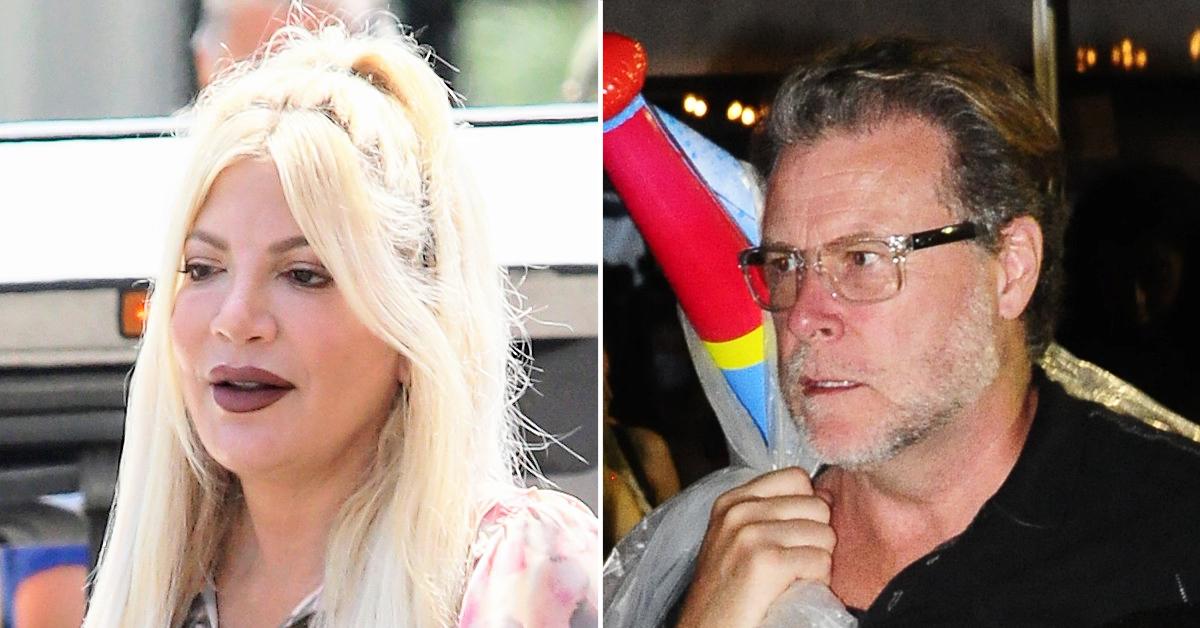 Article continues below advertisement
Dean didn't appear focused on Tori at all. He was too busy guiding their five kids from Ruth Chris' steak house in Woodland Hills, CA, through the busy parking lot and back to their car.
The troubled couple kept it casual for their big reunion.
Article continues below advertisement
The behavior on their outing doesn't help their impending divorce issues. Tori's bold move of leaving Dean off the family's Christmas card certainly didn't squash any rumors.
RadarOnline.com told ya first — a divorce announcement is "imminent." A source told us in September that Tori and Dean tried to make their 15-year marriage work, but it's over between them.
"Her and Dean have been done for about three months now. To their credit, they tried… they really tried," the insider spilled.
Article continues below advertisement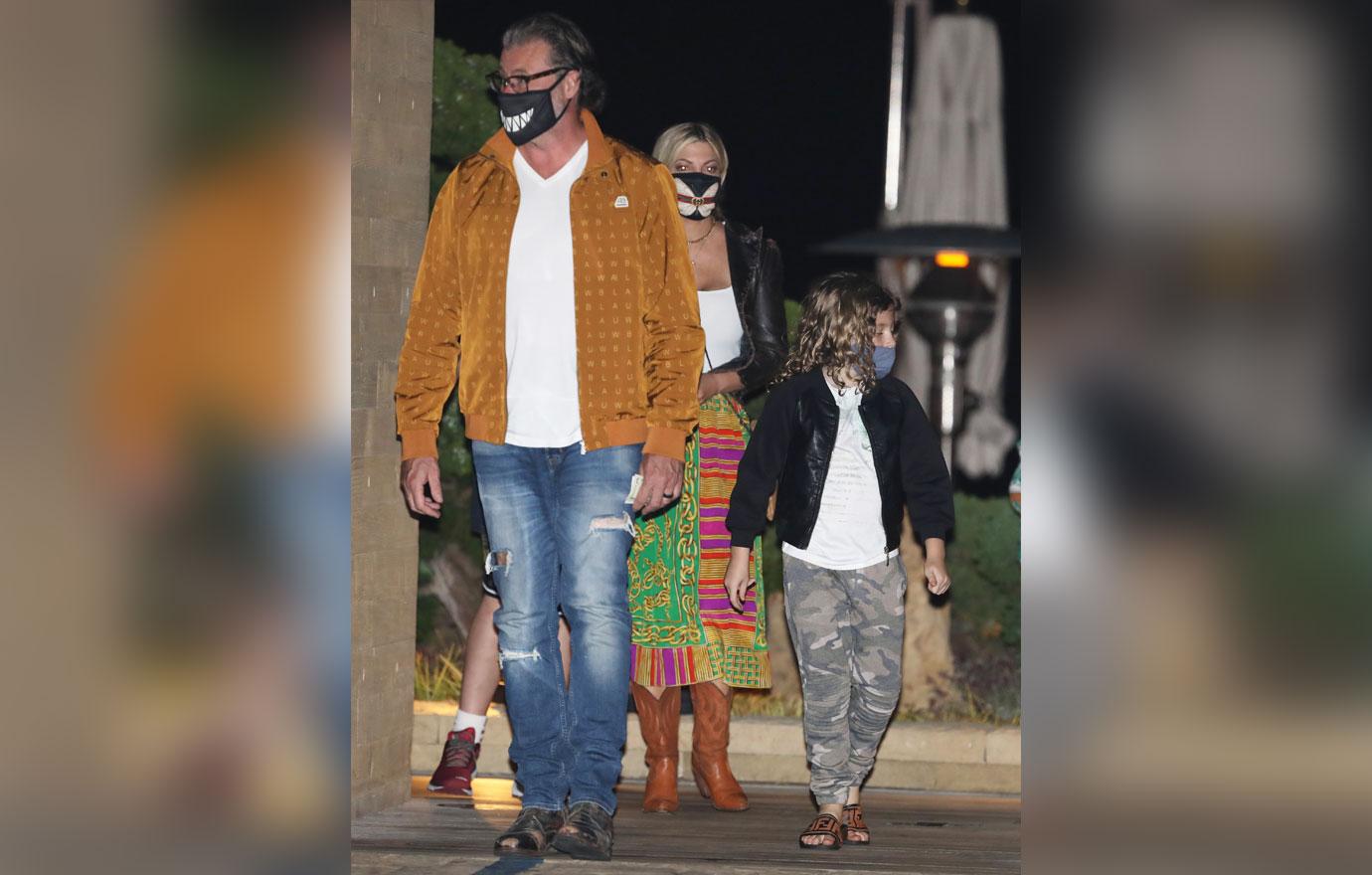 Despite their marriage being on the rocks for some time, our source made it clear that no third party involved. "He absolutely did not cheat, but he just wants sex all the time," they insisted, adding Dean's "sex addiction" simply became "too much for Tori."
Article continues below advertisement
In recent weeks, Tori and Dean have been spotted separately without her wedding ring on. She also made eyebrows raise when she was photographed carrying moving boxes and screaming on the phone outside her lawyer's office.