Exclusive Details
'Real Housewives Of Dallas' Star Tiffany Moon Leaves Town Days After Scandalous Allegations Are Exposed Against Husband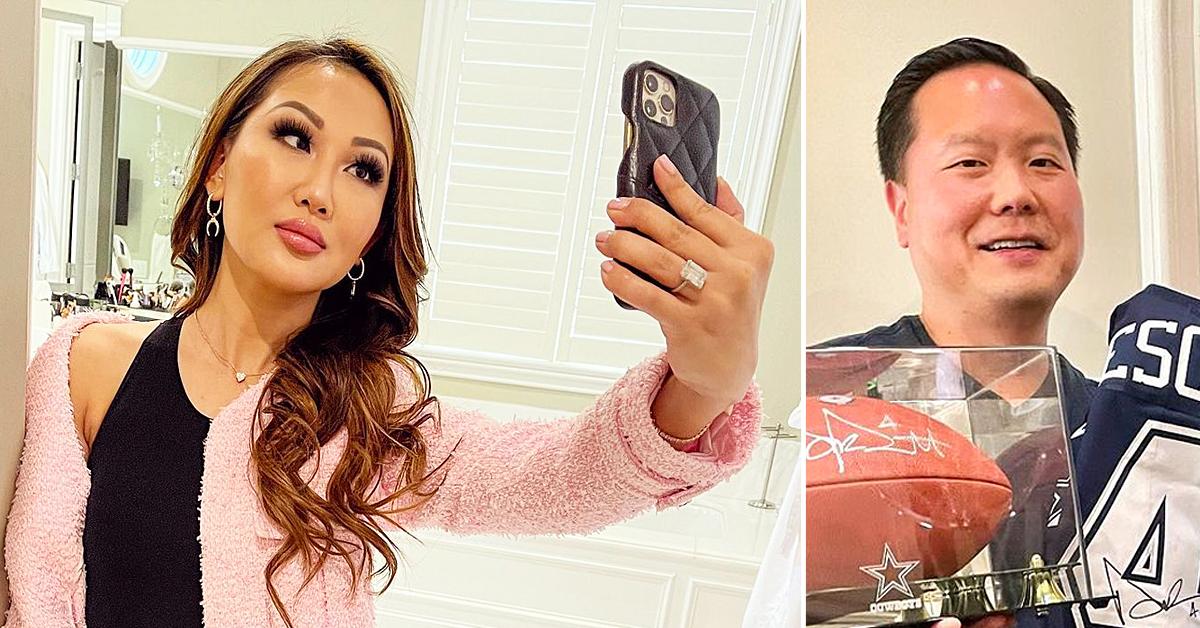 Real Housewives of Dallas star Tiffany Moon left town for an event only days after news broke about her father-in-law being accused of sexual assault.
Earlier today, the reality star was spotted hanging out with friends in New Orleans. Moon decided to book herself at a Sip & Shop event at a local boutique. She is at the store hawking jewelry she designed.
Article continues below advertisement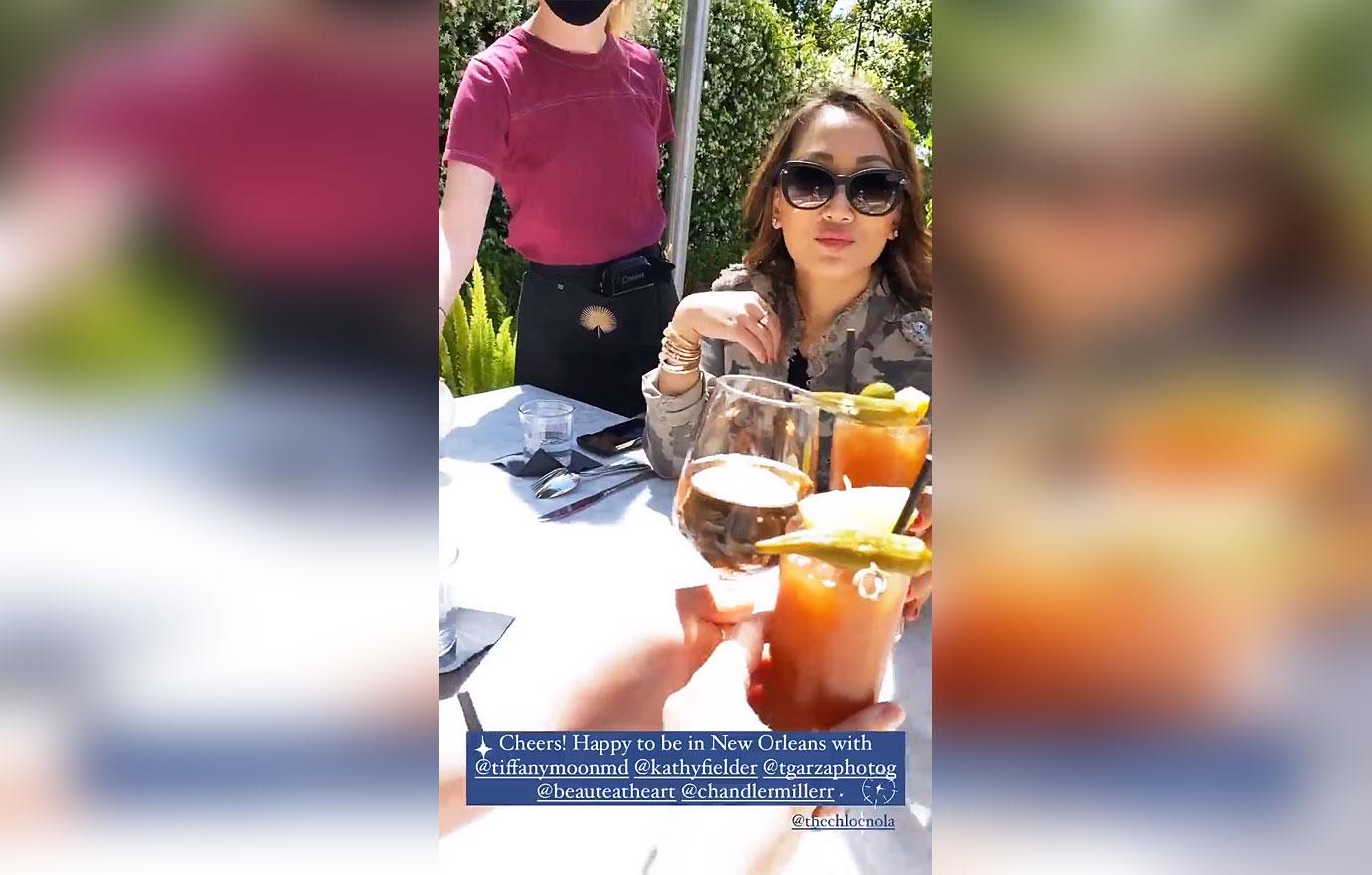 One of Moon's friends posted a video of them having cocktails. The reality star looked completely unbothered while at lunch with close pals.
In another shot, the RHOD star posed with a friend in front of a long hotel mirror. She looked stunning in a short white dress with fancy heels. The trip could be a nice break for Moon amid the scandal the broke.
Article continues below advertisement
As RadarOnline.com previously, the reality star's father-in-law David Moon is facing multiple lawsuits filed by former female employees. In court documents, the women claim David sexually assaulted them on multiple occasions.
Moon's husband Daniel Moon works at a real estate company run by his family, including David. In one of the suits, the alleged victim, who worked at the family-owned golf course, claims, "Daniel Moon and Sam Moon, have treated women as objects of their sexual urges instead of as the women—daughters, sisters, wives, and mothers—they are. They used Coyote Ridge Golf Club as their sexual playground."
In the suit, Doe says the Moon family created a "Hooters-like environment at Coyote Ridge. They used sex to sell golf by hiring attractive young women and dressing them in low-cut, tight-fitting, revealing outfits."
'Mean Girls' Star Jonathan Bennett And His Fiancé Rejected From Mexican Wedding Venue For Being Gay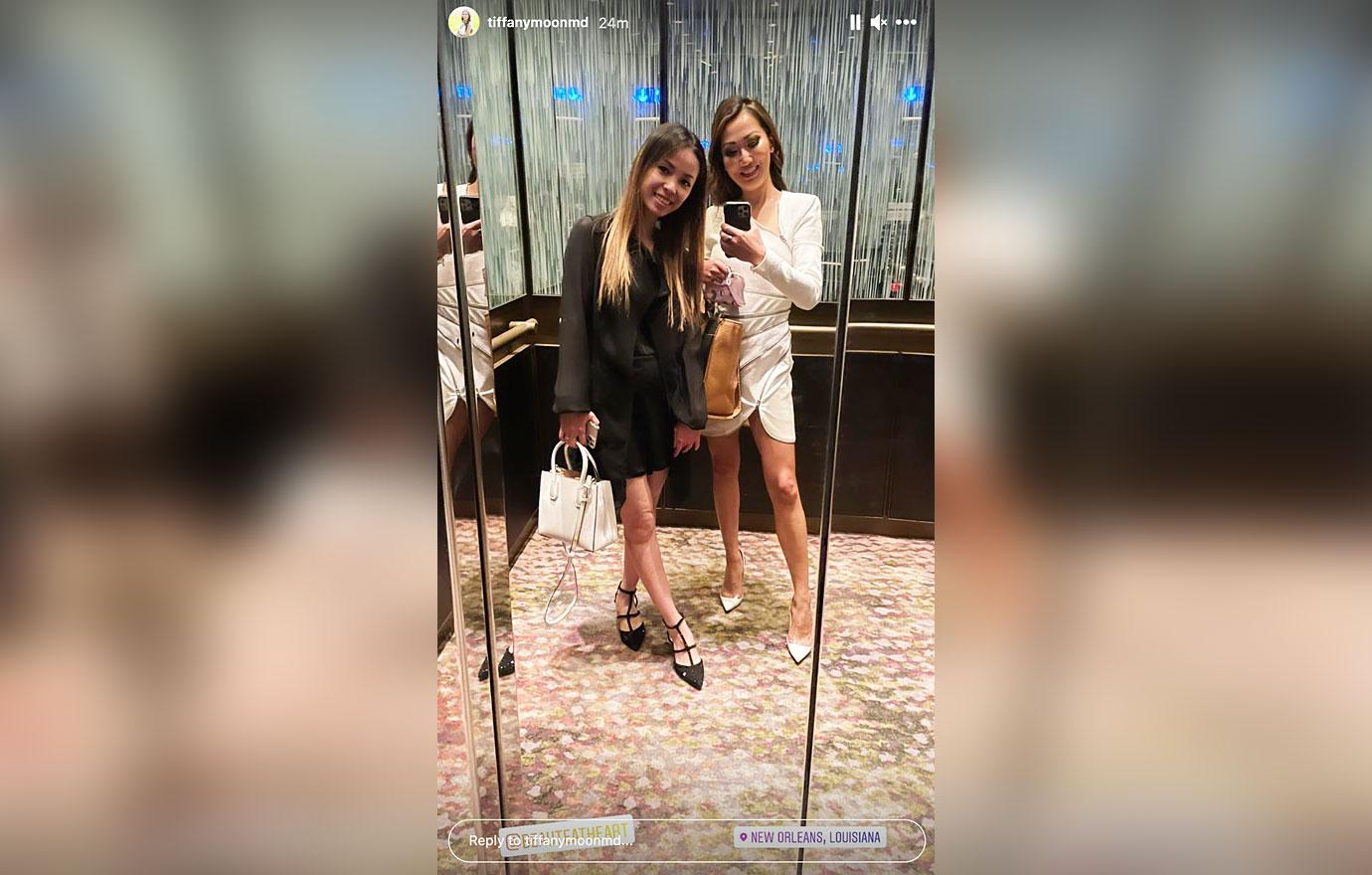 Daniel is not a named defendant in the lawsuits. His father and brother have denied all allegations of wrongdoing. They have asked the court to dismiss all claims against them.
After the news broke, Moon went on Instagram Live talking to her fans while in bed. She didn't seem concerned with anything. She scanned the room to show her husband working on a computer nearby. The couple has yet to speak publicly about the lawsuits against David.