T.I. And Tiny Ball Out On Date Night Amid LAPD Investigation Into Sexual Assault Allegations Against The Couple
Embattled couple T.I. and Tameka "Tiny" Harris don't seem bothered by the fact that they're under investigation by the Los Angeles Police Department for sexual assault.
Article continues below advertisement
The rapper (real name Clifford Harris) and his wife took to Instagram this weekend to document a lavish date night in Malibu, California – equipped with ocean views, sushi and matching hoodies.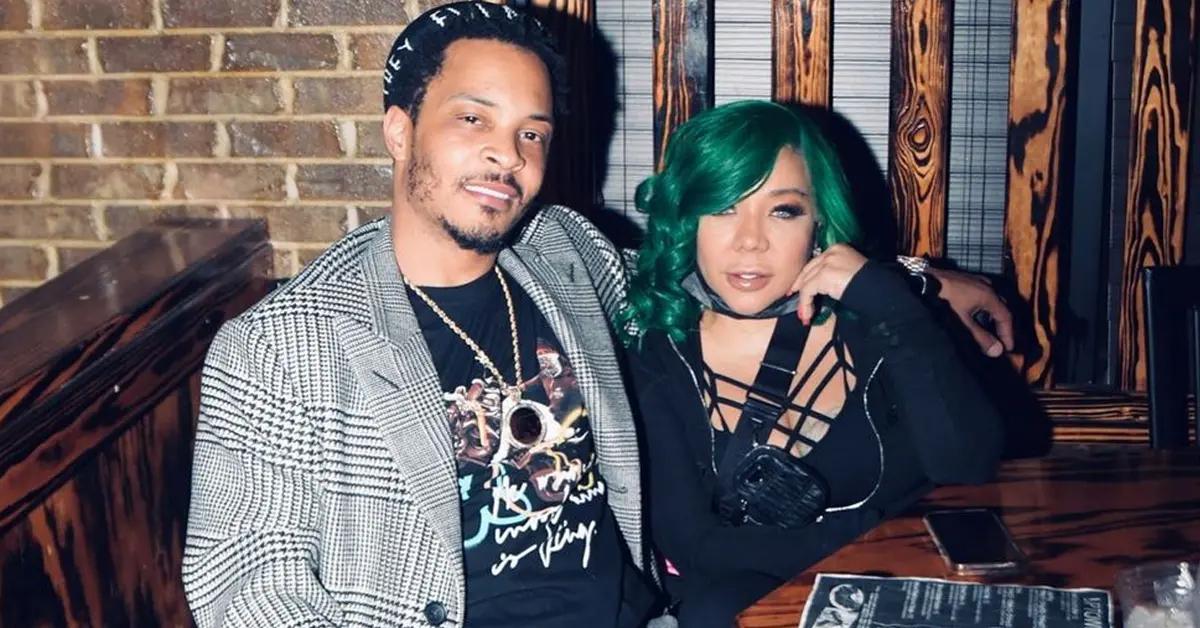 Article continues below advertisement
In the selfie-style video taken by Tiny and shared to each of their respective Instagram accounts, Mrs. Harris poses for the camera while showing off her sweatshirt before panning to her hubby, who's seen chowing down on whatever delicacy is in front of him. Tiny – who has a plate of jalapeño-topped sashimi all to herself – then pans the camera to the window beside her to show off the beautiful sunset-lit beach below them.
Both T.I. and Tiny's video posts had the accompanying soundtrack of the rapper's newly released single, This Is What It Comes To, in which he appears to address the various sexual assault allegations that have been lobbied against them.
Article continues below advertisement
The track – which T.I. dropped earlier this week – contains lyrics such as: "Go put yo face and reputation on it. These kind of claims deserve more than anonymous provocative conversation, don't it? … Willing to face whatever consequences for his vision, while I'm up against some lyin' ass b---hes."
Article continues below advertisement
The woman – who has chosen to identify anonymously as Jane Doe – claims to have met the couple at a Hollywood nightclub, where Tiny allegedly offered her a drink after she had already had a couple. Doe claims the couple then invited her back to their hotel room.
At the hotel, Doe says they all showered together. T.I. then allegedly asked her to come to bed and rub oil on his body. Doe says Tiny joined in on the action while porn played in the background.
Article continues below advertisement
Doe alleges that at one point, T.I. stuck his toes into her vagina without her consent. She says she soon started to feel sick and went to the bathroom to vomit. The woman says she doesn't remember any other details about the night but claims to have woken up the next day with a sore vagina.
T.I.'s lawyers claims they have yet to be contacted about the matter.
Article continues below advertisement
Meanwhile, attorney Tyrone Blackburn is representing a total of 11 people – 10 women and one man – in a civil lawsuit against the couple.
After The New York Times spoke with five of those alleged victims, T.I. and Tiny denied the allegations via their attorney, Steve Sadow.
Article continues below advertisement
At a press conference earlier this week, however, Blackburn claimed that over 30 women have come forward with claims of sexual assault against the Harrises. He said the accusers have described incidents where T.I. and Tiny "kidnapped them, drugged them, raped them and terrorized them with threats of death or physical bodily harm."
Another woman also reported the rapper and his wife for sexual assault in Las Vegas, Nevada; however, the Las Vegas Metropolitan Police Department closed the case because the alleged crime happened outside the statute of limitations.