Rapper T.I. Hangs With Soulja Boy In First Photos Since LAPD Launched Investigation Over Alleged Sexual Assault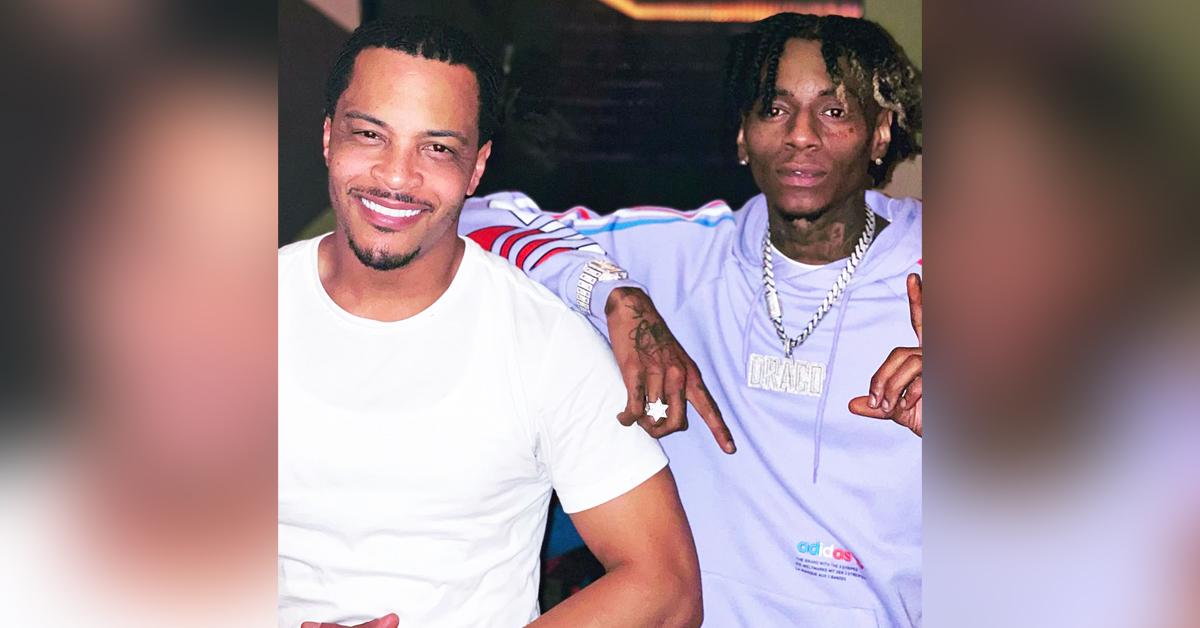 Rapper T.I. was spotted for the first time being named as a suspect in a sexual assault investigation by the Los Angeles Police Department.
On Wednesday night, Soulja Boy posted a snap of him hanging out with the Whatever You Like rapper. The two appeared to be at one of T.I.'s homes based on the record plaques on the wall.
Article continues below advertisement
In the photos, T.I. (real name: Clifford Harris) can be seen rocking a plain white t-shirt with a pair of black jogging pants. He is smiling from ear to ear in one shot. In the second, the rapper stood while making a salute sign as Soulja is making a gesture with his hands like he has a gun.
Article continues below advertisement
The photos are the first time T.I. has shown his face since the L.A.P.D. confirmed they were looking into an alleged victim's claims. Earlier this month, a woman came forward and filed a police report against T.I. and his wife Tiny.
As RadarOnline.com previously reported, the woman, identified as Jane Doe, in the police report claims to have met the couple at a nightclub in Hollywood. The meeting went down in 2005. Tiny allegedly offered Doe a drink. They invited her back to the room and persuaded her to join them in the shower.
Article continues below advertisement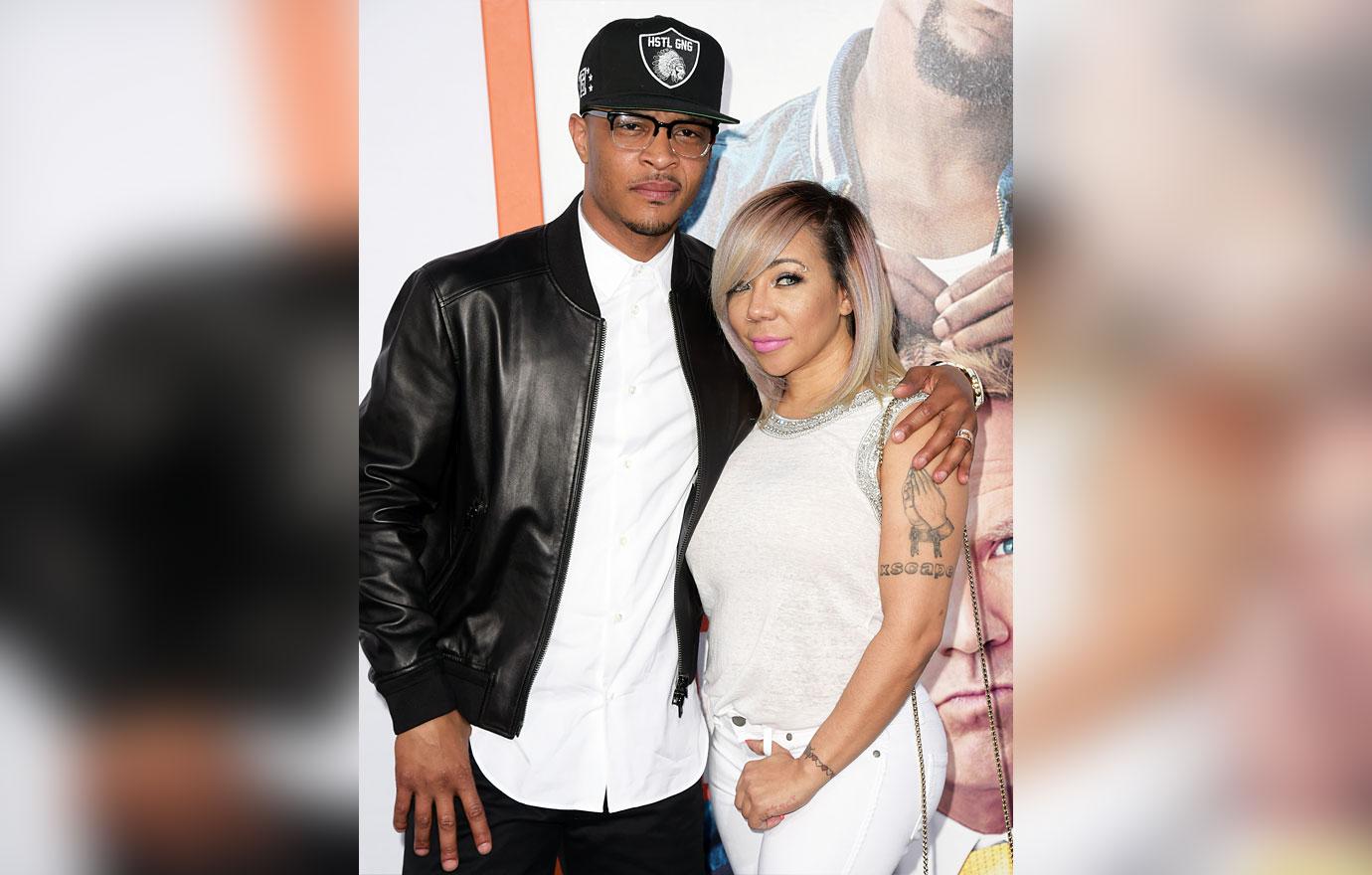 After the shower, T.I. reportedly took her to the bed and turned on a pornographic film. She say he asked her to rub body oil on him and Tiny joined in. She says T.I. came from behind her and stuck his toes in her vagina without consent.
Article continues below advertisement
At one point, she had to run to the bathroom to vomit. She proceeded to blackout and doesn't remember the rest of the night. Doe woke up with her vagina sore along with feeling a burning sensation.
The LAPD says they are investigating but T.I.'s lawyer claims to have not yet been contacted. In the past couple months, multiple women have come forward to accuse the rapper and his wife of sexually assaulting them in the past.
Article continues below advertisement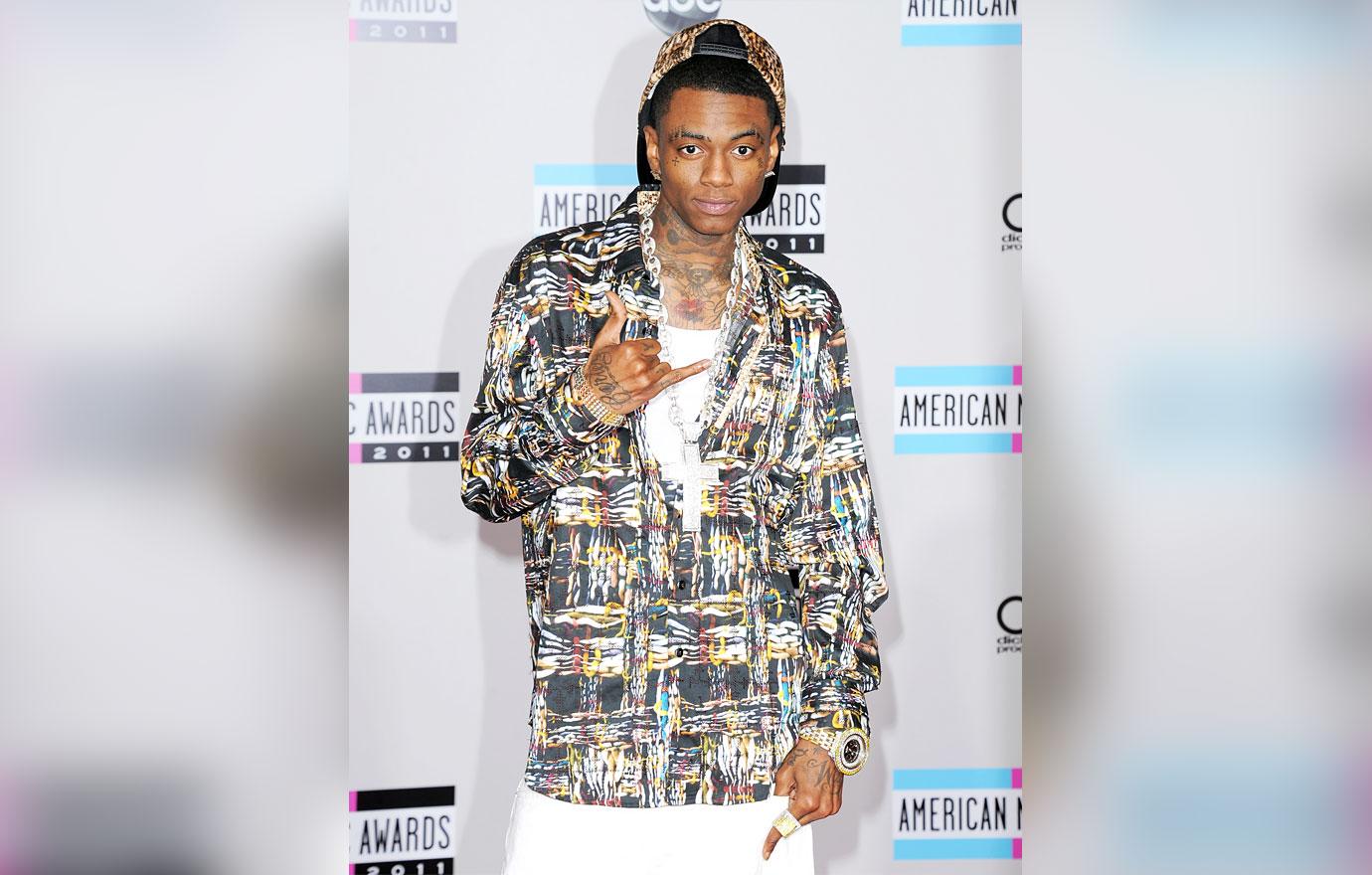 T.I.'s decision to meet with Soulja is interesting. At the moment, Soulja is being sued by his ex-girlfriend over alleged assaults.