'You're A Disgrace!' Three Hecklers THROWN OUT Of Joe Biden's Last Midterm Rally After Sparring Back & Forth With The President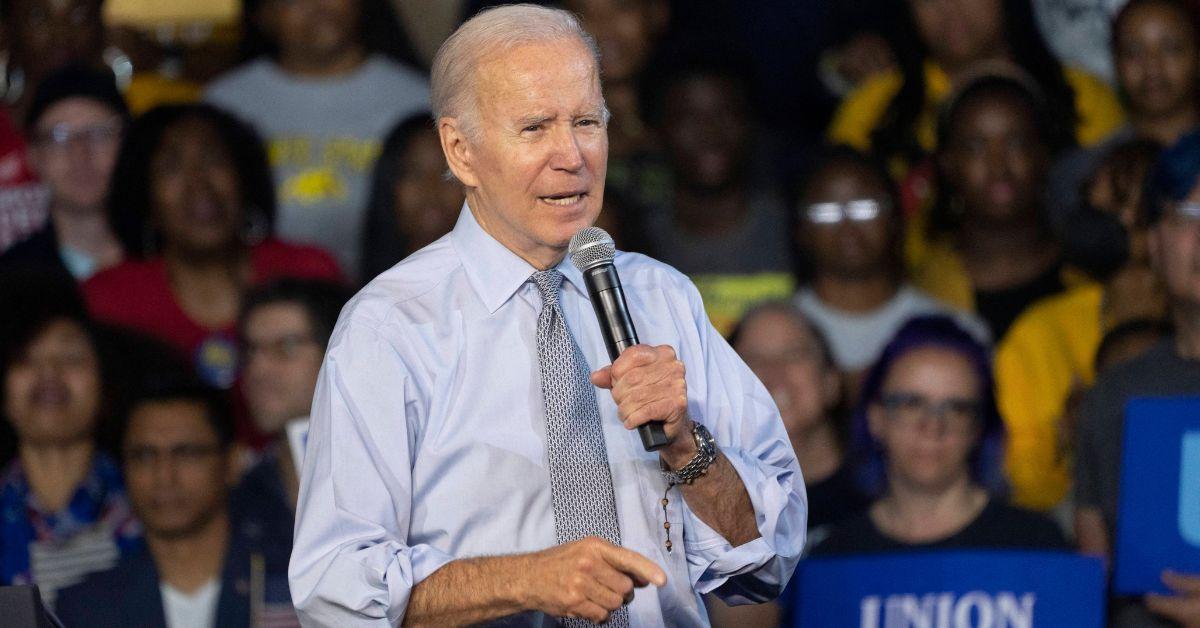 Three hecklers were kicked out of Joe Biden's rally this week after shouting at the president as he made one last push for the Democrats ahead of the midterm elections, RadarOnline.com has learned.
The dramatic confrontations took place on Monday as President Biden and his wife, First Lady Jill Biden, campaigned in Maryland ahead of Tuesday's high-stakes midterms.
Article continues below advertisement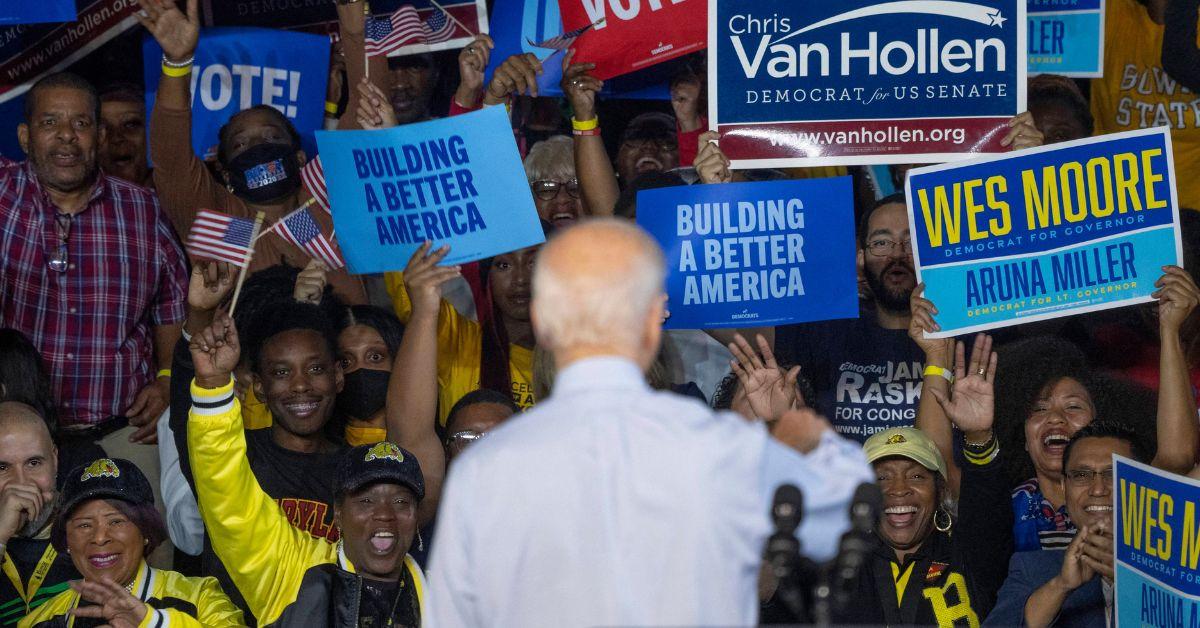 "You're a disgrace!" one heckler shouted at the nearly 80-year-old leader, according to Daily Mail.
The hecklers were reportedly all white males, and another shouted at the president from the back of the venue while the third was drowned out by the crowd.
"Don't jump," Biden responded to one of the protestors who attended the rally at Bowie State University wearing an Uncle Sam top hat. "You look crazy enough to jump."
Rally officials ultimately rushed to each of the hecklers and quickly escorted them out of the venue, allowing President Biden to continue with his remarks uninterrupted.
Article continues below advertisement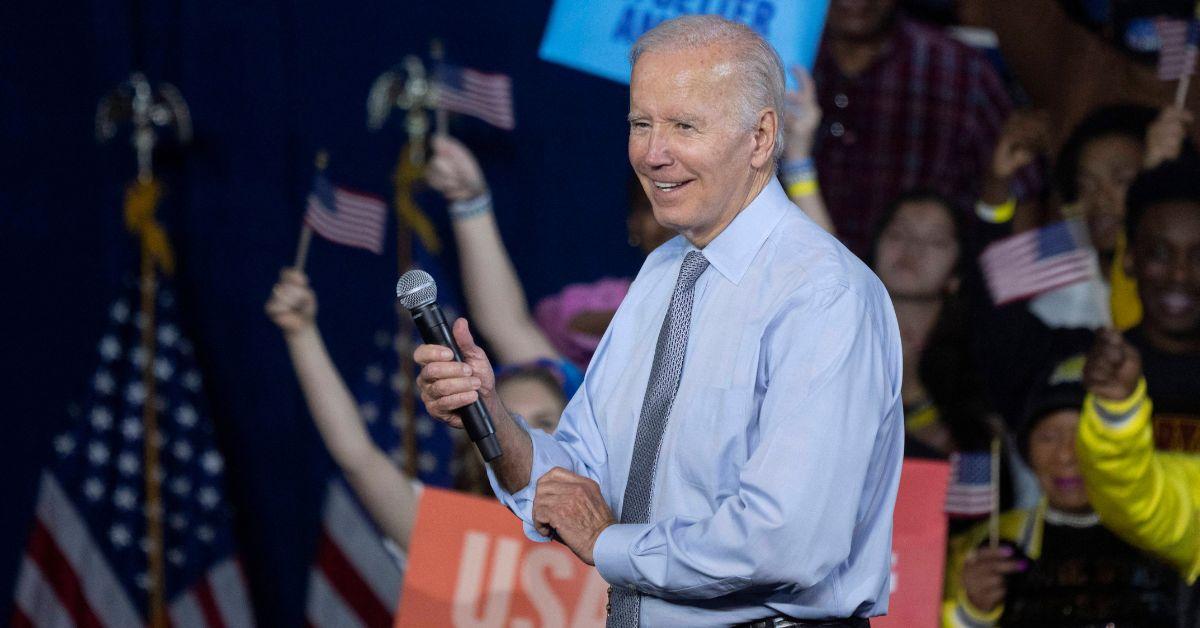 "Our lifetimes are going to be shaped by what happens," Biden told the crowd in a last-minute effort to motivate the Maryland citizens to go out and vote on Tuesday. "We know in our bones that our democracy is at risk and we know that this is your moment to defend it."
"This is too important to sit out," the first lady added before President Biden finished his address and headed home to the White House.
As RadarOnline.com previously reported, Monday's confrontation between the president and three hecklers in Bowie, Maryland came just hours after the president experienced a similar incident during a rally in Yonkers, New York on Sunday.
While in Yonkers on Sunday to endorse the state's current governor and gubernatorial candidate Kathy Hochuls, President Biden nearly fell off the stage before catching himself.
Article continues below advertisement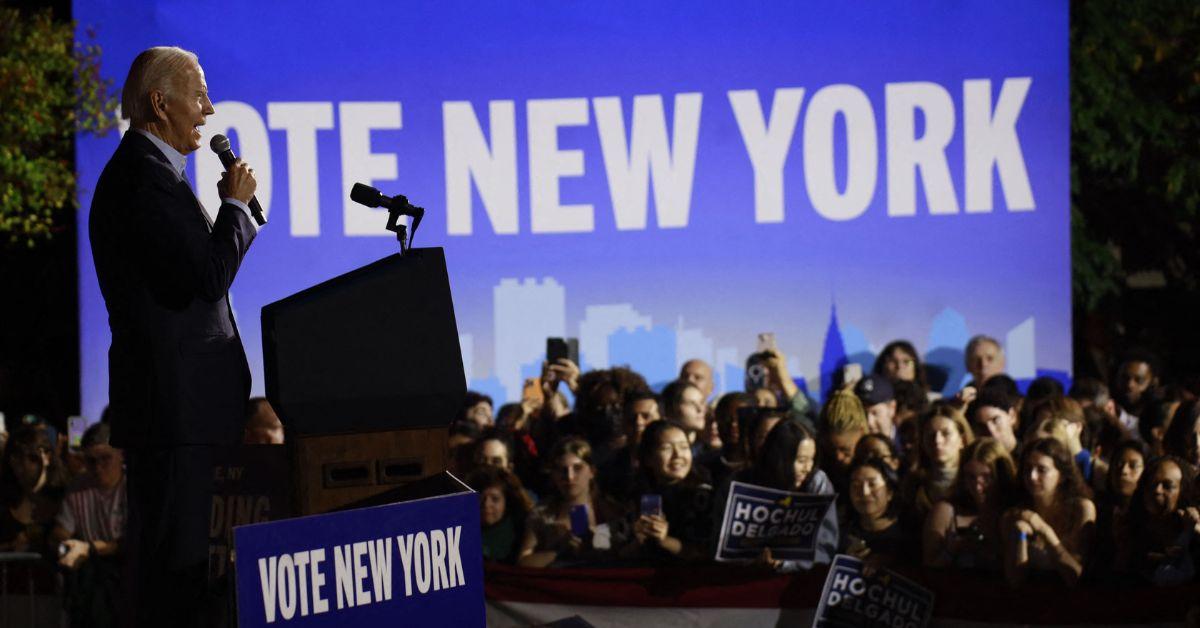 "Oops, stepping on a – hmm – it's black," the 79-year-old president said after regaining his balance. "Anyway…"
Then, shortly thereafter, one heckler near the front of the audience began shouting at Biden while he was mid-speech – forcing the president to stop what he was saying to address the outspoken protestor.
"Let 'em holler. Let 'em holler," Biden fired back, although it was not known what the heckler was yelling. "That's more like my generation, alright. I'm with ya."
President Biden has made a series of stops over the last few weeks in an effort to push voters to the polls on Tuesday for the midterm elections. Should the Republicans regain control of both the House and the Senate, GOP lawmakers have vowed to hinder Biden's future legislative agenda and open a series of investigations into both the president's administration and his son, Hunter Biden.