Exclusive
Singer Cher Makes Surprise FaceTime Call To Fan Suffering With Alzheimer's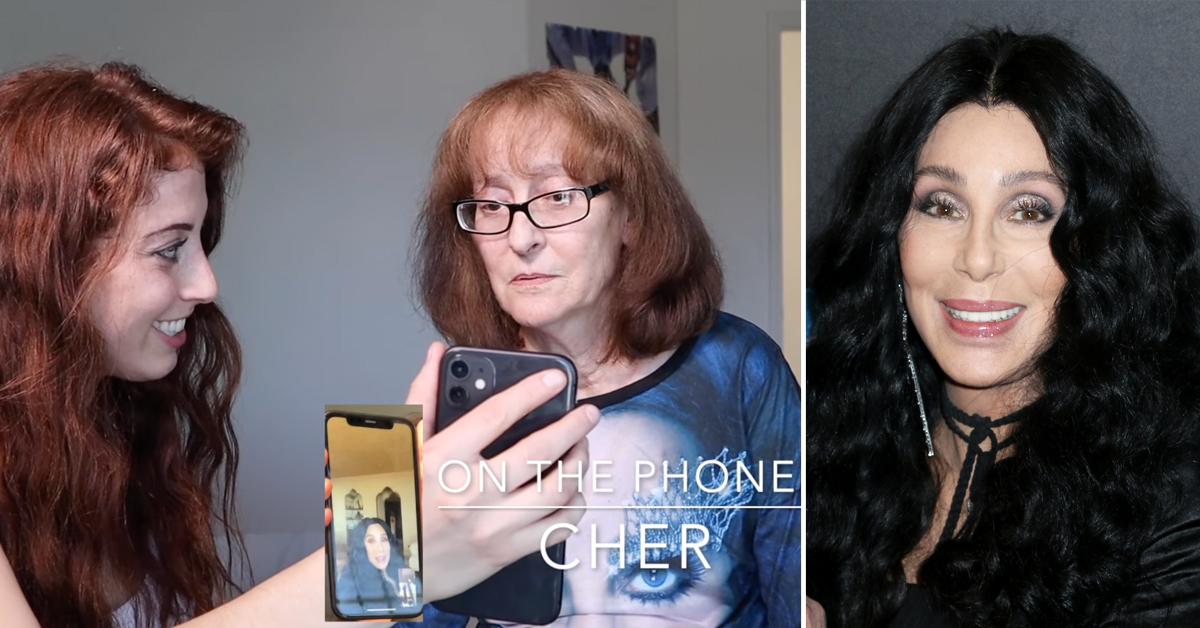 Singer Cher took time out of her busy schedule to call up a superfan dealing with health issues.
Earlier this week, the icon called up her 60-year-old fan Robin Steiner, who was diagnosed with early-onset Alzheimer's. Robin's daughter Erica Steiner takes care of her mother and helps with her every need.
RadarOnline.com spoke to Erica who detailed how her mother received a phone call from Cher. She said her mother has been "Cher's biggest fan since childhood. This moment was her lifelong dream being realized."
Article continues below advertisement
She tells us, "My amazing therapist made this all happen! She's known about my mom's love with Cher for a while and told me one day she'd get Cher to call my mom."
Erica wasn't sure it would ever happen. She said, "Many months went by, and then Monday morning I get a call from my therapist telling me Cher was going to FaceTime my mom."
Erica was concerned that her mother might experience "Sundowning" during the call due to the time. People with Alzheimer's can sometimes become frustrated or upset during the late afternoon hours.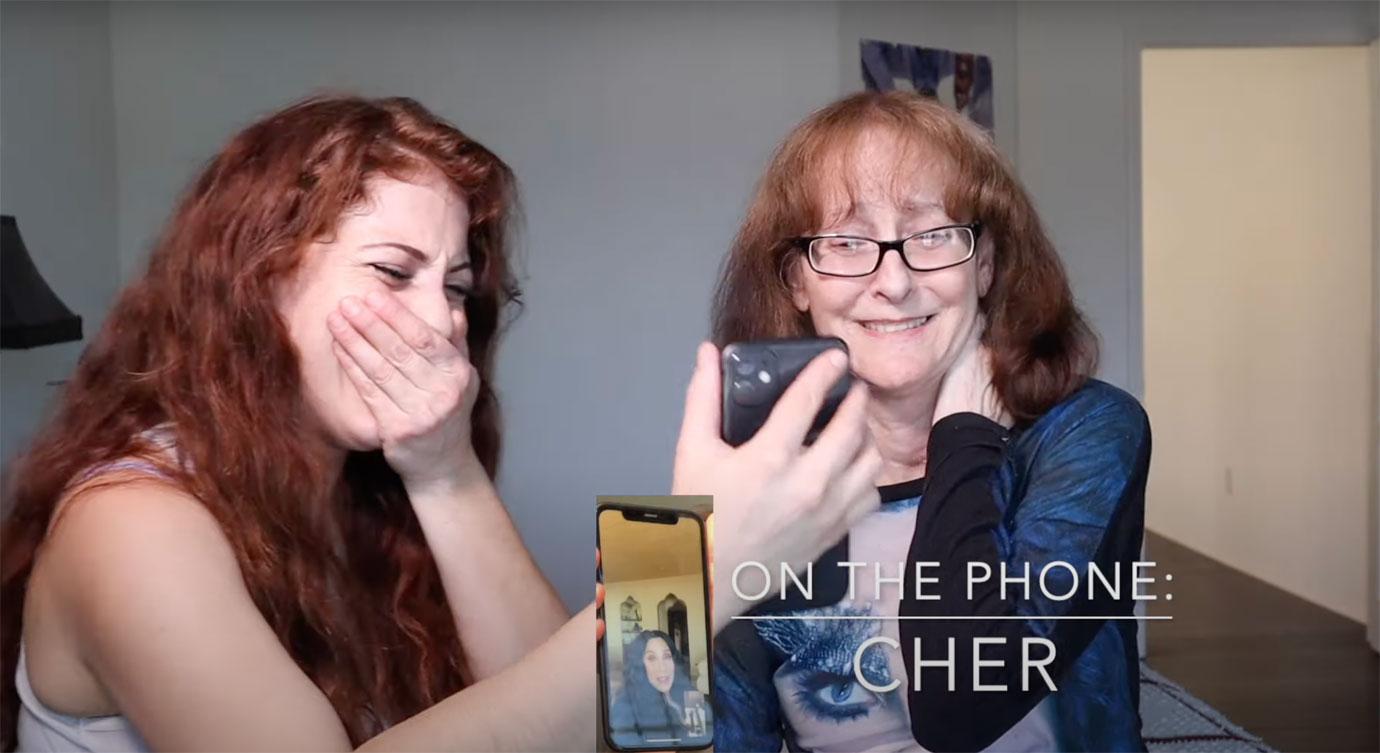 Article continues below advertisement
"I was a bit anxious for her and did everything I could to keep her calm, happy, and focused on Cher's music videos before the call," she said.
Later that night, Cher came through with a FaceTime call to Robin. The two spoke for nearly 7 minutes. Erica told us, "Even with all the distractions of Alzheimer's going on, my mom was still incredibly excited when Cher called and that excitement only grew the more it started to sink in that it was *actually* Cher on FaceTime. A day and a half and several dozen viewings of our call later and mom finally believes me that it was really Cher who called her."
On FaceTime, Cher bonded with Robin for several minutes. Erica reminded her mother of the time they saw the singer's Las Vegas show.
Derek Chauvin Placed On Suicide Watch By Prison Officials Who Fear He Will Take His Own Life After Being Found Guilty Of Murdering George Floyd
Robin mentioned crying while hearing Cher's song "I Got You Babe" with the late Sonny Bono. The singer said she actually avoided performing that song for a long time because she was concerned, she would cry. Robin proceeds to tell Cher, "I love you."
At one point, Erica admitted to the singer her mother was wearing a "bootleg" Cher shirt. Cher jokingly responded, "I like the bootleg sometimes more than mine."
Cher ended, "It was nice to talk to you" and said she would be sending them swag.
Article continues below advertisement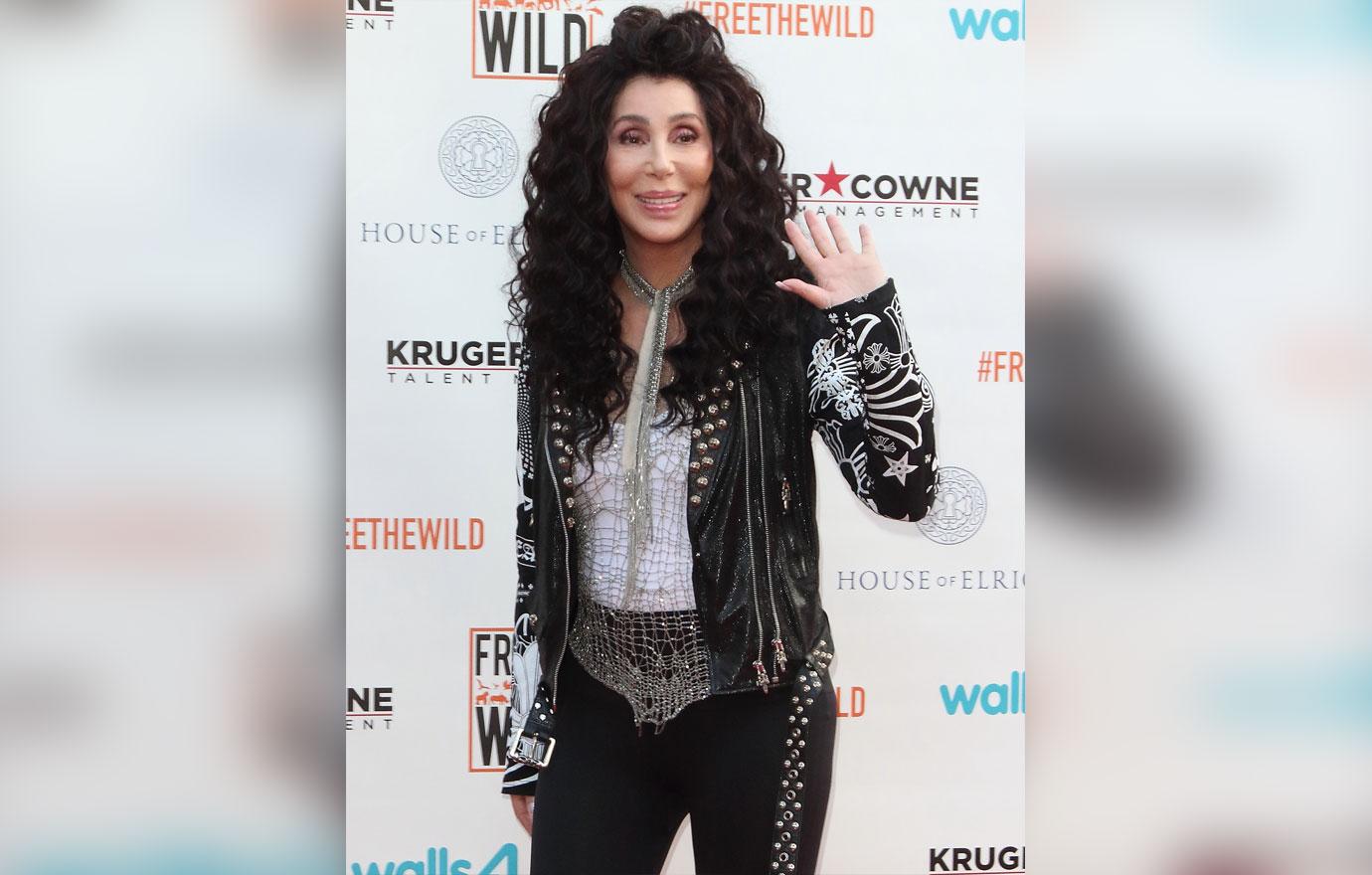 "I can't believe I made my mom's dreams come true," Erica said.
She added, "Creating this new memory for us means so much to me because Cher is like actual medicine to my mom. Alzheimer's has no cure or treatment - in my house we have Cher; that's our medicine."
"Her music consistently calms my mom when she's frustrated or sad. There are days when she isn't able to connect or communicate anything other than song lyrics. Dementia has taken so much from her but her love of Cher has been a consistent comfort for her throughout this disease. Cher is basically another caregiver in the house so being able to tell her that was a massive moment I'll never stop thinking about," she explained.