Shia LaBeouf Seen Out Again With Pregnant Ex-Wife Mia Goth Following Chuck E. Cheese Date, Model Seen Wearing Wedding Ring
Shia LaBeouf and his ex-wife-turned-possible baby mama, Mia Goth, seem to be very much back on and expecting their first child together.
The pair is not shying away from public outings, as they were spotted together for a second time in one weekend.
Article continues below advertisement
On Sunday, the 35-year-old child star-turned-actor and the 27-year-old British actress and model were seen galavanting around Pasadena, California.
Sporting a loose unbuttoned blouse over a black sports bra, black leggings, flip flops and her hair held up in a clip, Mia was photographed stepping out of the driver's side of a black Tesla, while her casually dressed unconfirmed baby daddy exited from the passenger's side.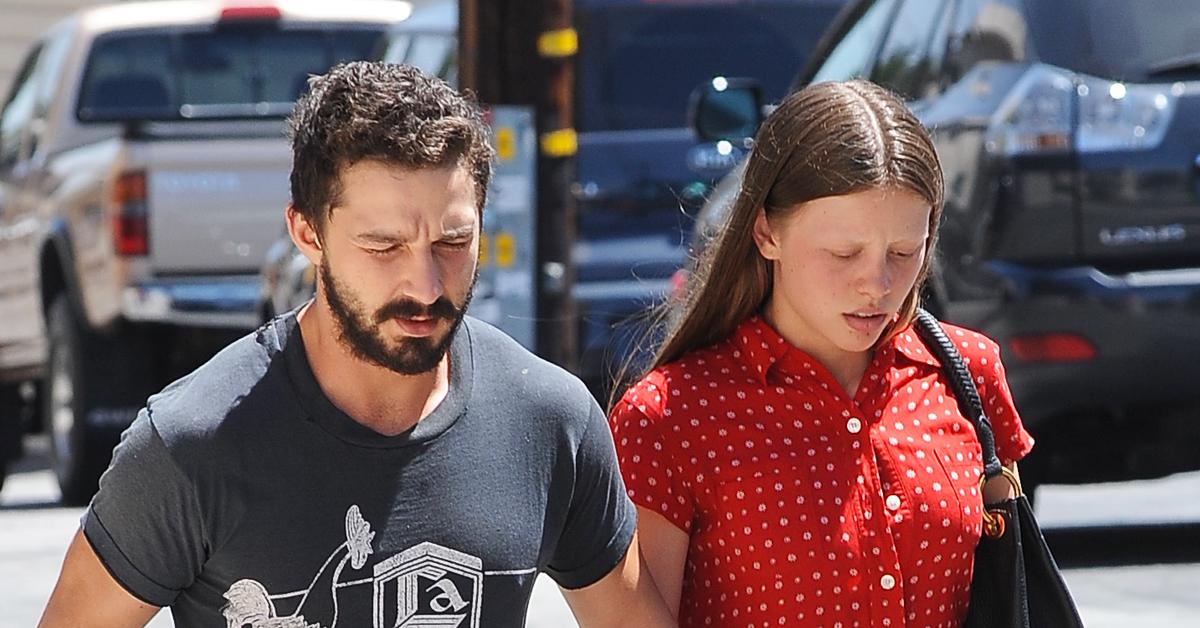 Article continues below advertisement
Mia was holding a beverage in her left hand, putting what appeared to be a wedding ring on display for all to see. It's unclear if Shia was also sporting the eyebrow-raising jewelry.
Sunday's outing comes just one day after the twosome was seen at Chuck E. Cheese together – with no children in tow – playing arcade games. It was the first time Goth had been photographed in months (the last time we saw them out together was in June at Disneyland), and she did not attempt to hide her growing baby bump.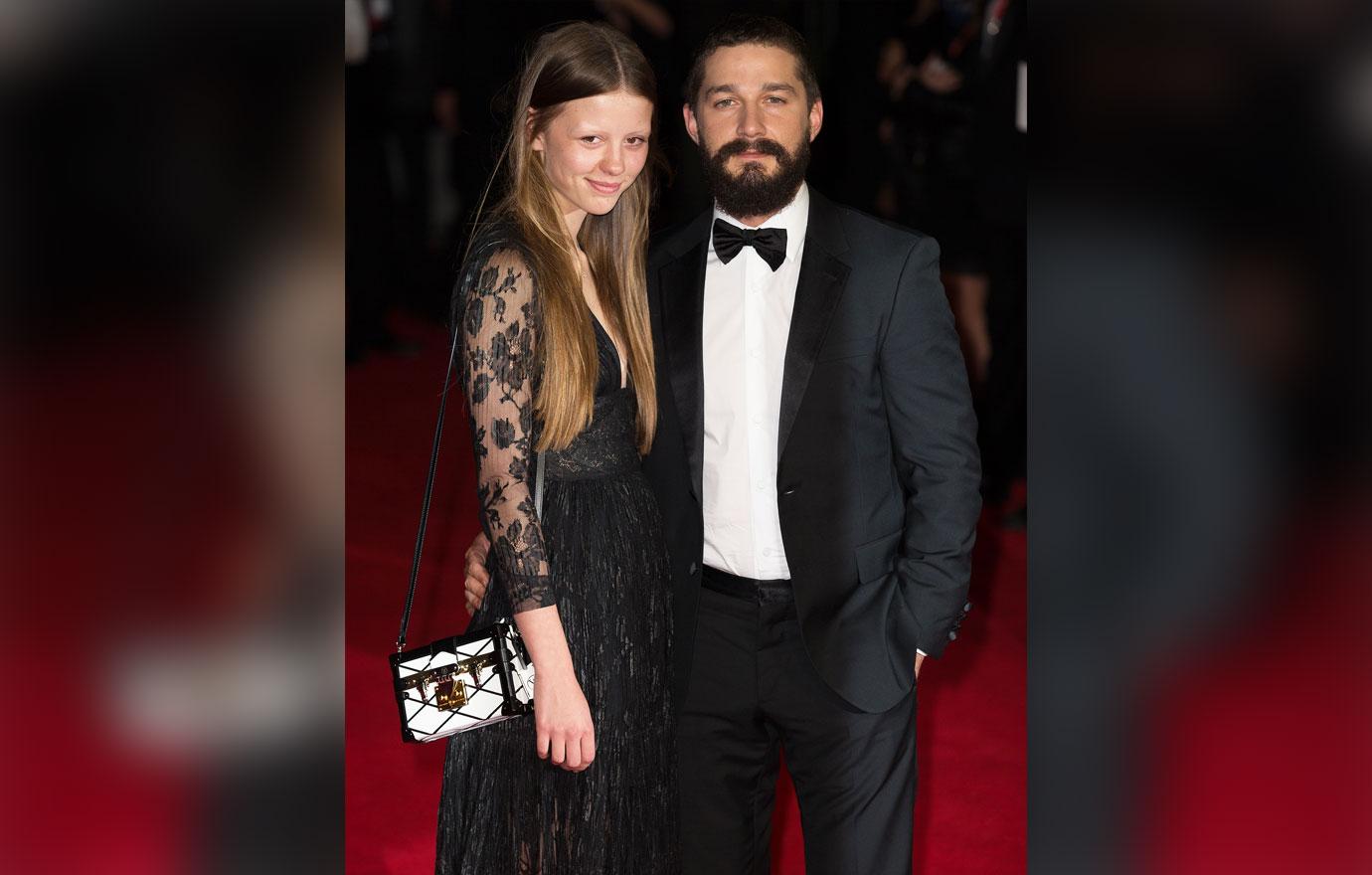 Article continues below advertisement
She and LaBeouf initially met while working on Lars Von Trier's 2013 feature, Nymphomaniac. They started dating not long after and made headlines in 2016 for appearing to tie the knot in Las Vegas.
Though the Clark County of Nevada stated that an official wedding ceremony had not taken place, officials noted that a commitment ceremony had indeed been performed.
LaBeouf later told both Ellen DeGeneres and People magazine that he was, in fact, a married man.
The two called it quits in 2018, announcing that their divorce was entirely amicable. It's unclear if it was ever finalized.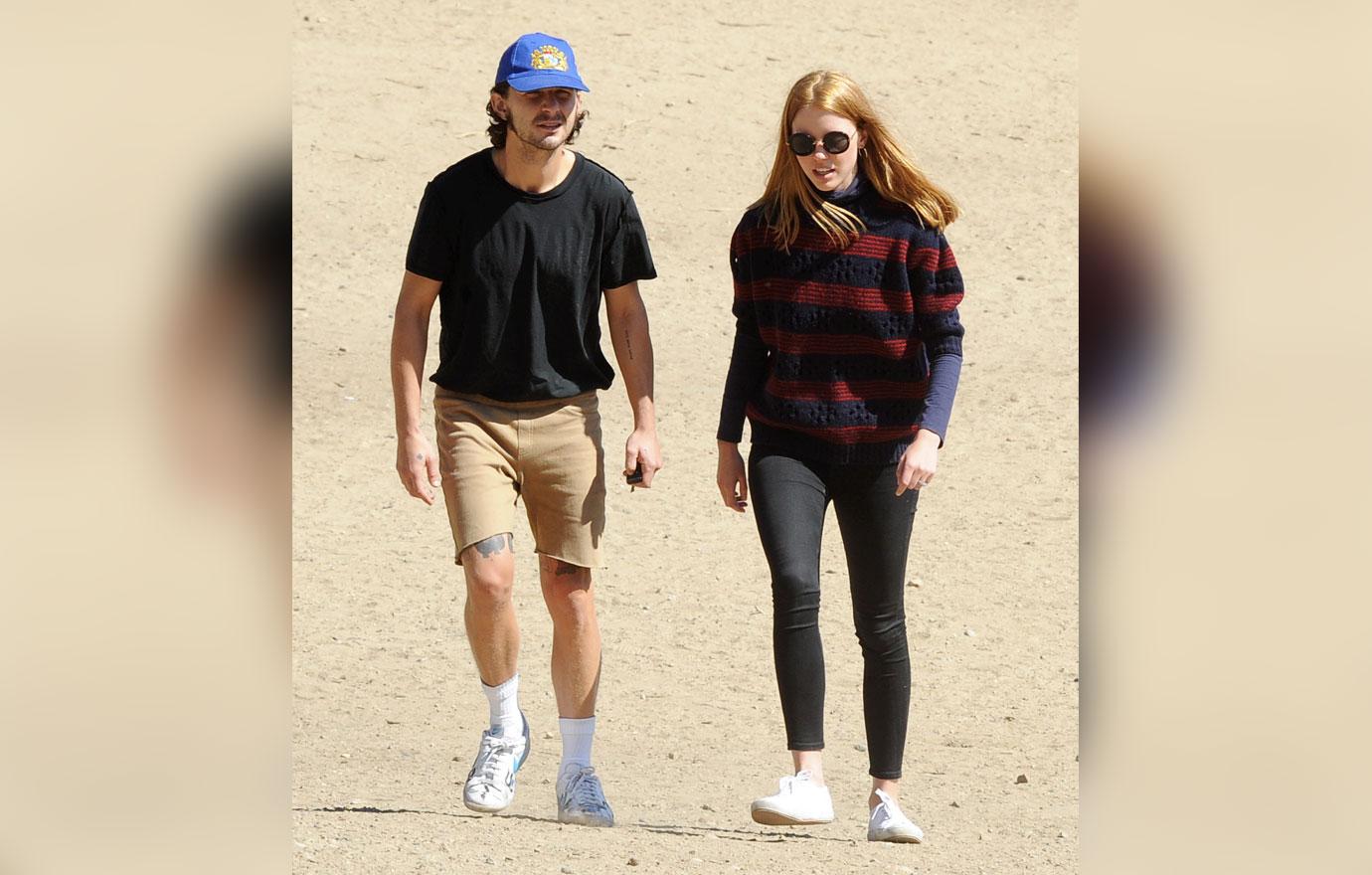 Article continues below advertisement
Though a twofold congratulations may be in order for the on-again couple, LaBeouf is still in the middle of a nasty legal battle with the woman he dated after Goth, 33-year-old British singer-songwriter FKA Twigs, who he met on the set of his 2018 semi-autobiographical film, Honey Boy.
They eventually split up, with Twigs going on to sue the actor for alleged abuse and sexual battery.
Since then, attorneys from both sides have revealed they've engaged in "productive negotiations" to move forward with the lawsuit.