Scott Disick Spotted With Kourtney Kardashian Look-Alike, Refuses To Talk About Ex's Surprise Wedding To Travis Barker
Scott Disick can't seem to let Kourtney Kardashian go! The former Keeping Up With The Kardashians star was spotted with a female who looked a lot like his ex, just hours after it was revealed that Kourtney secretly married Travis Barker in Las Vegas.
Article continues below advertisement
Scott was photographed 300 miles away from Sin City on Tuesday, marking the first time anyone has seen him since Kourtney's nuptials. The 38-year-old reality star covered his emotions behind dark sunglasses while taking model Rebecca Donaldson on a date in Malibu, CA.
Kourtney's baby daddy appeared down in the dumps but not defeated when he spotted nearby photographers.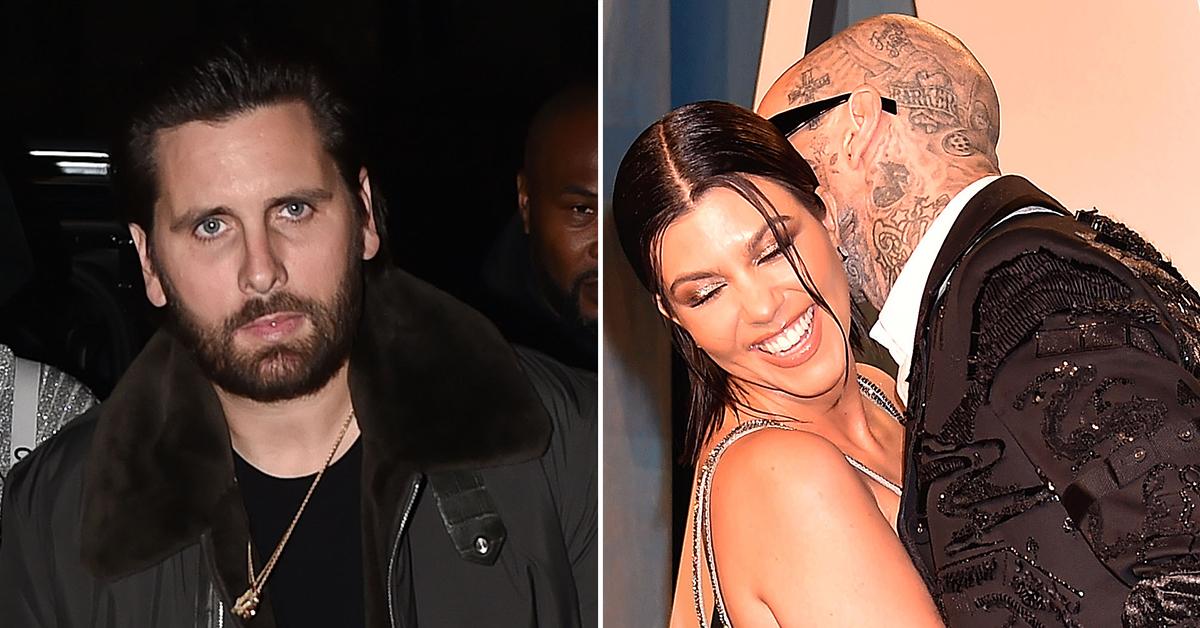 Article continues below advertisement
Holding his head high, Scott rocked a checkered button-up, black shorts, and a baseball cap. He must have been feeling his look because he left his shirt unbuttoned and showed off his chest by accessorizing with a silver necklace.
Proudly showing off his flavor of the month, Scott walked alongside Rebecca and did not utter a word about Kourtney's Sin City wedding.
As for Rebecca, she kept it casual. Flaunting her model legs in itty bitty denim shorts, she matched the summer fit in a loose-fitting white blouse with a plunging neckline.
Holding a Christian Dior bag that retails for $3,5000, the brunette bombshell seemed pretty comfortable alongside the Flip It Like Disick star.
Article continues below advertisement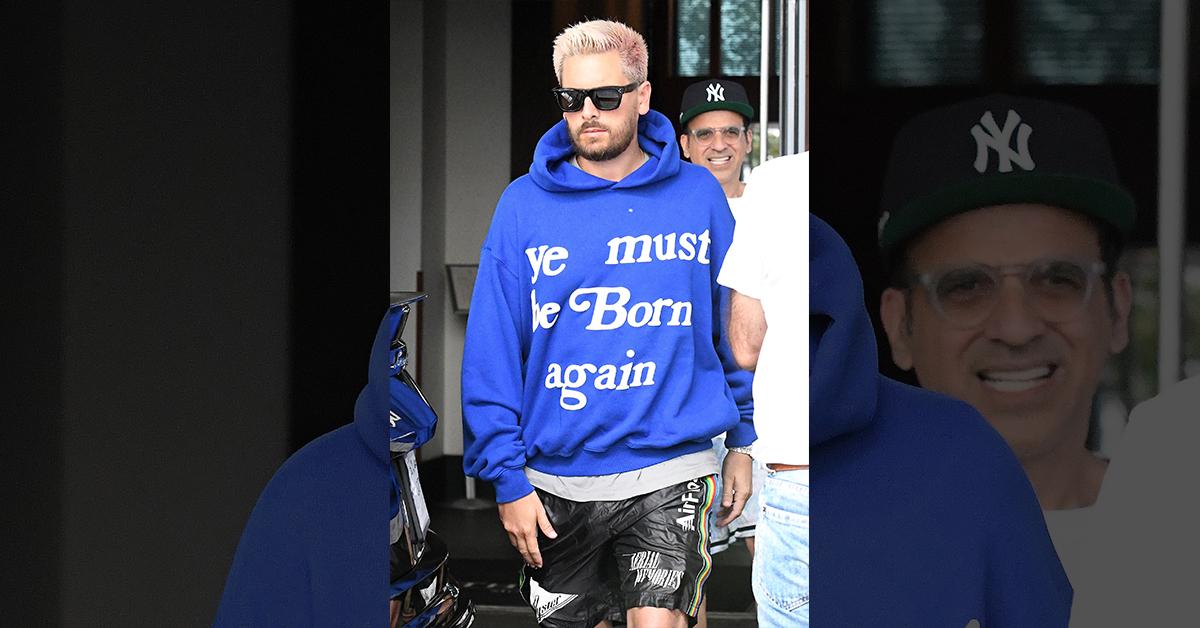 Showcasing her long, dark hair while sporting oversized sunglasses, Rebecca made photographers do a double-take due to her uncanny resemblance to Kourtney.
It's unclear how long Scott has been hanging out with Rebecca. He was most recently linked to Netflix's Too Hot To Handle star Holly Scarfone. It appears she's out of the picture because Scott spent his afternoon wining and dining Rebecca at the fancy Italian restaurant Tra di Noi.
Article continues below advertisement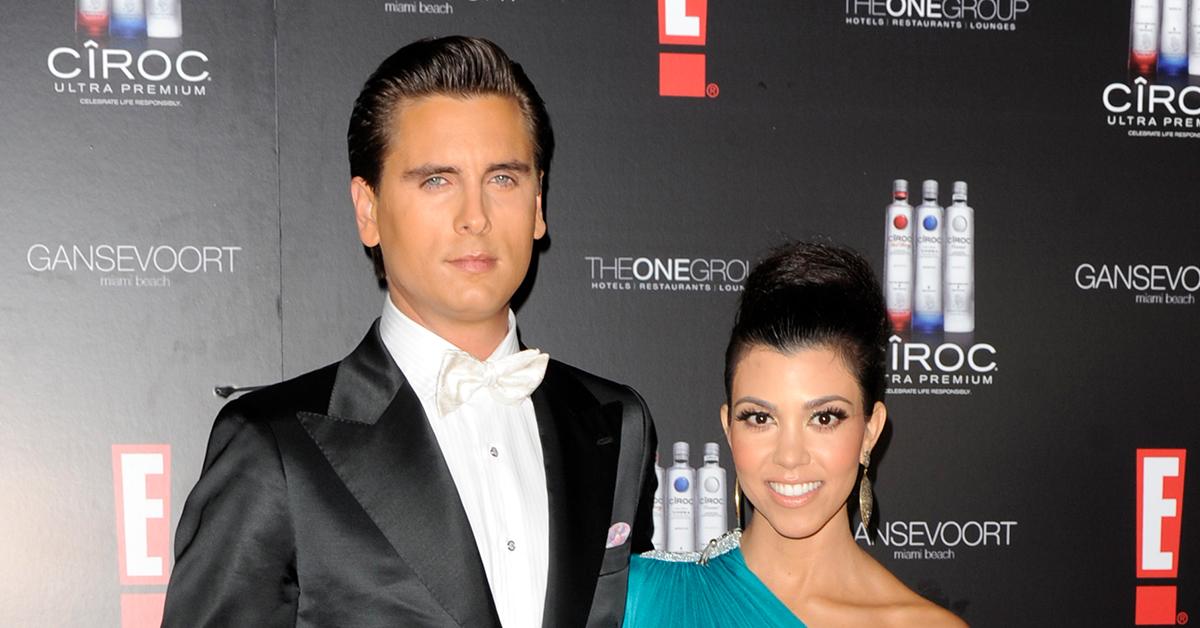 After lunch, Scott refused to answer questions from the paparazzi about Kourtney and Travis' wedding. Ignore the paparazzi completely, he jumped behind the driver's seat of his gray Ferrari with Rebecca and left them behind.
Article continues below advertisement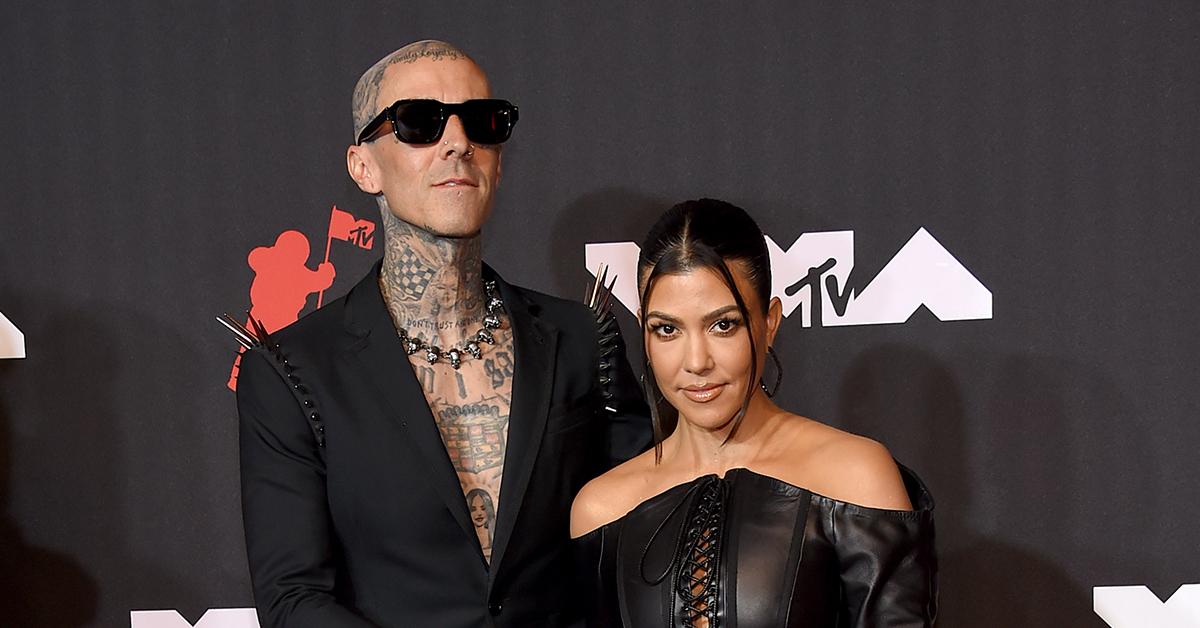 As RadarOnline.com reported, Kourtney and Travis said "I do" at 1:30 AM in a Vegas chapel after the Grammys. An Elvis impersonator married the duo, who had their own photographer on hand to capture their secret nuptials.
On Wednesday, Kourtney gave her fans the first look at their ceremony, posting never-before-shots of the moment they began husband and wife.
RadarOnline.com told ya first — they have not filed a marriage license, so although they had a wedding, it's not considered a legal union... at least not yet.