'Rust' AD Dave Halls' Attorney Denies He Handed Gun To Alec Baldwin, Then Backtracks & Claims Checking Firearm Was Not Client's Responsibility
The attorney for Rust assistant director Dave Halls seems to be contradicting herself, her client and previous reports.
On Monday night, Lisa Torraco spoke with Fox News' Martha MacCallum for a head-spinning interview on The Story, refusing to answer direct questions about Halls' involvement in the shooting death of the western movie's cinematographer, Halyna Hutchins.
Hutchins, 42, died last month after actor Alec Baldwin, 63, pulled the trigger of a real revolver that contained a live round on the Santa Fe, New Mexico, set. The live round also struck director Joel Souza, 48, who survived.
The Santa Fe County Sheriff's Office immediately began investigating, while key players – including Halls and the film's head armorer, Hannah Gutierrez-Reed – scrambled to lawyer up.
Article continues below advertisement
"It's extra hard for my client because, not only is he so overwhelmed with sadness, but now the target of the investigation. People are starting to point fingers at him, and it's overwhelming," Torraco told MacCallum, who immediately asked about Halls' alleged history of having a "flippant" attitude toward on-set safety. (He was also fired from a film in 2019 after a prop gun discharged and injured a crew member).
Torraco refused to address the topic, instead insisting that the affidavit was incorrect in stating that Halls had grabbed the gun off the prop cart and handed it to Baldwin. "That absolutely did not happen. That absolutely did not happen."
She said she and her defense team had "interviewed witnesses," many of whom she claimed hadn't even spoken to police yet. "And those witnesses also confirm that they remembered that the armorer or the armorer's assistant brought in the firearm and brought it onto the set. So this idea that my client grabbed the gun off of a prop cart and handed it to Mr. Baldwin absolutely did not happen. I think that needs to be said straight away."
Article continues below advertisement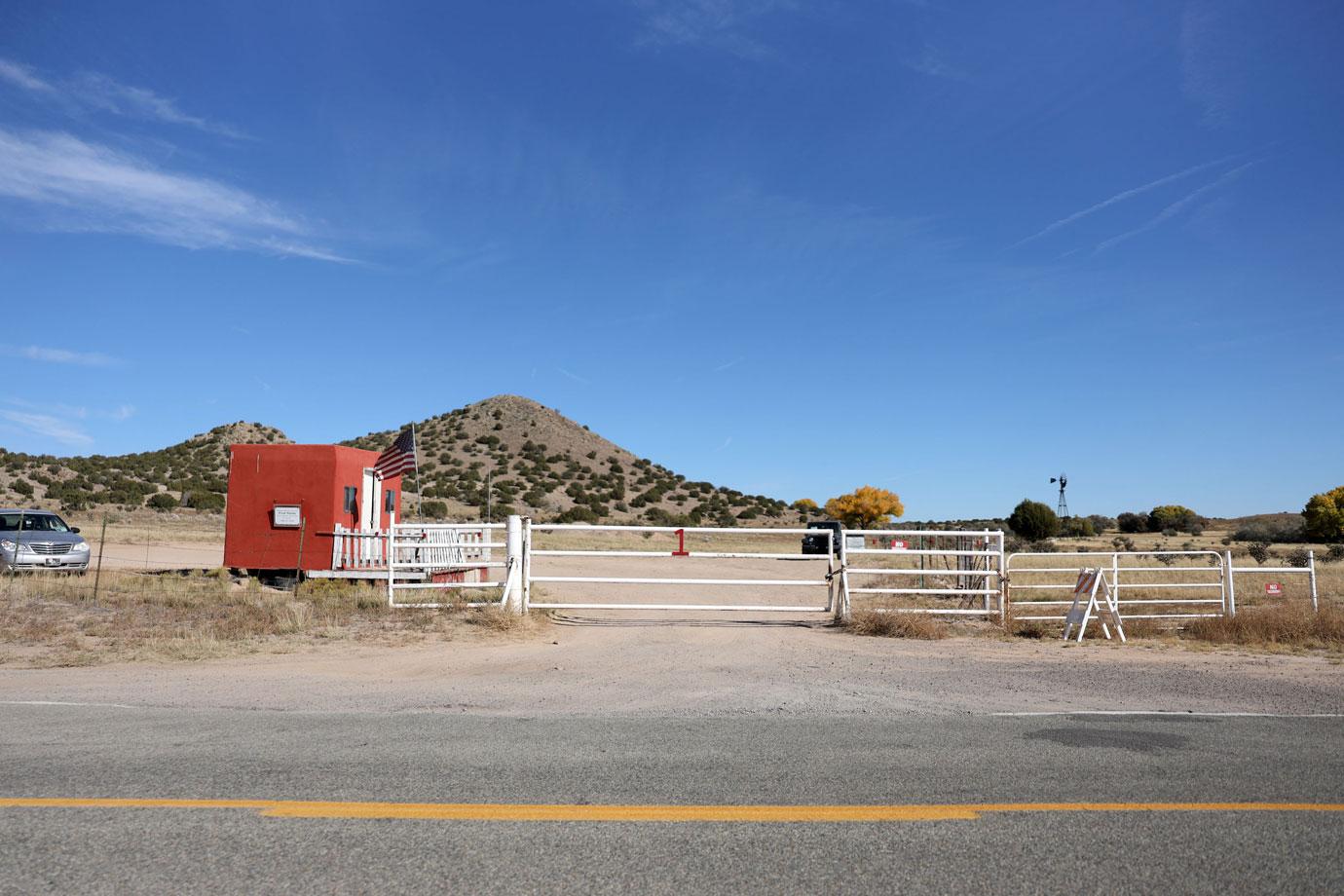 Torraco cautioned that most of the crew new each other well but that the armorer and her assistant "were relatively new to this particular crew. And both the armorer and the assistant armorer were women in their 20s. And so some of the witnesses are getting confused whether the armorer came in or the assistant armorer."
Regardless, she said, her client "did not bring the firearm on the set. He did not grab it."
Torraco said she recently found out that there was "another member of the crew who also checked the firearm. When Mr. Halls gives a safety meeting, he announces to the group, 'There's gonna be a firearm on set. Everyone has the right to inspect the firearm as soon as it comes on set before we begin to rehearse or begin to shoot.' There was another crew member who our team has spoken to who confirms that he also checked the firearm at the time when the armorer brought the firearm on set."
She did not disclose this male crew member's name.
Article continues below advertisement
Frustrated, MacCallum reiterated her "straight-forward question" to her guest: "Did Dave Halls hand the gun to Alec Baldwin?"
"Here's what I'm trying to tell you," an exacerbated Torraco responded. "When I answer a question, I'm trying to make sure that it's consistent with all of the facts. I don't wanna answer a question to you and later be proven wrong. That's why we haven't spoken out for over a week, because I wanna make sure that I've got the facts right."
She then said, "I have received information from crew members that the armorer handed it directly to Baldwin, and then Baldwin put it inside where his holster would be, and then at some point, he pulled the firearm out, and he wanted to adjust the holster, and then he hands the firearm to Mr. Halls, who immediately hands it right back after he's adjusted the holster."
Torraco reiterated that that there was another male crew member who checked the firearm but was loose with her pronouns. "She handed it to him like a pass through and that he then handed it immediately over to Baldwin because he was between the two."
She said her client was "in shock" over the "freak accident."
Article continues below advertisement
MacCallum tried again to get to the bottom of her straight-forward question by simplifying it. She asked if Halls was the last person to touch the gun before Baldwin fired it, which Torraco had perhaps unknowingly insinuated just moments prior.
"First of all, I wasn't there," she replied calmly, eliciting an excited, "No! What did he tell you?" from MacCallum. "Did he say, 'I handed it to Alec Baldwin,' or did he say, 'I didn't hand it to him'?"
"I've explained what happened on set," Torraco replied, adding that "the armorer is responsible to make sure the firearm is safe. The armorer opens the revolver, opens the round. My client didn't load the firearm, my client didn't point the firearm at anyone and my client didn't pull the trigger."
She was appearing to cast blame on those who did, which would arguably be Gutierrez-Reed and Baldwin.
In another seeming contradiction, Torraco then said the armorer opened the gun and that both Halls and another crew member "looked at it" and "checked it."
"Whether or not he handed the firearm directly to Alec Baldwin at that moment, or whether the armorer handed it directly to Alec Baldwin at that moment, doesn't really matter because he didn't load it," she said, referring to Halls. "He's not responsible for that."
Halls had previously told investigators that he "should have checked" the gun. When asked about that statement, Torraco said, "Expecting an assistant director to check a firearm is like telling the assistant director to check the camera angle or telling the assistant director to check sound or lighting. That's not the assistant director's job. If he chooses to check the firearm because he wants to make sure that everyone's safe, he can do that, but that's not his responsibility."
As MacCallum noted, several armorers and prop masters in the business have come out saying that checking the gun is the responsibility of everyone who handles the gun – from the AD to the actor.