Russian Soldiers Admit To Assaulting Teen Girl & Eating Dogs In Newly Intercepted Radio Chatter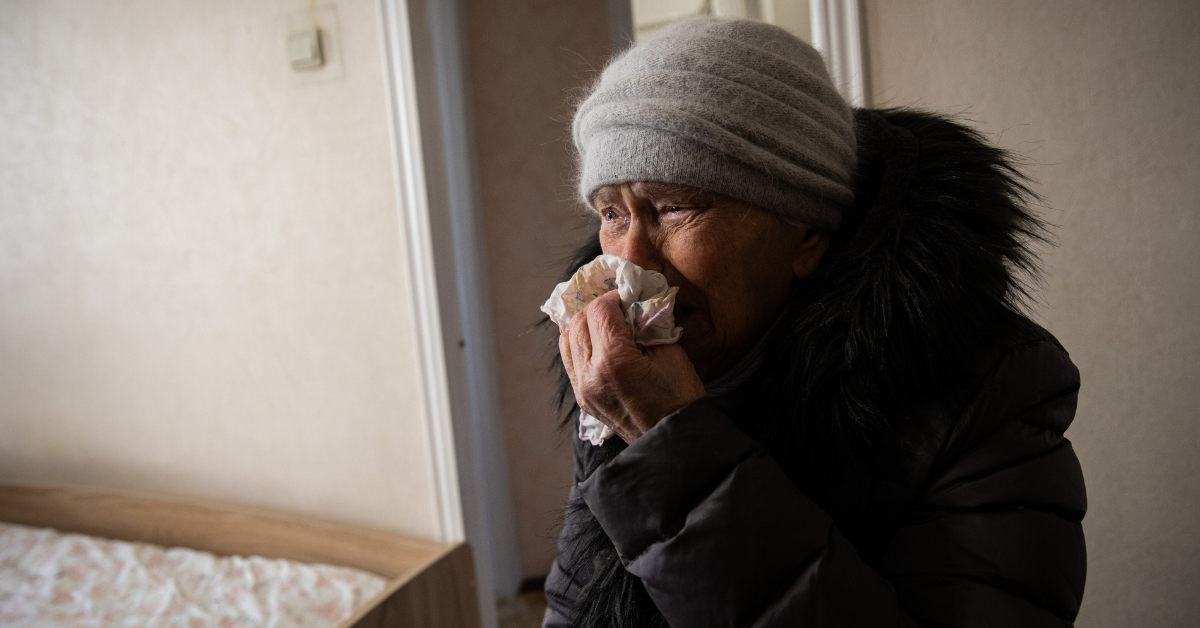 Ukrainian forces have reportedly intercepted radio chatter between two Russian units in which the enemy soldiers nonchalantly admit to not only eating dogs but also assaulting a 16-year-old Ukrainian girl.
According to Daily Star, the Ukrainian Security Service — a service that collects information, facts, and potential war crimes committed by enemy forces — recently intercepted and recorded a disturbing conversation had between a group of Russian soldiers in which they admit to the harrowing assault.
Article continues below advertisement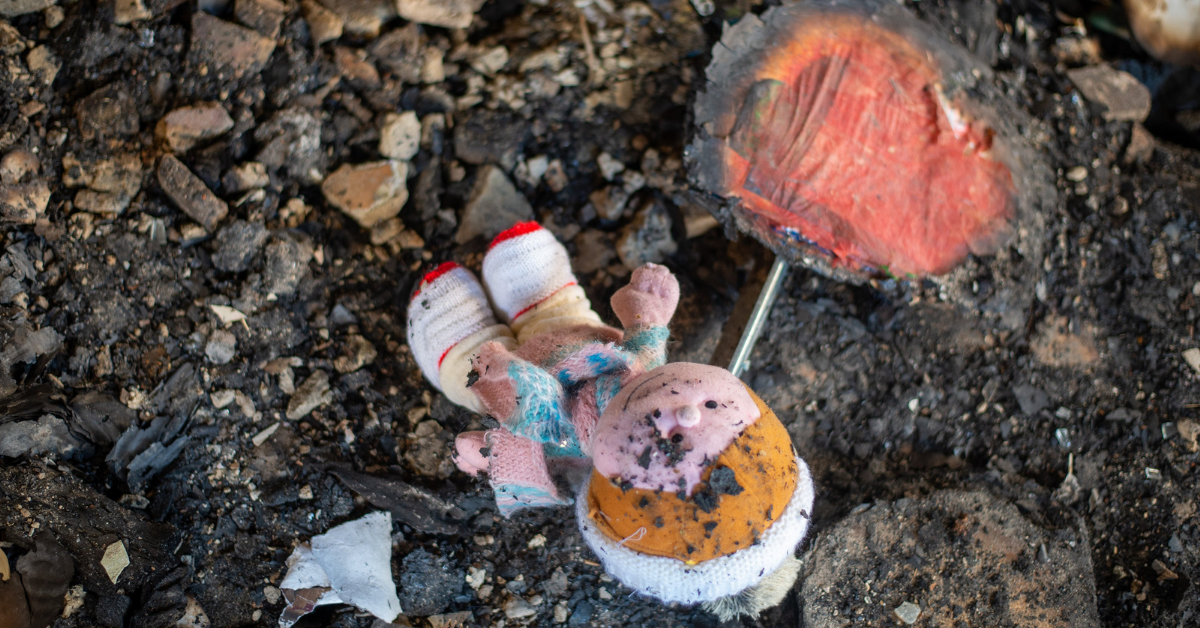 "We have three tank guys here," a Russian soldier is heard saying in his native language throughout the first audio clip obtained by the SSU. "They raped a girl."
"Who did?" a Russian woman's voice can then be heard asking, although it is not known whether or not the woman on the other end of the call is a fellow soldier or a member of Russia's intelligence service.
"The three tankers," the Russian soldier responds. "She was 16 years old."
Then, in the second clip, a Russian man can reportedly be heard asking the same Russian soldier if he and his unit are eating okay.
Article continues below advertisement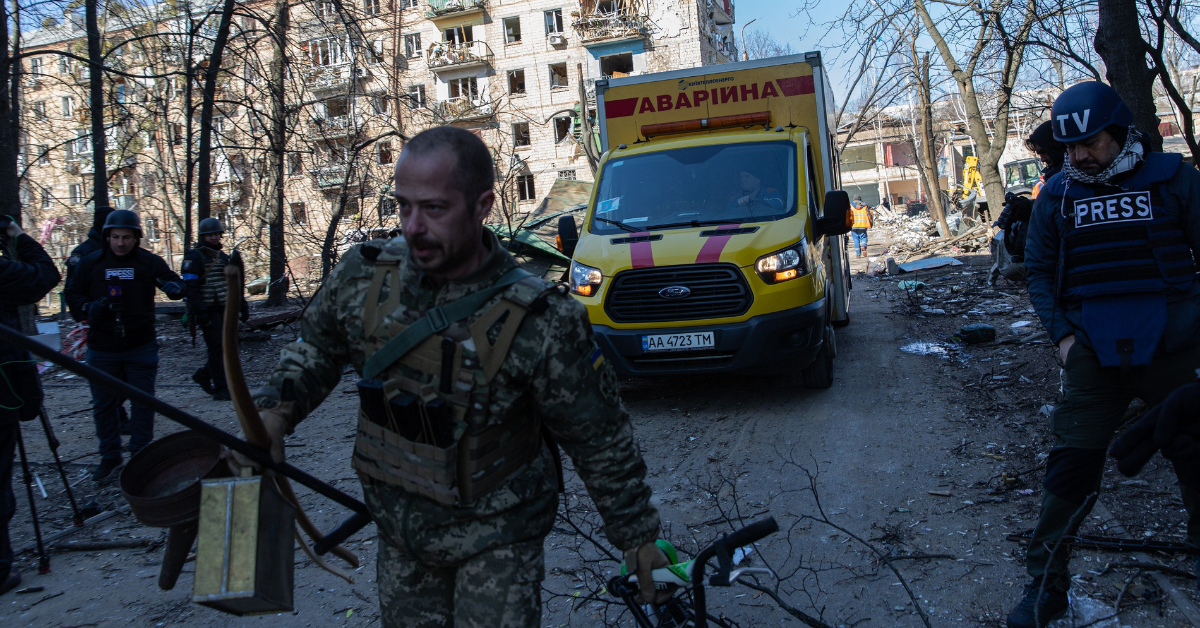 MORE ON:
Russia/Ukraine Conflict
"Not too bad. We had Alabay yesterday," the Russian soldier responds, referring to the Central Asian dog breed that the Russian soldiers ate because they were "sick of" the ready-to-eat meals provided to them as provisions for their ongoing war against Ukraine.
The Russian soldiers' horrifying conversation comes just days following a separate report claiming that two other Russian soldiers allegedly assaulted a Ukrainian woman after killing her husband right in front of her.
As RadarOnline.com reported, not only are Vladimir Putin's forces allegedly eating animals for meat, but the Kremlin is also reportedly leaving their fallen troops to be eaten by dogs instead of bringing them home and providing them a proper military funeral.
"Russians refuse to take their dead. Their fallen soldiers are left to be eaten by stray dogs," James Vasquez, an American Army veteran who is fighting alongside Ukraine with the Foreign Legion, recently revealed in a series of videos providing a firsthand look at the ongoing war's frontlines.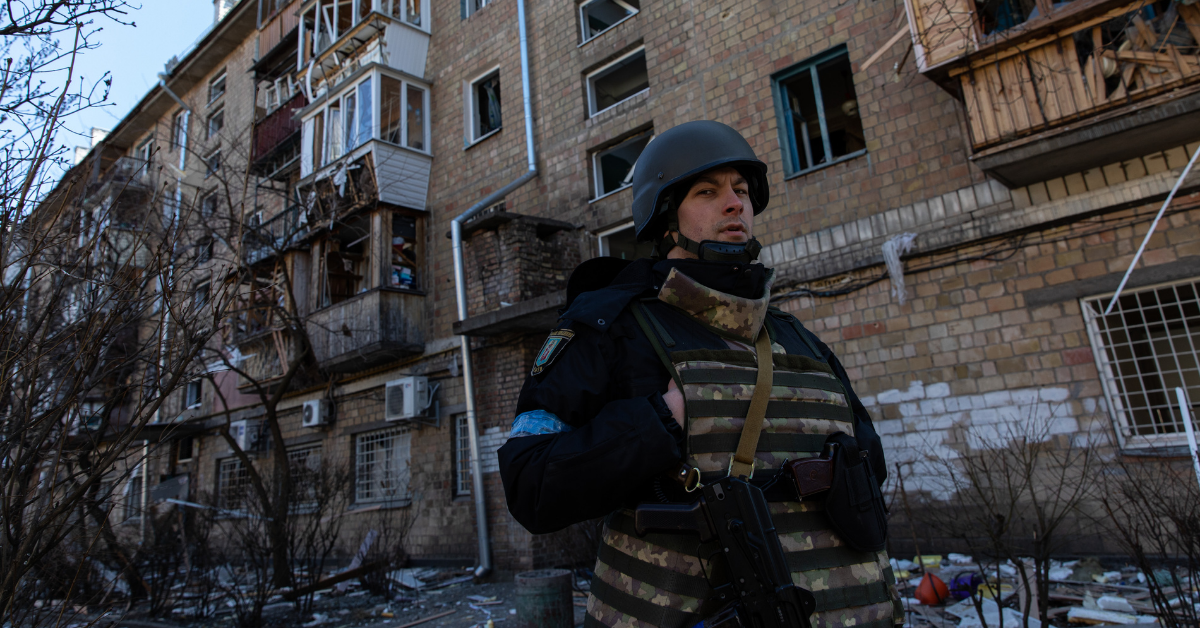 "Another example of pieces of s---," he added. "Americans would never leave a man or corpse behind."
These reports also come following a petition looking to garner at least 1.5 million signatures demanding that Putin be forced to stand trial before a tribune for his and his soldiers' countless war crimes taking place during their ongoing invasion of their neighboring nation.