Rihanna Secretly Pregnant With A$AP Rocky's Child At Rams Game, Concealed Baby Bump In Public Hours Before Big Reveal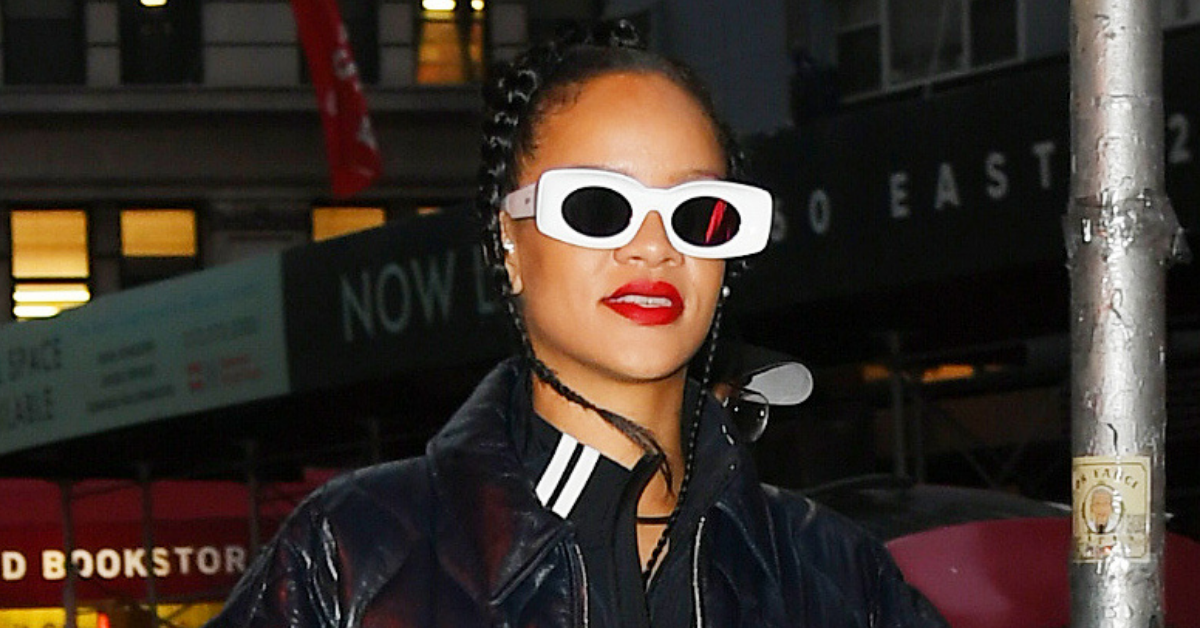 Rihanna didn't stay in hiding before revealing her pregnancy. The 33-year-old singer was at the most publicized event just hours before dropping the bombshell that she's expecting her first child with A$AP Rocky.
Article continues below advertisement
The Grammy winner was photographed at the Los Angeles Rams vs. San Francisco 49ers playoff game at SoFi Stadium on Sunday. The California showdown caused fans to come out in droves, as well as celebrities.
Rihanna, Leonardo DiCaprio, Rebel Wilson, Magic Johnson, Jessica Alba, and more in VIP sections watching the Rams defeat the Niners, and the singer went to great lengths to throw everyone off her scent.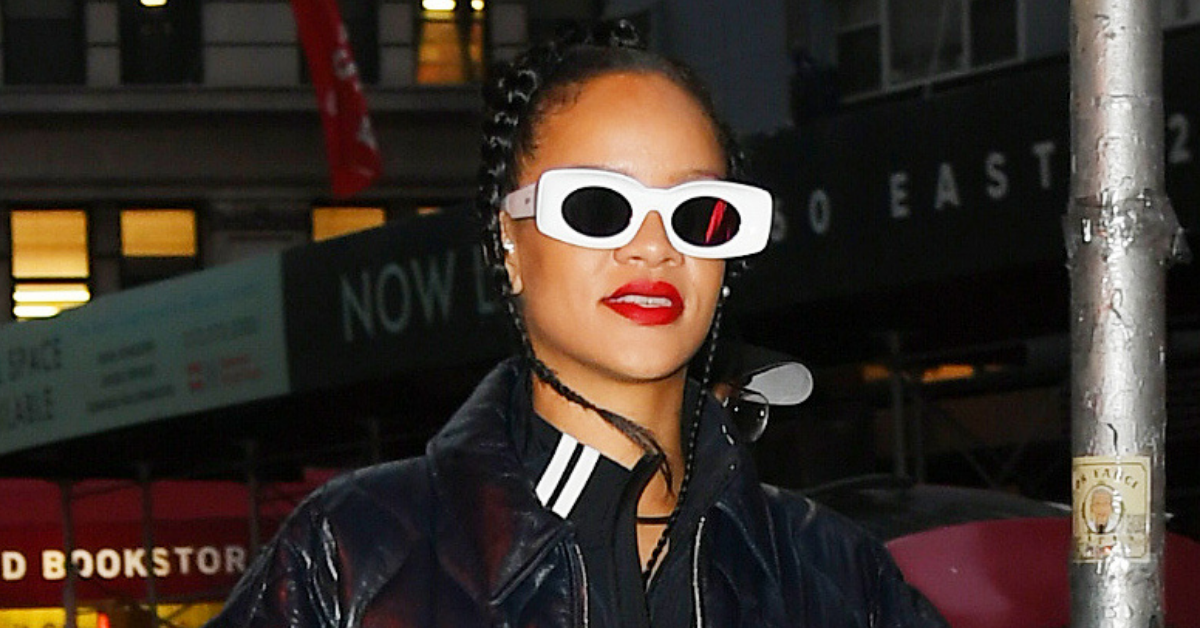 Article continues below advertisement
The star glowed and now, we know why. RiRi, who likes to indulge in a drink or two every now and then, was spotted empty-handed and seemed to be in good spirits.
Maybe that's because she knew what was coming.
Article continues below advertisement
Photos emerged on Monday showing a bare belly Rihanna fully embracing her pregnancy. Her longtime partner A$AP was by her side, holding her bump with glee.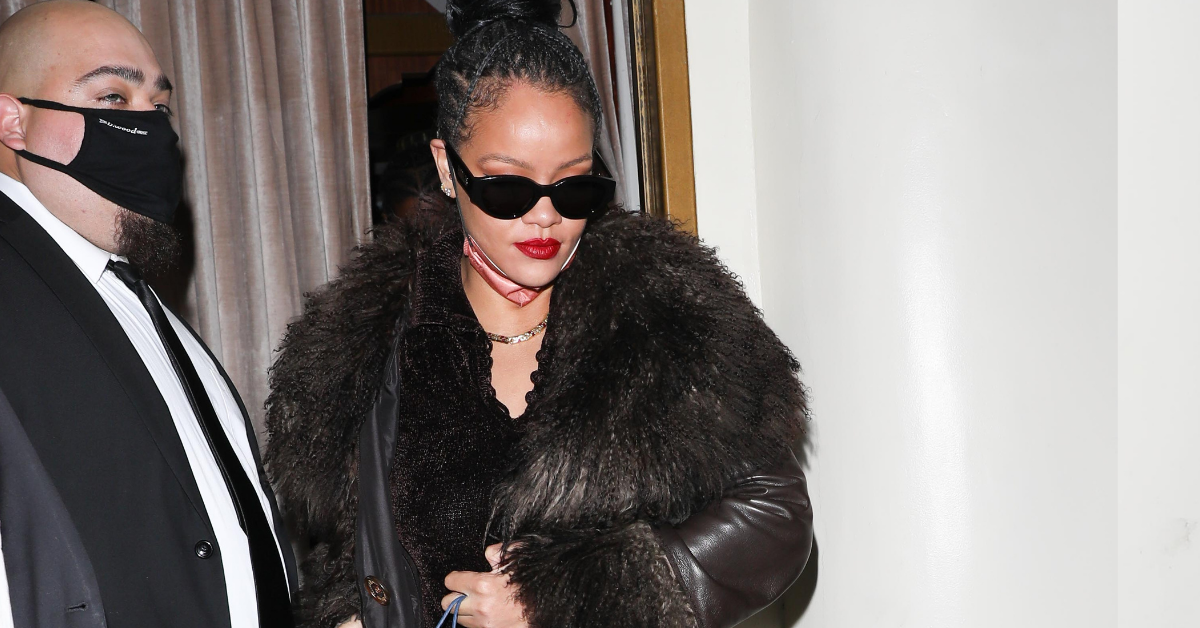 Article continues below advertisement
Dressed in a floor-length pink puffer, the We Found Love singer kept the bubblegum jacket open and let her growing belly peek through. Decorating her bump in colorful belly chains, Rihanna wanted to make sure everyone knew she has a bun in the oven.
Holding onto A$AP's hand in the freezing cold weather, RiRi looked more gorgeous than ever.
Posing in her baggy jeans, the mom-to-be smiled sweetly at her rapper boyfriend. The daddy-in-training looked ready for the duties ahead.
In one photo, he adorably kissed his baby mama's forehead while wrapping his arm around her.
Article continues below advertisement
Rihanna has been dodging pregnancy rumors since last year. While we don't know her due date — yet — based on the baby bump photos, it seems her eagle-eye fans may have gotten it right in December.
The Rams game wasn't the only time she tried to hide behind her clothing. When fans first believed she was with child, Rihanna stepped out in baggy clothing and fueled the pregnancy fire.