Rihanna Steps Out In Baggy Clothes With Boyfriend A$AP Rocky After Dodging Pregnancy Rumors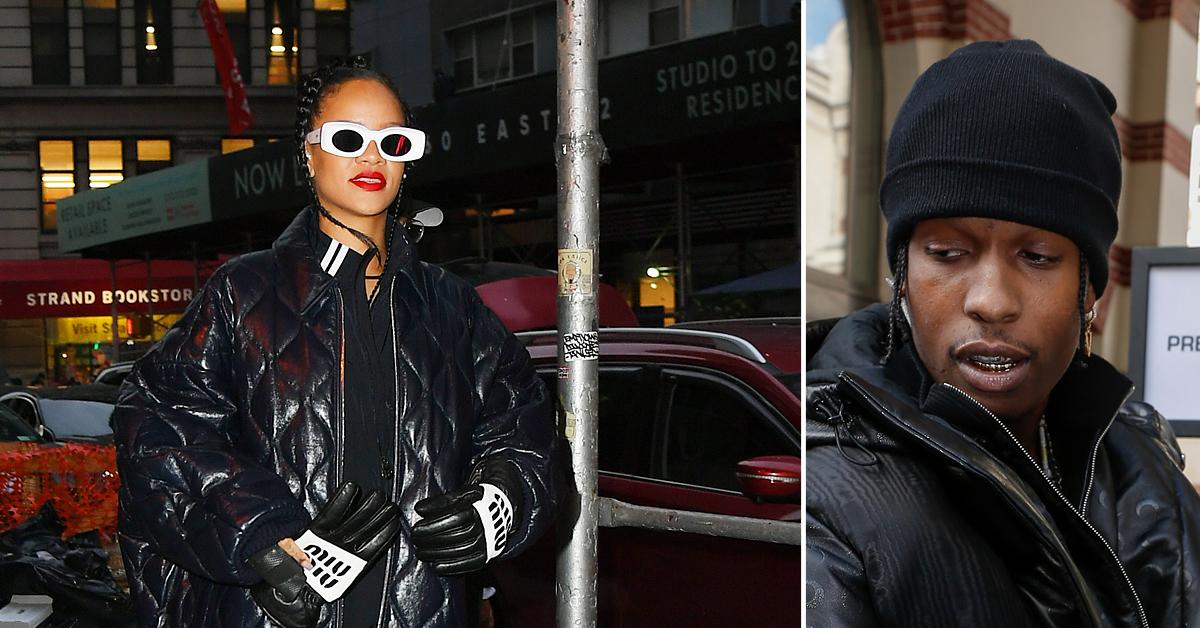 Rihanna is not letting pregnancy speculation keep her or her rumored baby daddy out of the public eye.
The singer-turned-billionaire beauty mogul stepped out with boyfriend A$AP Rocky for a little retail therapy in the SoHo neighborhood of Manhattan, New York, on Thursday night.
Article continues below advertisement
Sporting an oversized black puffy jacket atop dark blue velvet-looking pants, the 33-year-old style queen didn't let the lack of sunlight keep her from wearing a pair of white retro sunglasses, which complemented her bright red lips and perfectly braided hair.
Given that it was 45 degrees in SoHo last night, RiRi made sure she had on black-and-white designer gloves to keep her tattooed hands nice and toasty.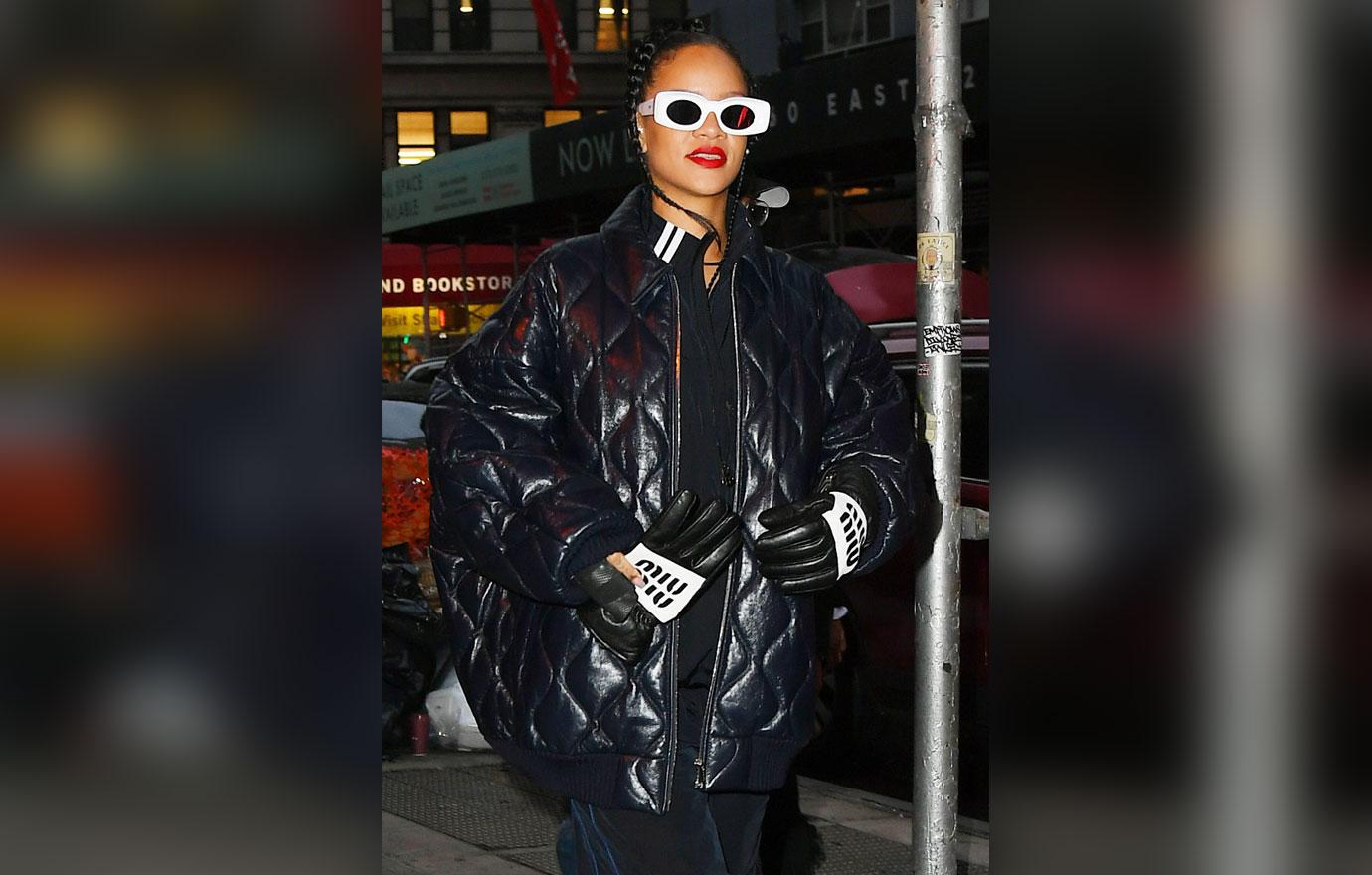 Article continues below advertisement
This is the first time we've seen the Barbados native out and about since she addressed the rumor that she has the 33-year-old F--kin' Problems rapper's bun in her oven.
In an exchange via Instagram direct message, a fan named "Jen" wrote to the singer, "Can I come to the baby shower sis!? True or not your babies are going to be beautiful. Sorry everyone's up in your uterus right now."
The musician allegedly responded, according to Elle, "Haaaaa! Stawwwp! You ain't came to the first 10 baby showers! Y'all breed me every year dammit lol."
While the response was hilarious and deserves to be printed, framed and hung up inside Jen's home, it doesn't necessarily confirm or deny a potential pregnancy!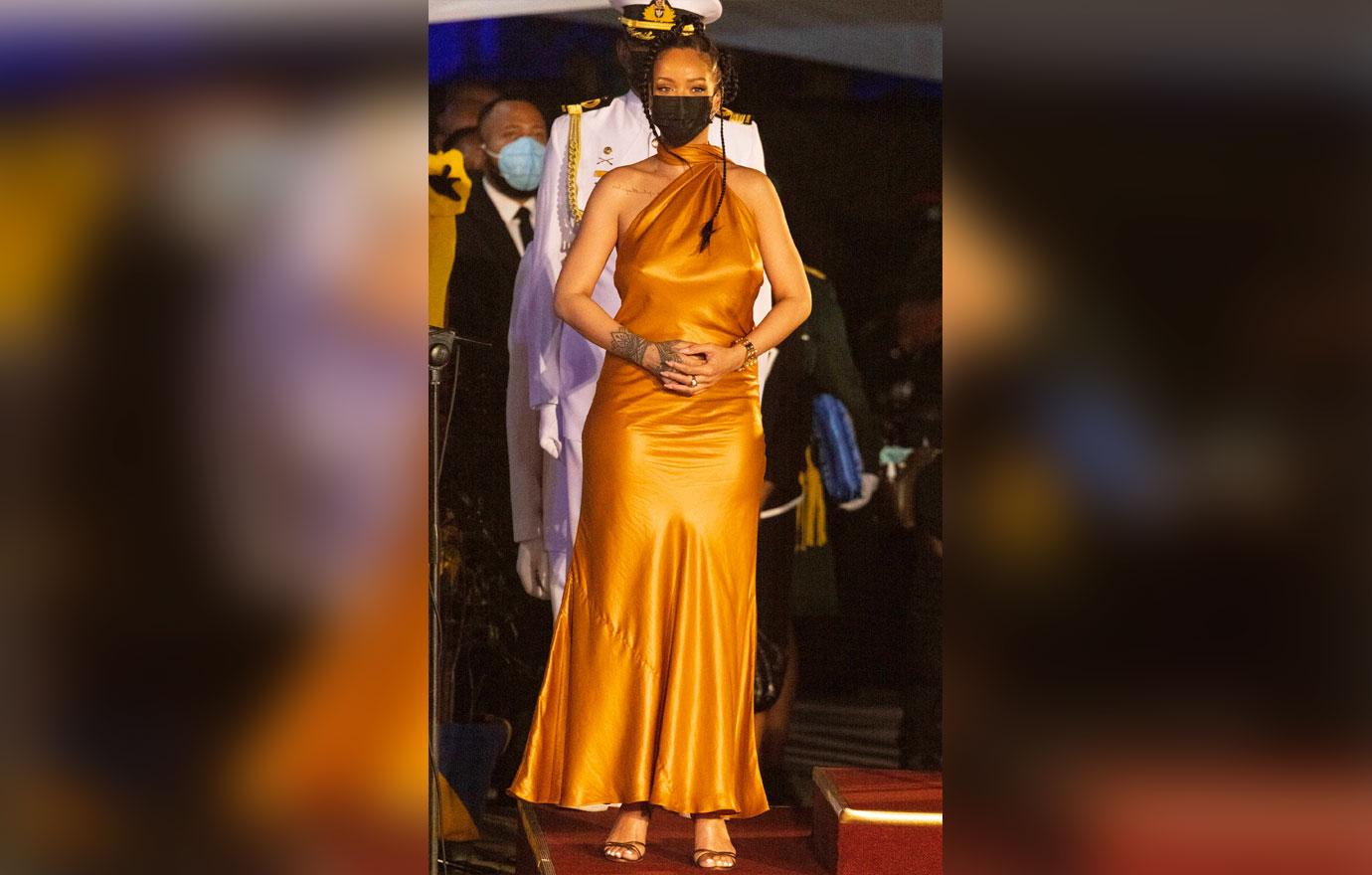 Article continues below advertisement
As RadarOnline.com reported, speculation that Rihanna was with child exploded on Monday when she was honored by her native Barbados during its presidential inauguration.
While the Fenty brand founder looked stunning in an orange satin gown that showed off her toned arms, she was seen holding a program in front of her stomach, a move many fans thought seemed like an attempt to conceal a possible baby bump.
It didn't help that she was also seen holding her hands in front of her stomach while standing on the stage.
Adding more fuel to the fire, Rihanna's close friend, Melissa Forde, then "liked" an Instagram post that read, "Rihanna is reportedly pregnant with her first child with A$AP Rocky."
She later claimed the double-tap was accidental.
Article continues below advertisement
Rihanna's relationship with A$AP started after she broke up with her billionaire ex-boyfriend, Hassan Jameel.
Last fall, the two performers started making appearances together. Soon, A$AP began popping up in Rihanna's Fenty Skin ads. By December, sources said they were officially dating and that things were getting serious.