R. Kelly's Former Live-In Victim Azriel Clary Shares Cryptic Message MINUTES Before His Sentencing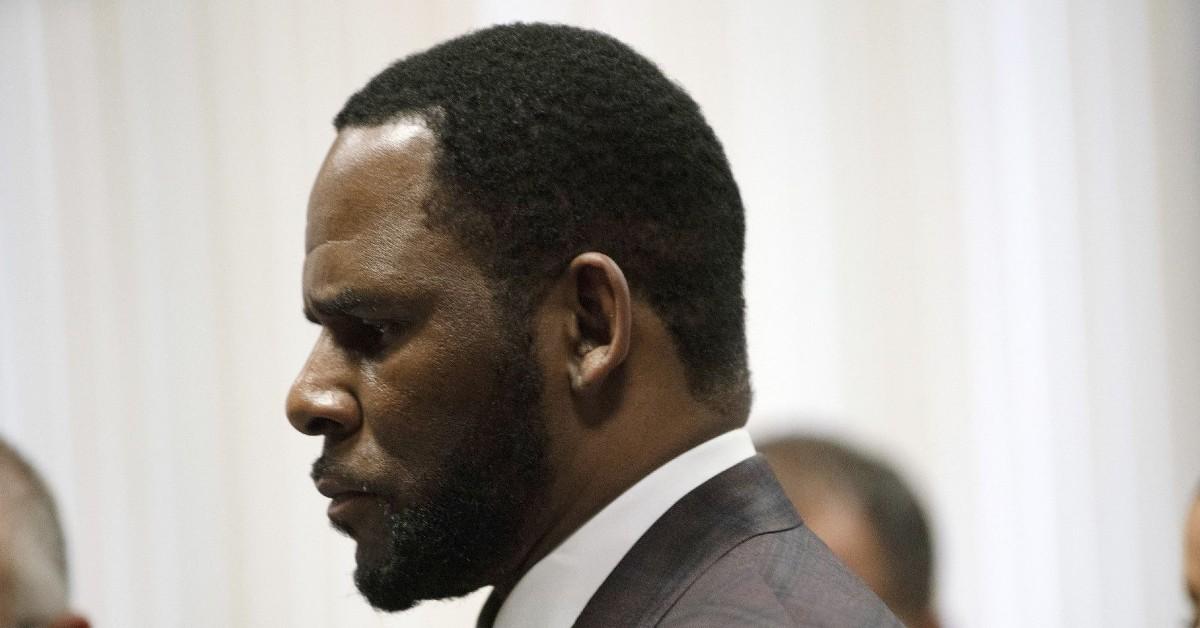 R. Kelly's former girlfriend and victim Azriel Clary shared a cryptic tweet just minutes before he was sentenced to 30 years behind bars in relation to his sex trafficking case.
"The devil don't play fair, but God do!" Clary tweeted on Wednesday.
Article continues below advertisement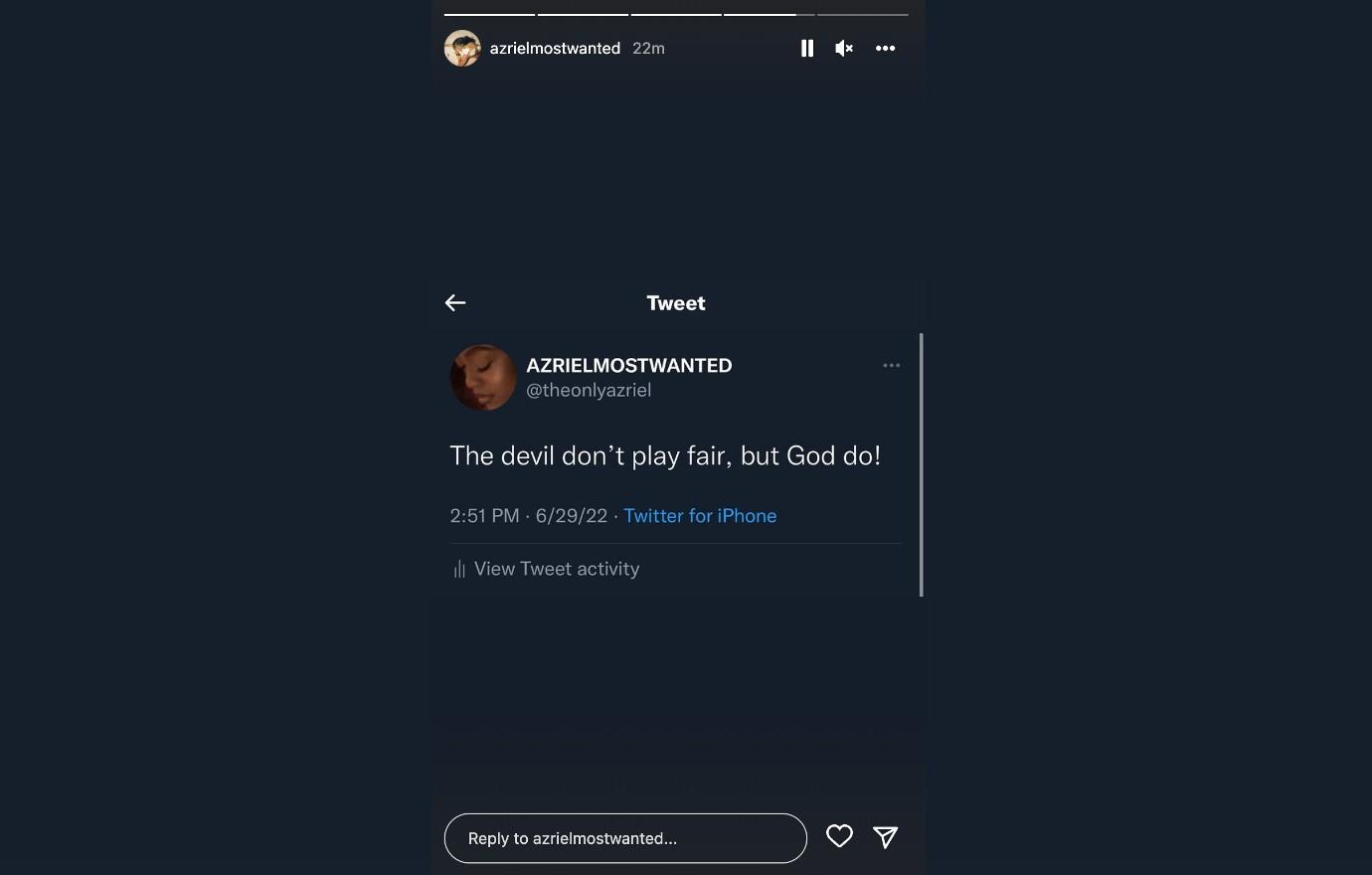 Clary was one of the women who lived with Kelly at his home in Chicago. Although she once fiercely defended him, Clary later testified against the performer during his trial in New York, which ended with Kelly being found guilty.
A jury convicted Kelly on all nine counts in his sexual abuse trial.
Article continues below advertisement
The charges — which involved six female victims — included racketeering, bribery, coercion, enticement, and sex trafficking.
"I was lost, and I felt invisible, and I gave someone that control over me to basically make me do whatever it was that they wanted me to do and act however they wanted me to act," Clary previously told Gayle King in her first interview since the trial.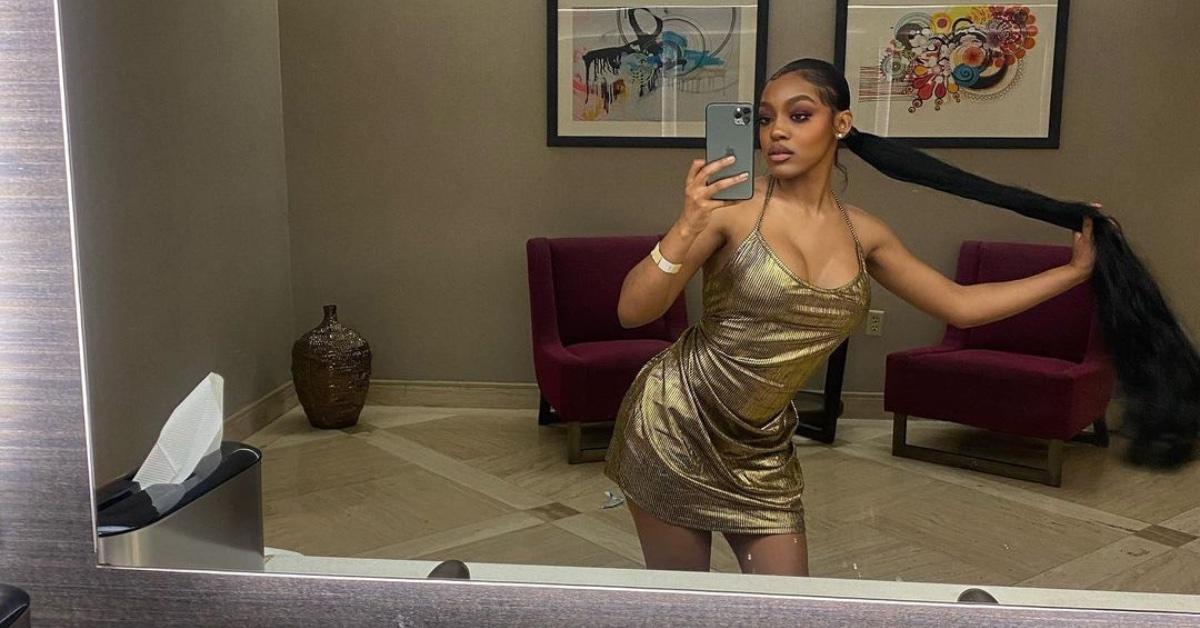 Article continues below advertisement
She went on to explain her 2019 interview with CBS News, during which she defended the performer, claiming Kelly had her "practicing" before giving her answers on TV.
Clary said his behavior became "normalized," and "nothing" could have made her leave any sooner than she did.
"You are never too old to wake up and say, 'Hey, I thought this was good for me, but it's actually not,'" Clary added as she fought back tears.
Since then, Clary has dived into her music aspirations to find healing as well as sexual empowerment for herself and other women. She has an EP on the way this summer and dropped a new song, Inside Me.
Article continues below advertisement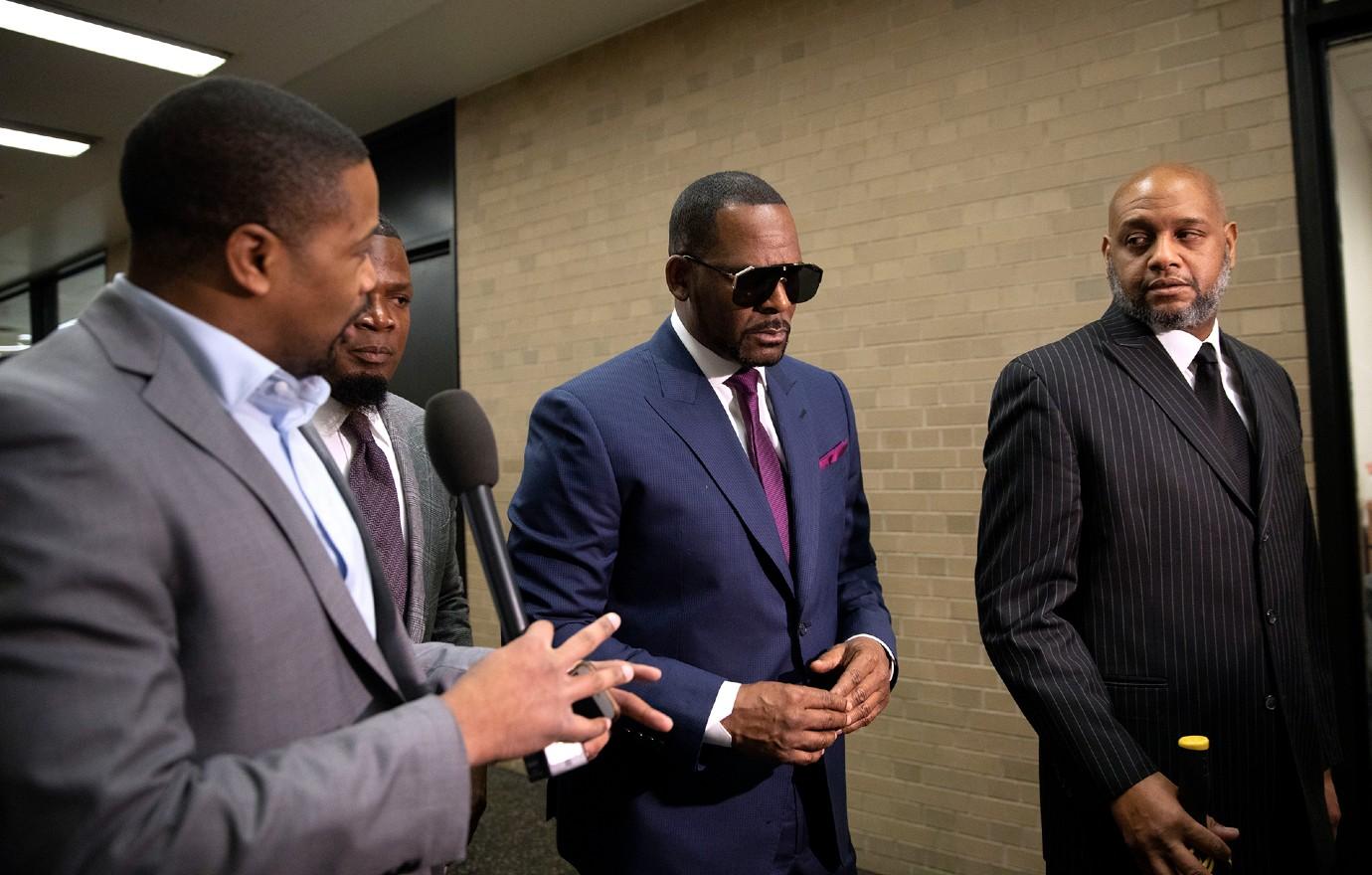 "This is probably the happiest I've ever been in my life," she told the Huffington Post in an interview published this week. "I'm accomplishing things. I'm outgrowing old habits, and it's really just a great place to be in."
Clary refuses to be defined by Kelly's abuse, telling the publication she is looking forward to better days.
Article continues below advertisement
"It was really just about going back into that girl and remembering who I was and what it is that I liked and what it is that made me happy. And just taking full control of that and going full throttle."