Bombshell Footage! Quavo and Saweetie's Shocking Elevator Fight Caught on Video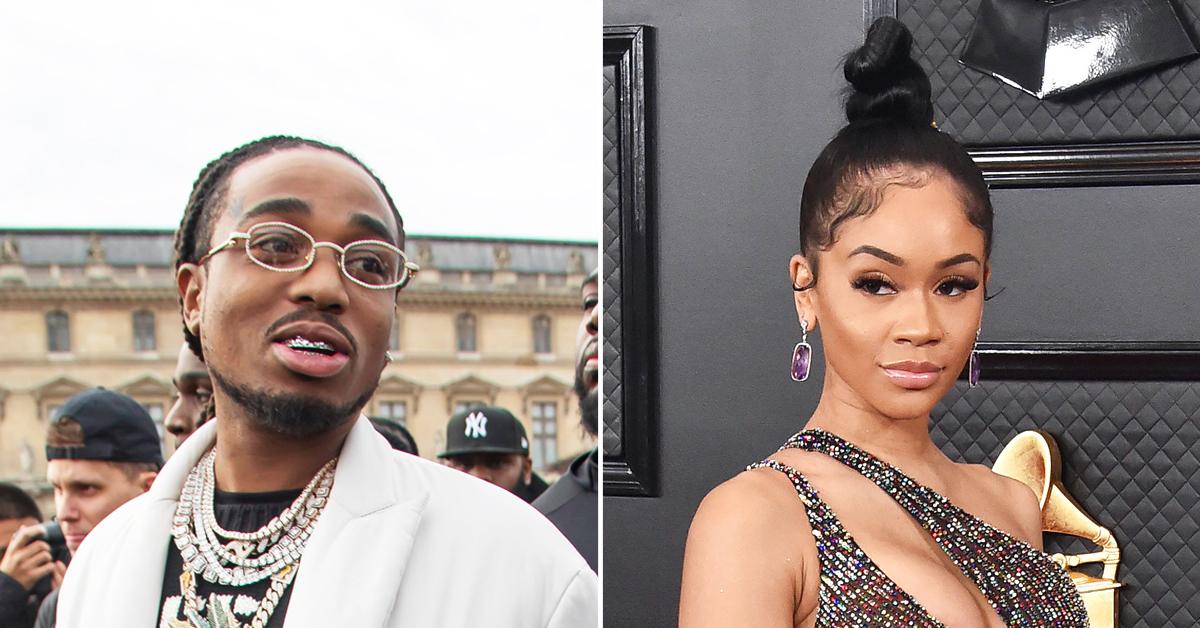 Article continues below advertisement
Surveillance footage from inside an elevator in a North Hollywood apartment building captured the shocking altercation, which – according to TMZ, who obtained the video – occurred in 2020 before the couple's split.
The minute-and-a-half clip begins with the two musicians standing outside the open elevator, clearly already angry with one another. While Saweetie attempts to swing at Quavo, she hurls a large orange case – that appears to be his – inside the empty elevator. As she leans in to grab the piece of luggage, he lunges back at her, pulls her into the elevator and shoves her to the ground. After the two struggle for the case, Quavo ends up with it in hand, while Saweetie remains on the floor.
Article continues below advertisement
At one point, the door opens, and a man is standing outside the elevator. Quavo moves some of his belongings, likely thinking the man would get in, but he does not. The elevator door closes once again, and Quavo pushes another button, staring down at Saweetie, who is still on the ground.
Article continues below advertisement
Once the former couple reaches another floor, Quavo picks up his things and places the orange case along the elevator door, preventing it from closing. Placing his hand in the way of the door as well, Quavo seemingly speaks to Saweetie, though it's unclear what was said. After a few seconds, Saweetie gathers herself, reaches for the railing and slowly pulls herself up. She grabs one of the bags – likely hers – and limps away. The video ends with Quavo stepping back into the elevator with his orange case.
Saweetie publicly dumped the rapper March 19, claiming she was officially "single" because she had "endured too much hurt and betrayal behind the scenes." She also alluded to her then-boyfriend having been intimate with other women. Quavo denied the infidelity.