'Jersey Shore' Star Ronnie Charged With Kidnapping After Alleged Altercation With Jen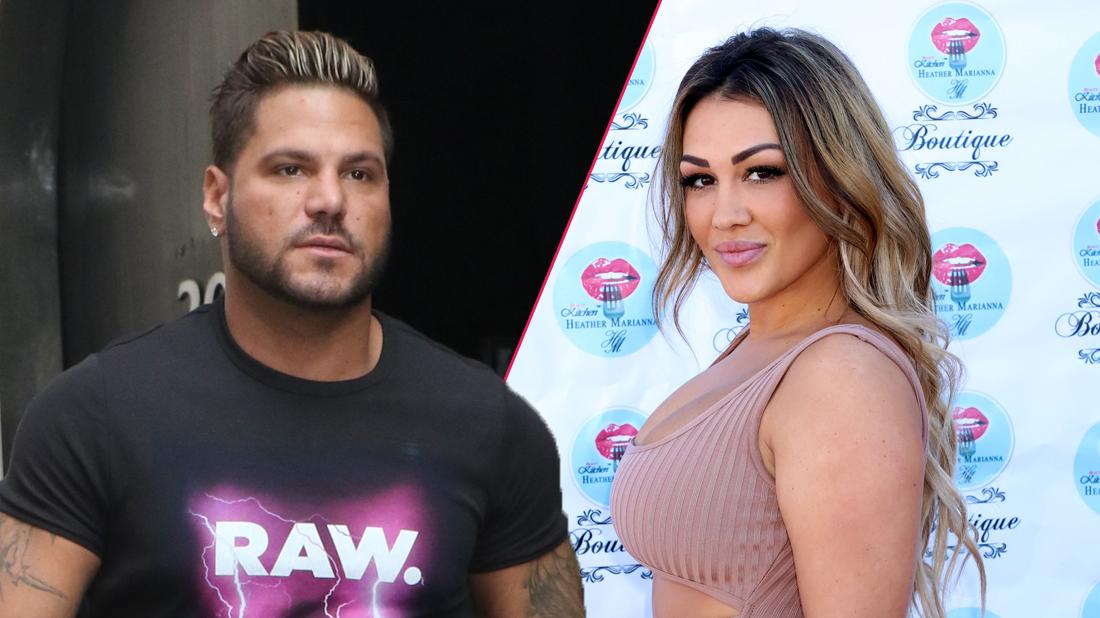 Jersey Shore star Ronnie Ortiz-Magro has been charged with kidnapping hours after he was arrested for allegedly hitting his baby mama Jen Harley with their daughter present, RadarOnline.com can confirm.
"He has been charged with kidnapping and his bail has been set to $100,000," a Los Angeles Police Department media spokesperson confirmed to Radar.
In a dispatch call exclusively obtained by Radar, an operator is heard saying there is a "battery in progress."
Article continues below advertisement
"The female knocked on door asking for help," the operator said. "A man then came in a vehicle and assaulted the female."
The operator added, "The screaming woman possibly related to your battery in progress… The female screaming that someone took her daughter."
The operator then identified the suspect as Ortiz-Magro.
"From the victim, suspect has knives," the operator said.
As Radar reported, the MTV star was placed into handcuffs and strapped to a stretcher by police officers at 2:40 a.m. on October 4. Cops responded to a Los Angeles home where Ortiz-Magro and his on-again, off-again girlfriend, Harley, were reportedly renting through AirBnB. Their one-year-old daughter, Ariana, was also present, cops confirmed.
Police told Radar on Thursday morning that there was a "battery in progress" as officers showed up to the scene. Ortiz-Magro and Harley were "involved in some kind of physical alteration," the LAPD explained.
A shocking video captured by Fox 11 Los Angeles, who first broke the story, showed Ortiz-Magro appearing disoriented as his hands were strapped to a stretcher with handcuffs. Three officers surrounded Ortiz-Magro as they lifted his stretcher into the vehicle. In the terrifying footage, Magro did not say a word.
Article continues below advertisement
Meanwhile, Harley was spotted on camera walking away from the scene. The couple's daughter was not shown in the video.
Police confirmed that Ariana was not harmed during the alleged incident. However, the charge of kidnapping does raise eyebrows.
A LAPD media spokesperson told Radar that Ortiz-Magro could only be booked on one charge, but due to an investigation, there will likely be "additional filings" made against him.
As Radar readers know, Ortiz-Magro and Harley have endured several blowout fights during their relationship. Harley was arrested for allegedly throwing an ashtray at Ortiz-Magro at a New Year's Eve bash in 2018. The domestic violence charges filed against her were dismissed in July.
Meanwhile, Ortiz-Magro has been battling substance abuse issues. Earlier this year, the Jersey Shore star confessed that he went to rehab for alcohol abuse and depression. Months later, he was spotted at the VMAs downing booze.