Protestors SWARM Supreme Court Justice Brett Kavanaugh's Home After Bombshell Documentary About Sexual Assault Allegations Premieres At Sundance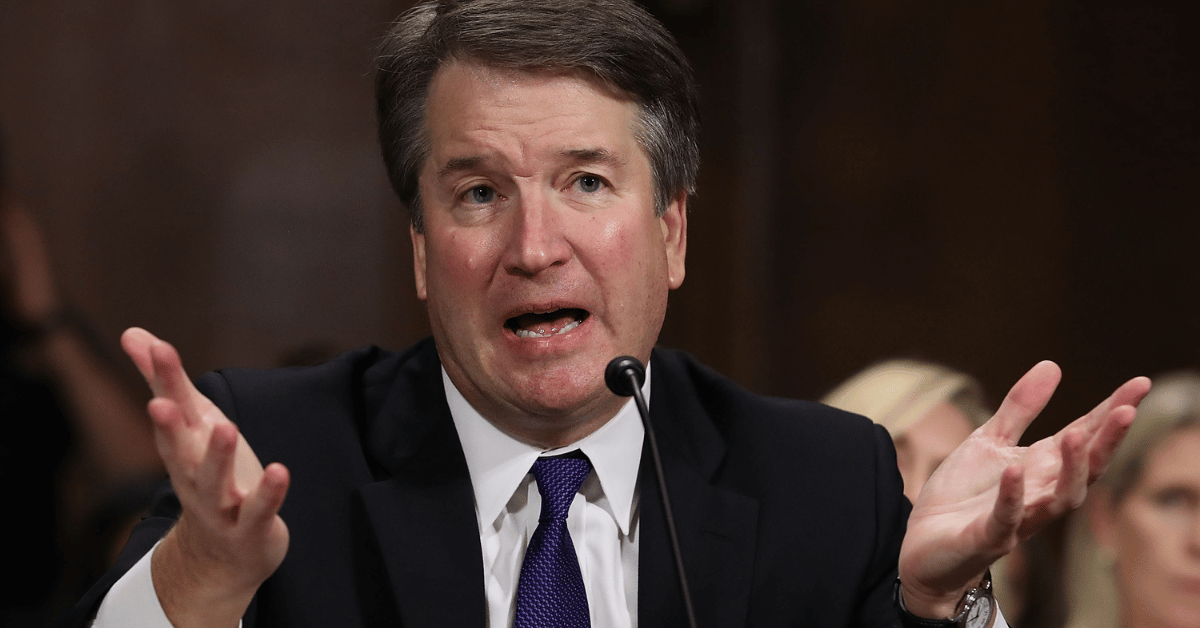 Protestors swarmed the house of Supreme Court Justice Brett Kavanaugh on January 22, two days after an explosive documentary that investigated his sexual assault allegations premiered at Sundance Film Festival, RadarOnline.com has learned.
Since being nominated to the Supreme Court in 2018 by former president Donald Trump, Kavanaugh has been a controversial figure for the high court — due to his personal background and rulings.
Before securing his lifetime seat as a justice, Christine Blasey Ford, a former classmate of the 57-year-old, accused him of sexually assaulting her while in high school and testified against him at the Senate Judiciary Hearings for his confirmation — which was narrowly obtained in a 48-50 vote.
An unexpected and shocking documentary into Ford's claim was a last-minute addition to the 2023 film festival's lineup. The film reinvigorated critics who felt Kavanaugh should not have been added to the bench — and protestors showed up to his home to make their opinion known.
Article continues below advertisement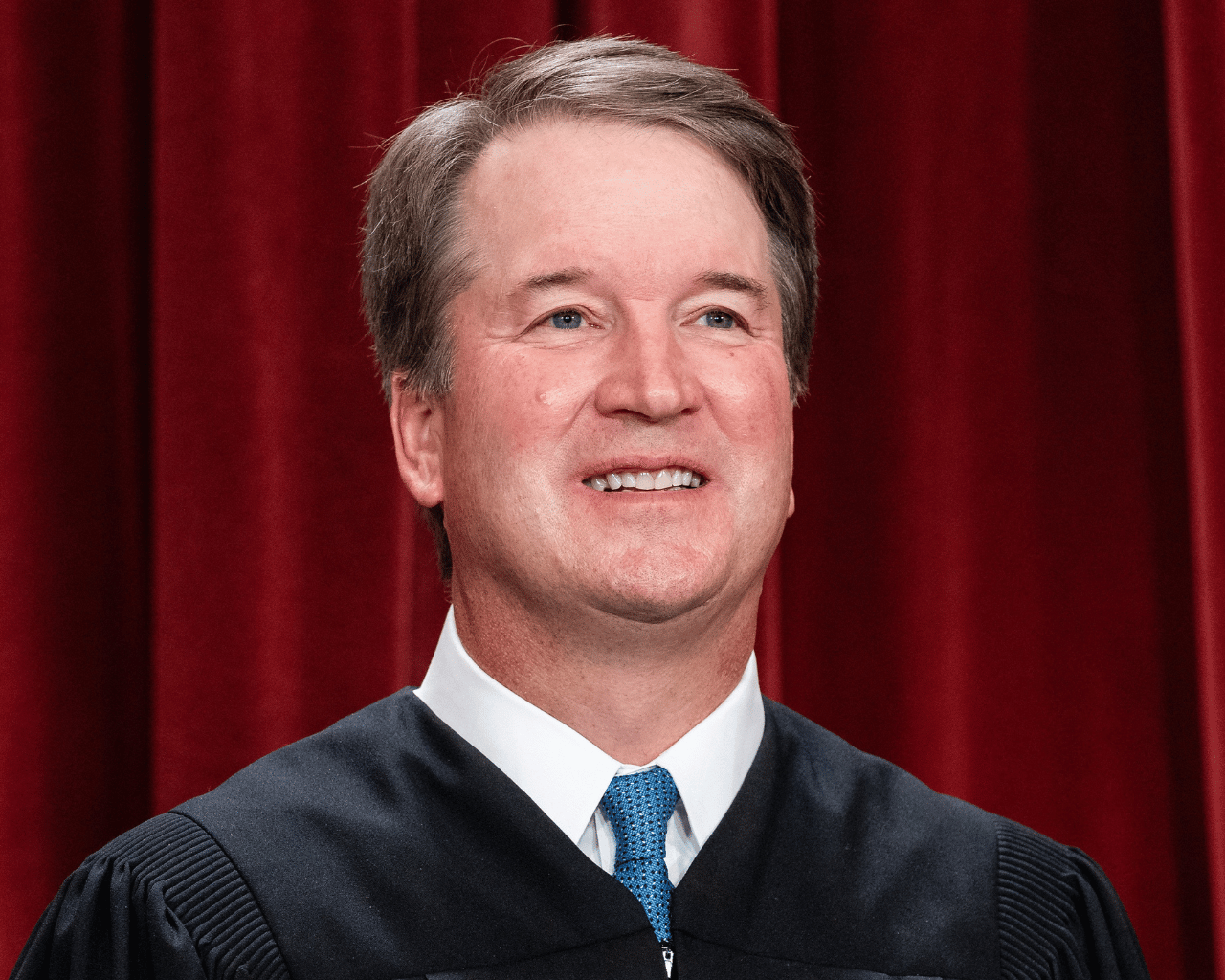 It was not the first time Kavanaugh's residence has been swarmed by protestors.
Following the Supreme Court's 2022 ruling to overturn Roe v. Wade — which guaranteed abortion access and protection at the federal level — protestors flocked to the steps of the Supreme Court in Washington D.C., as well as the homes of justices like Kavanaugh, who voted in support of returning the abortion rights to individual states.
The most recent gathering of protestors outside of Kavanaugh's house occurred on what was supposed to be the 50th anniversary of Roe v. Wade.
Article continues below advertisement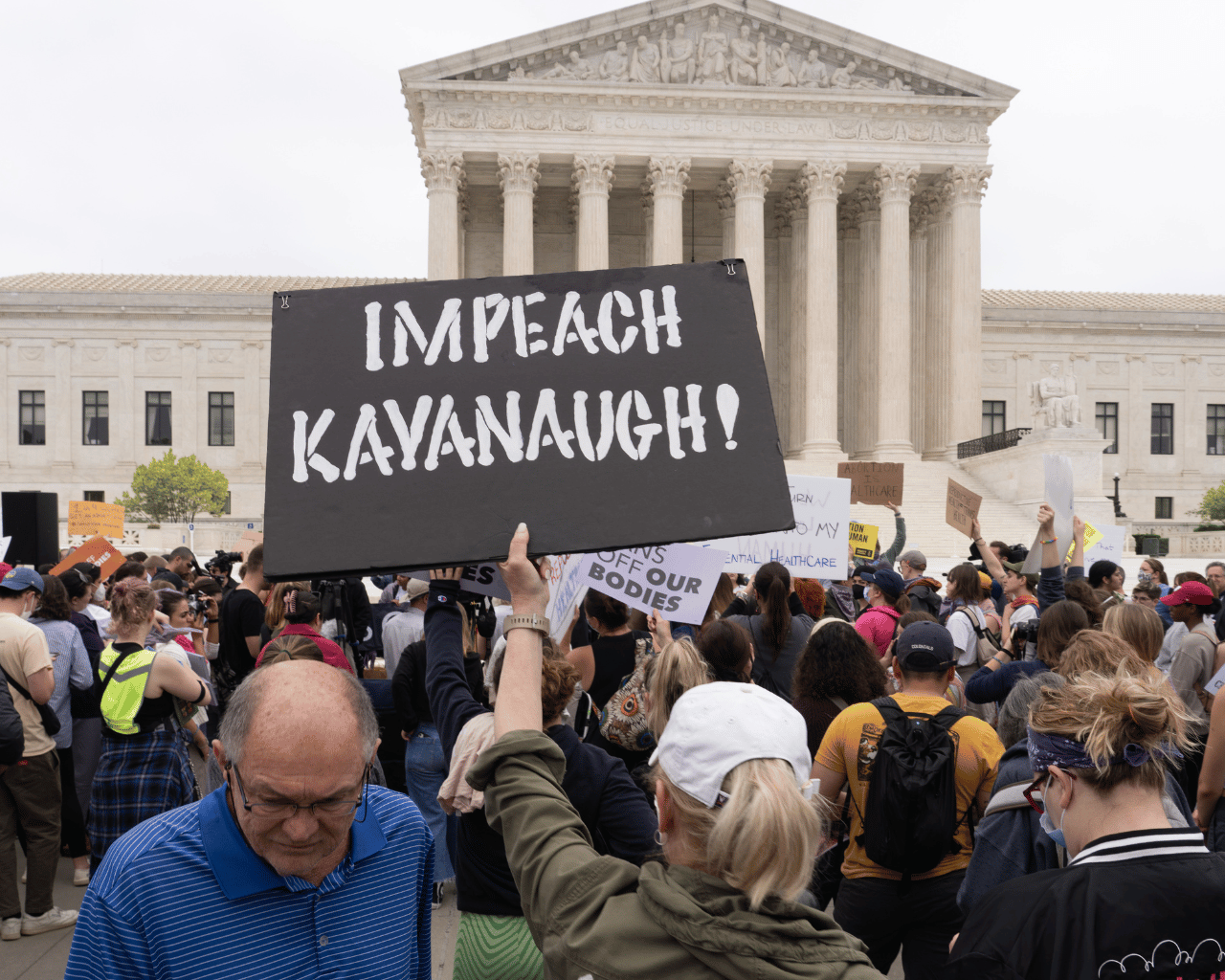 Groups of anti-Kavanaugh critics gathered at the justice's home in Chevy Chase, Maryland, around 5:30 PM Sunday night.
Unlike past demonstrations, those who had flocked to the home to exercise their right to peacefully protest appeared to be aware of the late-night hour and kept their rally cries to a lower level than normal.
"Cut his time short. A rapist should not rule the court," the crowd chanted as police lined up along sidewalks to form a barricade between demonstrators and the residence.
Article continues below advertisement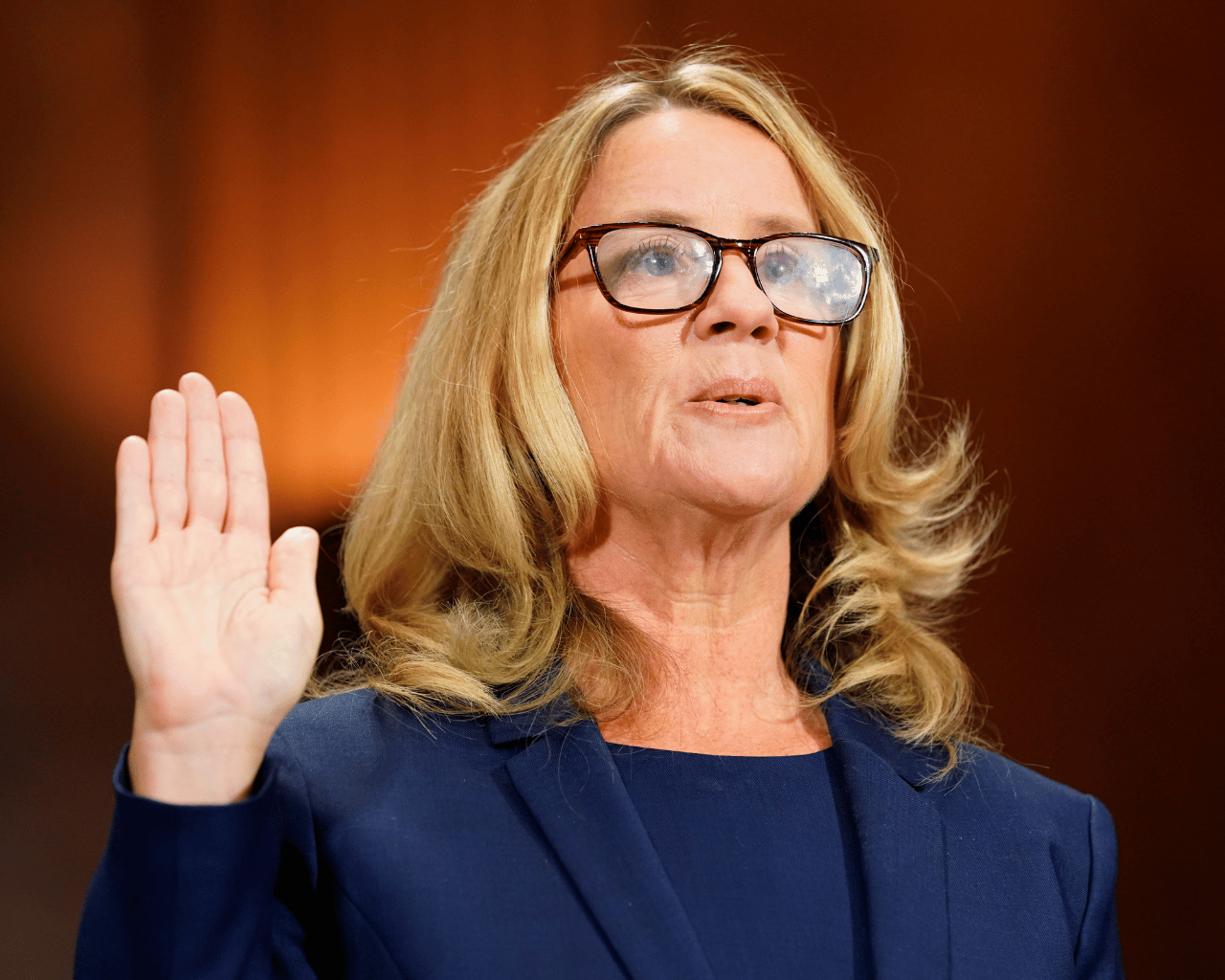 Another cry from the crowd that was heard over and over again was "no privacy for us, no peace for you." The chant referred to some of the privacy protections that were once guaranteed by the landmark 1973 ruling.
With six conservative justices in total appointed to the high court — including Chief Justice John Roberts, who lives in the same neighborhood as Kavanaugh — it was clear that the past sexual assault allegations were the main reason the demonstration took place at his doorstep.
More unfortunate for Kavanaugh was that the Sundance film allegedly brought in "tips" regarding the accusation within hours of its premiere.
Article continues below advertisement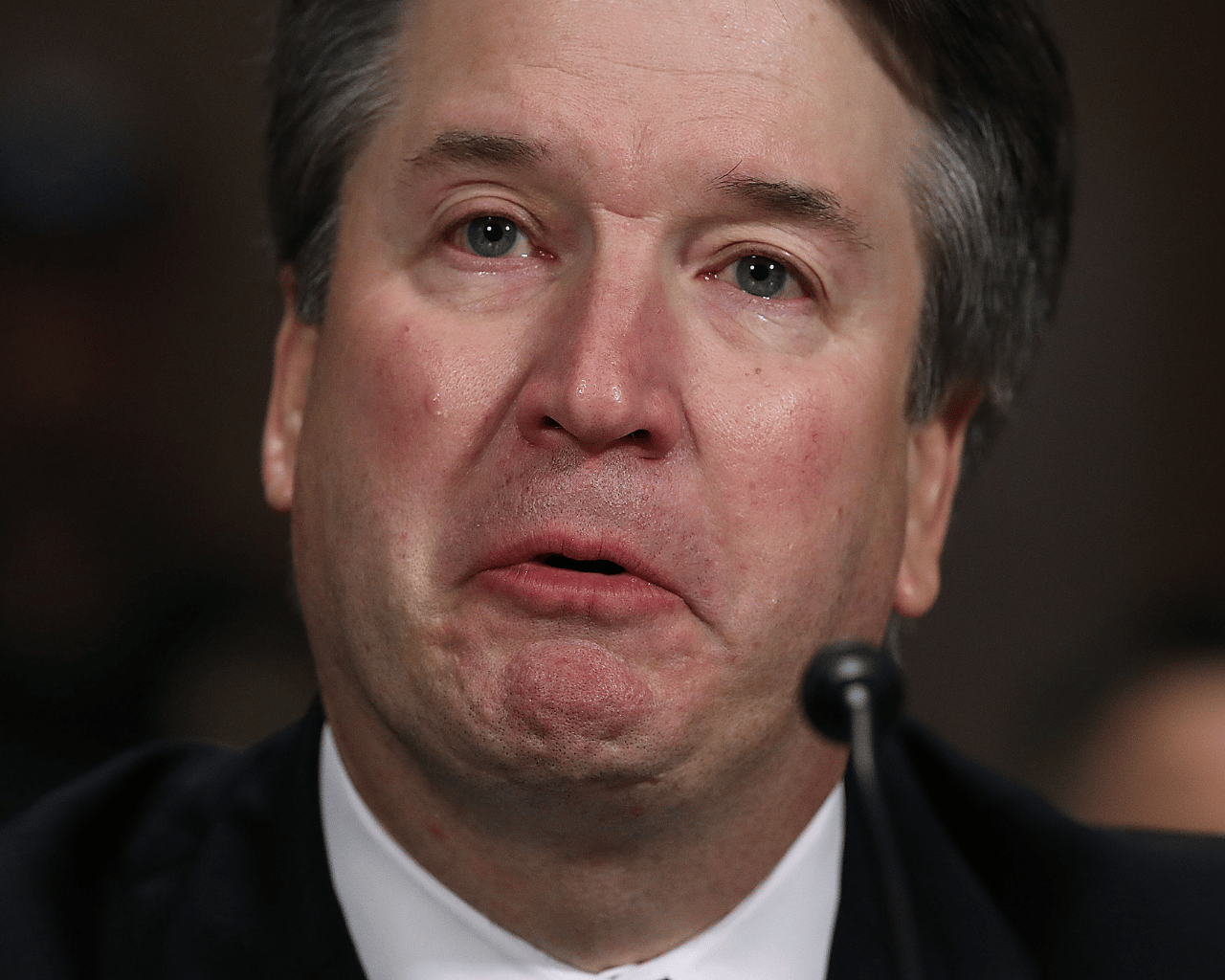 According to People, the film Justice by Amy Herdy and Bourne Identity director Doug Liman prompted additional information about Kavanaugh to surface.
The filmmaker added that some of the tips were allegedly reported to the FBI, but for unknown reasons were not fully investigated.