Prince Harry's Olive Branch: Royal Suggests Mediator To Mend Family Rift, Leaving King Charles III 'Bemused' & Camilla 'Spluttering Into Her Tea'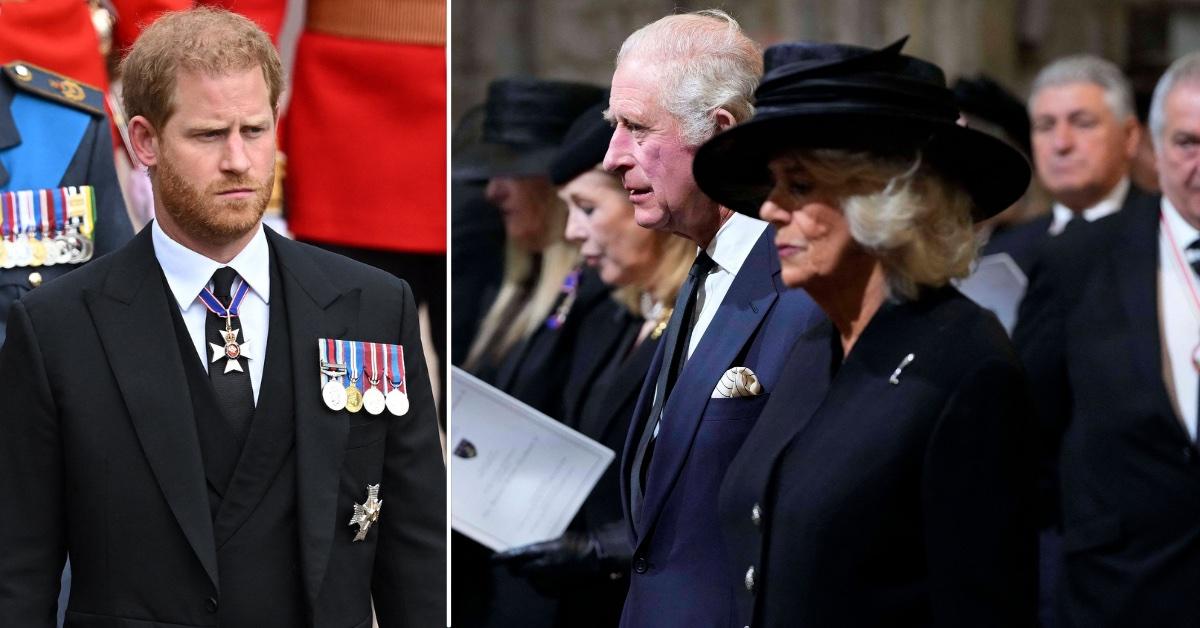 Prince Harry tried to extend an olive branch to his royal family by suggesting a mediator amid their long-lasting rift, leaving King Charles III "bemused" and Camilla "spluttering into her tea," RadarOnline.com has learned.
A royal author with insider knowledge into the situation said the Queen Consort brushed off his suggestion as "ridiculous," assuming they would eventually resolve their differences.
Article continues below advertisement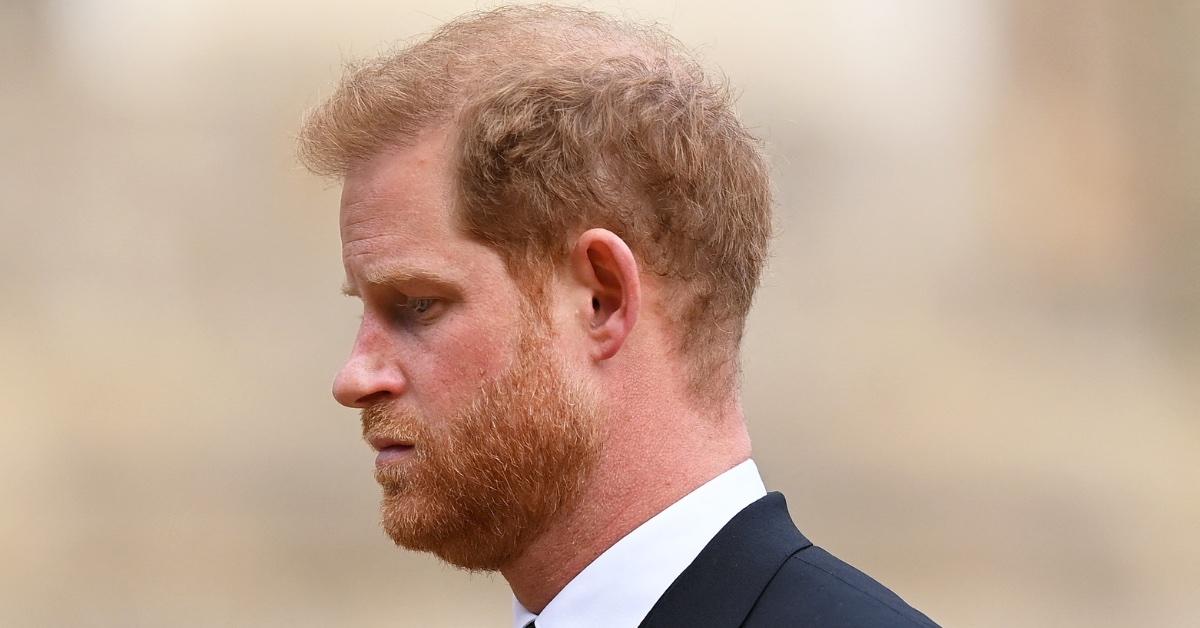 Author and journalist Katie Nicholl detailed the "awkward" meeting that took place between Charles and his youngest son this spring, claiming it was Harry's attempt to "clear the air" after non-stop drama.
A surprising excerpt of The New Royals was published in Vanity Fair, in which Nicholl stated then-Prince Charles insisted on a meeting with Harry and his wife, Meghan Markle, before the father of two had an audience with the Queen.
Harry later spoke about the meeting during an interview with NBC.
Article continues below advertisement
"Both Meghan and I had tea with her so it was really nice to catch up with her. You know, home — home for me, now, is, you know, for the time being, in the States," he said following their move to California. "And it feels that way as well. We've been welcomed with open arms and we have such a great community up in Santa Barbara."
As the new sovereign in the wake of Queen Elizabeth's death, the book said that Charles is "keen" to heal the tension between his family and the Sussexes.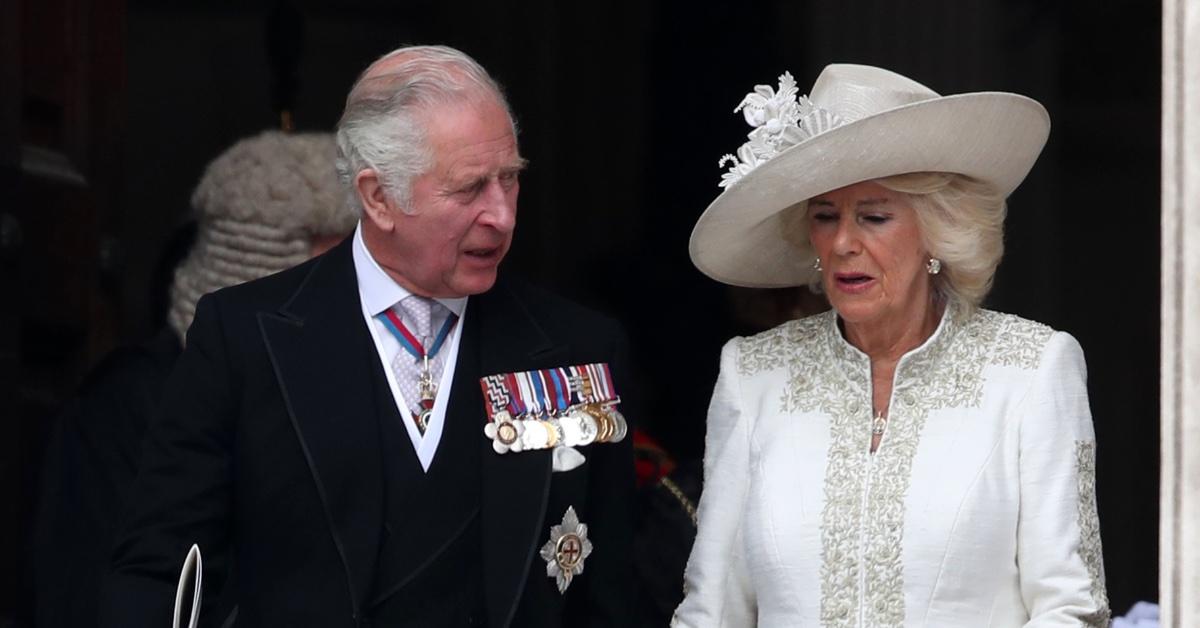 Article continues below advertisement
Charles seemed to follow through on that, permitting Harry to wear his military uniform as he took part in a vigil for his late grandmother on Saturday, although fans noticed the removal of Her Majesty's initials.
According to Nicholl, the Queen was left "hurt and exhausted" by Harry and Meghan's decision to step down as senior members back in 2020 and the fallout that happened as a result.
She also wrote that Prince William and Kate were relieved when the couple announced they were moving to America, because they felt that the "drama was gone."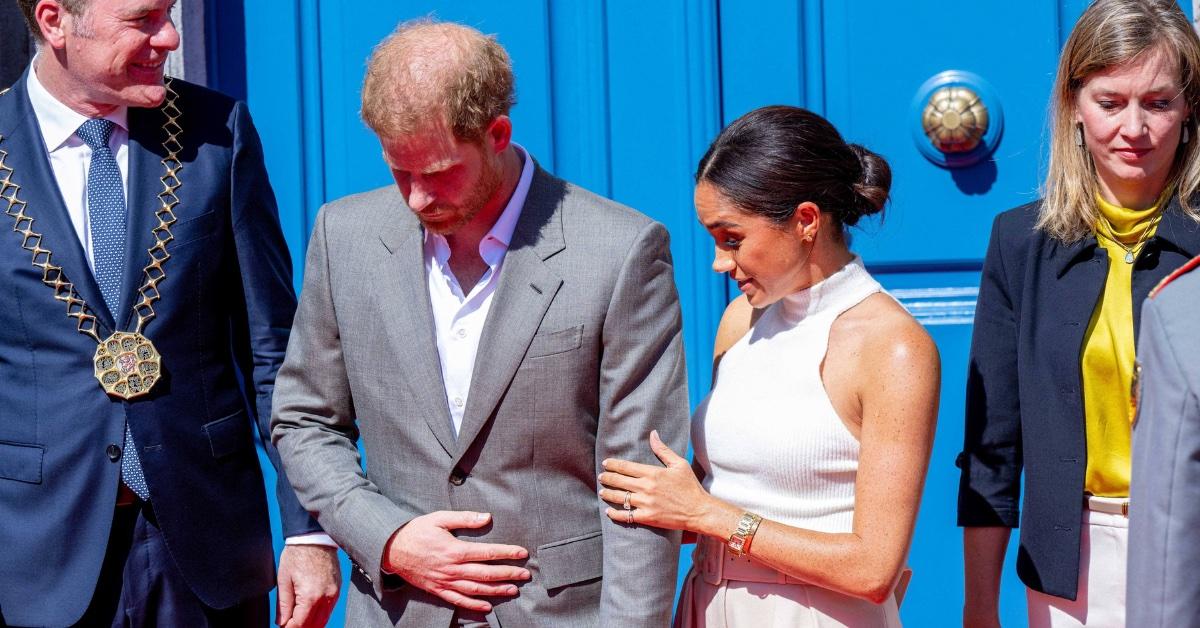 Article continues below advertisement
The book bombshells come after RadarOnline.com learned that it will take some time for the royals to get off shaky ground as William and Kate still have their guards up.
"While William might have invited Harry and Meghan on the walkabout, he did it to protect one institution: the monarchy. He has not forgiven Harry for everything that he has done to the family, and the death of the Queen won't mend that open wound," an insider told RadarOnline.com.
As for Kate, she is also wary about their bond because she "doesn't want to become fodder for Meghan's podcast or Harry's book."