'Act Of Kindness': King Charles III Makes Exception For Prince Andrew's Military Uniform, REFUSES To Allow His Return As Working Royal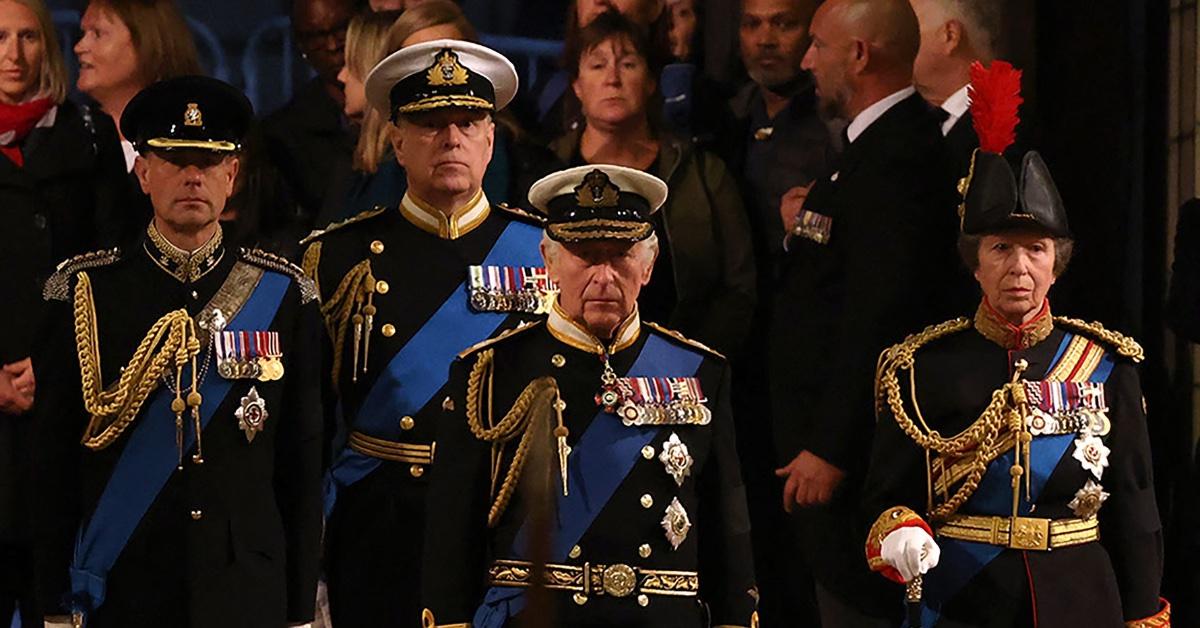 King Charles III showed an "act of kindness" by letting his disgraced brother, Prince Andrew, wear his military uniform at their mother's London vigil, but that doesn't mean he will be given a full pass to be a working royal again, RadarOnline.com has learned.
A Buckingham Palace insider said Charles made an exception for the solemn occasion, although it should not be viewed as "having wider significance."
Article continues below advertisement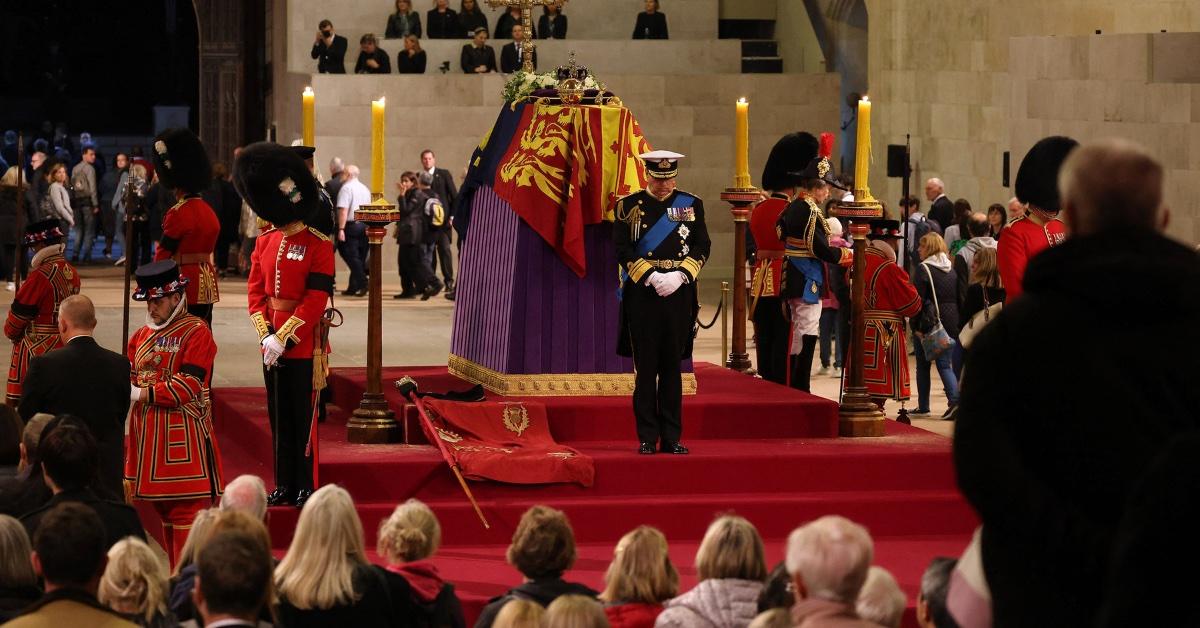 Sources told The Times that the Duke of York did not plead to wear his honorable vice-admiral ensemble and was actually "ordered to" by the new sovereign "out of the blue."
The Duke of York, 62, has not been a working senior member of the royal family since January when he was stripped of his military titles following alleged ties to Jeffrey Epstein.
Andrew settled a lawsuit with accuser Virginia Roberts Giuffre out of court in February, more than two years after she went forward with the bombshell sexual assault allegations.
Article continues below advertisement
Locals recently watched as Andrew was heckled by a protester who yelled "you're a sick old man" as he walked behind Queen Elizabeth's coffin in Scotland.
A spokesperson for Police Scotland later confirmed the man was arrested.
Despite Andrew, 62, and Harry, 38, no longer being senior working royals, the duo wore suits to join the procession last week.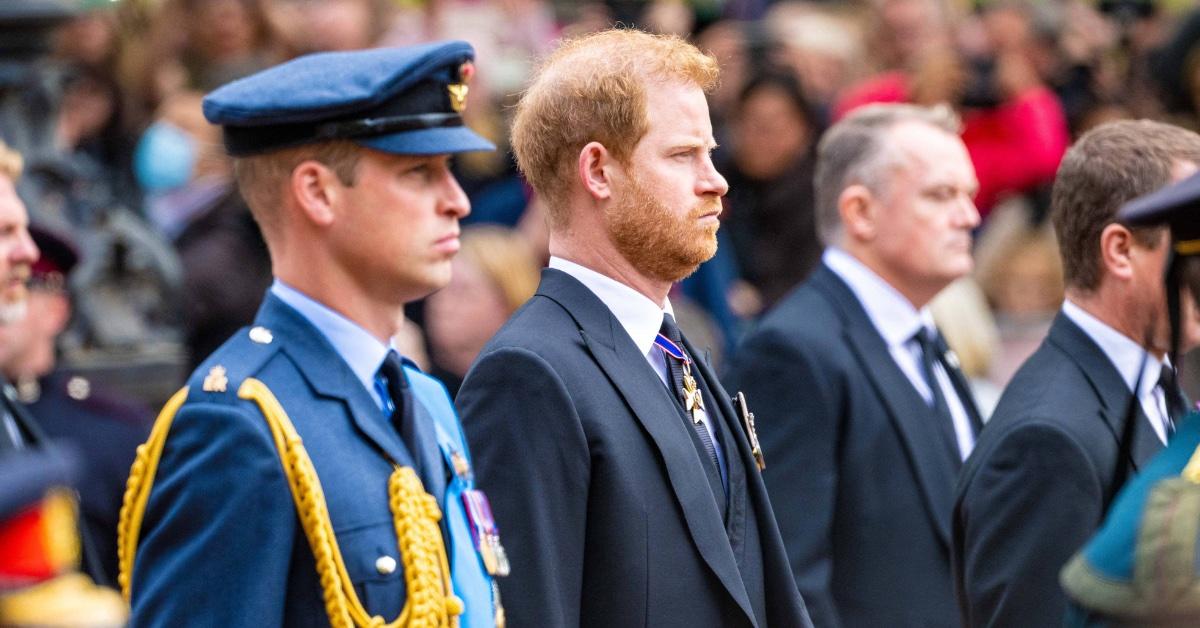 Article continues below advertisement
The royal brood seemingly added insult to injury by ordering the removal of Her Majesty's "ER" initials from Harry's military uniform, which he wore during the final vigil on September 17. Meanwhile, it appears Andrew was allowed to keep the letters.
Following Harry's controversial decision to step down from royal duties in 2020, a spokesperson for the father of two tried to keep the spotlight on mourning Elizabeth.
"His decade of military service is not determined by the uniform he wears, and we respectfully ask that focus remain on the life and legacy of Her Majesty," the spokesperson stated.
Harry and his wife Meghan Markle's close friend Gayle King said there "have been efforts on both sides" to remedy the family feud that's been going on since the couple's rocky exit from royal life.
Article continues below advertisement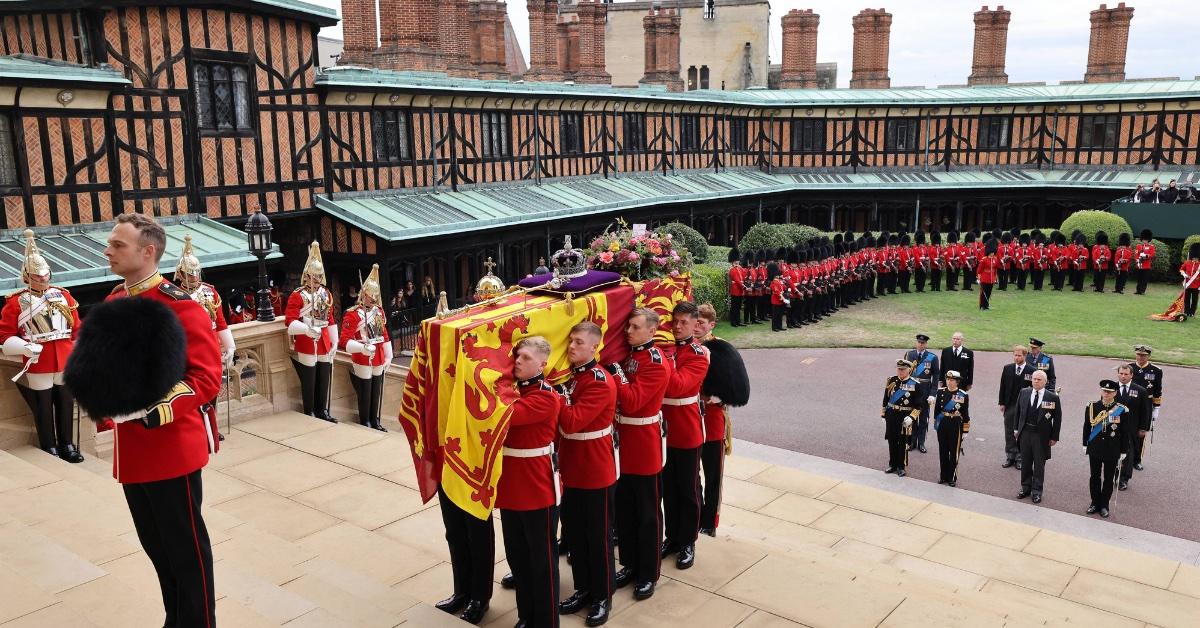 Now that Harry's tell-all book is in the works, insiders told RadarOnline.com that it could have a big impact on his future relationship with them.
"If the book goes away, Harry will be back in with the family," the sources claimed. "However, if the book is published, trust will be permanently damaged, and he will never again be welcomed into the new King's inner circle."