Embarrassing! President Joe Biden & First Lady Jill Biden Placed 14 Rows Back During Queen Elizabeth's Funeral Service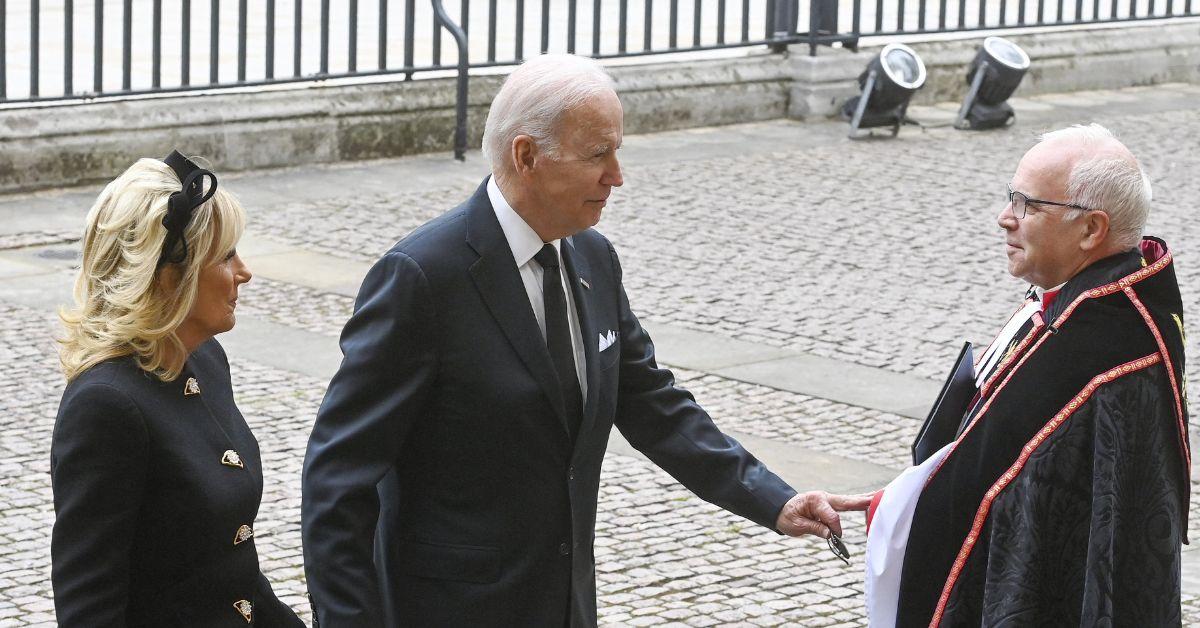 President Joe Biden and his wife, First Lady Jill Biden, were forced to sit nearly all the way in the back during Queen Elizabeth's funeral this week, RadarOnline.com can confirm.
The surprising development came on Monday as the Bidens – along with more than 100 other world leaders – attended Queen Elizabeth's funeral service at Westminster Abbey to pay their final respects.
Article continues below advertisement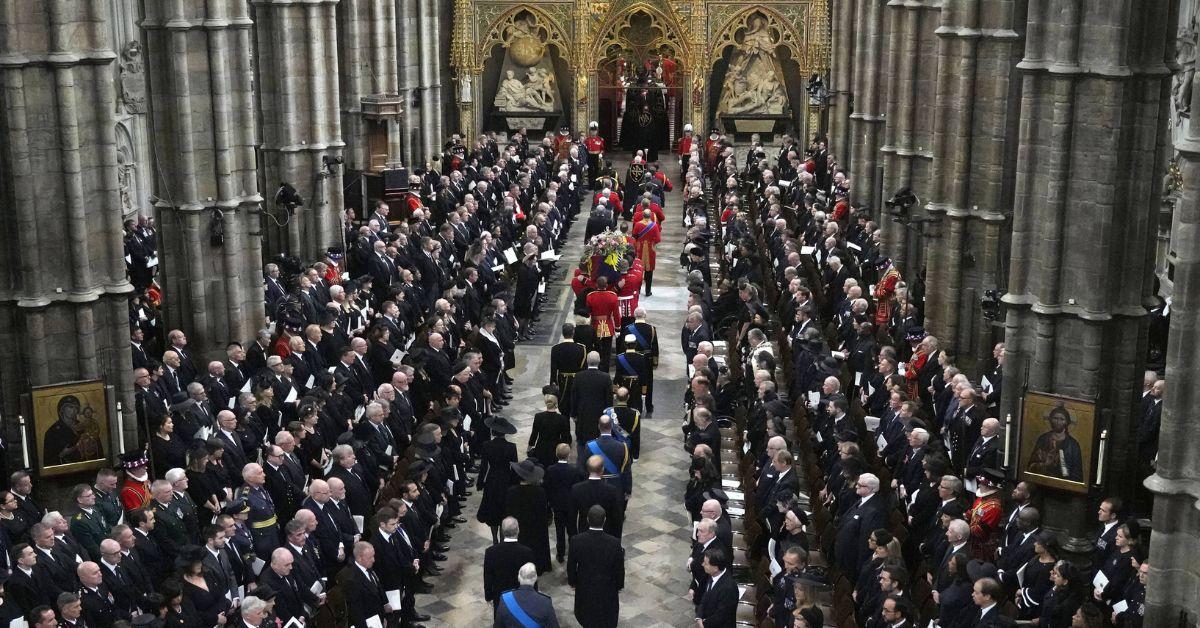 But unlike a number of other world leaders in attendance, President Biden and his wife were seated 14 rows back from the Queen's casket.
Meanwhile, other leaders and royals were seated up front and much closer to the Queen and the mourning royal family.
The Emperor and Empress of Japan were seated in the sixth row just behind European royals and the King of Jordan, while the Bidens were seated directly behind Andrzej Duda, the president of Poland, and directly in front of Petr Fiala, the prime minister of the Czech Republic.
First Lady Jill Biden was also seated directly next to Ignazio Cassis, the president of Switzerland.
Article continues below advertisement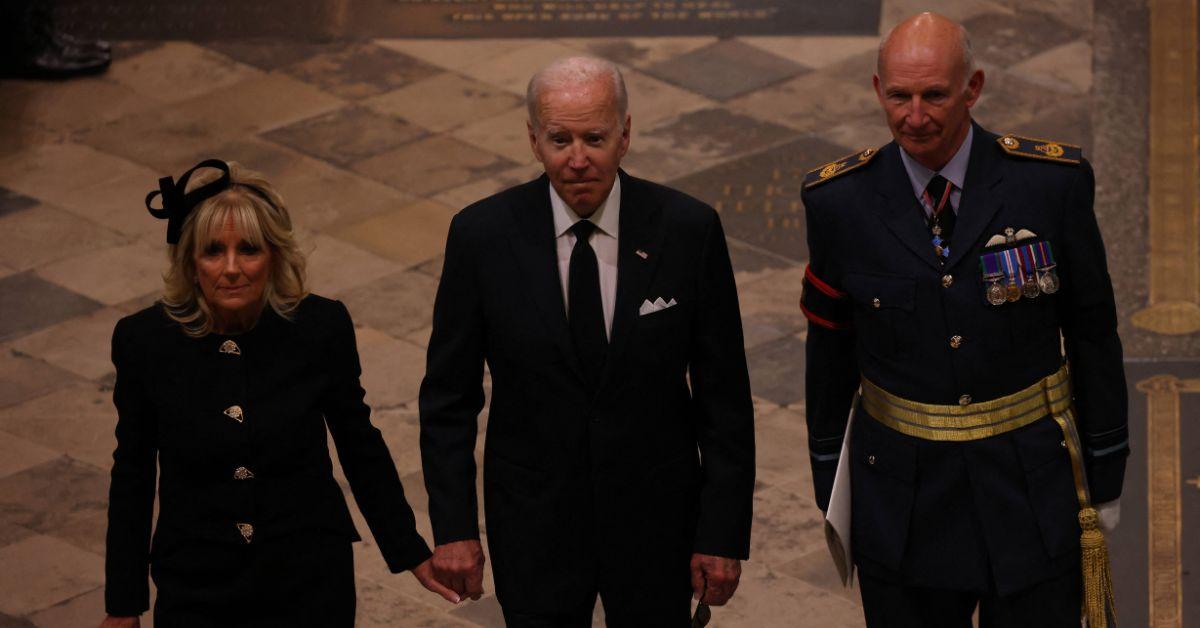 "You can pretend it's alphabetical order but it's not," Lord Renwick, who formerly served as British ambassador to the United States in the early 1990s, said on Monday regarding the complicated seating chart. "Biden isn't very ego-driven but he's going to be near the front."
"[Emmanuel] Macron would have hysterics if he wasn't given a place of honor," Lord Renwick continued. "Olaf Scholz wouldn't care. You've got to say to yourself: 'Who is going to have a hissy fit?'"
"We don't permit huge swarms of protectors to be around them, although you have to rein off for the president of the United States," he added regarding President Biden's security detail. "He is always surrounded by Secret Service agents wherever he goes."
Although nearly every other world leader was transported to Westminster Abbey by bus, President Biden was authorized to take his own private motorcade and his own presidential car – dubbed The Beast.
Article continues below advertisement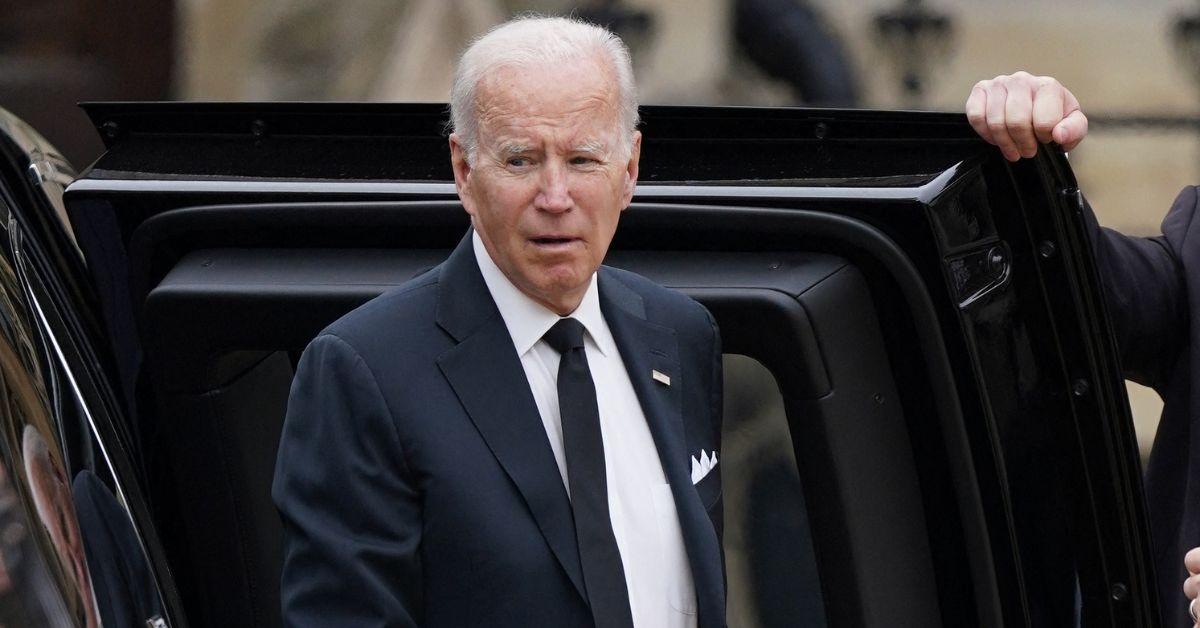 The president and first lady also reportedly left Westminster Abbey shortly after the hour-long memorial service and promptly flew back to Washington, D.C.
As RadarOnline.com previously reported, the royal family were seated closest to the Queen's casket on Monday morning – although Prince Harry and his wife, Meghan Markle, were also seemingly snubbed and forced to sit one row behind the likes of King Charles III and Prince William.