Exclusive
'Real Housewives Of Atlanta' Star Porsha Williams' Friend Falynn Cuts Ties With Reality Star After She Gets Engaged To Her Ex-Husband Simon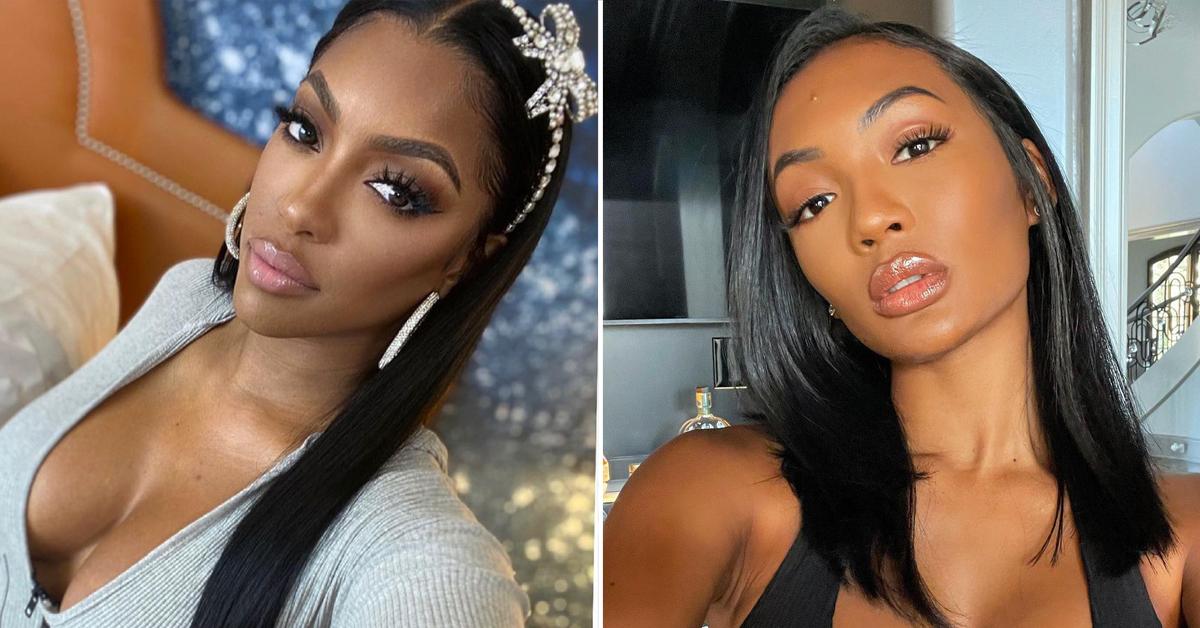 Real Housewives of Atlanta star Porsha Williams' former friend Falynn Guobadia is done with being nice to the reality star after she got engaged to her ex-husband.
On Monday, hours after Porsha announced her engagement to her former girlfriend's ex Simon, Falynn decided to cleanse herself of Porsha and unfollowed her on social media.
Article continues below advertisement
Falynn was introduced to the world on the Bravo reality show. The producers credited her as "Porsha's Friend" when she made her appearance. The two were extra chummy on the show with Porsha detailing how Falynn invited her over to her home.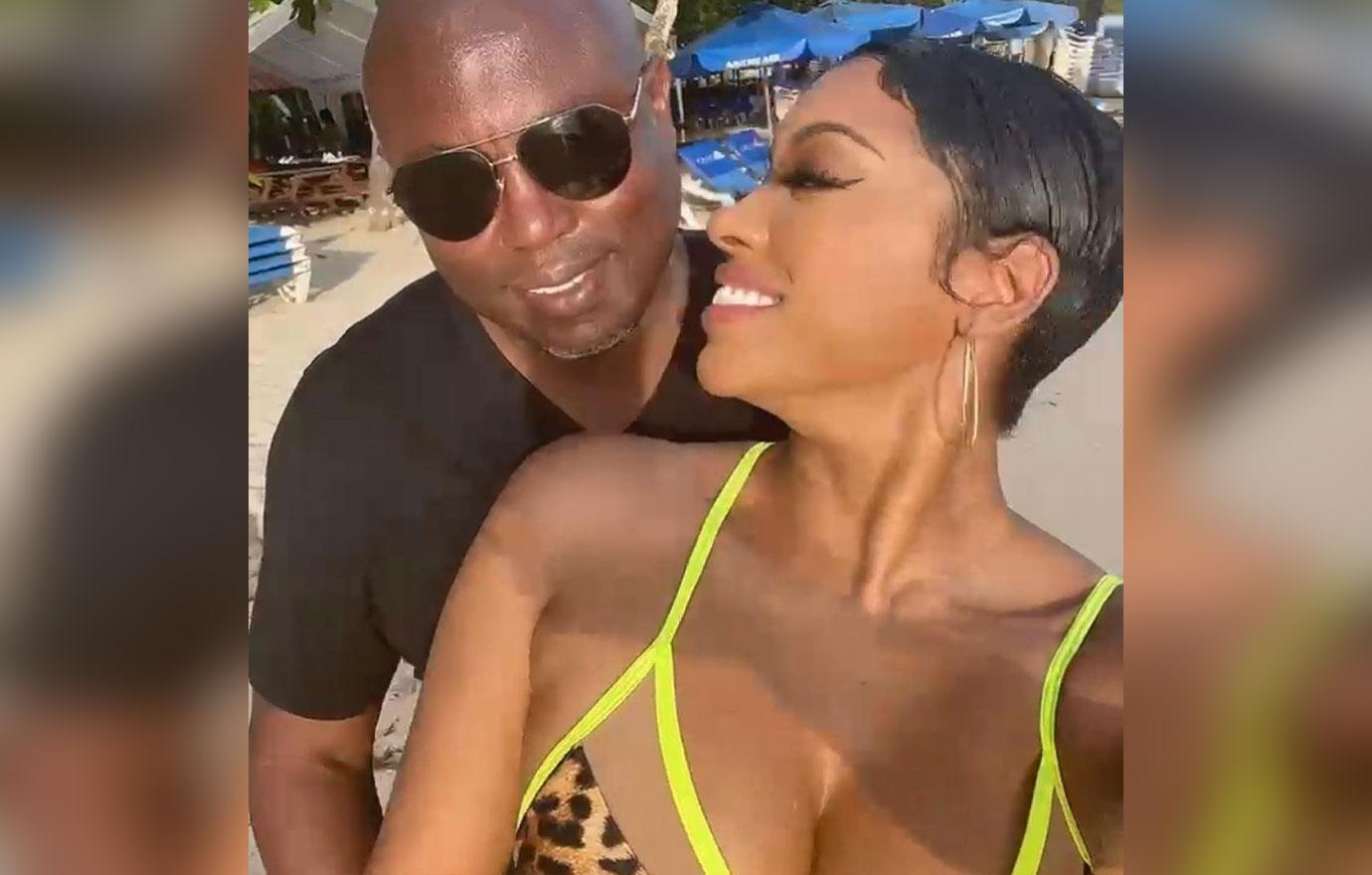 Article continues below advertisement
It looks like Porsha no longer considers Falynn a friend anyways. Last night, the RHOA star released a statement confirming she is engaged to Simon. In the note, she made it clear, "Falynn and I are not friends, and Simon's divorce has been settled. Our relationship is a positive, loving step forward in everybody's lives."
Porsha explained Simon's divorce from Falynn was final and that was that. "Simon filed for divorce from a previous marriage in January. I had nothing to do with their divorce filing. That's between the two of them," she added.
MORE ON:
Real Housewives of Atlanta
Article continues below advertisement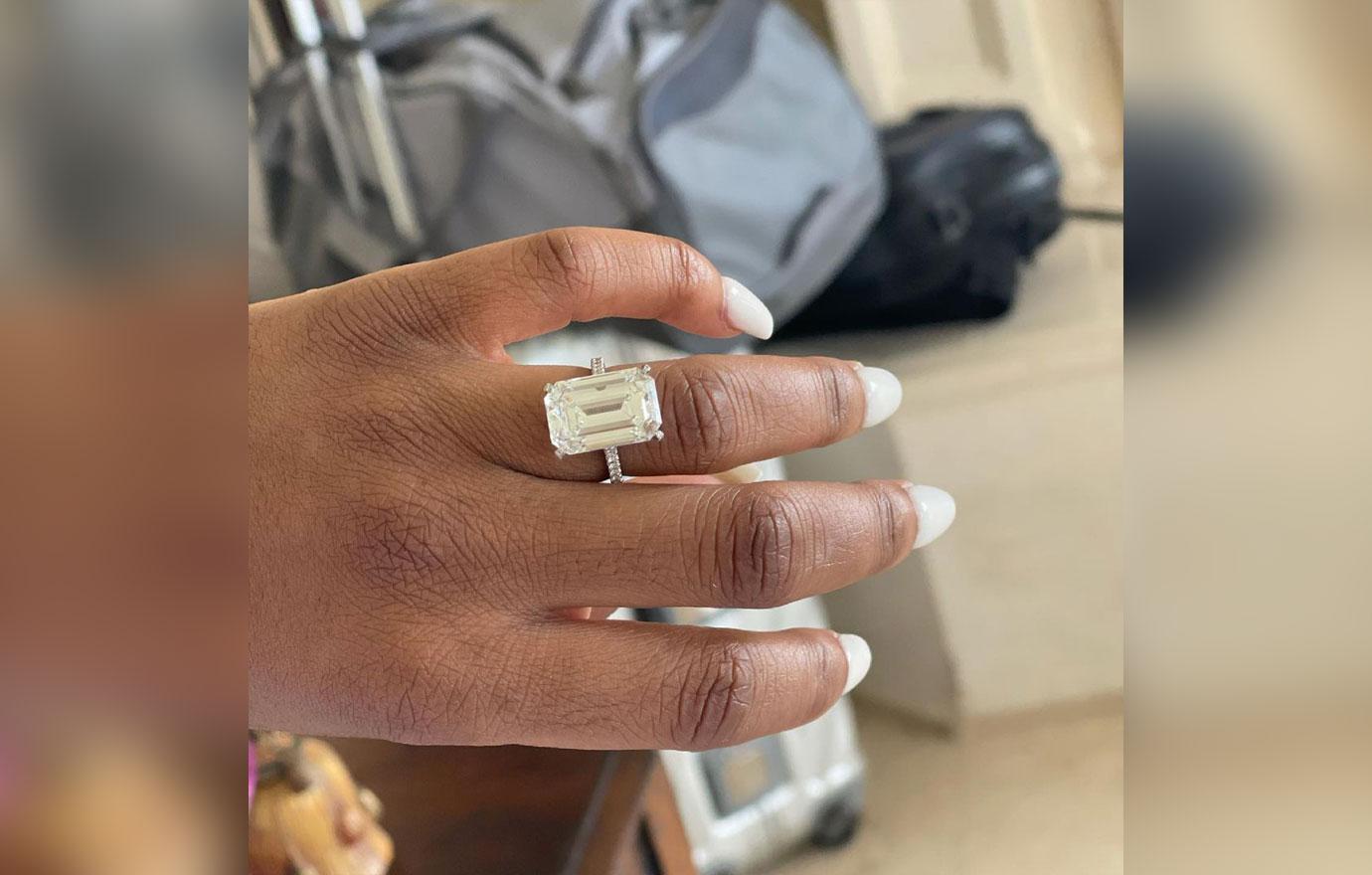 According to court documents obtained by Radar, Simon's divorce was only finalized on April 26. He reached a settlement with Falynn and they agreed to enforce the terms of their prenuptial agreement. The two had not been married that long and have only been together since June 14, 2019.
Article continues below advertisement
In the original petition, the businessman said said they had been living in a state of separation and that their marriage was "irretrievably broken."
Per their deal, Simon was awarded his two homes in Georgia, his separate bank accounts, and cars. Falynn walked away with her wedding ring, a 2017 Jeep, and a 2020 Bentley. They also agreed to split the $300,000 they made from selling a home.
Simon will not have to pay a dime in spousal support to his ex-wife. Further, she agreed to a non-disclosure agreement which prohibits her from speaking negatively about him in the press.
Falynn has yet to speak about Porsha's engagement.