'Real Housewives Of Atlanta' Star Porsha Williams Engaged To Simon Guobadia, Ex-Husband Of Her Former Friend Falynn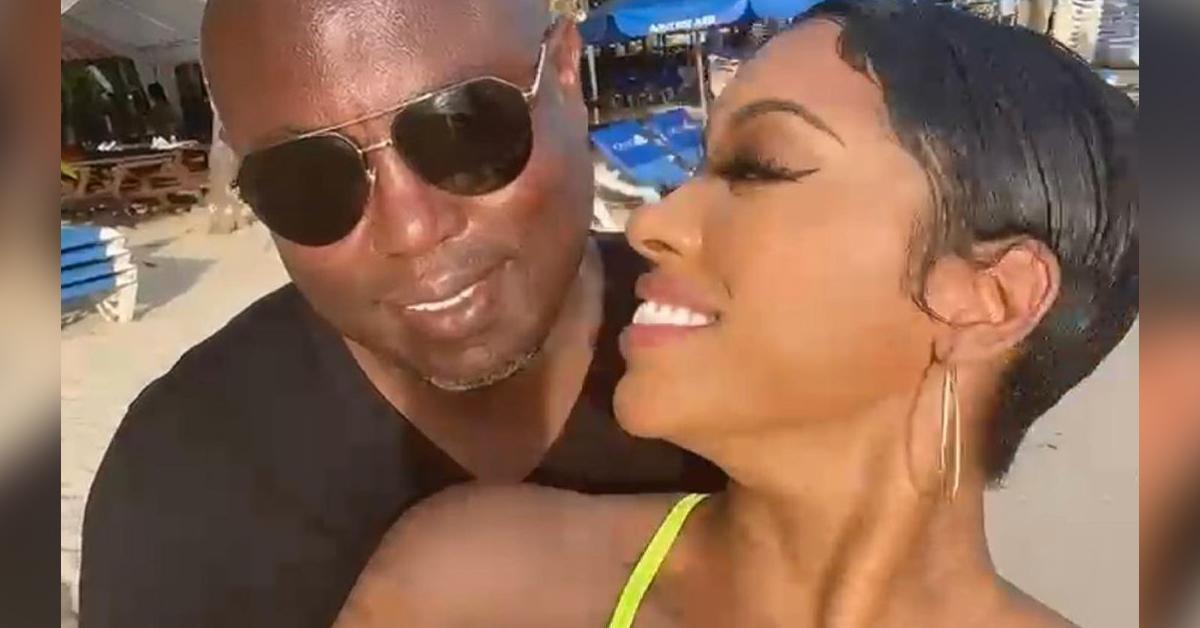 Porsha Williams is engaged to her former friend Falynn's ex-husband and she accepted the proposal only days after his divorce became final.
Williams' new man, Simon Guobadia, announced the exciting news on social media. He posted a series of photos from the engagement along with a glimpse at the massive rock he used when he popped the question.
Article continues below advertisement
Simon said, "I'd like to cease this opportunity to thank every well-wisher of Porsha and I, whether via phone, text or DM. You affirm my believe that finding love is possible for everyone who genuinely seeks one. Getting married again was never a question in my mind, but when."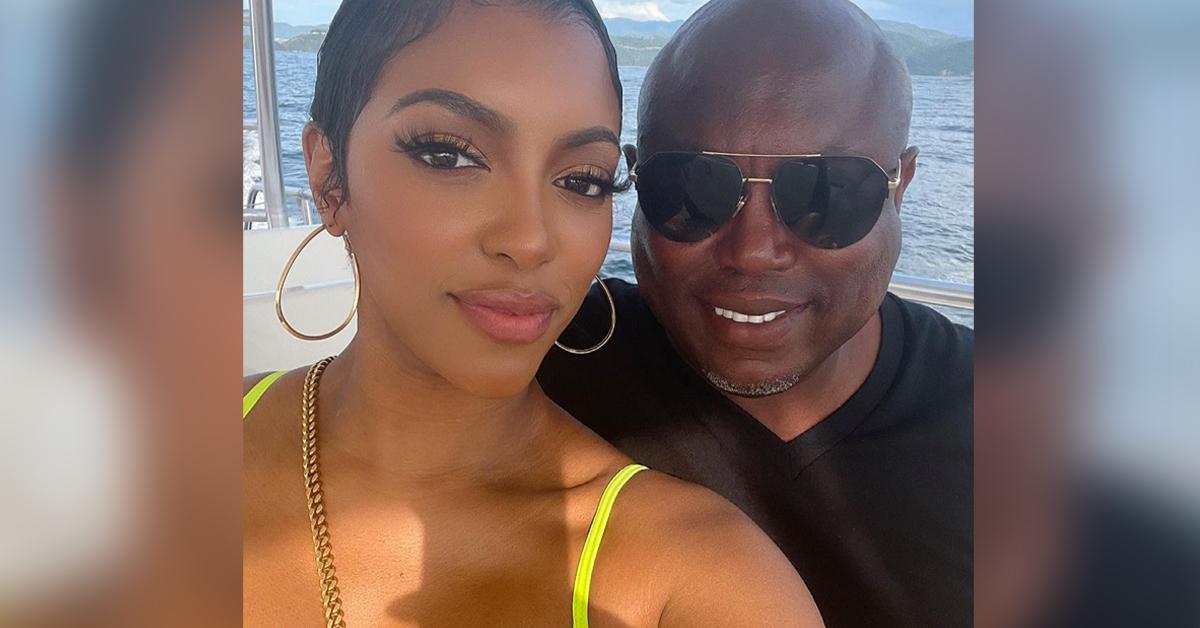 Article continues below advertisement
He said he was surprised by his whirlwind romance with Williams. Simon said he "did not expect to be blessed with a mate so soon" after his divorce.
Simon dropped the bombshell when he wrote, " I asked her to marry me because we checked ALL of each other's boxes, and then some. We have done the individual work to sustain a healthy relationship, and I stand next to her, proud that we found each other."
"What we have is what we wish every single one of you out there - happiness. So when I asked...she said yes. That is ALL that mattered. Thank you again for your love and support. Truly appreciated," he ended.
Article continues below advertisement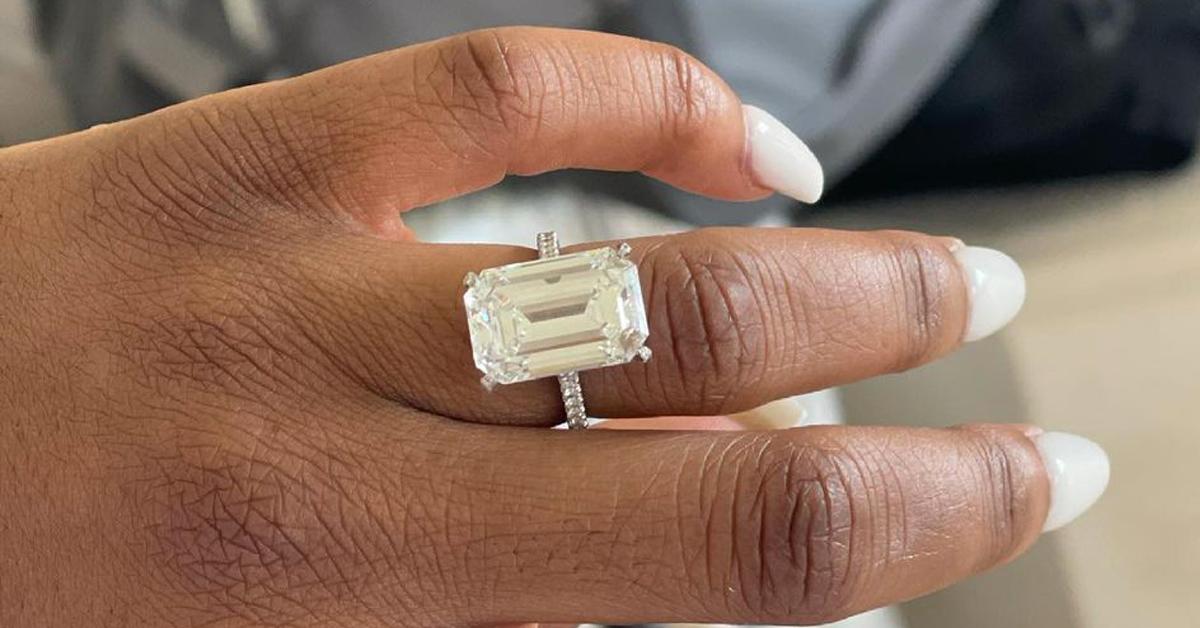 The Real Housewives of Atlanta star is seen showing off her diamond ring in one snap. In another, the new couple, who only started dating a month ago, are smiling from ear to ear while cutting a cake together.
Article continues below advertisement
As RadarOnline.com first reported, earlier today, Williams confirmed her relationship with Simon after causing a stir on Mother's Day. Fans were sent in a tizzy after she shared a photo of her holding her hand on Simon's stomach. Porsha's ex-fiancé Dennis McKinley stood right next to them. All of it confused people who didn't know the Bravo star was with Simon.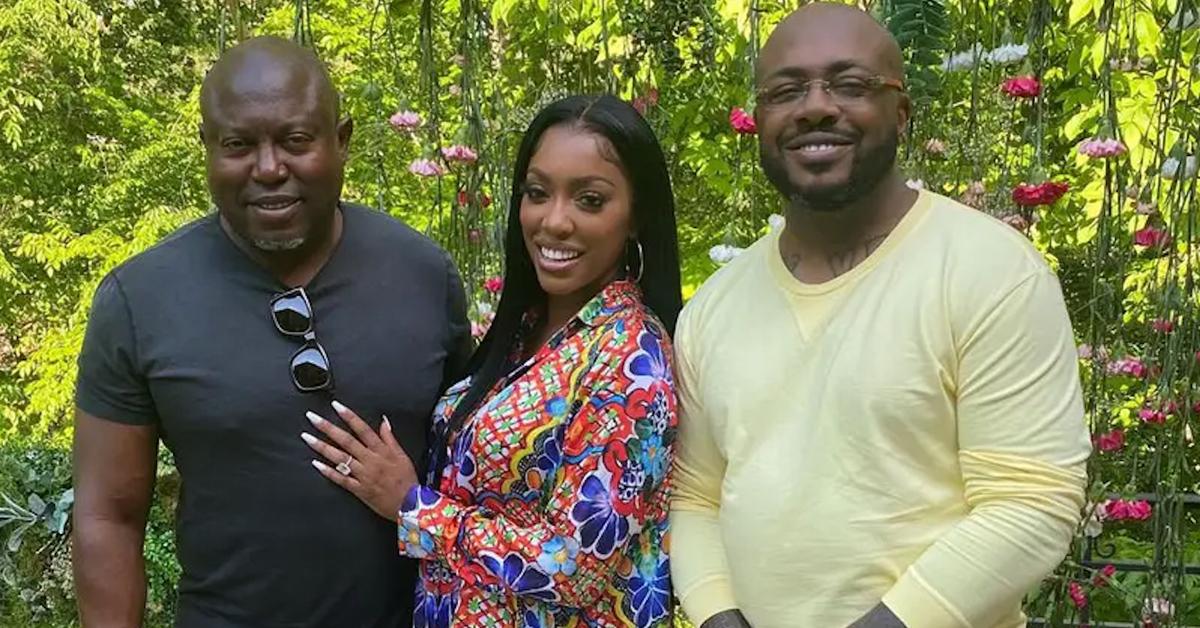 Article continues below advertisement
In Simon's divorce agreement, his ex Falynn agreed to not talk trash about him publicly. Falynn will not receive any spousal support or alimony. He is walking away with all of his cars and his separate properties.
They agreed to split $307,450, which was from the sale of a home they shared.
Falynn has yet to comment on Williams' relationship with her man. The RHOA star said she wasn't friends with Falynn. At the moment, fans are entirely buying that statement.