Roasted! Pete Davidson Drags Kanye West During Stand-Up Show, Addresses Beef & AIDS Rumor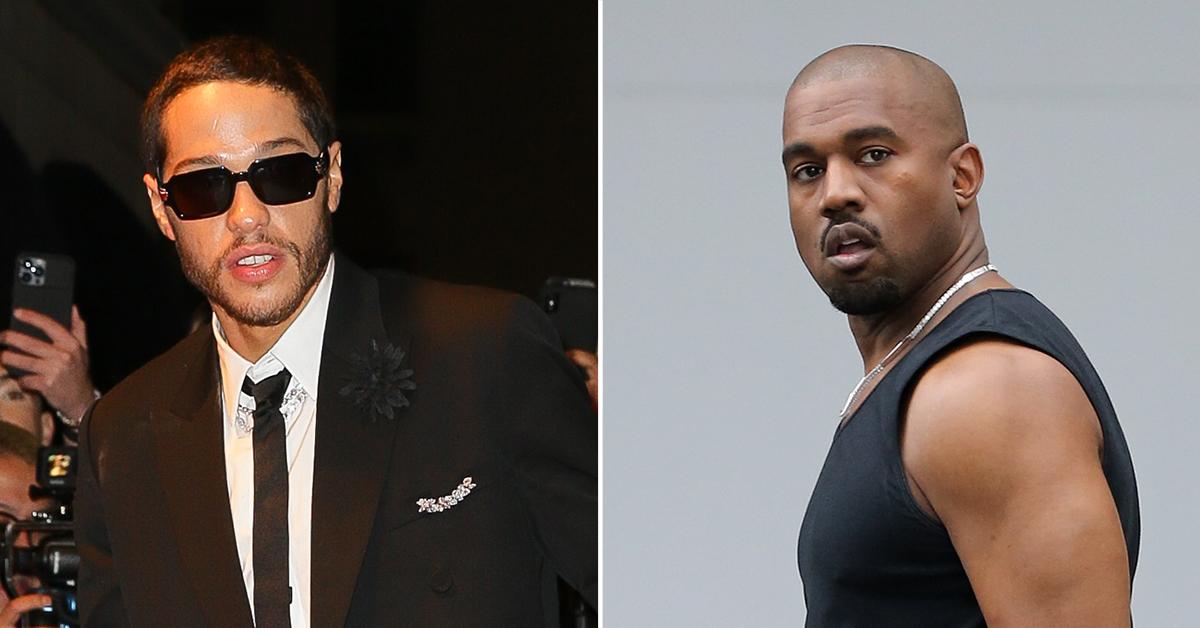 Article continues below advertisement
"I've had a really weird year," Davidson opened before joking about his feud with Ye. "I had an AIDS scare this year," the Saturday Night Live star stated."And you're like 'Pete wow what's going on in your life? Are you sharing needles? Are you doing heroin? Are you having tons of unprotected sex?' No, Kanye told me I have AIDS."
His bit seemingly confirmed the rumor that Ye was running around town telling everyone Davidson had AIDS.
"He's a genius so I was like, 'Oh f—k. I better call my doctor. The guy who made 'College Dropout' says I have AIDS," Davidson joked.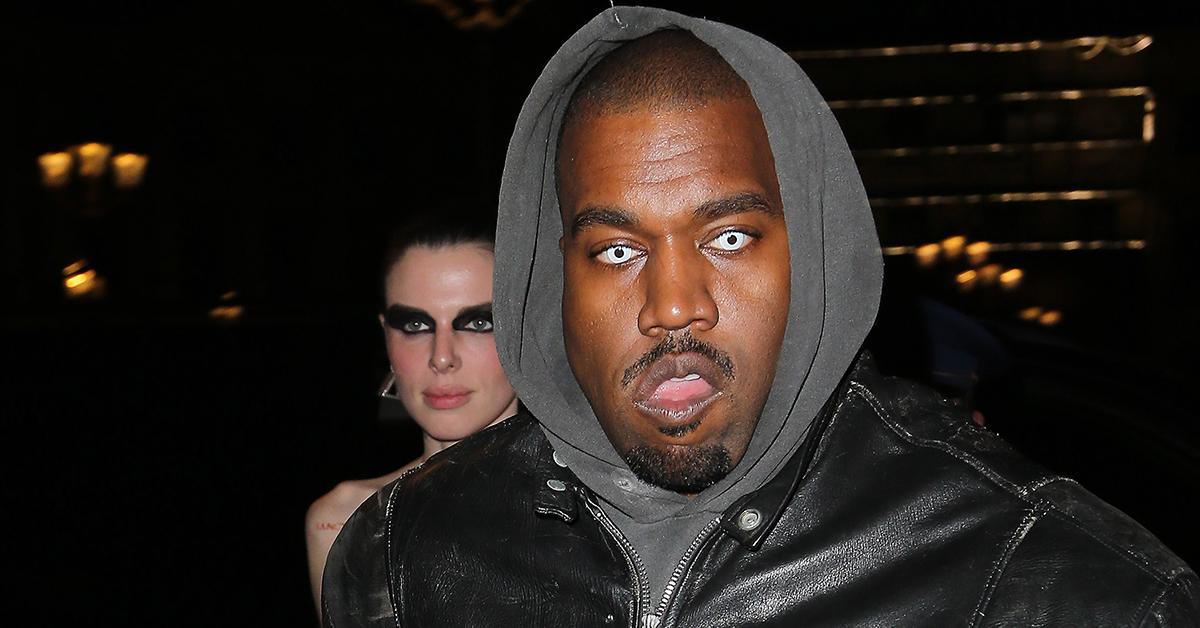 Article continues below advertisement
Kim's boyfriend referred to Kanye as Mrs. Doubtfire, dragging the hip-hop artist over his failed attempts at bringing his family back together.
"Does anybody else secretly hope that Kanye pulls a Mrs. Doubtfire? I come home one day and they're like, 'This is the new housekeeper' and he's like, 'What's up fam?!'" he said at the Fonda Theater on April 29.
Article continues below advertisement
The comedian also addressed the fact that no one could help him when Ye was continuously firing shots at him on social media.
"It's a really weird thing to go through, because people try to give you advice but even friends that are older than you are like, 'I don't know. It looks pretty bad bro. Good luck. Sorry. Here if you need.' But like no advice," Davidson told the audience.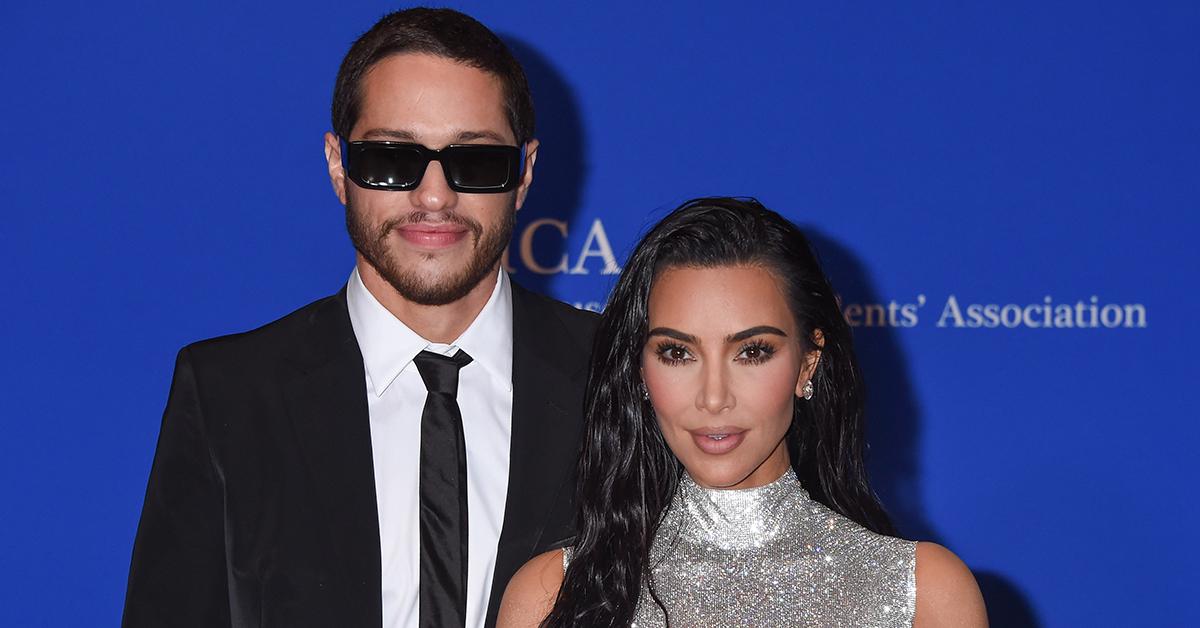 Article continues below advertisement
He even talked about how their beef divided Hollywood, making a reference to his good friend Jack Harlow jumping on Kanye's album.
"Kanye put him on his new album even though I've been friends with him for like two, three years, he did it anyway and people come up to me like, 'How does that make you feel? Does that bother you? Does it get under your skin?' and I'm like, 'No, he's a rapper. That's his field That's what they do.' That doesn't hurt my feelings. It would hurt my feelings if I saw like Bill Burr at Sunday Service," Davidson joked.
This is the first time that Davidson has publicly addressed their feud. Kanye ruthlessly dragged the SNL star on social media. In return, Davidson had a friend leak a photo and message that he sent to Ye.
The picture was Davidson shirtless in bed with a message that read, "I'm in bed with your wife."
Article continues below advertisement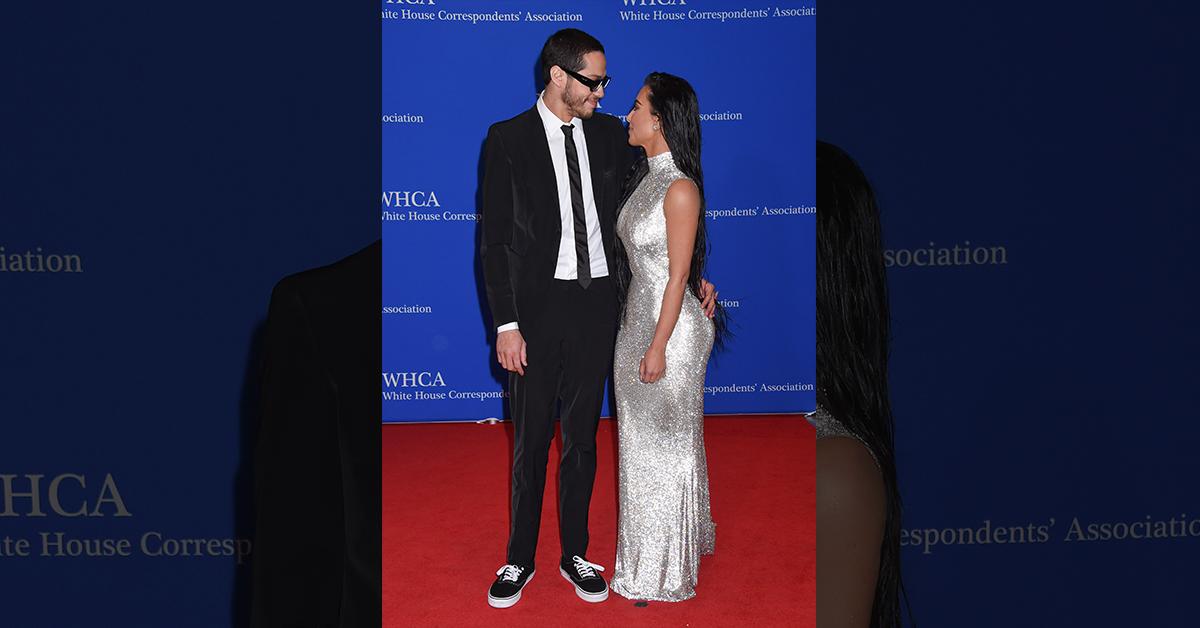 Ye's been quiet since being temporarily suspended from Instagram. Davidson got the last laugh, making his first red carpet appearance with Kim last week.
The two have been dating since her SNL appearance in October.