Angelina Jolie's Son Pax, 17, MIA From Mom's 'Eternals' Movie Premieres Despite Siblings' Attendance, As Custody War With Brad Pitt Rages On
One of Angelia Jolie's kids has been MIA from her recent movie premieres, despite the fact that the actress has continuously brought all five of her other children as her dates.
The star of The Eternals stepped out for the Marvel film's debut at BFI IMAX Waterloo in London on Wednesday, wearing a black blazer, flowing skirt and white shirt. The mother of six looked strikingly perfect – as always – as she paired her stunning ensemble with her greatest accessories: her babies!
Article continues below advertisement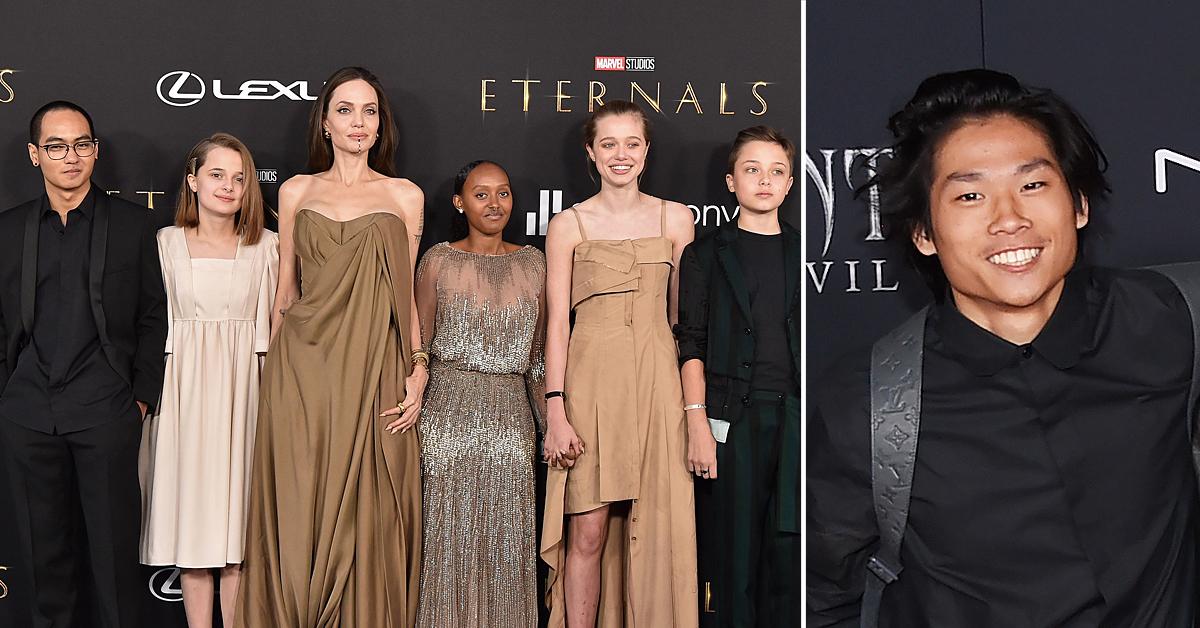 The 46-year-old actress was joined by 20-year-old Maddox Jolie-Pitt, 16-year-old Zahara Jolie-Pitt, 15-year-old Shiloh Jolie-Pitt, and 13-year-old twins Vivienne and Knox Jolie-Pitt.
Her second-oldest child, 17-year-old Pax Jolie-Pitt, was noticeably absent.
Pax also did not walk the red carpet with his mom and siblings at the movie's Rome Film Festival premiere (after which her atrocious hair extensions went viral) or Hollywood premiere, either.
Even Maddox, who's not legally obligated to be in the care of either of his parents, showed up.
Article continues below advertisement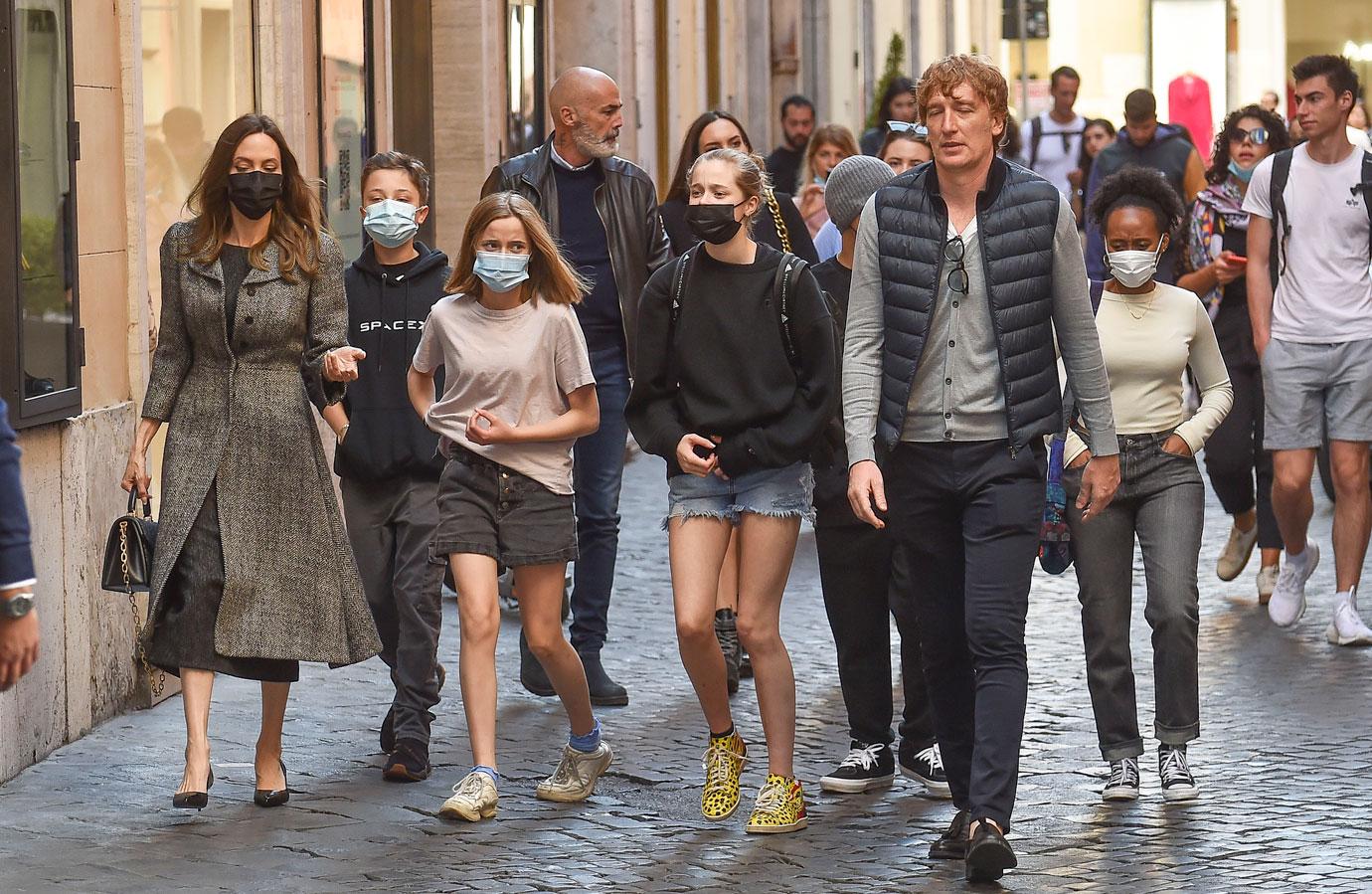 As RadarOnline.com has previously reported, tensions are at an all-time high between Angelina and the children's' father, Brad Pitt.
Earlier this month, Jolie sold her shares of the former couple's $164 million Château Miraval winery in France to luxury spirit and wine company Tenute del Mondo, weeks after Pitt claimed she was trying to cheat him out of the deal.
They were equal shareholders of the vineyard, and Pitt alleged that she was trying to bypass his right of first refusal. So, he sued her.
Not only is the chateau the exes' one-time business venture together, but it's also where they tied the knot back in 2014 after a decade of dating. They divorced shortly after and have been in legal battles over money, assets and their kids ever since.
Article continues below advertisement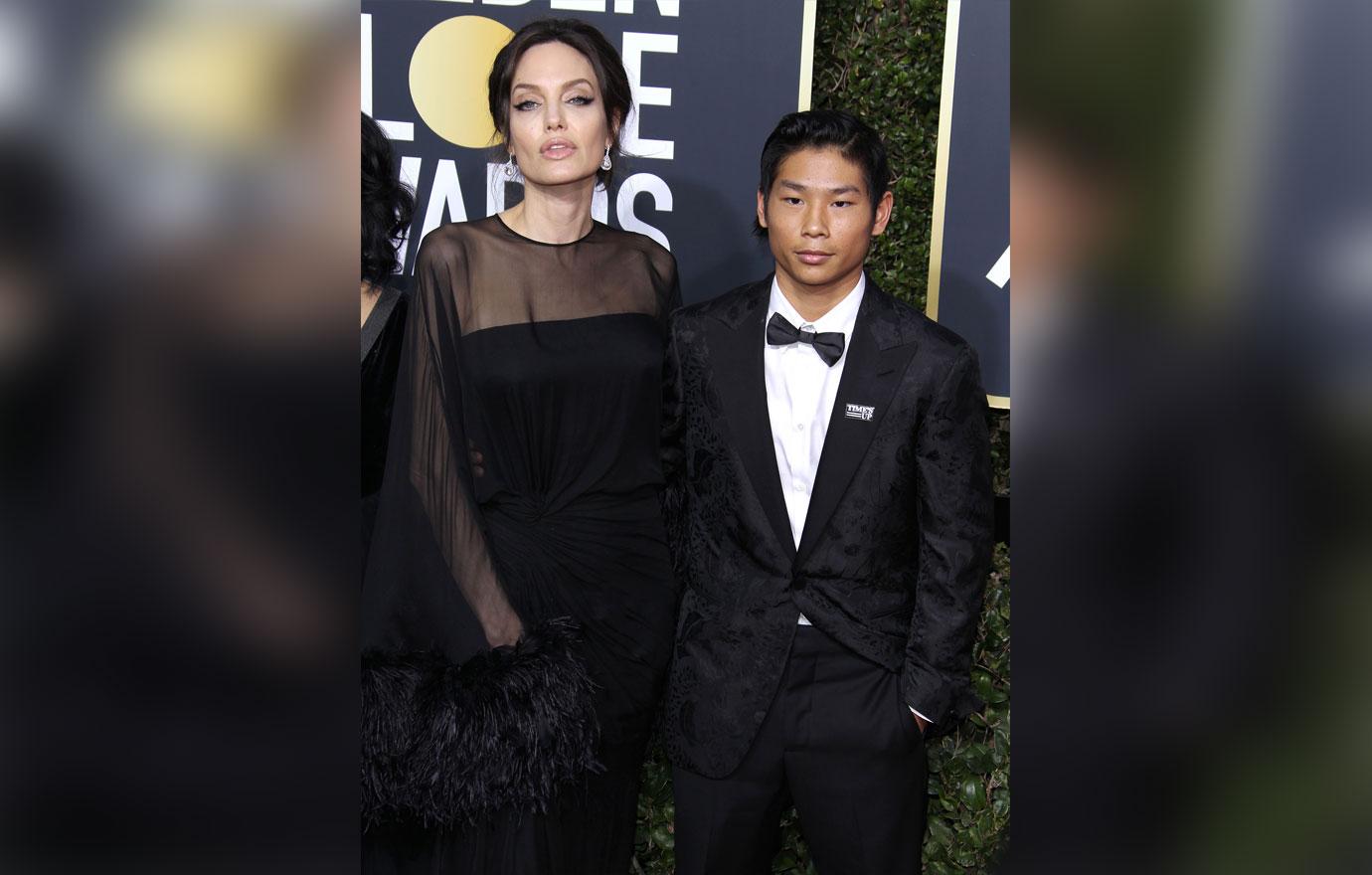 Angelina had previously asked the judge in their winery case to lift a restraining order on the transfer of the property's assets so she could offload her shares to a potential buyer.
According to Jolie, she did offer to sell her portion of the property and company to Pitt, who has been silent on the matter since his ex emerged victorious.
But it hasn't all been legal wins for Angelina. Earlier this year, a judge ruled that she and Brad would share joint custody of their five minor children.
Two months later, however, an appeals court disqualified the private judge, finding that he failed to disclose his business relationships with the actor's attorneys.
Article continues below advertisement
Pitt's camp argued that the judge's "technical procedural" error should not overshadow his ruling and that Jolie was simply looking for any possible reason to get the judge tossed from the case.
Then, just last month, the actress said in an uncharacteristic interview that she feared for the safety of her family during her marriage to Brad, who she has previously accused of abusing Maddox.
Despite all the behind-the-scenes drama, Angie appeared to be in good spirits on Wednesday, where she was seen laughing and joking with five of her six kids as they all posed for photos.