FBI Reportedly Seized Matt Gaetz's iPhone As Politician's Ex-'Wingman' Spills About Alleged Drug-Fueled Sex Parties With Escorts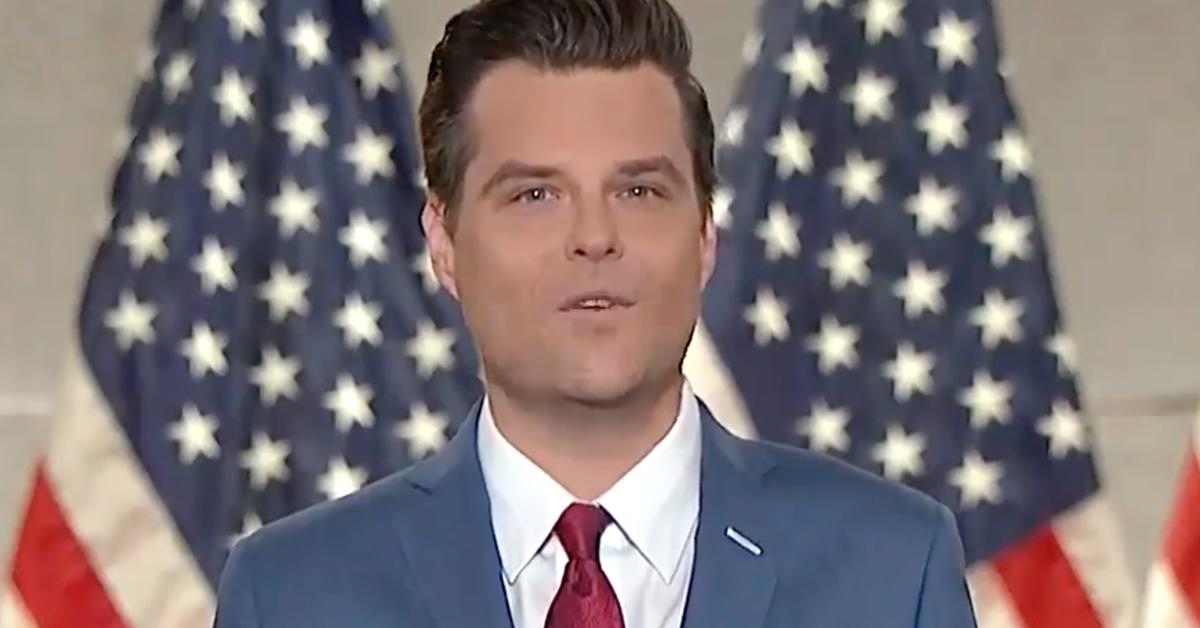 Federal agents reportedly seized Matt Gaetz's iPhone as part of the investigation into whether he violated sex trafficking laws.
According to Politico. Last winter, federal agents obtained a search warrant for the seizure of the Florida politician's cellular device. They also seized the iPhone of his former girlfriend.
The agents reportedly believed the phones had information key to their wide-reaching probe. At the moment, the Department of Justice is investigating Gaetz on claims he slept with a 17-year-old and he paid for an escort to travel across state lines for the purpose of sex.
Article continues below advertisement
The whole thing started when federal agents started looking into Gaetz's "wingman" Joel Greenberg. In June, prosecutors charged Greenberg, a one-time local official in Florida, with sex trafficking involving a minor and identity theft. He is facing decades in prison if convicted.
The prison sentence most likely influenced him to decide to work with prosecutors. According to reports, Greenberg has turned on his former friend and is turning over evidence to help build their case against Gaetz.
Allegedly, prosecutors have spoken to witnesses present at drug parties attended by Gaetz. A source told The New York Times the politician liked to take ecstasy while hanging out in hotels with women he found on sugar daddy websites.
Investigators are reportedly extremely interested in a 2018 trip Gaetz took to the Bahamas. He was accompanied by state legislator Halsey Beshears and weed entrepreneur Jason Pirozzolo. A bunch of young women flew out on a private jet to party with the men.
According to reports, the 17-year-old who Gaetz allegedly had sex with was present for the Bahamas trip. At the time of the getaway, the unidentified women had already turned 18. During their friendship, Gaetz and Greenberg allegedly liked to share "girlfriends"
Sheriff Suing R. Kelly For Sleeping With His Wife Wants To Depose Disgraced Singer From Prison
Article continues below advertisement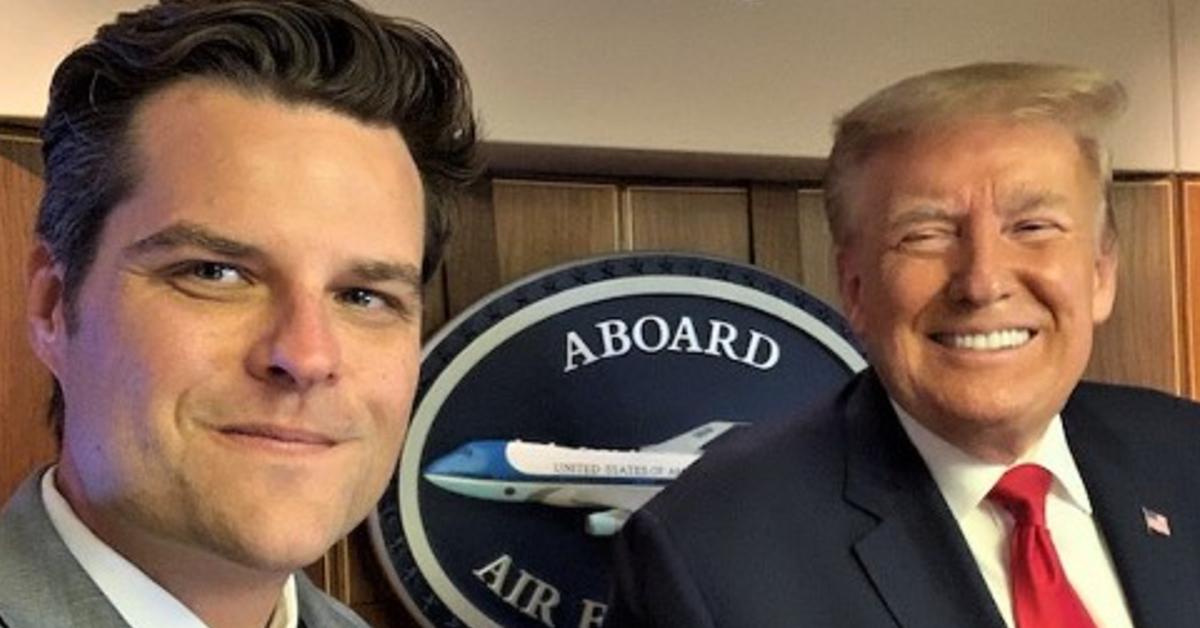 As RadarOnline.com previously reported, Gatez denies ever hiring an escort or violating any federal law. He claims to be the victim of a massive extortion plot. His spokesperson accused Greenberg of trying to drag other people down with his alleged crimes.
In the weeks since the scandal broke, Gaetz has appeared on Tucker Carlson to try to control the narrative being presented. He also spoke at a republican women's event at Trump's golf course in Florida. The group stuck by Gaetz despite the allegations against him.
Gaetz has yet to be charged with any crimes.