Matt Gaetz Reportedly Snorted Cocaine With Escort During Hotel Romp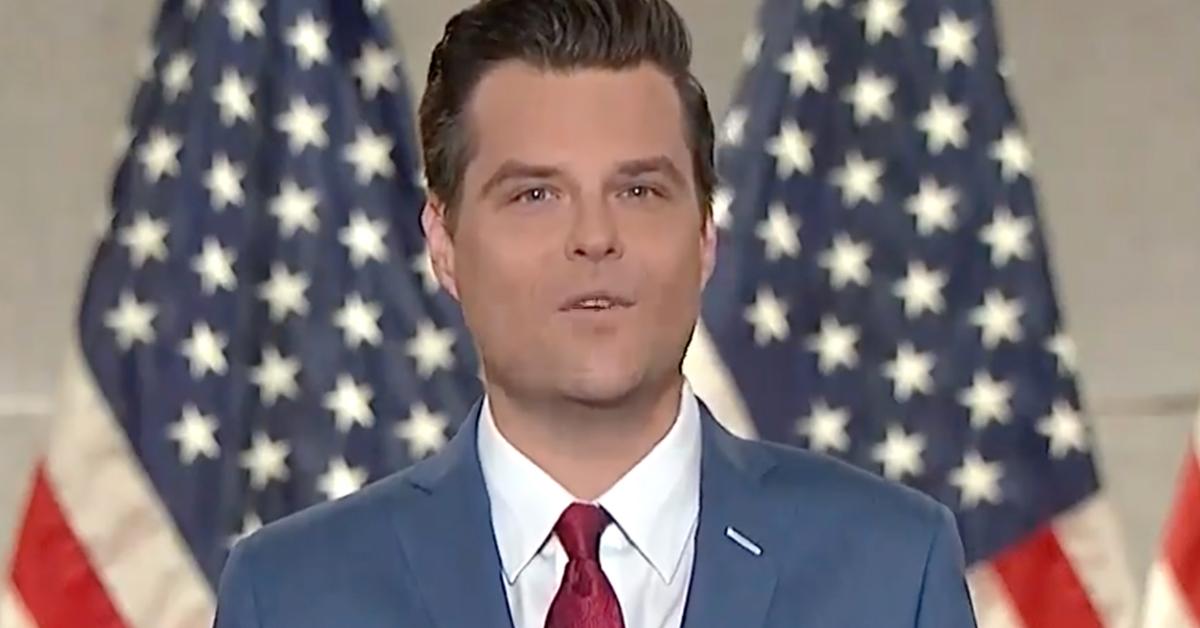 Matt Gaetz was reportedly caught snorting cocaine with a call girl hours after speaking at a 2019 Trump event.
Earlier today, Gaetz's former best friend, Joel Greenberg, pleaded guilty to sex trafficking after reaching a plea deal with prosecutors. Per his agreement, Greenberg said he would cooperate with all requests from federal agents and will turn over information.
He also agreed to testify against anyone they bring charges against in the future.
Article continues below advertisement
That's a bit of a problem for Gaetz. His ex-friend says he will identify 15 different woman that the Florida politician paid to have sex with over the course of several months.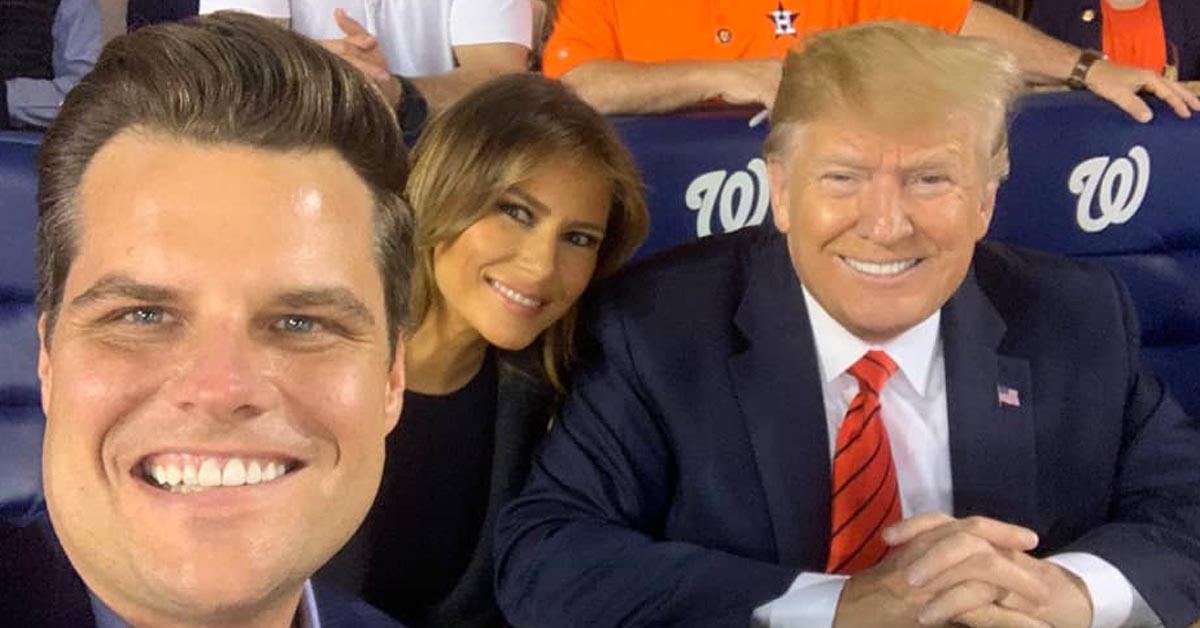 Article continues below advertisement
One woman Greenberg is set to name is the social media influencer named Megan. Daily Beast spoke to two witnesses who claim to have seen Gaetz snorting lines with Megan on October 26, 2019.
Gaetz was the guest speaker at the "Trump Defender Gala." The event took place at the Westgate Lake Resort in Orlando, Florida.
Article continues below advertisement
The witnesses saw the escort prepare the lines of cocaine on the bathroom counter. Gaetz reportedly walked over to the escort. He took a rolled up dollar bill and used it to snort the drug.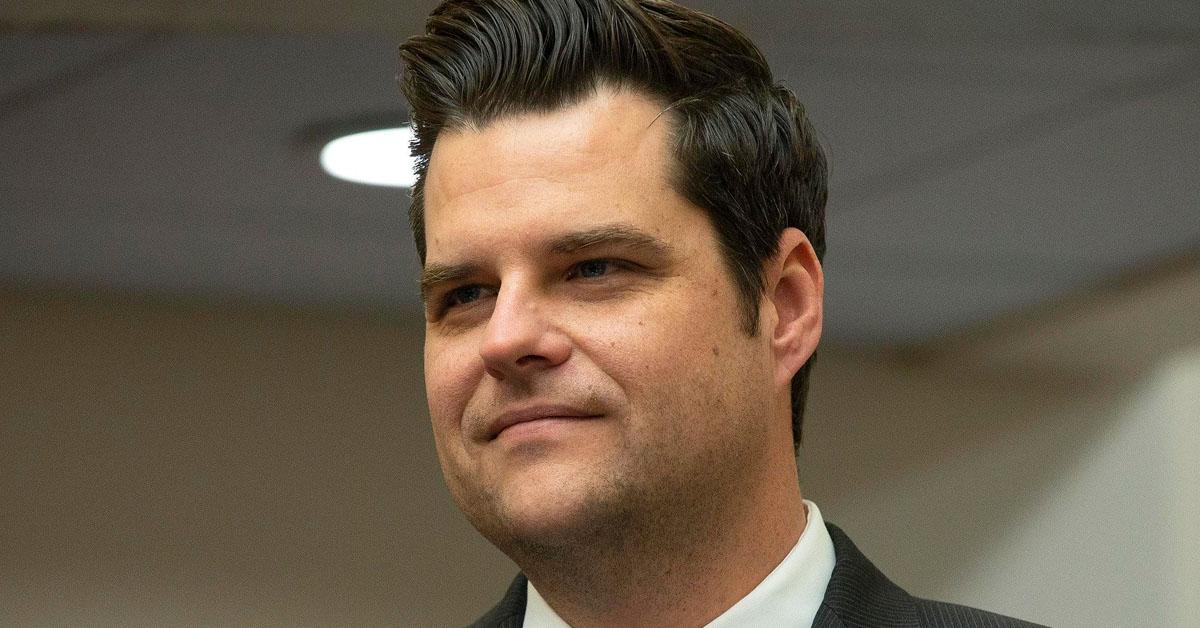 Article continues below advertisement
Sources told the outlet, Gaetz and the girl had a ongoing relationship that involved him paying her for sex. An insider said, "She was just one of his many pieces of arm candy he had."
Gaetz has denied the allegations. His spokesperson said Gaetz has never paid for sex and was happily engaged to his fiancée.
Article continues below advertisement
Gaetz and Greenberg were super close friends who liked to party together. Sources claim the two liked to find women off sugar daddy websites. They found invite them over to seedy hotel rooms for sex romps. The men allegedly liked to share the same women.
The politician doesn't seem concerned even if he should be. The Department of Justice is still investigating him over the claim he slept with a 17-year-old. They believe he paid for her to travel across state lines for the purpose of sex. No charges have been filed.