Mark Zuckerberg Seen Laughing It Up With Friends In Hawaii Amid Metaverse Sexual Assault Scandal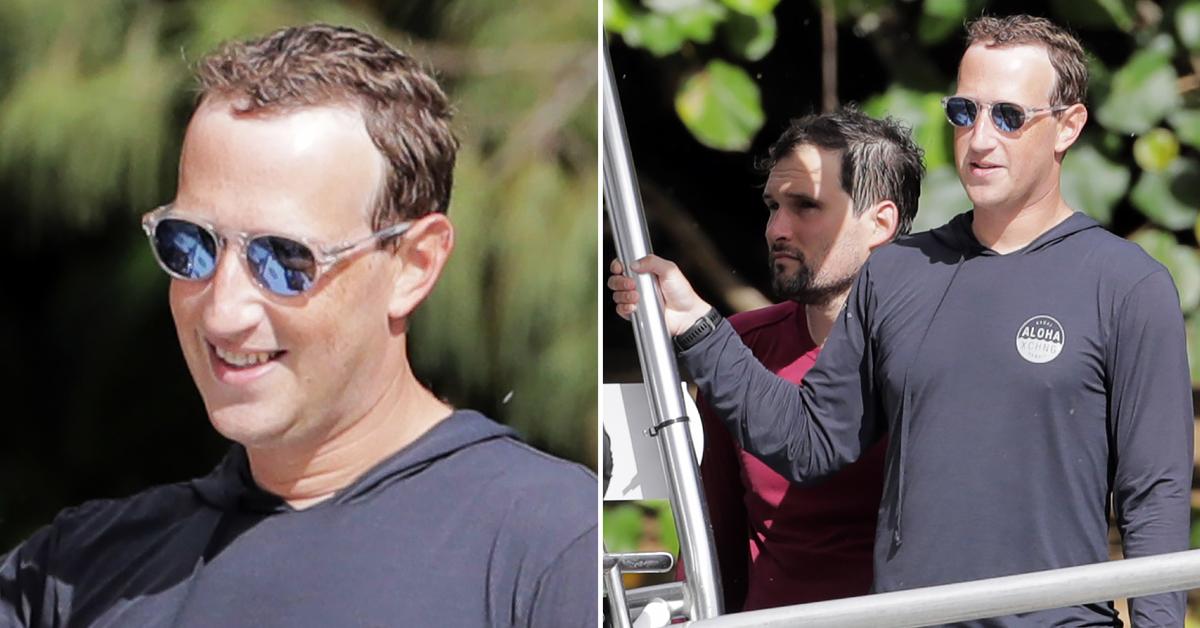 Mark Zuckerberg was seen living it up in Hawaii with a group of close friends despite his new Metaverse already catching heat over an alleged sexual assault against one of the early testers.
Over the weekend, paparazzi caught the 37-year-old Facebook founder aboard a yacht near where he owns a massive $100 million compound.
Article continues below advertisement
The tech mogul looked calm and carefree as he stood talking to a female friend. The billionaire was seen with two large men standing next to him who appeared to be his bodyguards undercover.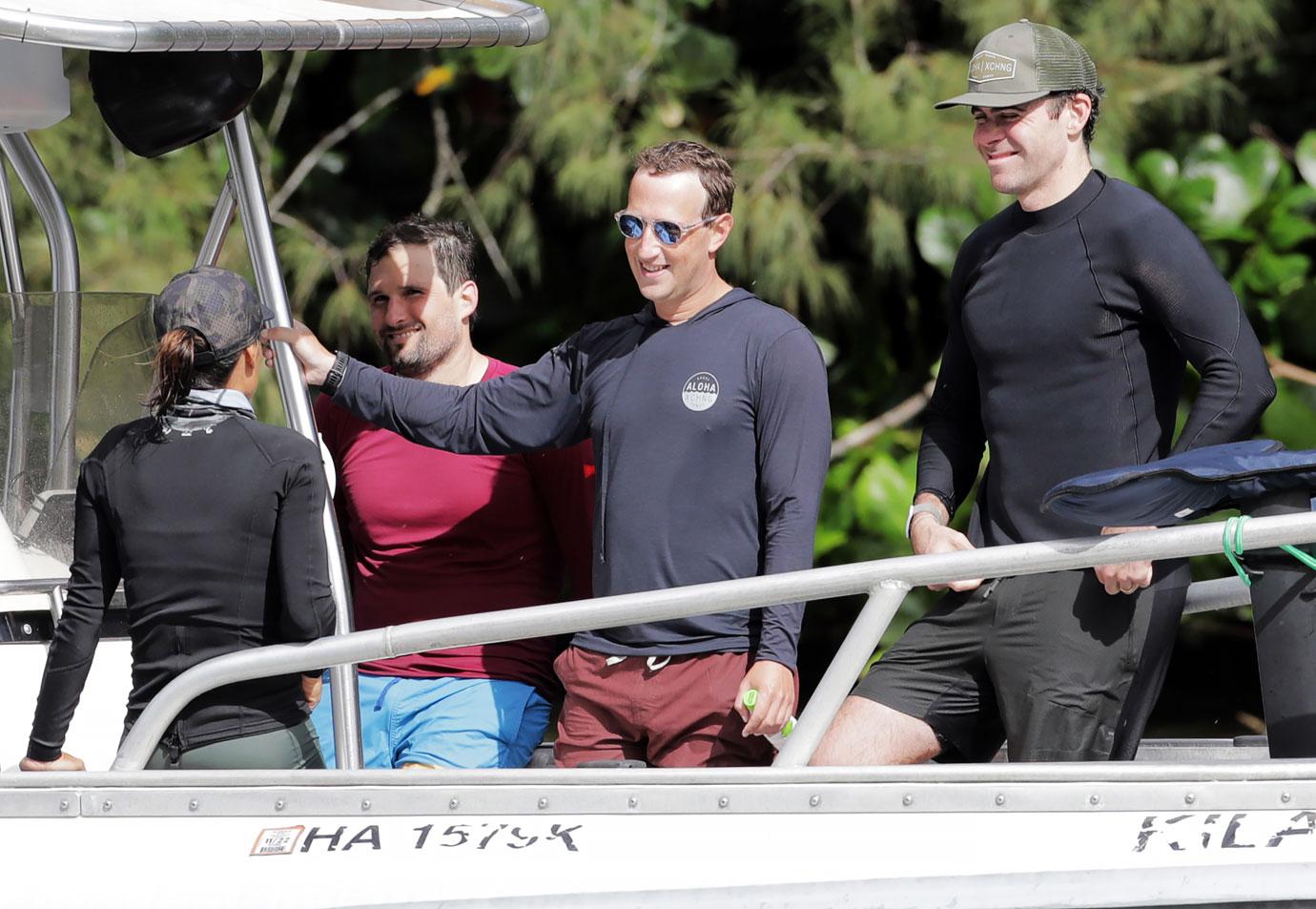 Article continues below advertisement
Zuckerberg rocked a long-sleeve blue shirt with a pair of maroon-colored shorts for the trip. He finished off his basic look with a pair of classic Ray Ban shades.
The notoriously private Zuckerberg was seen smiling as he joked around with his companions despite the scandal erupting over his new Metaverse.
Article continues below advertisement
Back in June, Zuckerberg announced Facebook would be rebranding as Meta and they would be launching the Metaverse. He explained it would use virtual reality technologies.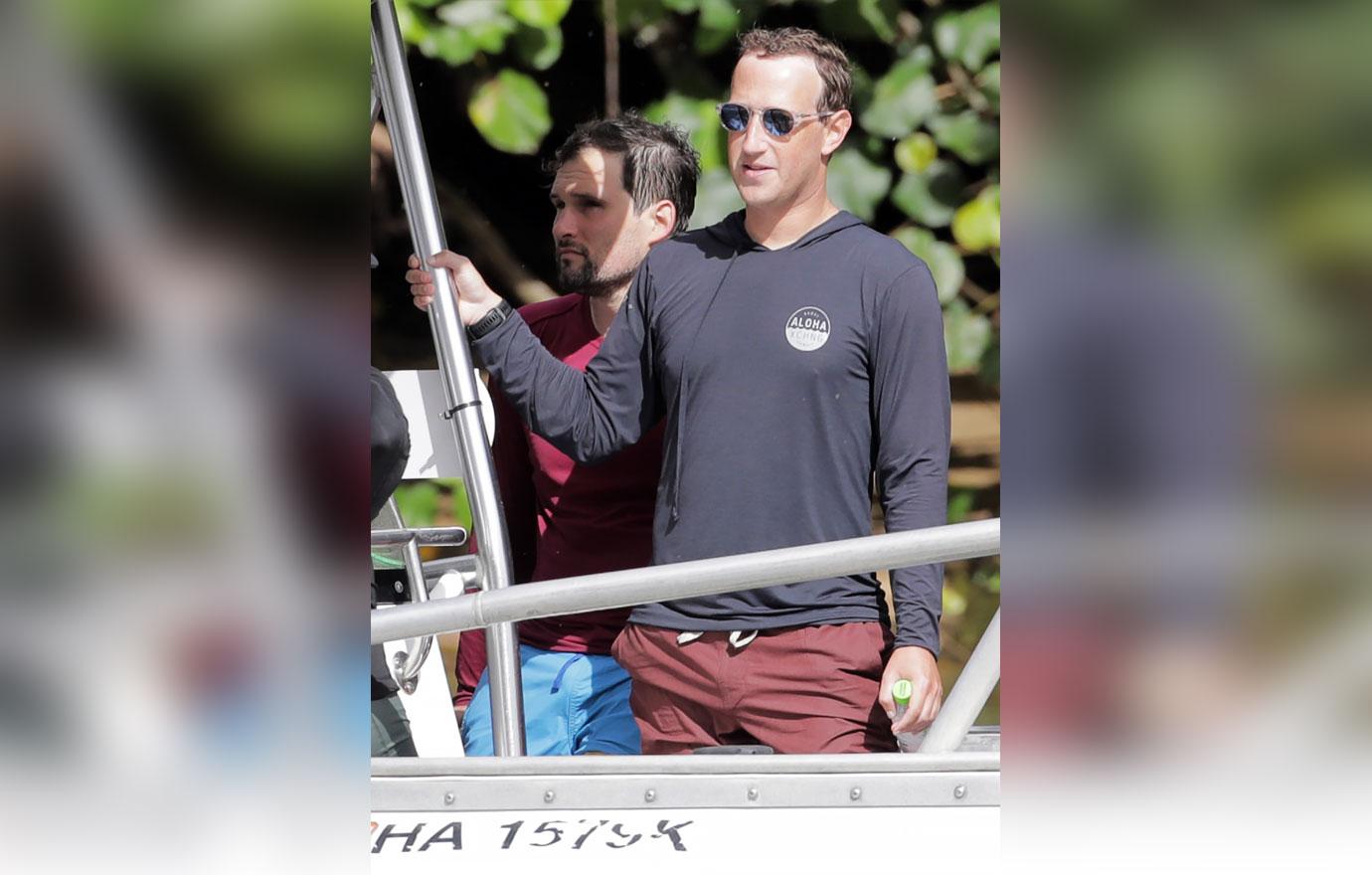 Article continues below advertisement
"We believe the metaverse will be the successor to the mobile internet, we'll be able to feel present – like we're right there with people no matter how far apart we actually are," he said.
The Metaverse is essentially a virtual reality program that allows you to control an avatar of yourself as you interact with others at work and in your personal life. Zuckerberg believes this will be how people communicate with each other in the near future.
Article continues below advertisement
However, the program is already experiencing issues despite not even being officially launched. As RadarOnline.com previously reported, an early tester of the Metaverse claimed her avatar was sexually assaulted by another avatar.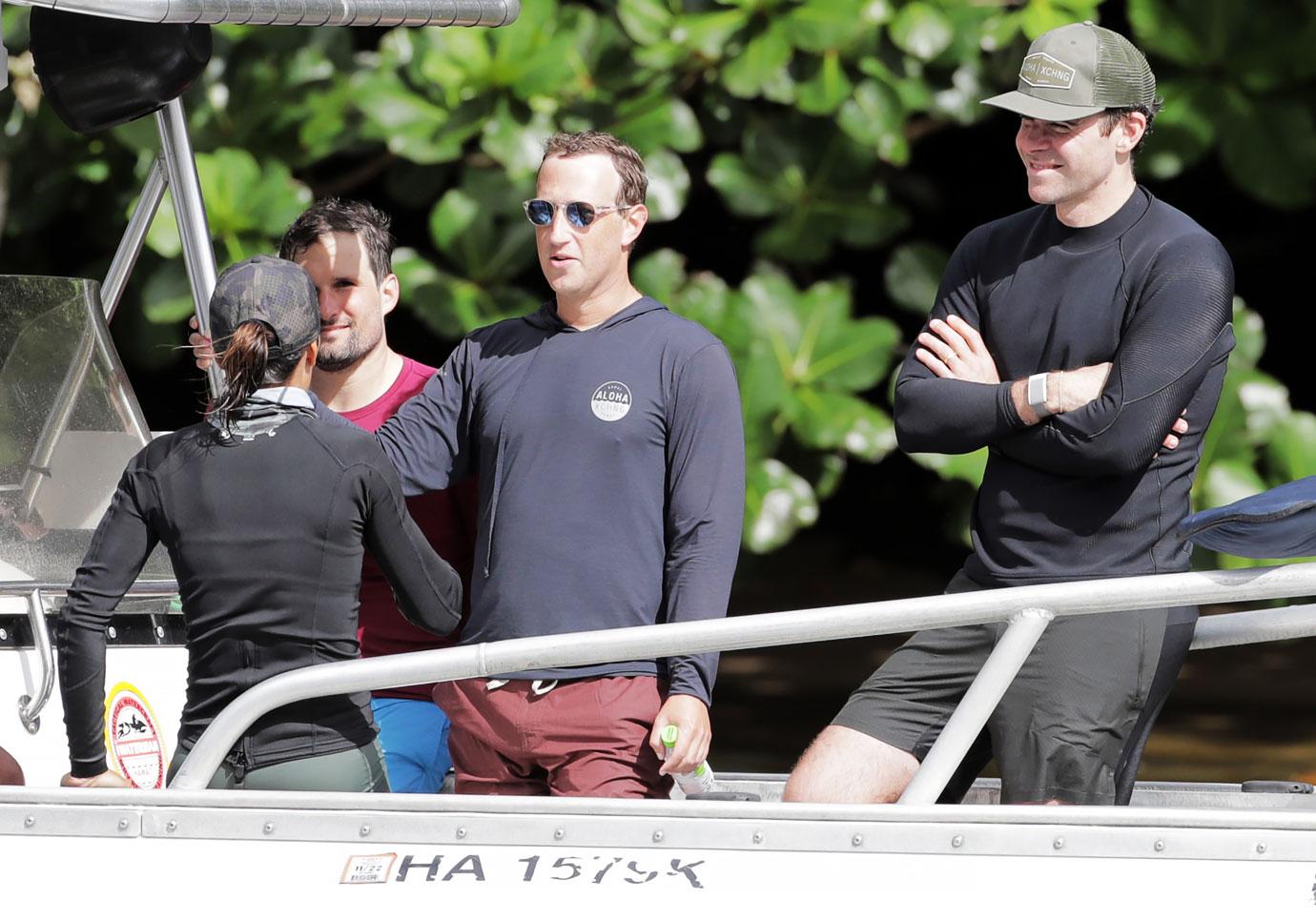 Article continues below advertisement
The alleged incident went down on November 26, 2021 on Horizon Worlds, a gaming app released by Meta on December 9, 2020. The app allows users in the US and Canada to meet and talk with each other.
The tester revealed the news on a Facebook community page. "Sexual harassment is no joke on the regular internet, but being in VR [virtual reality] adds another layer that makes the event more intense," she wrote. "Not only was I groped last night, but there were other people there who supported this behavior which made me feel isolated."
Article continues below advertisement
Zuckerberg has yet to personally comment on the accusation.