Mark Zuckerberg Whizzes Past Haters On Jet Ski In Hawaii After Major Meta Flop
Mark Zuckerberg doesn't care that no one is interested in his Facebook rebrand — he's too busy making waves in Hawaii.
Article continues below advertisement
The 37-year-old Chief Executive Officer of Meta — the company formerly known to the world as Facebook — is riding out the hate in Paradise after announcing the plans for a "Metaverse" that didn't resonate with, well, anyone.
Proving he doesn't mind the pushback as long as his pockets are lined, Zuckerberg took to the high seas for some much-needed testosterone release. Keeping his shirt on in the ocean, the mega-billionaire got wet and wild in a long-sleeved black shirt and matching shorts.
Sliding on a pair of Adidas slip-on shoes, Zuckerberg looked more ready to hit the streets than the ocean.
Article continues below advertisement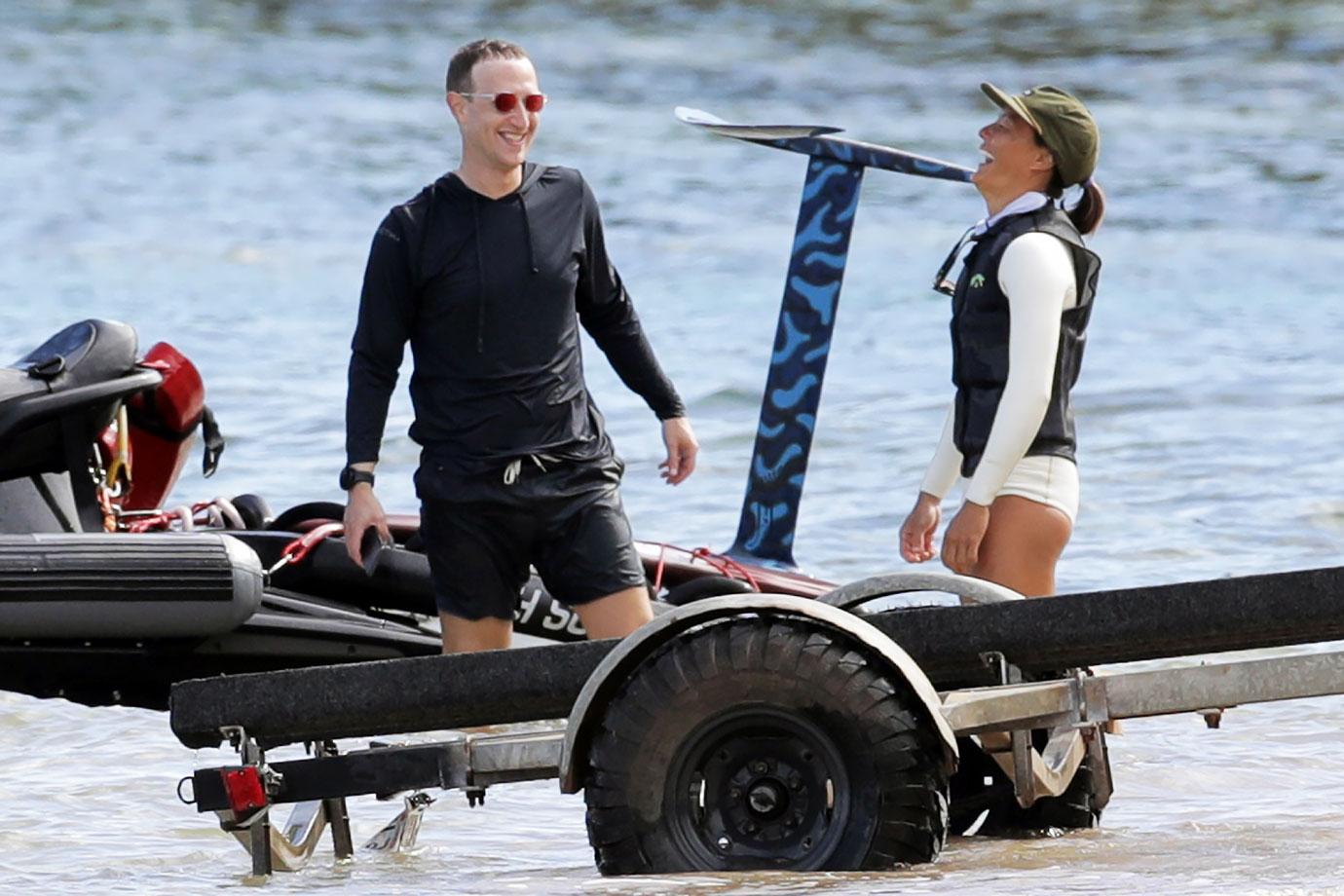 Making sure to put his safety first, the business mogul slipped into a life jacket just in case. In one photo, he's seen sitting shotgun on the jet ski.
Eyeing the nearby paparazzi, Zuckerberg didn't look thrilled to see the shutterbugs but didn't let them spoil his day on the beach.
Article continues below advertisement
After making it back on land, he was photographed laughing with an unidentified woman that did not appear to be his wife, Priscilla Chan. Appearing in great spirits, the friendly duo chuckled uncontrollably before he decided to go back out and really show his worth.
Zuckerberg was later spotted riding solo on a lift foal — basically, a hovering surfboard. Flying over the water, the former Facebook founder showed he's so rich that he doesn't have to get wet to ride in the ocean.
Article continues below advertisement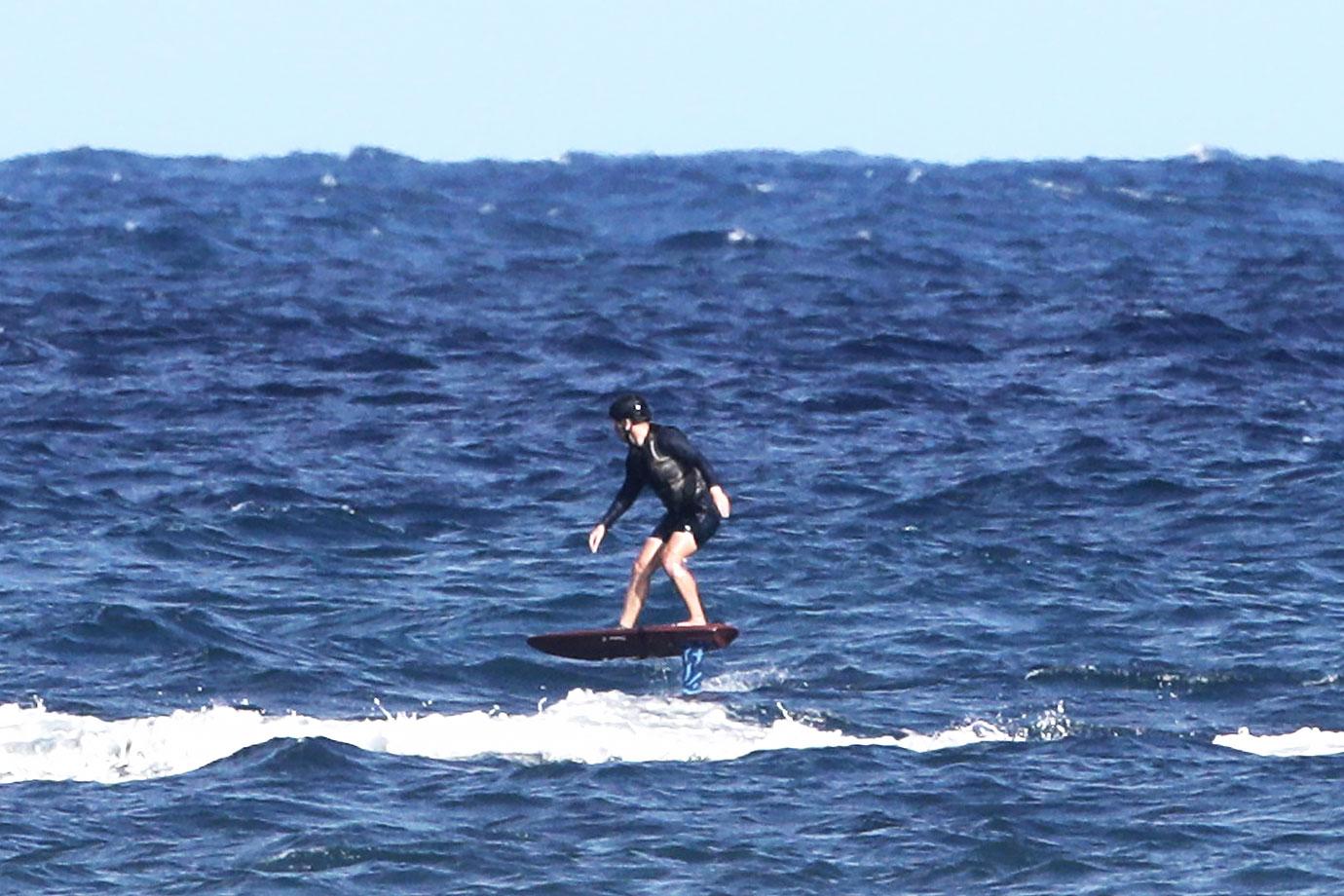 Interestingly enough, the man — whose net worth is estimated at a whopping $122 billion — just suffered his first major career flop with Meta.
Article continues below advertisement
During Facebook's Connect 2021 event, Zuckerberg announced Facebook would be no more. Revealing the new name will be Meta, he introduced the audience to a future "Metaverse" world and celebrated with an embarrassing cookie display.
With negative headlines like "Plenty of Pitfalls Await Zuckerberg's 'Metaverse' Plan," "Why Facebook's Metaverse Is Dead On Arrival," and "Mark Zuckerberg's Metaverse May Be Coming to a Crumbling Strip Mall Near You," it appears that no one is buying what he's selling.