Arnold Schwarzenegger's Estranged Wife Maria Shriver Joins Katherine & Chris Pratt & For Lunch, 'Terminator' Actor Nowhere In Sight As Divorce Settlement Heats Up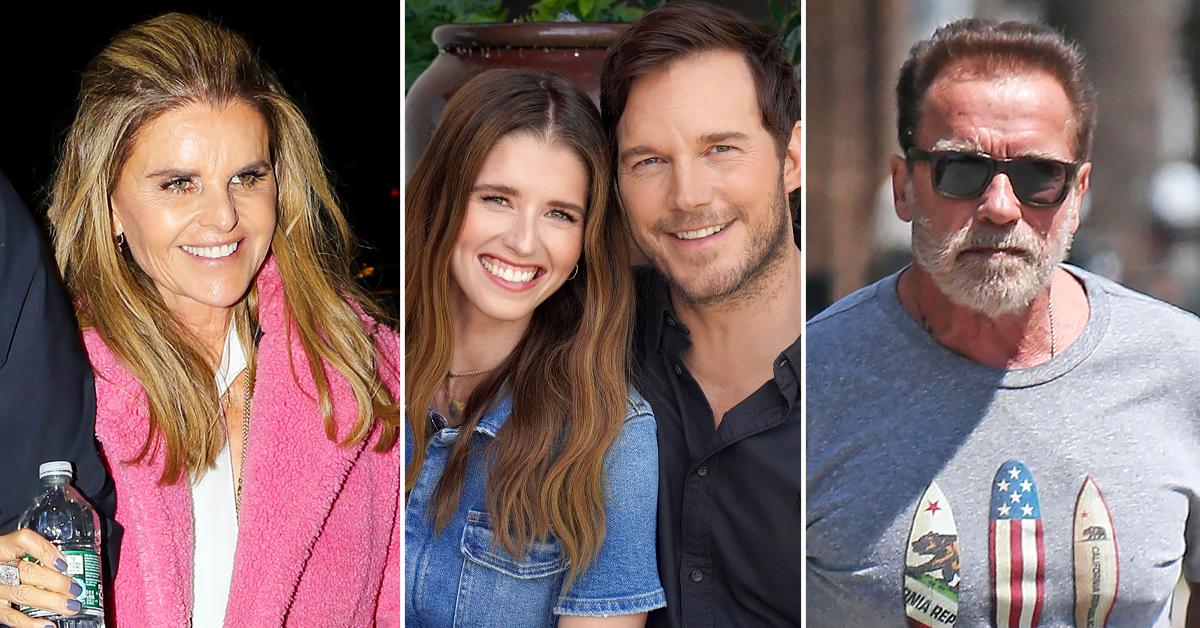 Arnold Schwarzenegger was noticeably absent from a family outing that included two of his daughters, a son-in-law, a granddaughter and his estranged wife.
Maria Shriver, 66, beamed as she joined Katherine Schwarzenegger, 31, Chris Pratt, 42, their 1-year-old daughter, Lyla, Pratt's 9-year-old son from his marriage to Anna Faris, Jack, and her other daughter, Christina, 30, for lunch in Los Angeles, California, on Saturday afternoon.
Article continues below advertisement
Photographed exiting the restaurant in cheery moods, the Jurassic World star placed one hand on his boy's shoulder, while his wife carried their baby girl.
Maria looked particularly radiant as she fully embraced grandma mode.
Sporting a navy-blue ensemble, the seven-time New York Times bestselling author looked comfortably chic in a long-sleeve cotton top and cozy-looking drawstring pants. While she had on numerous gold-chain necklaces around her neck, she kept her shoe choice more low-key, opting for navy-and-white sneakers.
Her hair was down and straight, and she had minimal makeup on her gorgeous face. The mother of four did not seem too bothered by her ex's absence, and she likely wasn't given that their divorce settlement talks are heating up.
Arnold, meanwhile, was recently seen looking quite tense on a bike ride through Santa Monica.
Article continues below advertisement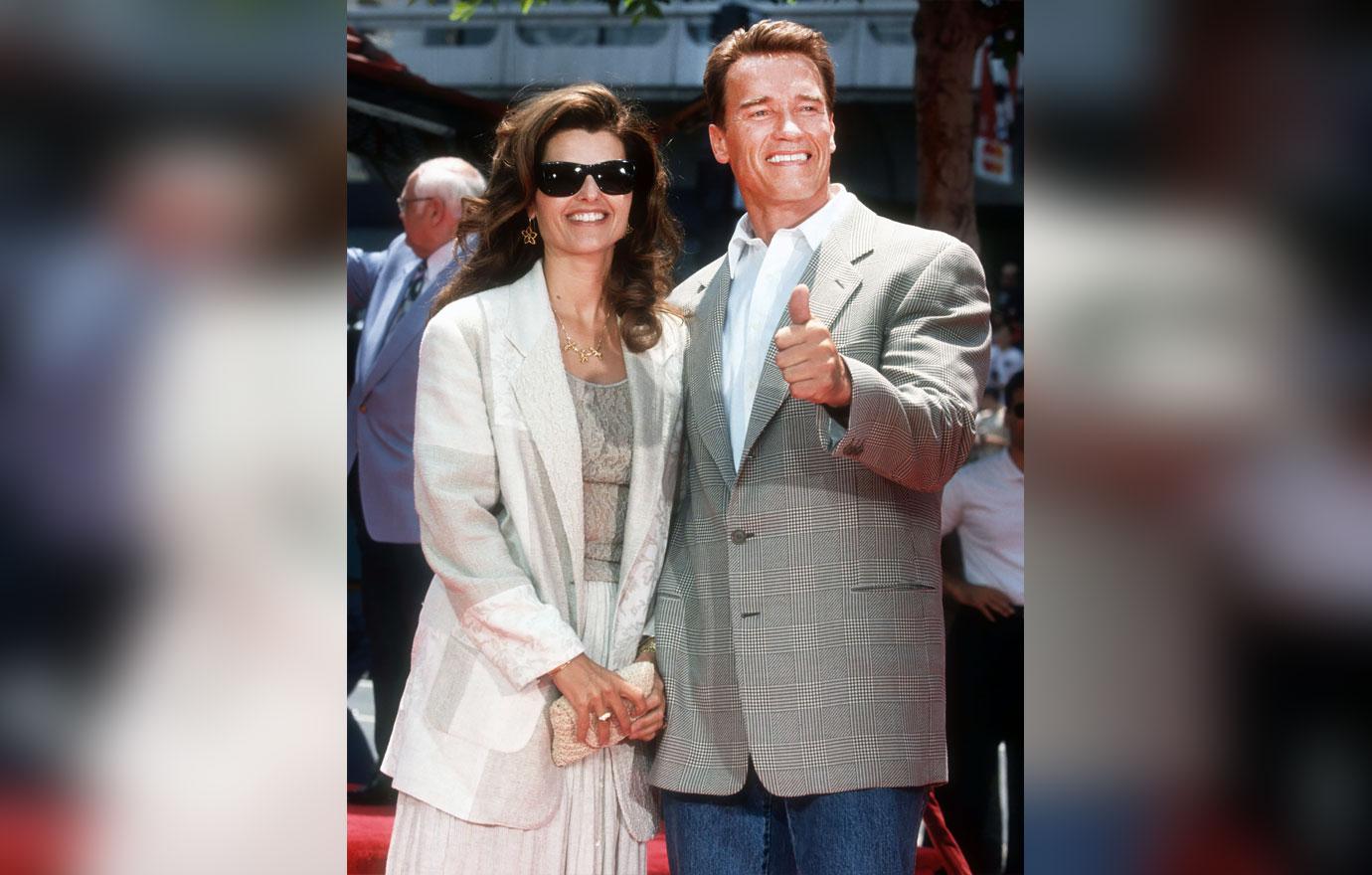 As RadarOnline.com has reported, the 74-year-old actor-turned-governor and his once-longtime spouse are back in court to flesh out who gets what following their seemingly never-ending split.
Shriver hit the former governor of California with divorce papers back in 2011 after learning that he had had an affair with their then-housekeeper, Mildred Baena. Mildred even gave birth to Arnold's lookalike love child, Joseph, who is now 24.
Article continues below advertisement
Arnold and Maria had been married for a whole 25 years before the scandal erupted.
In her divorce filing, Shriver asked the court to award her spousal support, revealing that she and Schwarzenegger did not sign a prenuptial agreement before getting hitched in 1986.
Their marital estate is said to be worth several hundred million dollars, and Maria believes she's entitled to a large chunk of it.
They agreed Arnold would walk away with the Brentwood mansion they lived in during their marriage and that they would share joint custody of their then-minor sons, Patrick and Christopher.
Since their children are all of age now, child support/custody is no longer an issue.
Article continues below advertisement
To handle the rest of their settlement, however, Arnold and Maria recently informed the court that they were ready to hire a private judge to mediate the case, à la Brad Pitt and Angelina Jolie, who used the same strategy in an attempt to keep the fight out of the public eye.
It seems the process is underway, as Schwarzenegger has already filed a declaration of disclosure.