Arnold Schwarzenegger Spotted Looking Tense During Bike Ride In LA, As Settlement Talks With Ex-Wife Maria Shriver Continue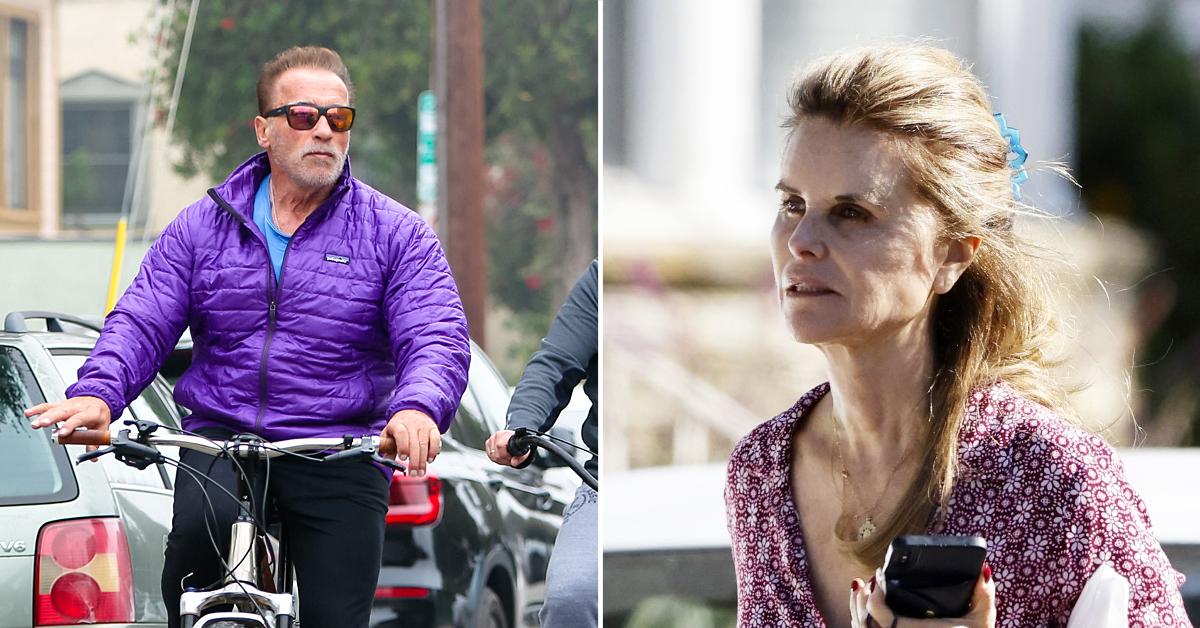 Arnold Schwarzenegger was seen out and about blowing off steam with a male friend and appeared to be a tad stressed out.
Earlier this week, the 74-year-old actor was spotted riding a massive bicycle around Santa Monica. Arnold was seen wearing a massive puffy purple jacket that he finished off with a pair of dark denim jeans.
Article continues below advertisement
The Terminator star looked deep in conversation with his pal as they rode around streets where homeless encampments could be seen.
In the photos, Arnold looked a bit tense during the workout which makes sense given his divorce from Maria Shriver is finally wrapping up.
Article continues below advertisement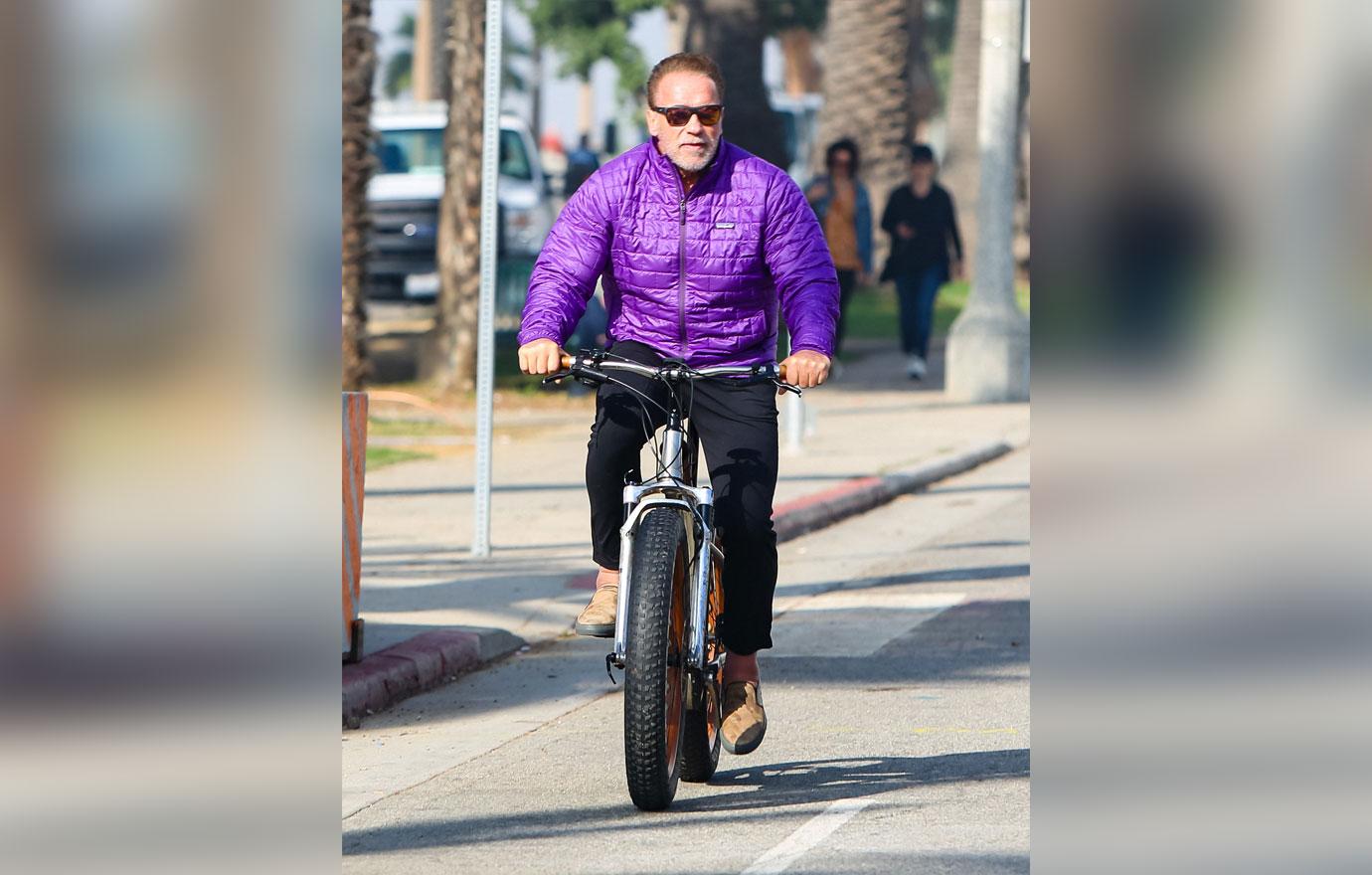 As RadarOnline.com previously reported, Arnold and Maria are back in court making moves to reach a settlement in their never-ending split. She hit the former Governor of California with divorce papers back in 2011 after finding out he had an affair with their housekeeper, Mildred Baena. Not only did he have a relationship with their employee but he also fathered a son named Joseph.
Article continues below advertisement
Arnold and Maria had been married for 25 years before the scandal erupted.
In her petition, Maria asked the court to award her spousal support. She also revealed they did not sign a prenuptial agreement before getting married. Their marital estate is worth several hundred million and Maria believes she's entitled to a large chunk.
Article continues below advertisement
After Maria filed, the couple quickly agreed that Arnold would walk away with the Brentwood mansion they shared during their marriage. At the time, they also decided to share joint custody of their then-minor sons, Patrick and Christopher.
MORE ON:
Arnold Schwarzenegger
Their children are all of age now and child support/custody is no longer an issue.
Article continues below advertisement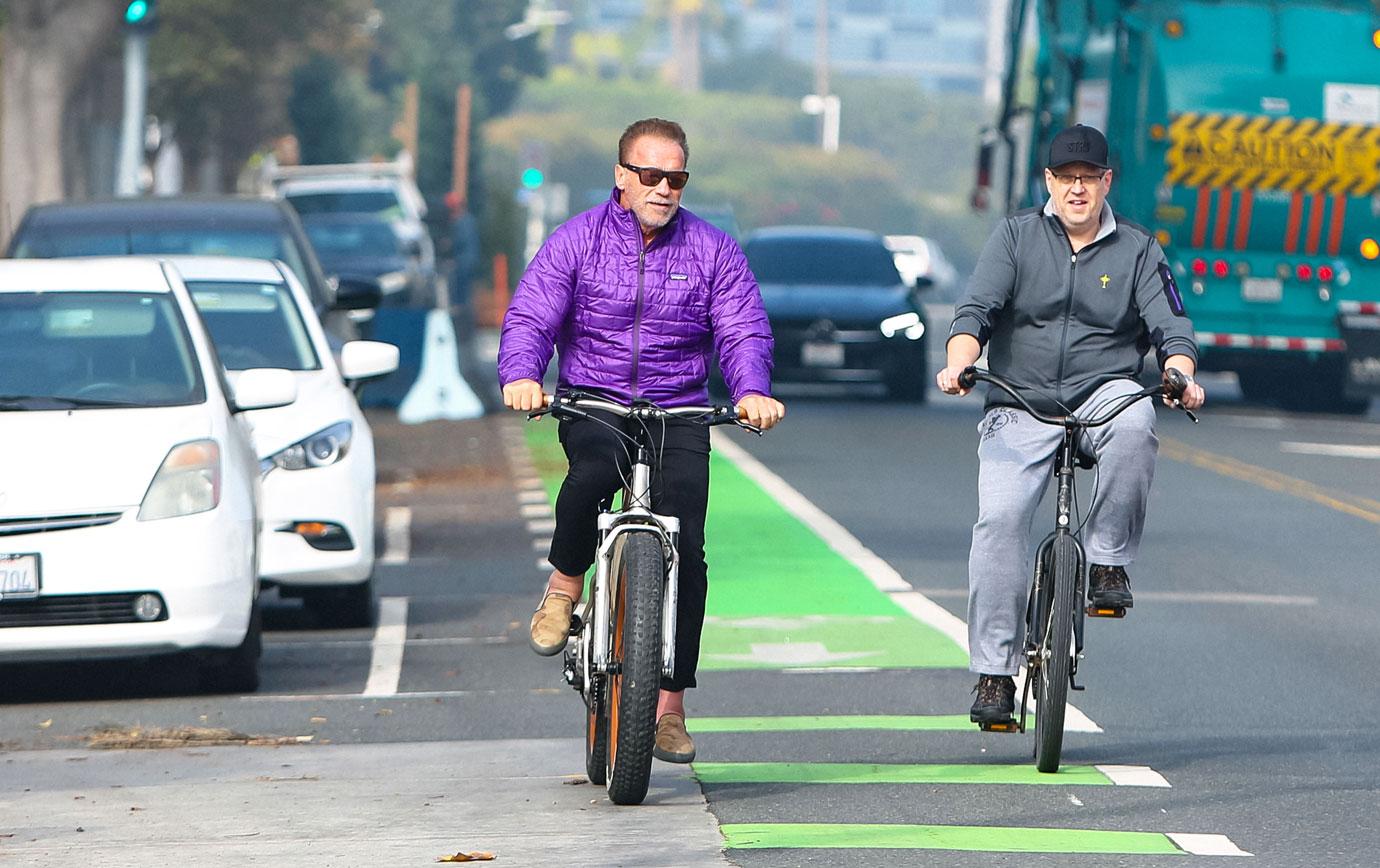 Recently, Arnold and Maria informed the court they were ready to hire a private judge to help them mediate the case. Brad Pitt and Angelina Jolie used this strategy in an attempt to keep the fight out of the public eye.
Article continues below advertisement
A private judge will allow the parties to work out any issues during mediation. It seems the two have already started handing over updated financial documents as Arnold filed a declaration of disclosure.
Arnold isn't the only one looking stressed out, Maria was spotted pacing on her cell phone over the weekend.