Arnold Schwarzenegger's Ex-Wife Maria Shriver Dotes On Granddaughter In Rare Outing After Wrapping Up Decade-Long Divorce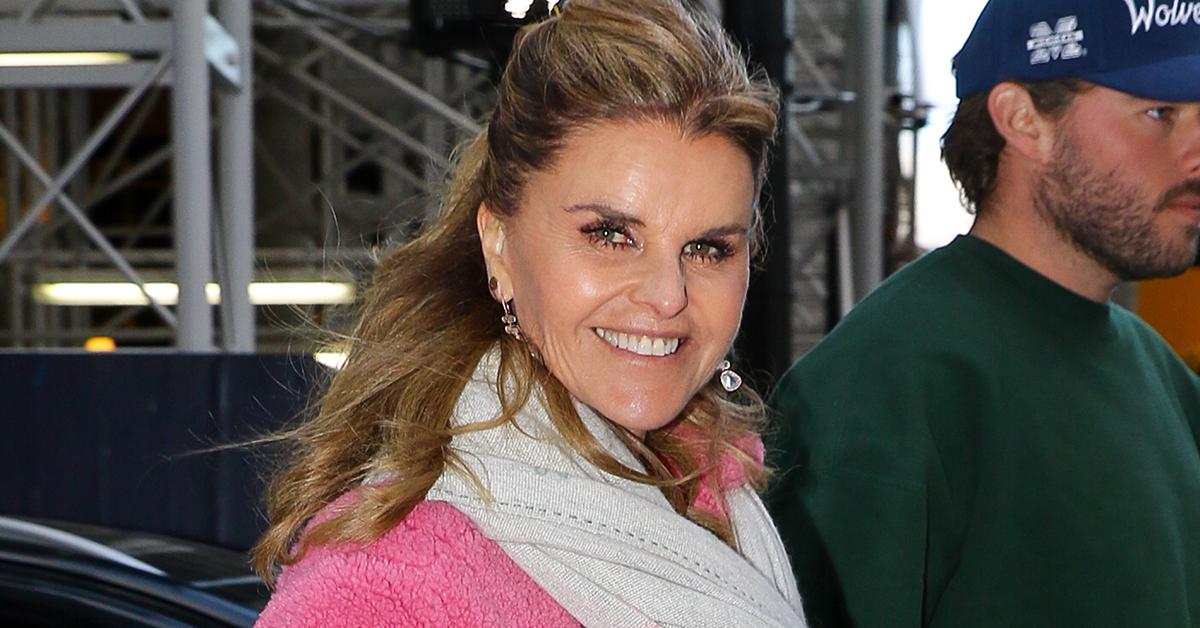 Maria Shriver has never looked happier, making a rare outing with her one-year-old granddaughter nearly three months after ending her 10-year divorce battle with Arnold Schwarzenegger.
The 66-year-old NBC News correspondent was spotted looking like the ever-loving doting grandma while on a walk with her daughter Katherine and Chris Pratt's firstborn, Lyla Maria Pratt, in Montecito, California, last week.
Article continues below advertisement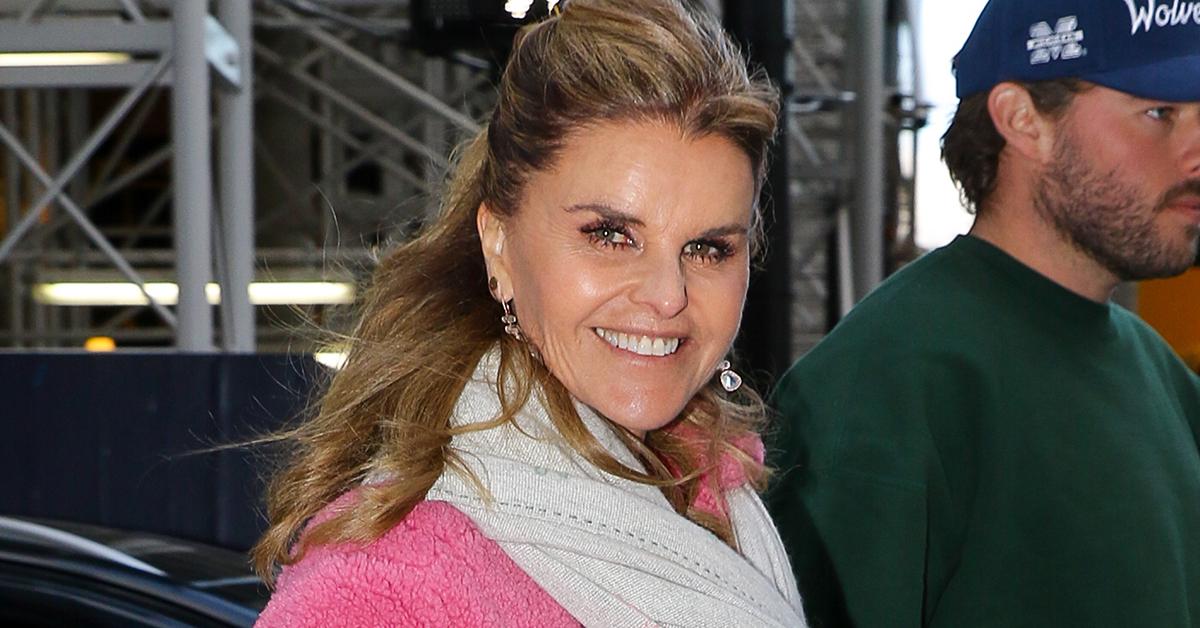 Shriver couldn't wipe the smile off her face, holding hands with the tiny tot as the duo trotted through Upper Village Park in the lavish community.
The newly official single star glowed, wearing a heather gray peacoat, black leggings, and casual sneakers. Lyla looked adorable in her black coat, pink and white checkered pants, and a matching bow in her blonde hair.
Grandmother looks good on Shriver.
Article continues below advertisement
Onlookers said she couldn't get enough of her granddaughter. "Maria looked radiant," eyewitnesses told Daily Mail. "She never let go of Lyla's little hand and was pointing out things in the park for her to look at like dogs, flowers and insects. You can tell she's relishing her new role as grandma."
While Shriver clearly enjoyed her quality time with Lyla, they weren't alone.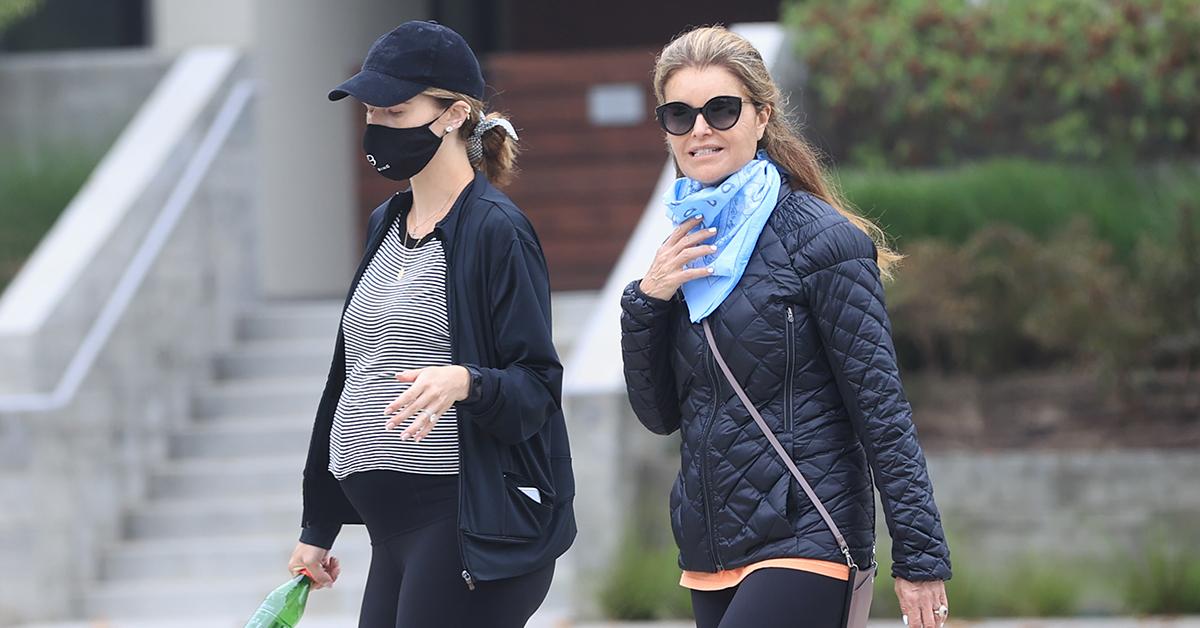 Article continues below advertisement
According to witnesses, grandma was just keeping the toddler occupied so pregnant Katherine could grab food in peace at the Pierre LaFond & Co. market near the park.
Shriver and Schwarzenegger's oldest child is currently expecting her second child with Pratt.
The 32-year-old and her Guardians of the Galaxy husband, 42, are currently renting a 3,300 square foot estate in the same ritzy neighborhood as the Duke and Duchess of Sussex, Prince Harry and Meghan Markle.
The modern mid-century home is big enough for their growing family. It features 5 bedrooms and 8 baths. The Pratts are paying a pretty penny for the rental too. Reports claim the property costs the couple a whopping $20,000 per month.
Article continues below advertisement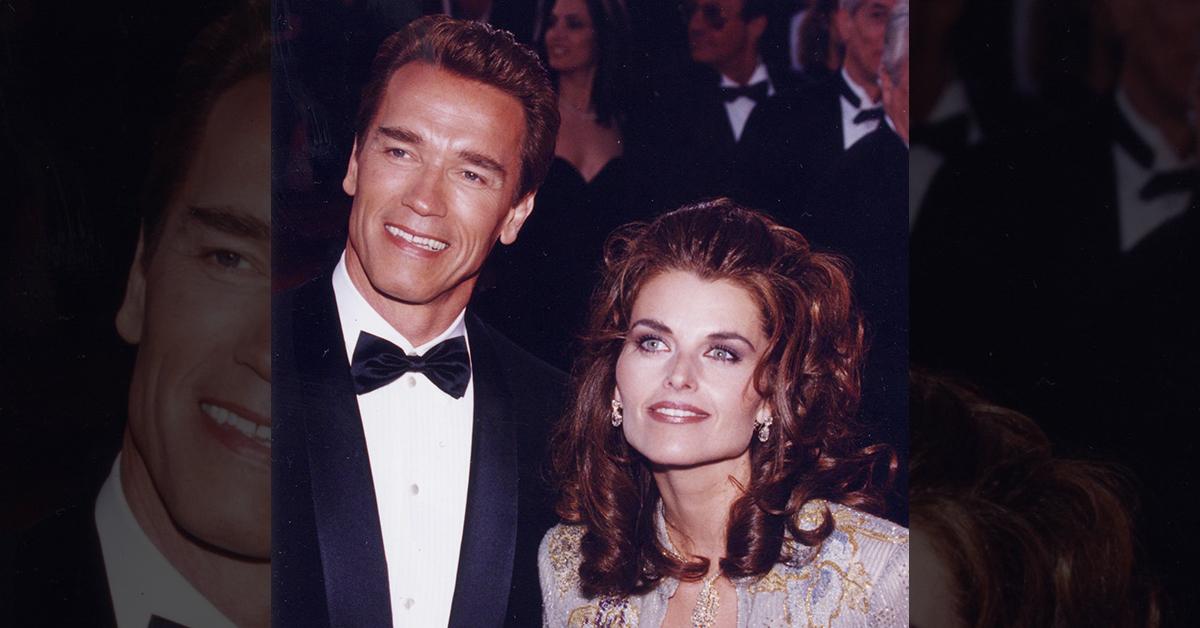 As for Shriver and Schwarzenegger's divorce, no one ever thought it would come to an end. The duo finally ended their marriage in December after battling for 10+ years.
There are multiple reasons this divorce was so prolonged. For one, they had a complex property settlement agreement. They are also extremely busy individuals. Arnold's an award-winning superstar and Maria is juggling her corresponding gig on NBC News with being an overall boss.
Possibly the biggest reason is that they didn't have a prenuptial agreement when they tied the knot in 1986.
They were married for 25 years. Shriver famously filed for divorce from the Terminator actor on July 1, 2011, after she discovered he had secretly fathered a love child with their then housekeeper, Mildred Patricia "Patty" Baena.