Exclusive Details
'The Real' Host Loni Love Accuses Erika Jayne Of Claiming Black People Believe Her Over White People Amid Embezzlement Scandal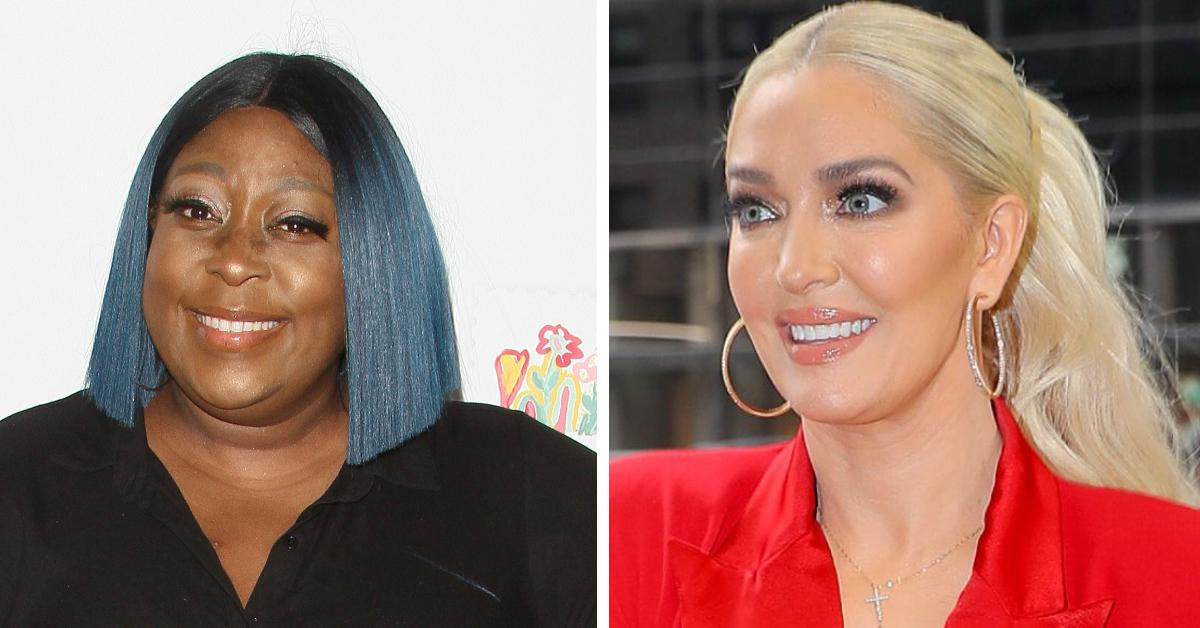 The Real host Loni Love claims Erika Jayne approached her at a party and told her black people believe her more than white people amid her embezzlement scandal.
On Monday's episode of The Real, Garcelle Beauvais decided to address the recent drama surrounding Erika
Article continues below advertisement
As RadarOnline.com first reported, the Bravo star is refusing to hand over diamond earrings worth $1.4 million.
The demand is being made by the trustee presiding over her estranged husband Tom Girardi's bankruptcy. His law firm is accused of owing $101 million to various creditors.
Article continues below advertisement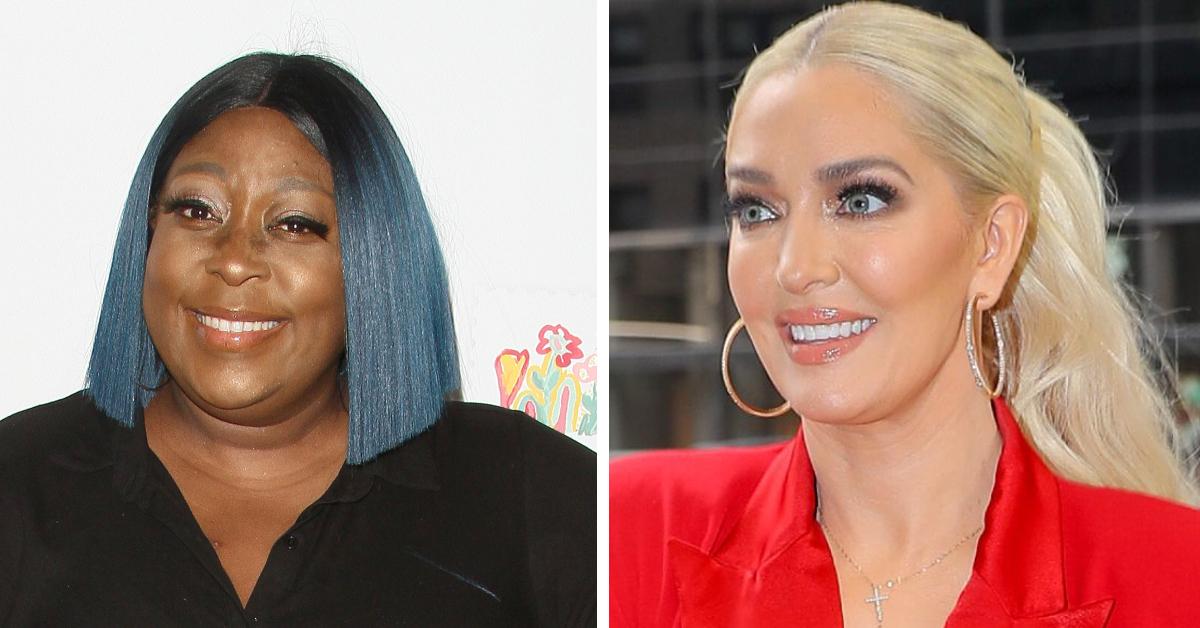 Article continues below advertisement
He is accused of screwing over everyone from orphans, widows and a fire burn victim.
Tom is accused of using his client's money to fund the lavish lifestyle he lived with Erika — including to purchase the earrings.
Article continues below advertisement
Erika has refused to return a cent he spent on her and is fighting numerous lawsuits against her.
On The Real, Garcelle talked about the situation with her co-hosts Loni Love and Adrienne Bailon. The ladies all agreed Erika should turn over the diamond earrings.
Article continues below advertisement
"I would give up the diamonds quickly," Garcelle said. "There's so much more she could do, even if she's not guilty of knowing everything Tom [Girardi] was doing."
Article continues below advertisement
Loni then decided to share a private encounter she had with Erika recently. She said she was at Garcelle's birthday party — who turned 55 in November — and claims Erika approached her when she was with Adrienne.
Loni said she was nervous about being seen with Erika at the party given the allegations surrounding her.
Adrienne said she was trying to hear her out because "you always want to hear someone out."
Article continues below advertisement
Loni said Erika said the people that believe her the most are black people. Adrienne corrected her claiming Erika actually pointed to her own skin claiming the people who don't believe her are white people.
The bombshell revelation comes days after Erika and her team tried to convince the world she was dismissed from Tom Girardi's embezzlement lawsuit. The truth was the case is just being moved from Illinois to California.