Roe V Wade Shade
IVANKA TRUMP HAD ABORTION IN HIGH SCHOOL...
According To Manhattan Socialite Lauren Santo Domingo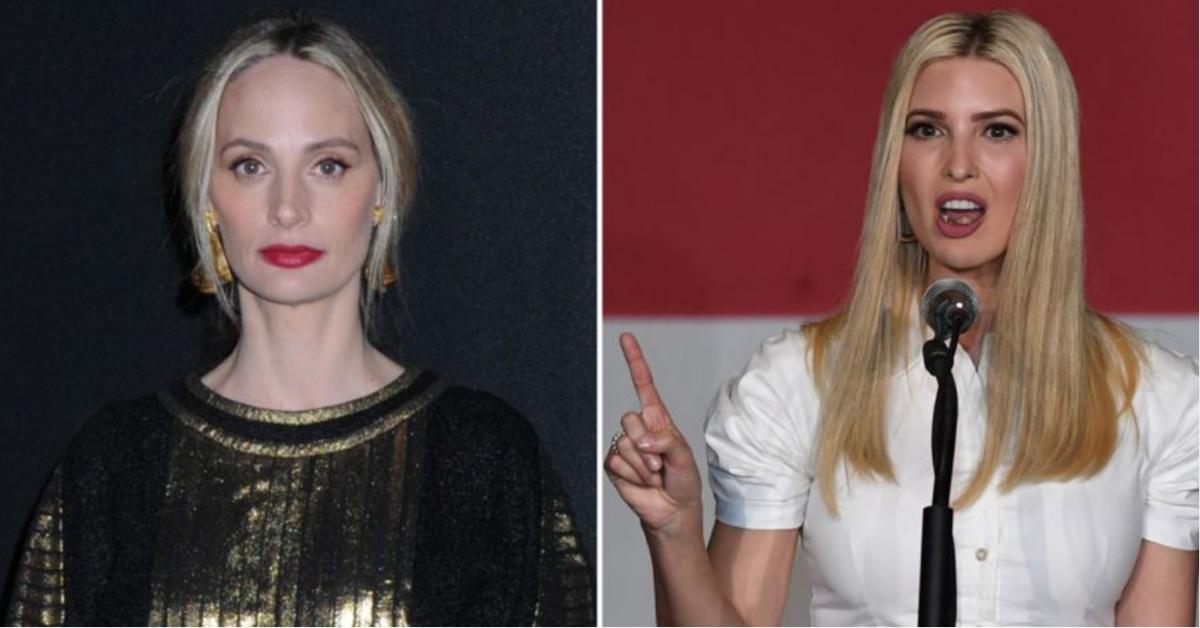 Throwing shade! Lauren Santo Domingo slammed Ivanka Trump in a scathing tweet accusing her of having had a high school abortion as protests continue following the Supreme Court's shocking decision to overturn Roe v. Wade.
The two socialites used to be close years ago and were frequently spotted out and about together in New York, but they no longer appear to be on friendly terms.
Article continues below advertisement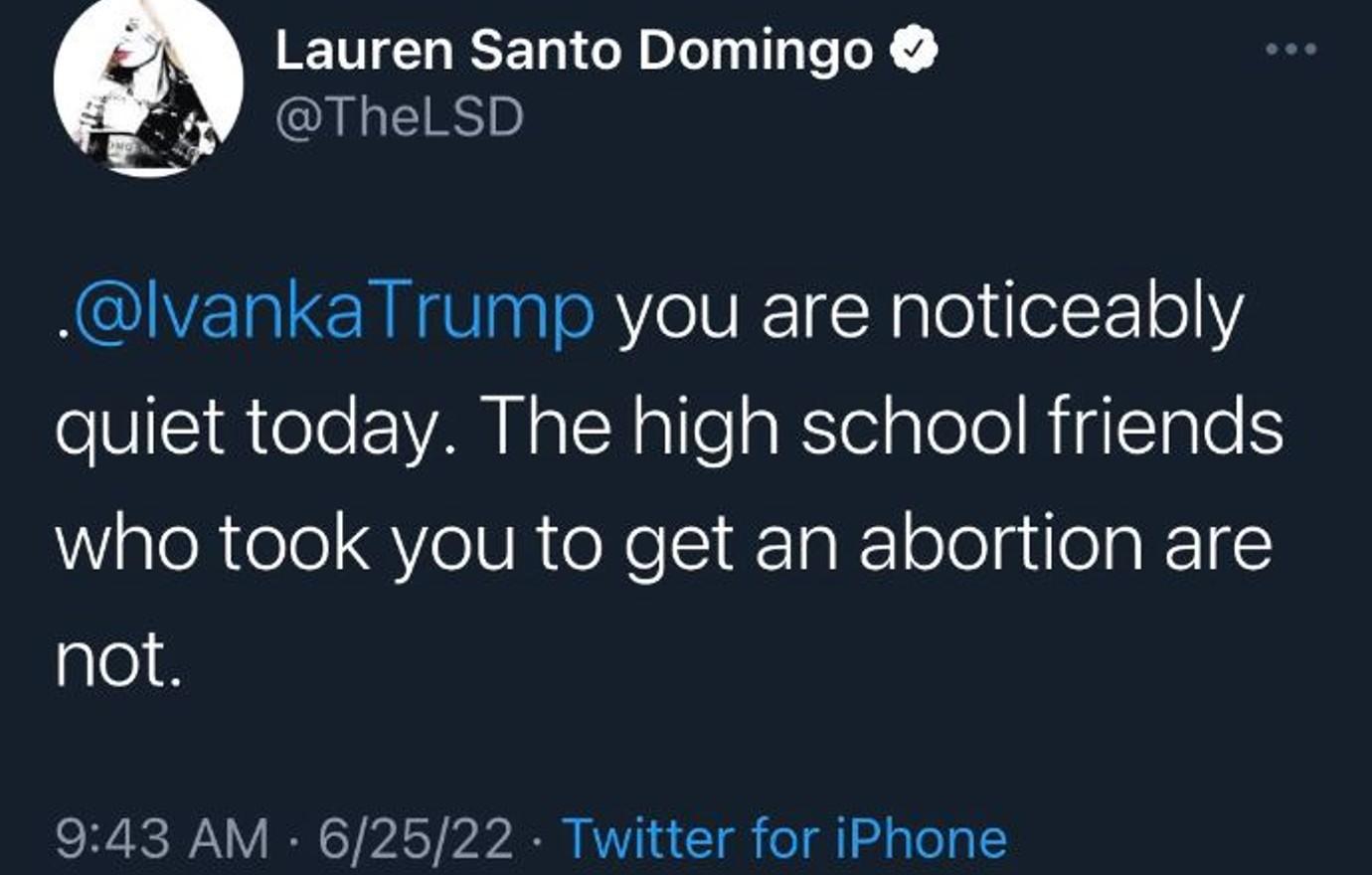 "Ivanka Trump, you are noticeably quiet today," Santo Domingo tweeted on Saturday, June 25. "The high school friends who took you to get an abortion are not."
Although she deleted the social media message, it was retweeted, screencapped and shared by hundreds of people before she was able to remove it.
Article continues below advertisement
This comes two years after Trump claimed to be "unapologetically" pro-life in an interview with RealClearPolitics.
"I respect all sides of a very personal and sensitive discussion," she told the outlet when asked about the controversial topic. "But I am also a mother of three children, and parenthood affected me in a profound way in terms of how I think about these things."
Later, in the same interview, Donald Trump's daughter admitted to identifying as a "Trump-Republican", noting that while she believes a lot of political labels "are really limited in terms of what you call yourself," she added, "I don't reject that label at all."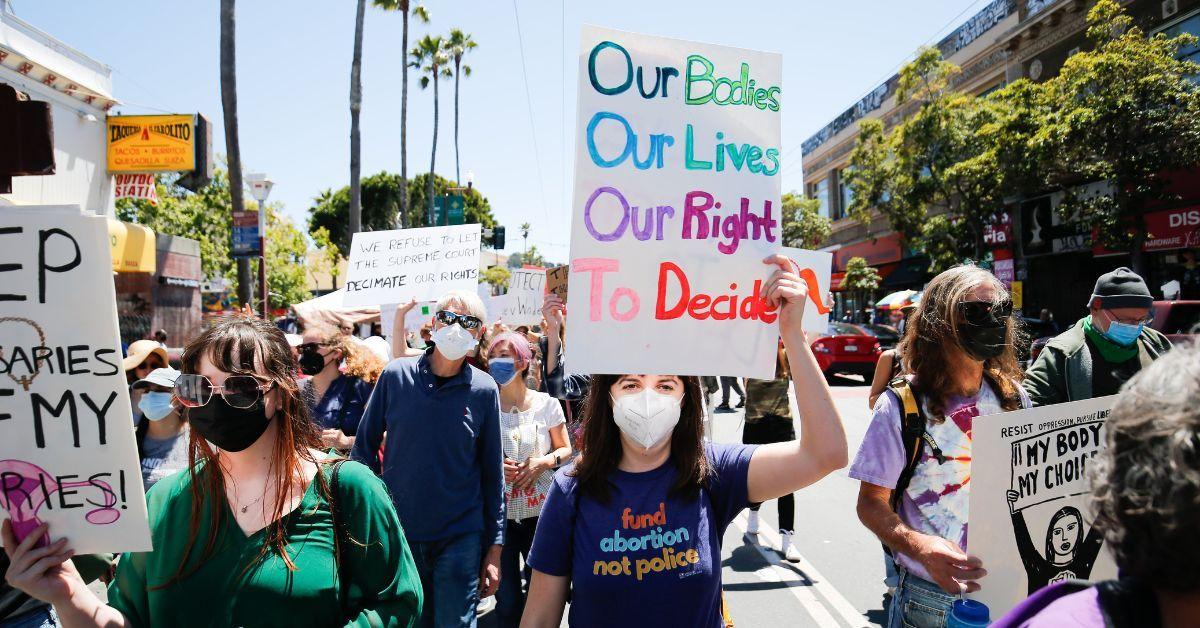 As Radar previously reported, tensions are still running high after the Supreme Court voted to overturn Roe v. Wade, striking down the landmark 1973 ruling that protected abortion as a Constitutional right.
Protests and demonstrations broke out across the United States and have been increasingly interrupted with acts of violence or vandalism. On Friday night, June 24, a driver of a black truck barreled through a group of pro-choice demonstrators at a rally in Cedar Rapids.
"The light was red and the truck got impatient for whatever reason and charged into the crowd," one of the victims told the local news station. "There was at least three people. I look over and see people trying to push the truck back and I just instantly got mad, ran over, tried to stop the truck ... He grabbed [and] ripped my sign, and push me down drove off and that was it."