Exclusive
Late TV Host Larry King's Secret Bank Account Exposed In $100 Million Battle Involving His Widow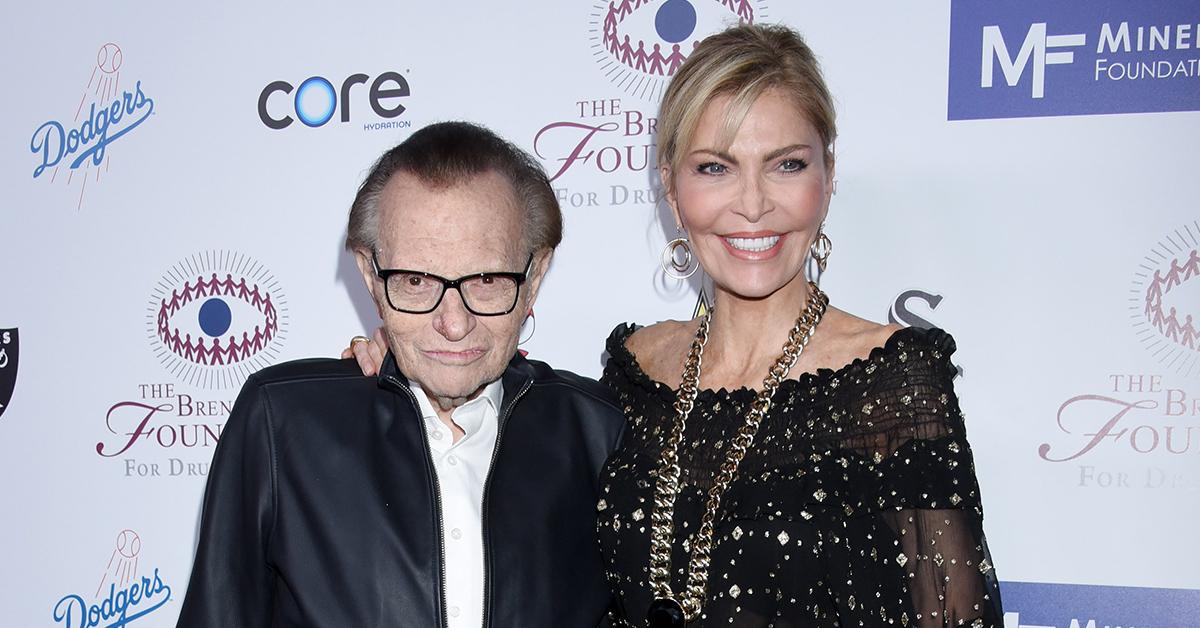 The $100 million battle involving Larry King's widow Shawn has heated up with the late television personality's ex-business managers accusing him of having a secret bank account, RadarOnline.com has learned.
According to court documents obtained by RadarOnline.com, the firm Blouin & Company has demanded all claims filed against it by Larry's widow Shawn be thrown out of court.
Article continues below advertisement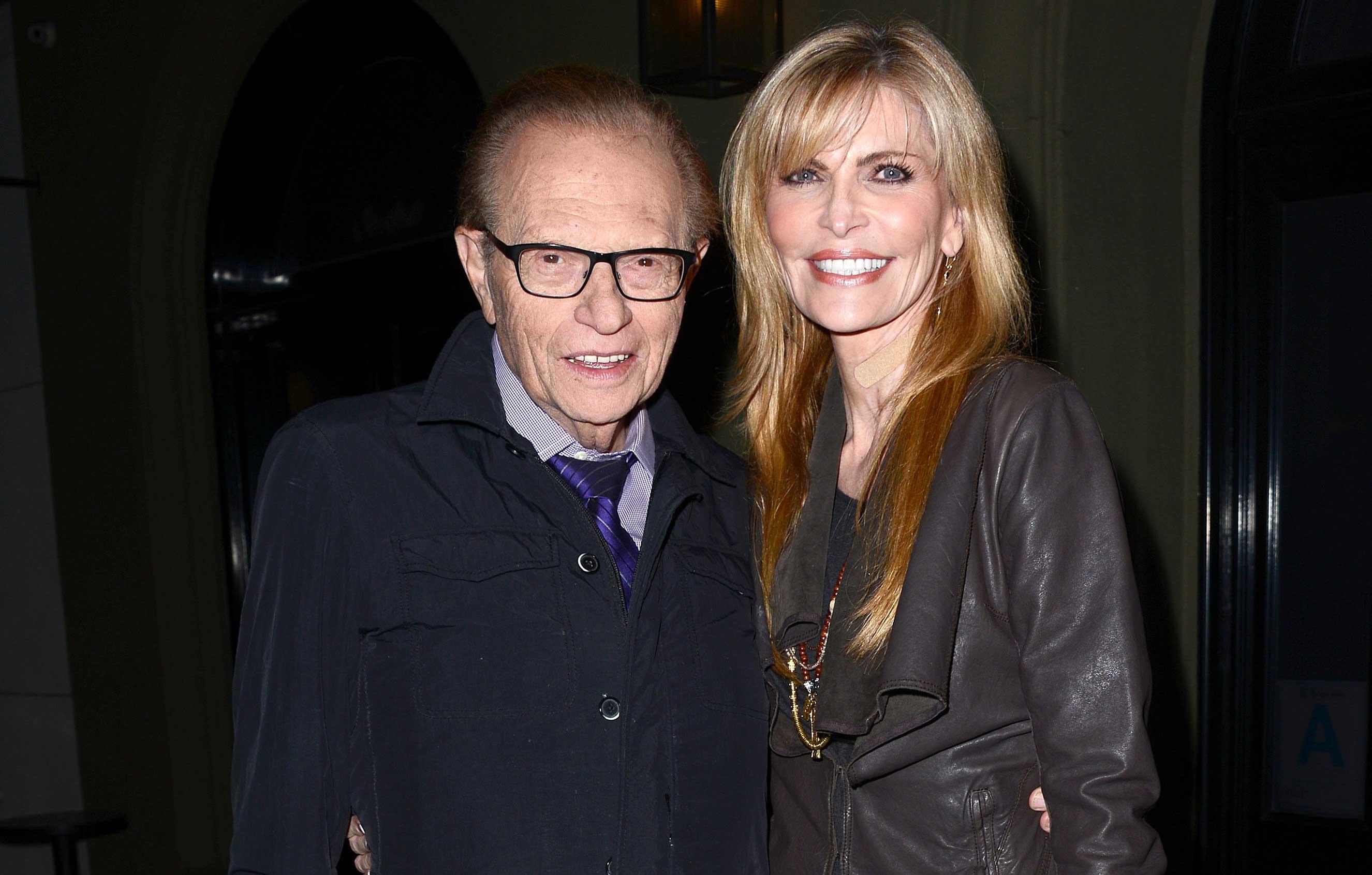 Back in October, Shawn sued the firm accusing them of stealing money and working with the late broadcaster's son Larry King Jr. behind her back.
The drama started after Larry died in January 2021 after being hospitalized for COVID-19. Weeks later, Larry King Jr. and his lawyer went to court demanding he be named the special administrator of Larry's estate.
Article continues below advertisement
He presented a handwritten amendment signed by Larry that left all his assets to his five children. He had filed for divorce months before his death, but the case was not finalized.
Shawn objected to the document and claimed Larry was in no mental state to sign the document. Shawn and Larry King Jr. reached a settlement over the will.
However, Shawn then filed the lawsuit against Blouin & Company seeking $100 million in damages for alleged breach of fiduciary duty, professional negligence, and fraud.
"The Blouin Defendants led a fraudulent and malicious conspiracy to steal money from their own client, Mrs. King, and deprive Mrs. King from her rights and interests in the estate of her late husband," the suit read. Shawn accused the firm of improperly transferring millions of dollars to third parties and companies without her permission.
In addition, she accused the business managers of sharing confidential financial information with Larry King Jr. as part of the battle over his estate. She said one of the managers even provided a declaration in support of Larry King Jr's move to become an administrator.
Article continues below advertisement
Shawn said the firm managed secret bank accounts which allowed it to transfer money directed by Larry King.
The television personality's widow named others in Larry's orbit who hid things from her. She said his former assistant Becky Radant helped the firm hide financial information from her.
Article continues below advertisement
Further, Shawn said the firm failed to pay her household bills and annual taxes which caused her major problems. The lawsuit even accused the business managers of refusing to turn over her financial records.
Now, Blouin & Company has fired back at the lawsuit and denied all allegations of wrongdoing.
The firm said they were not aware of any secret bank account that Shawn mentioned. Further, they said Shawn was the one who uncovered the accounts in May/June 2019.
The firm said Larry never disclosed that account to it nor did it have access. It said it believes Larry created the account because Mr. King and Shawn "could not stay within their budget, and Mr. King used the account in secret to fund their lavish lifestyle."
The firm said Larry opened the secret account at First Republic Bank without disclosing this to the firm. They said he had the bank statements sent to an address at CNN so the firm would not be aware of the account.
Article continues below advertisement
Further, the firm said it was hired in 2002 and was to be paid $10k per month from Larry King Enterprises. Larry and Shawn paid an additional $2k per month for their personal finances.
The firm said it continued providing Shawn services after Larry's death. It said the managers even provided numerous documents requested by Shawn. However, it said it stopped producing documents because the requests were endless. The firm said after they told Shawn that $64k was owed in outstanding invoices, she terminated the relationship.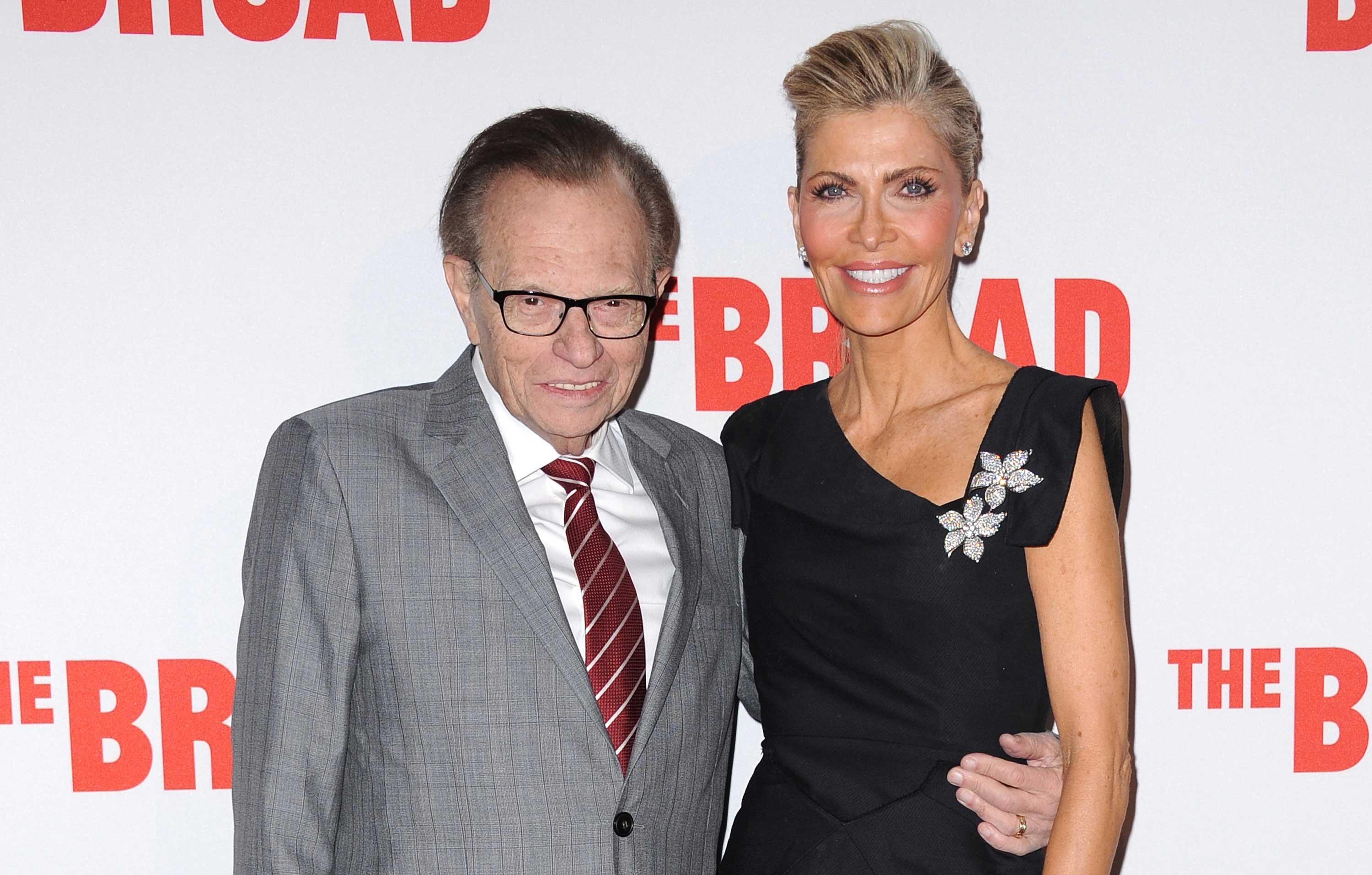 Article continues below advertisement
The company denied mismanaging any financial accounts and said it was "unaware of any failure to pay recurring bills, or timely file tax returns."
Blouin said Larry was known for going around decisions it made for him. For example, they said when he worked at CNN it made sense for him to have a full time driver.
The driver was named Daniel. However, once he stopped working for CNN, Larry authorized the firm to negotiate a 50% reduction in Daniel's schedule and salary. However, they said it now appears Larry was paying Daniel out of the secret account to "supplement his reduced salary."
"There are other instances of such circumvention of established financial procedures that support the fact that Mr. King did not want Defendants to know about this secret account," the response said.
The firm wants the entire lawsuit thrown out.