Larry King's Widow Shawn Demands To Be Named Executor Of Late Host's Estate Despite Being Cut Out Of Will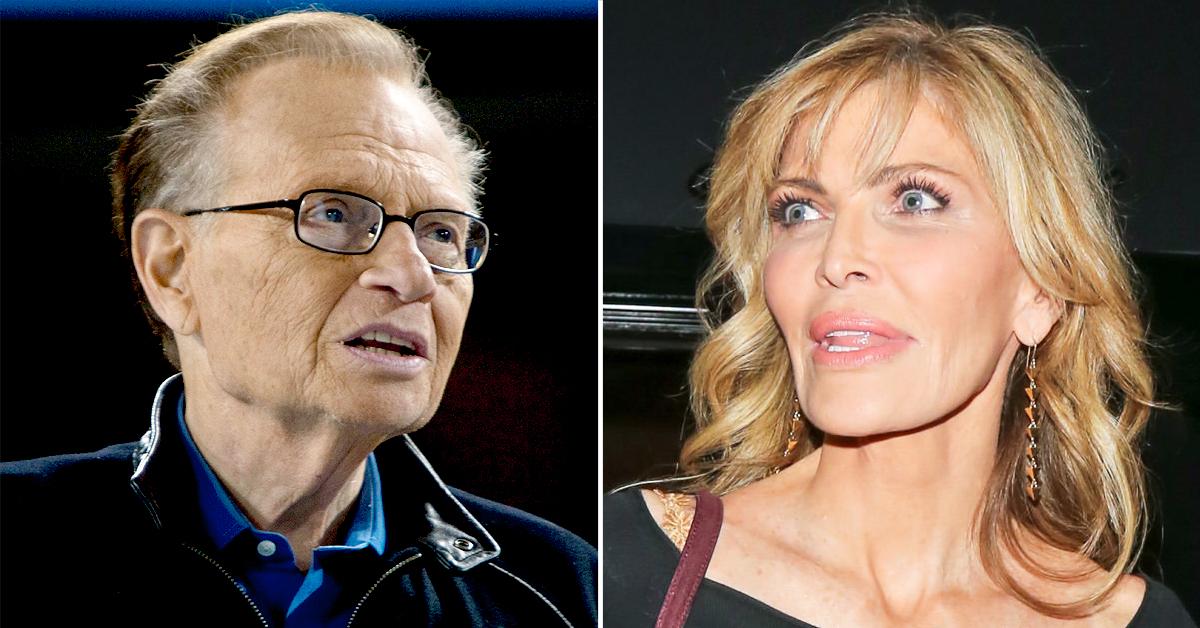 Larry King's widow is asking the court to appoint her executor of his estate despite the late talk show host cutting her out of his will completely.
Article continues below advertisement
Shawn King, who was married to the iconic host for almost 22 years, filed legal documents in Los Angeles Superior Court on Tuesday asking the judge to name her the "personal representative to administer the estate of the decedent."
According to Page Six, there is a court hearing scheduled for May 4.
The 61-year-old's court filing is in direct response to Larry King's "secret" handwritten will which was discovered after his death. In the secret will, the late-night television star left his $2 million estate to his five children -- Andy, Chaia, Larry Jr., Chance, and Cannon -- and nothing to Shawn.
In fact, Larry filed for divorce from Shawn in August 2019 and they were still battling it out in court when he died in January 2021 at the age of 87.
Article continues below advertisement
Shawn claimed in February that the late-night host's illness left him susceptible to "outside influence" and argued that her estranged husband may have not realized what he was signing when he added his John Hancock to the "secret" will. The actress also claimed Larry King wasn't planning to go through with their divorce.
During that time, she asked that a 2015 will -- which they made "as a couple" -- be recognized by the court, leaving her to be the executor of the estate.
Sadly, two of Larry's children, Andy and Chaia, passed away within months of each other last summer following their dad's death.
Article continues below advertisement
Larry King passed died of sepsis in January after a battle with COVID-19. The famous television host was also suffering from end-stage kidney failure and acute hypoxic respiratory failure.
He married Shawn in 1997. She was his seventh wife. Together, they shared two children.
Prior to his nuptial exchange with Shawn, Larry King was married to a slew of women including Playboy bunny Alene Akins.