Battle Over Larry King's $144 Million Estate Settled, Wife Shawn & Late TV Show Host's Son Work Out Deal
The bare-knuckle brawl over the $144 million estate of TV-talk show legend Larry King has been settled and only RadarOnline.com has the exclusive details of the secret pact.
The courtroom showdown pitted Larry King Jr., against broadcasting pioneer's estranged wife Shawn Southwick King – who charged a secret 2019 handwritten will splitting the estate equally among his five children was invalid.
Article continues below advertisement
The widow alleged someone may have influenced Larry to write it and asked the court to recognize an existing 2015 will she described as a "watertight family estate plan" that names HER as the executor of the estate.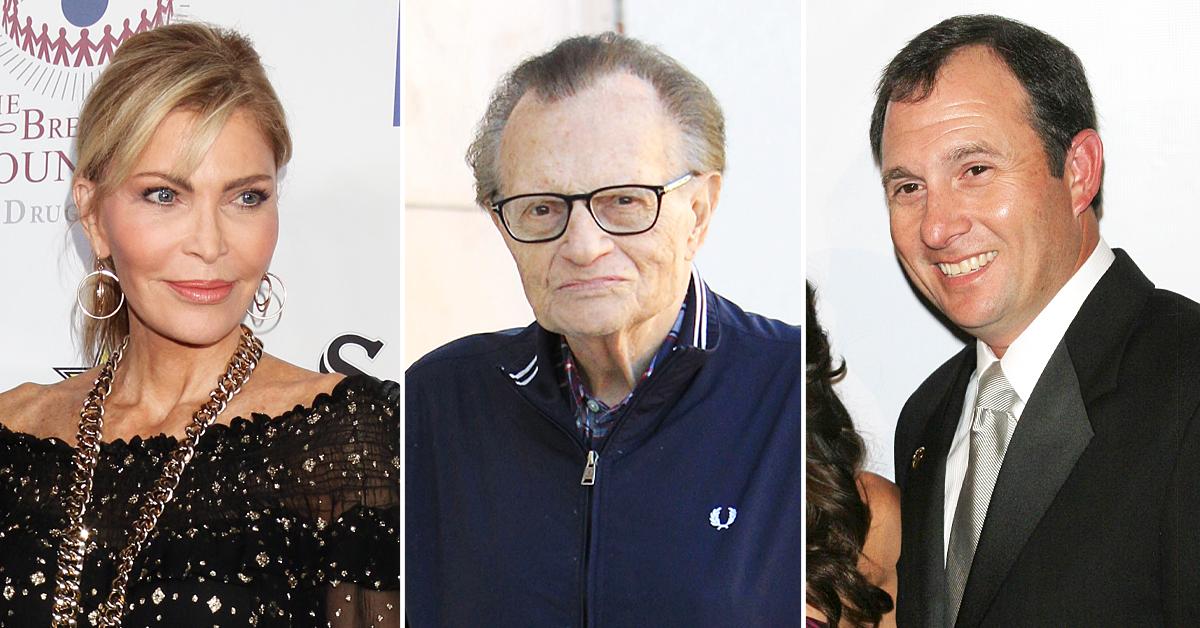 Article continues below advertisement
RadarOnline.com has learned the case was quietly settled to avoid an embarrassing and time-consuming legal battle.
"The case has been resolved through a confidential settlement. Enough said," King Jr's lawyer Bruce S. Ross exclusively told RadarOnline.com.
Article continues below advertisement
The legal drama exploded in January shortly after the suspender-wearing TV talker died from sepsis at age 87 and King Jr. entered the one-page 2019 holographic will into Los Angeles Superior Court seeking to take charge of the estate.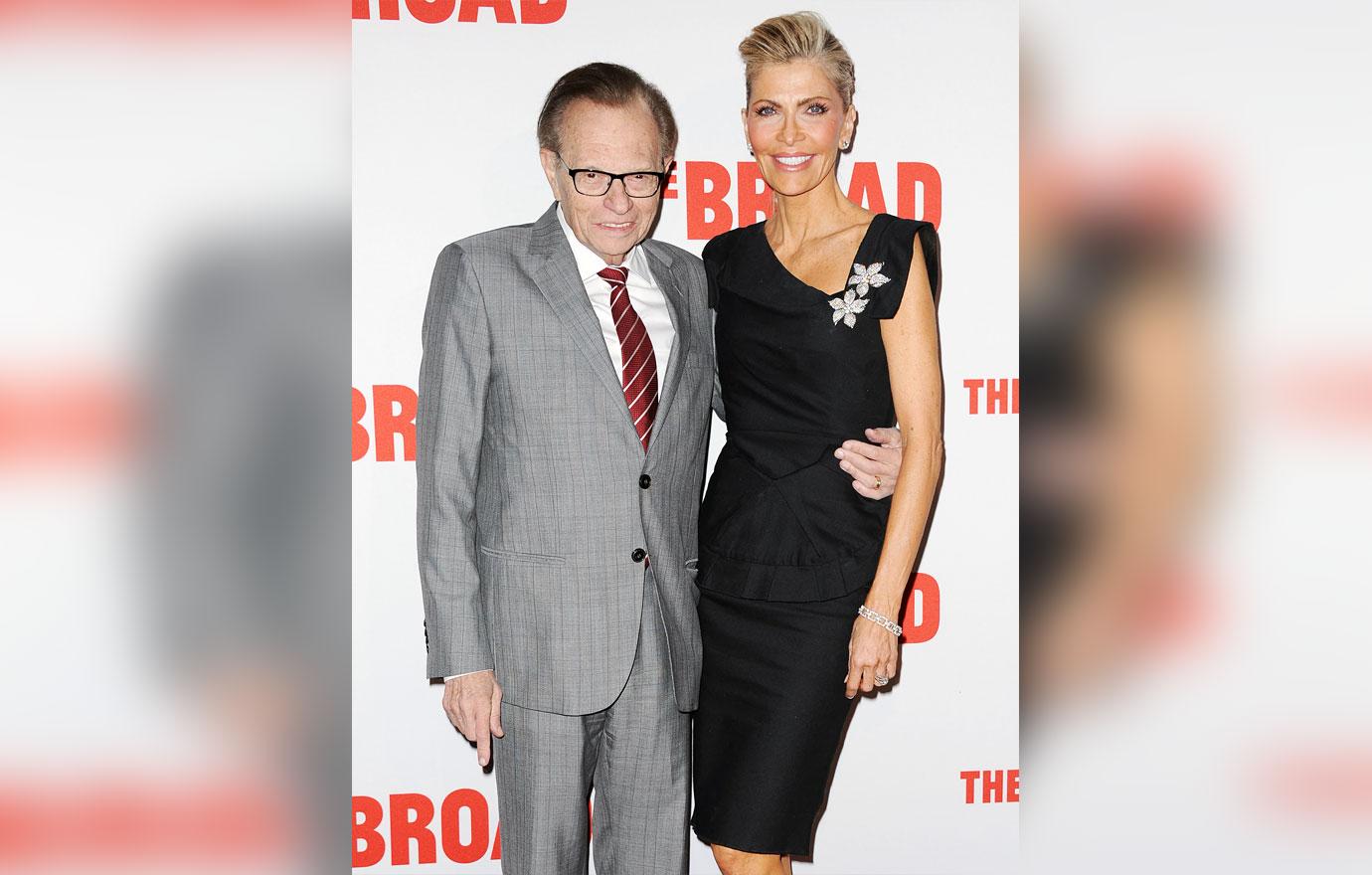 Article continues below advertisement
The settlement comes as Texas-based forensic-based handwriting expert Peggy Walla exclusively told RadarOnline.com the one-page will wouldn't have stood a chance in court.
Walla determined the document was penned by Larry, but questioned his mental capacity based on his gnarly handwriting and shockingly concluded someone else's handwriting dated the document filed in Los Angeles Superior Court in February.
Article continues below advertisement
"There was something wonky about his handwriting," Walla, of LPR Investigations, told RadarOnline.com.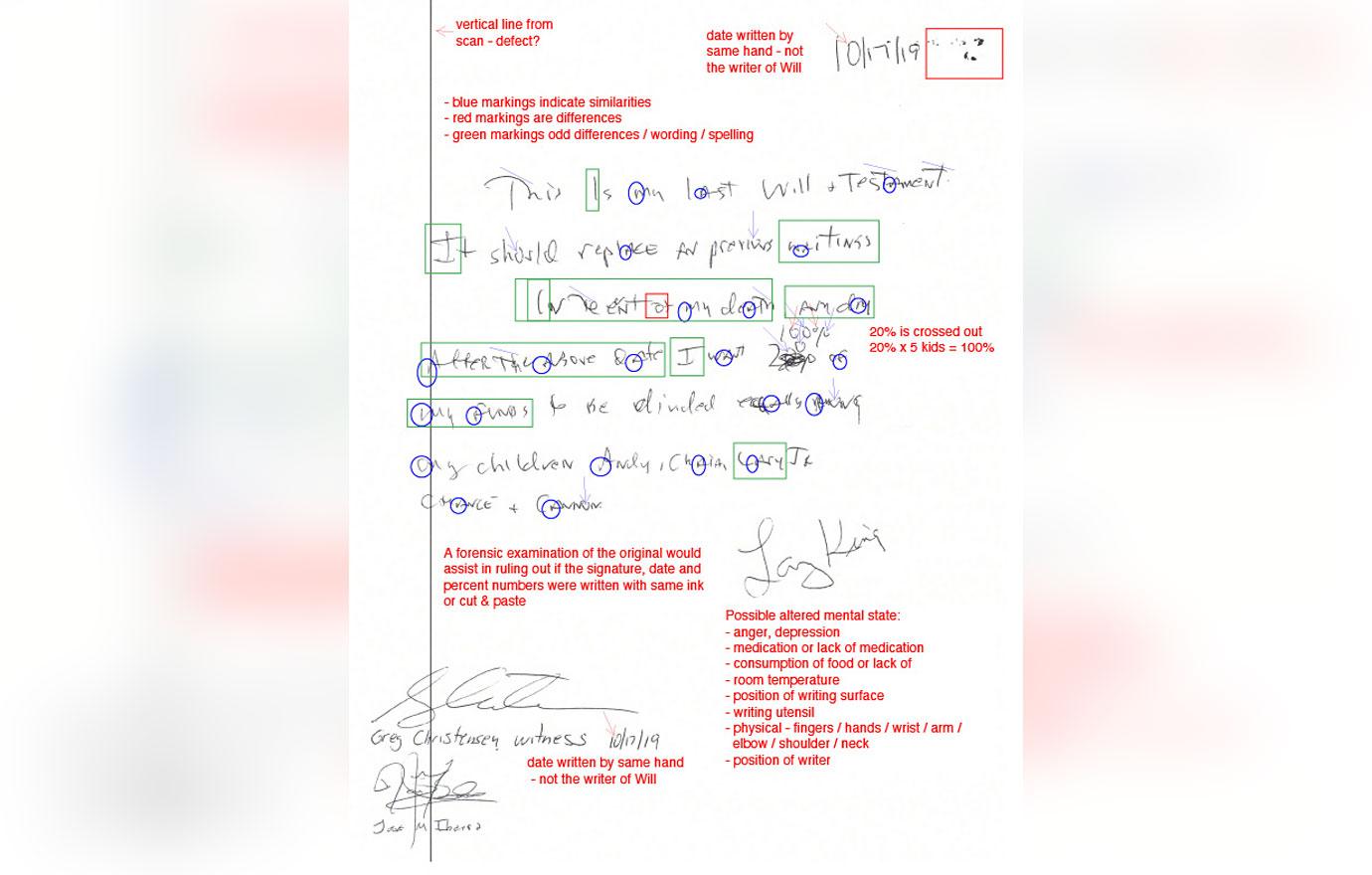 Article continues below advertisement
"The wording on the document that is reportedly his will is off --- I cannot see an educated man or a man with his skill of talking on television with other people for as long as he did --- writing like that. It just seems bizarre to me."
"I don't know if he was in La-La Land, but he wrote it. But there was something going on with him either health wise or mentally --- it's inexplicable. When compared to some of his other writings you can see how decisive he was and how orderly he was in the key points that he wanted to get across."
Article continues below advertisement
Walla also concluded the handwriting on the date of the document -- "10/17/19" -- suspiciously matches the date written next to the name of Larry's witness Greg Christensen!
"It looks like the witness wrote the date and California law requires the writer of a holographic will has to write the date, they have to write the content and they have to sign it," she said.
Article continues below advertisement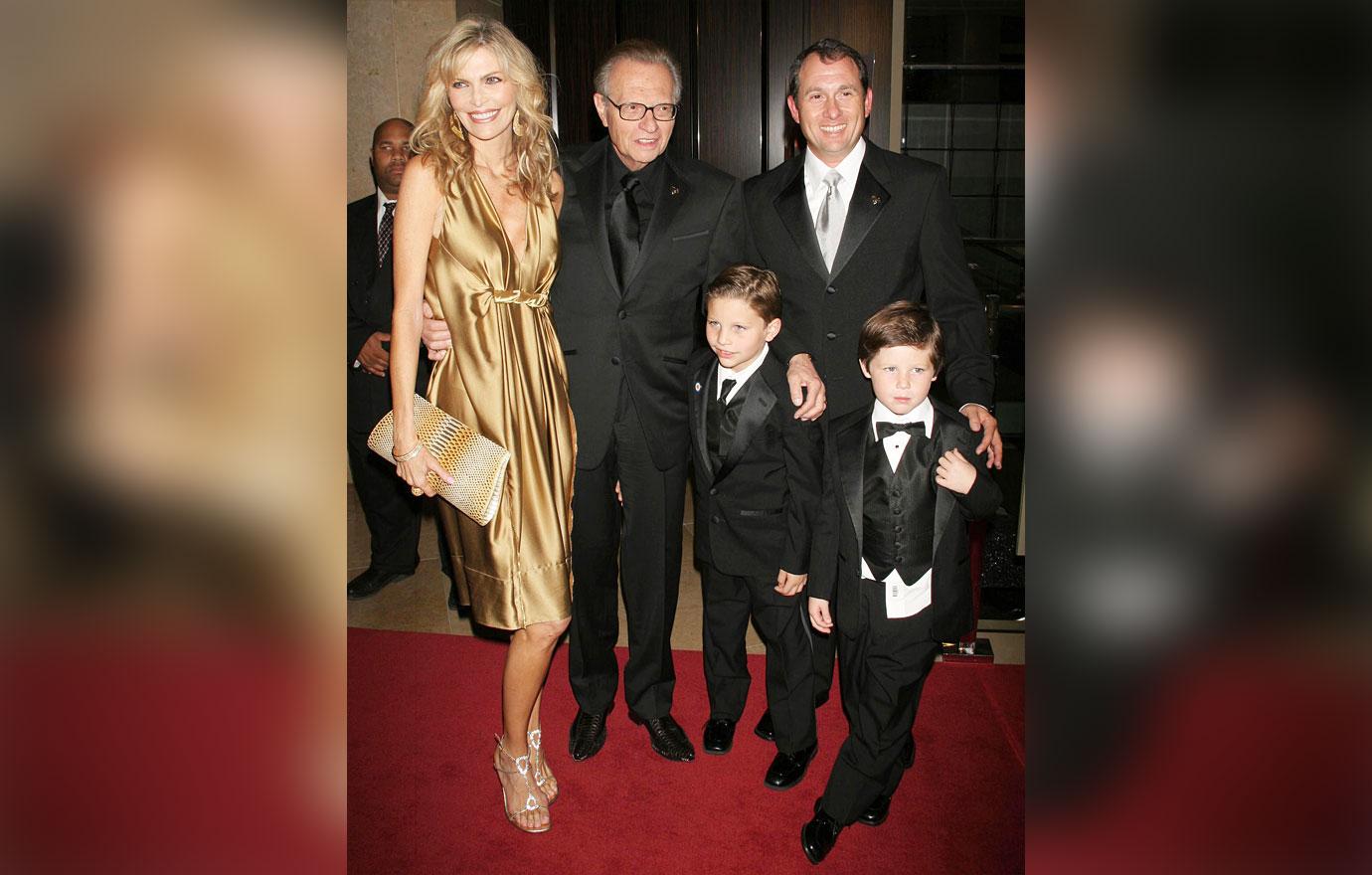 Shawn didn't reveal specifically why she questioned the validity of the handwritten document and her attorney Michael H. Starler did not returned email or phones messages.
Article continues below advertisement
Since writing the document two of Larry's children, Andy and daughter Chaia died in 2020. That leaves the bulk of the estate to three surviving heirs, King Jr., 59, and his stepbrothers, Cannon, 20 and Chance 21 – whose mother Shawn was cut out altogether.
"This is my Last Will & Testament. It should replace all previous writings. In the event of my death, any day after the above date I want 100 percent [placed above illegible cross-out] of my funds to be divided equally among my children Andy, Chaia, Larry Jr., Chance & Cannon."
Adding to the cash-fight saga, Larry filed to divorce Shawn, his seventh wife of 22 years, in August 2019 and died before the split could be settled in court. Shawn, 61, asked the court in April to toss out the secret handwritten will because Larry wasn't planning to go through with their divorce.