Exclusive
'Their Most Egregious Fakery To Date': Kris Jenner & Travis Barker Caught Staging FAKE TEARS Prior To Engagement Scene For Hulu's The Kardashians—How They Fooled Fans Exposed
They've conned us again.
The always original Kardashian family presented a teary-eyed storyline in season one of their hit Hulu series and claimed it was shot in the days before rocker Travis Barker surprised Kourtney by getting on bended knee on a Montecito, Calif. beach and asking for her hand in marriage.
Article continues below advertisement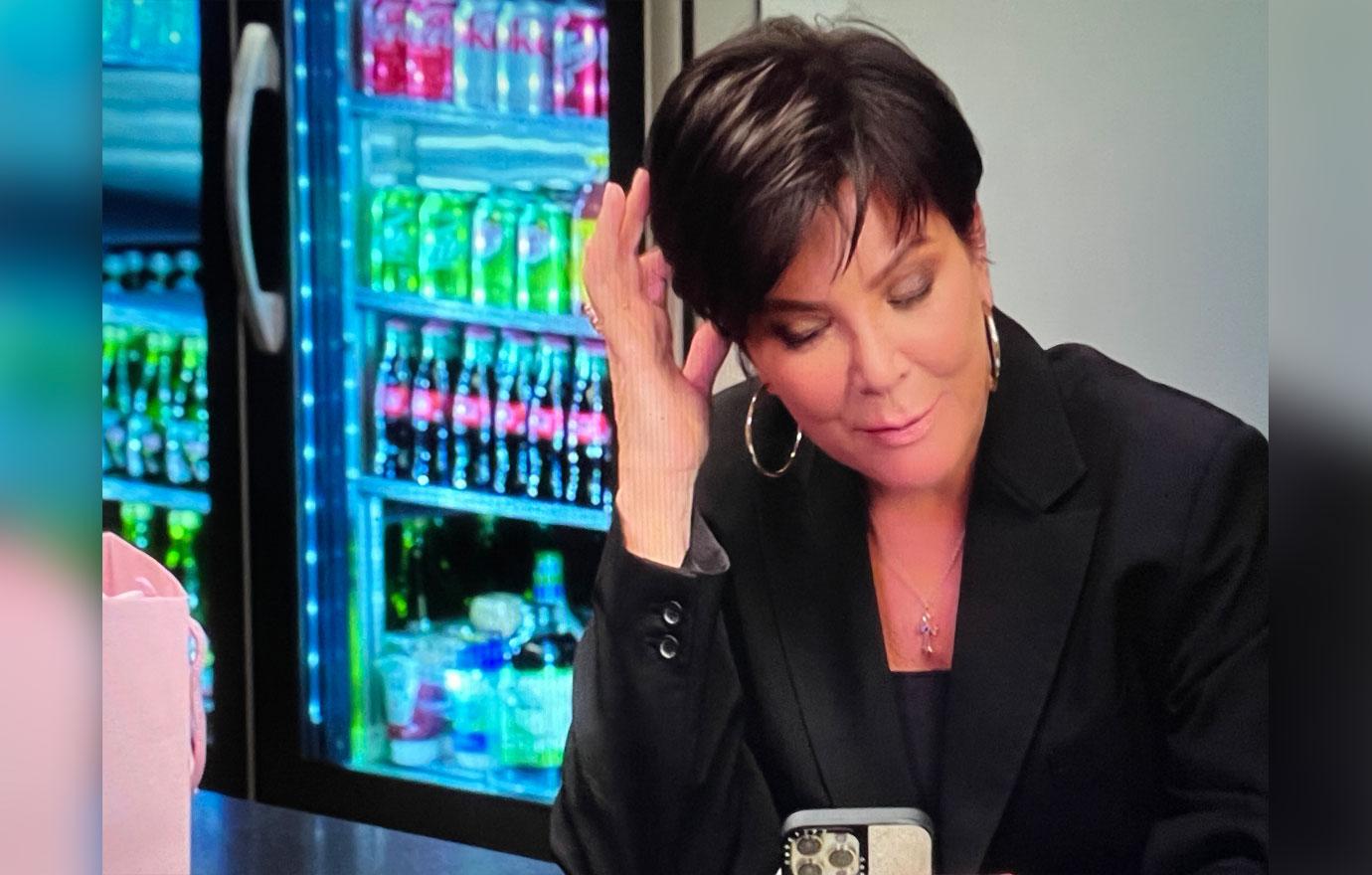 Article continues below advertisement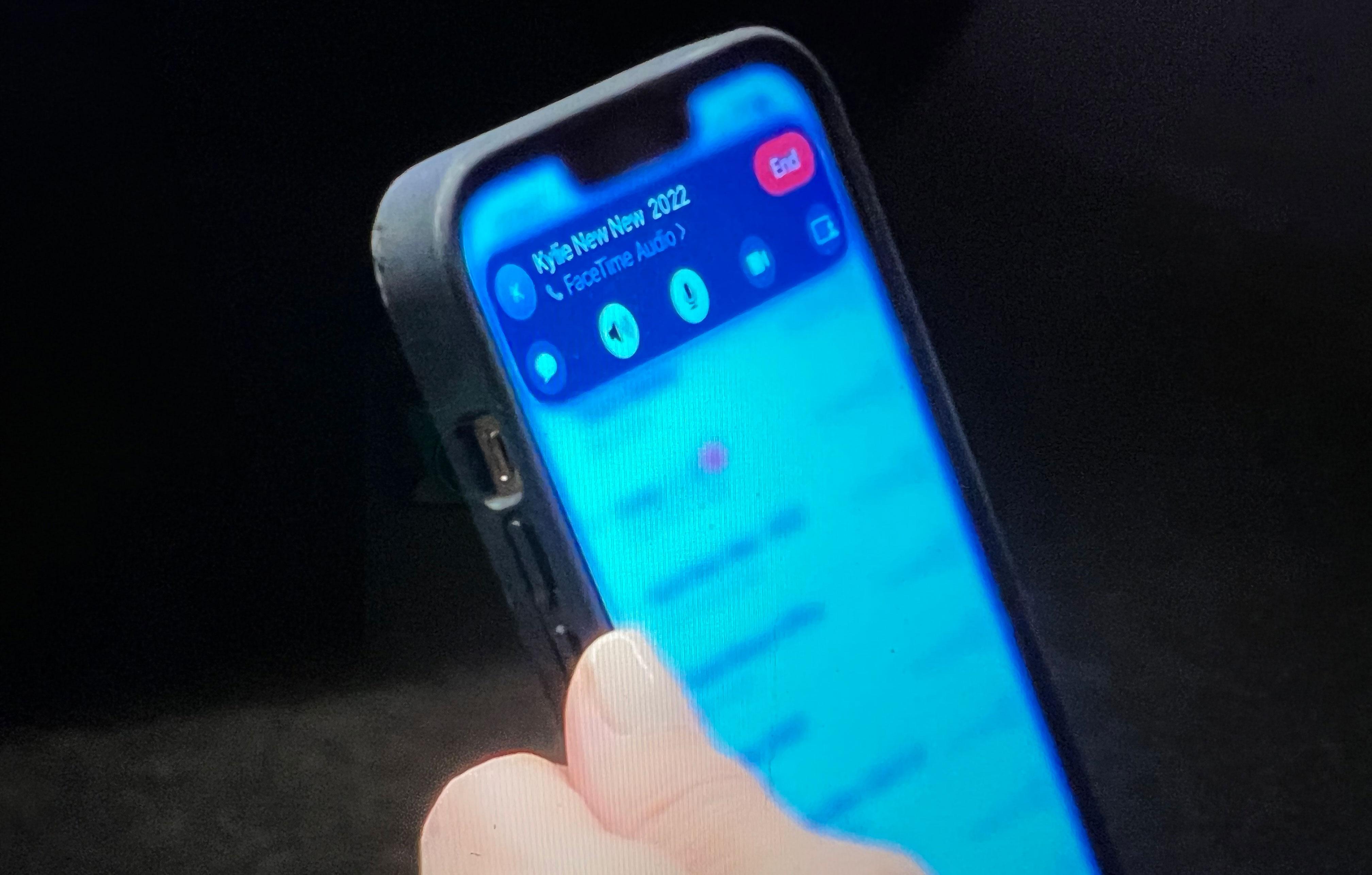 In what is one of the Kardashian's most egregious and exploitative fakeries to date, continuity challenged Kris Jenner delivered fake tears on cue and claimed she was overstruck with emotion when Barker called his soon-to-be mother-in-law to discuss the imminent proposal.
In the clip from episode 3, the Blink 182 drummer was clearly in on the scam and he pretended to Kris it would be the most "nerve-wracking thing ever."
Article continues below advertisement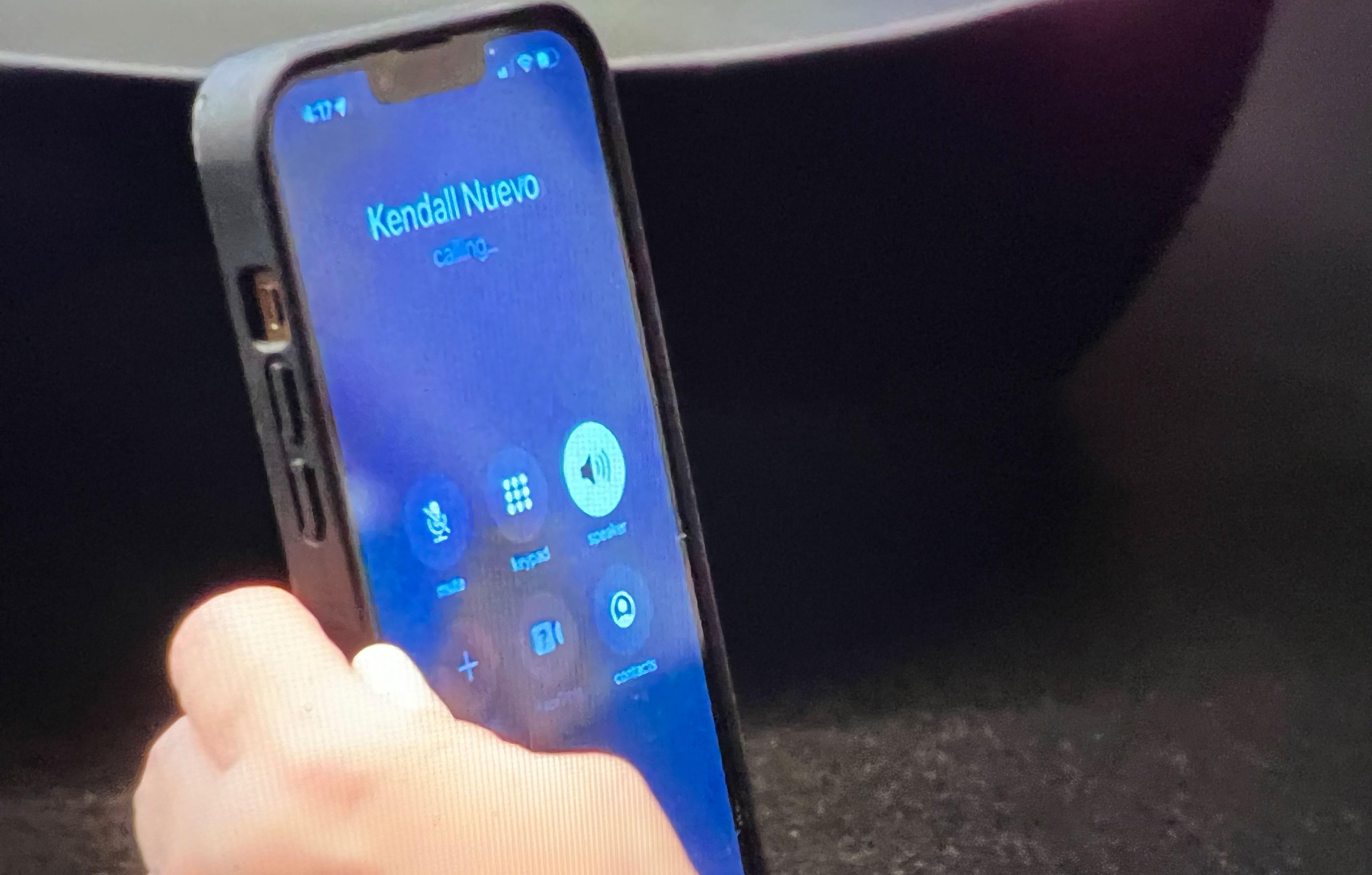 But a careful review of the footage exposes how Kris and Travis recreated the sequence of events prior to the momager calling Kim, Kylie, Kendall and Khloe in rapid-fire to coordinate the clan to attend the red rose proposal on October 17.
In screenshots of episode three reprinted here, Kris flipped through her phone to call her daughters.
The unabashed first lady of fake curiously called "Kimbo 2022", "Kylie New New 2022", "Kendall Nuevo" and "Khloe 2020" to relay the supposed pre-proposal conversation with Travis and rally her troops to ensure they'd attend.
But the scene was actually recorded at Kris' multi-million dollar office — and months after the proposal!
Marilyn Monroe Fans Outraged Over Alleged Damage To Iconic Dress After Kim Kardashian's Met Gala Appearance
Article continues below advertisement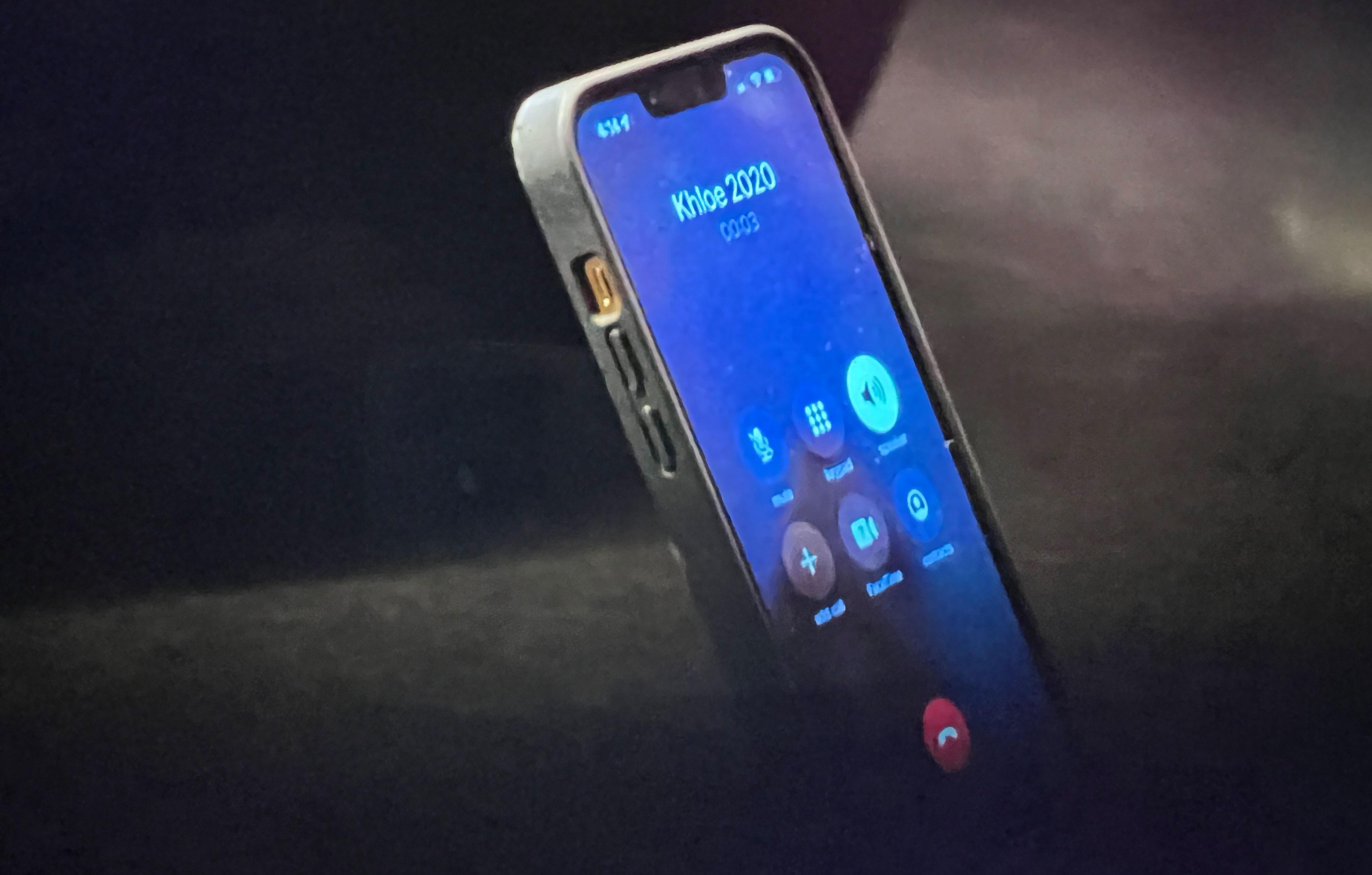 "The first three episodes of the show are supposedly happening in 2021," one television executive pondered to RadarOnline.com.
"When Kris did her apparent whip-round of the daughters in a scene tailor-made for the cameras, oddly the numbers she called from her phonebook were all of her daughters' 2022 numbers."
The industry insider joked: "Either Kris can see into the future, or the Kardashians are light years ahead — so much so they have phones in the future. What a joke! While we have come to expect such shoddy production values from the Kardashians, this from Hulu? Talk about being caught on camera."
Blac Chyna Accuses Kris Jenner Of Trying To 'Financially Ruin' Her With $400k Demand
Article continues below advertisement
Here is a more detailed breakdown of the fakery:
In the episode, Travis calls the self-anointed momager as she happened to be sitting in the kitchen of her family business office with her boyfriend Cory Gamble.
"Hey Trav," Kris said, as she turned up the volume so the cameras could catch all that was said. "I am good, I am good. I am sitting here with Cory."
Kris' lover Cory then interjected, saying: "How was New York?"
Desperate not to go off the pre-planned script, Travis overlooked Cory's question —in the past tense — and insisted he and Kourtney were still in the Big Apple.
"Oh it is amazing," he said, emphasizing the contemporaneous nature of "it is."
Article continues below advertisement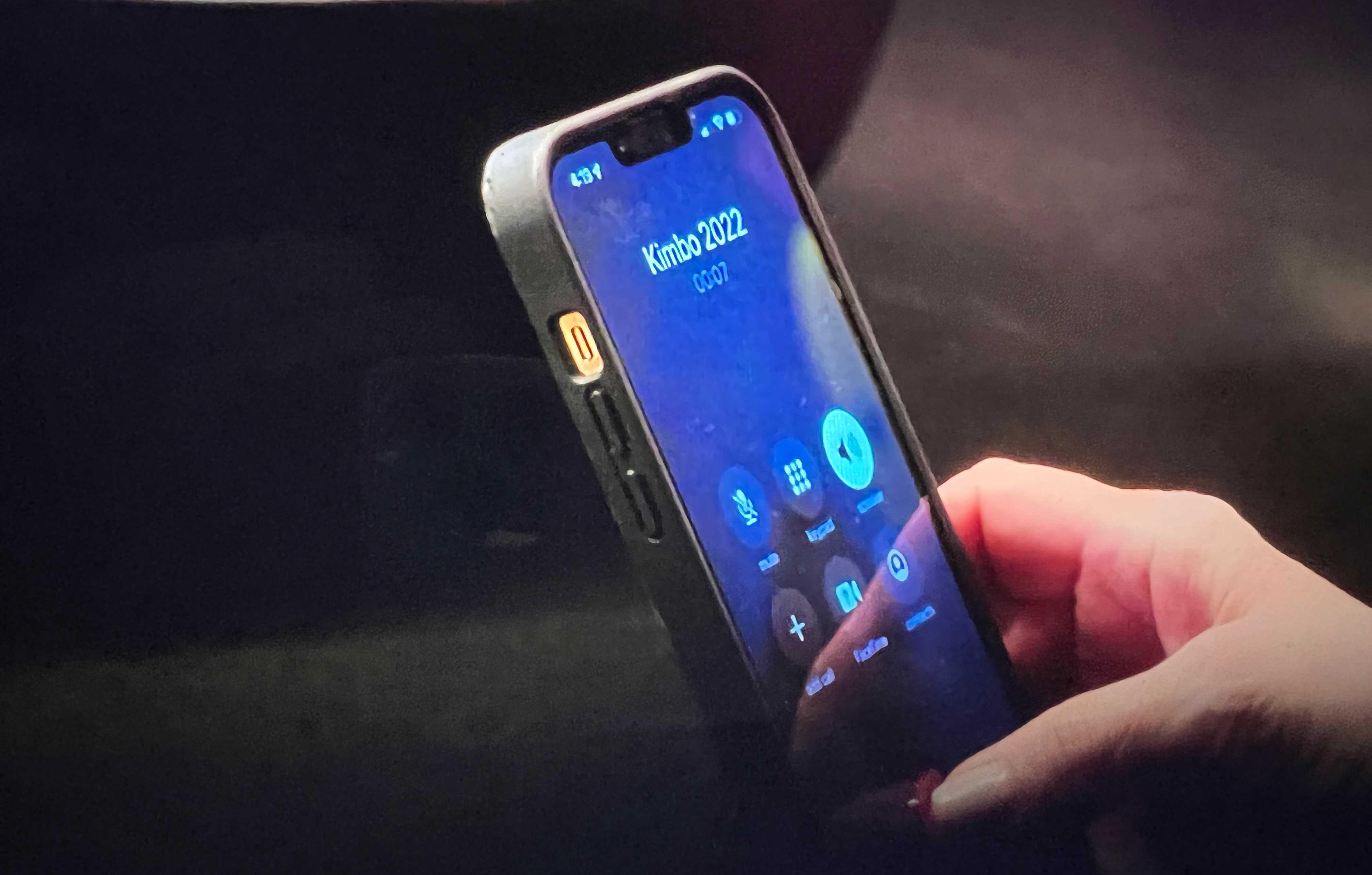 "It's amazing. I just got the best news. We went to the doctor and we are not doing egg retrieval until Tuesday so Sunday is meant to be."
To which Kris responded: "God, that's the best."
"Yeah, it'll happen on our anniversary which is the most amazing news ever!" a supposed sincere Travis said.
"Oh my god, are you nervous?" pretended Kris.
Article continues below advertisement
Article continues below advertisement
Then, Travis sent the note to Kris and allowed viewers to believe he was poised to tell Kourtney how much she meant to him which was what he'd already told her months earlier!
"A year ago today, I fell in love with you," the proposal read. "One night with you was all it took. You've been one of my best friends for years, I've admired you and adored you for so long, you're the love of my life. Kourtney, I want to spend the rest of it with you. Will you marry me?"
Of course, as we now know Kourtney had already said yes, rendering her mother's emotion as crocodile tears!
This, of course, is not the first time the Kardashians have been caught faking scenes.
Article continues below advertisement
In 2013, RadarOnline reported that in a 165-page deposition from a producer on the show, he confessed that when Kim and Kris Humphries were in the midst of their divorce battle, as least two scenes were "scripted, reshot or edited" to make Kris look like a villain.