Elvis Tells All! Kourtney Kardashian & Travis Barker's Wedding Officiant Spills Details On Last-Minute Ceremony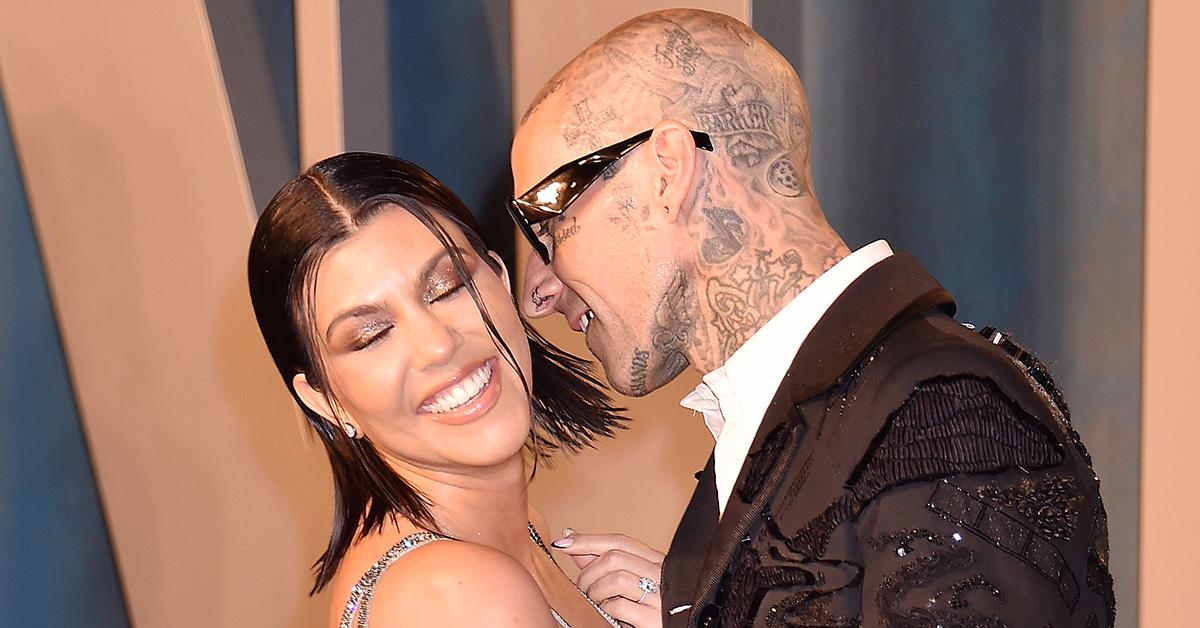 The Elvis impersonator who wed Kourtney Kardashian and Travis Barker is spilling the tea on the famous couple's last-minute ceremony, revealing he almost turned them down — but money talks.
Dean Diamond is soaking up his 15 minutes of fame by speaking to The Sun about the couple's nuptials. The duo — lovingly nicknamed Kravis — said "I do" at a chapel in Las Vegas on Monday, just hours after the Grammys.
Article continues below advertisement
Their marriage isn't legally binding — RadarOnline.com discovered no marriage license exists. But according to Elvis, Kourtney and Travis were all in when they became husband and wife.
Diamond says the ceremony almost didn't happen because he turned them away when they changed the time at the last second.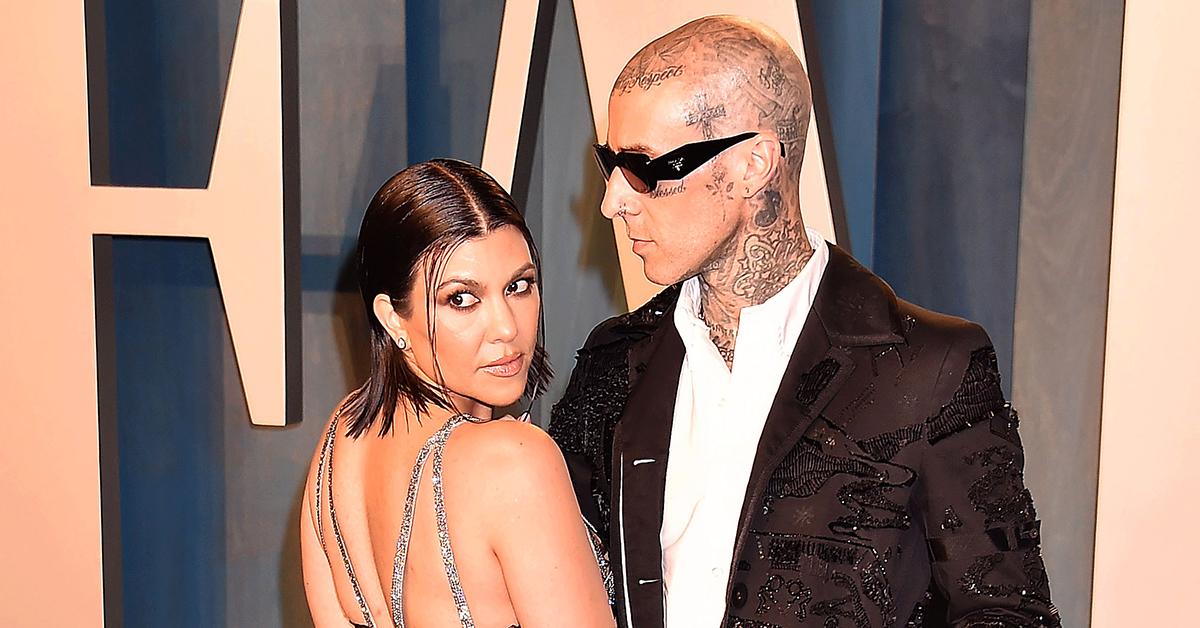 Article continues below advertisement
"It was like 12:30 at night and they wanted me to be down there at 1 o'clock, then he called me back and said, 'No, they're gonna be late, it's not gonna be till 2," the impersonator told the outlet.
"I almost changed my mind I said, 'I don't know if that's too late because I've got weddings the next day,'" Diamond revealed, adding that he only said yes once they offered to cough up more money.
Diamond explained the person on the other end of the phone call promised, "'we'll sweeten the pot, we'll give you more money, it's going to be a celebrity," which instantly changed his mind.
Kourtney and Travis weren't going to get married without Elvis present. They even dished out more dough for the impersonator.
Article continues below advertisement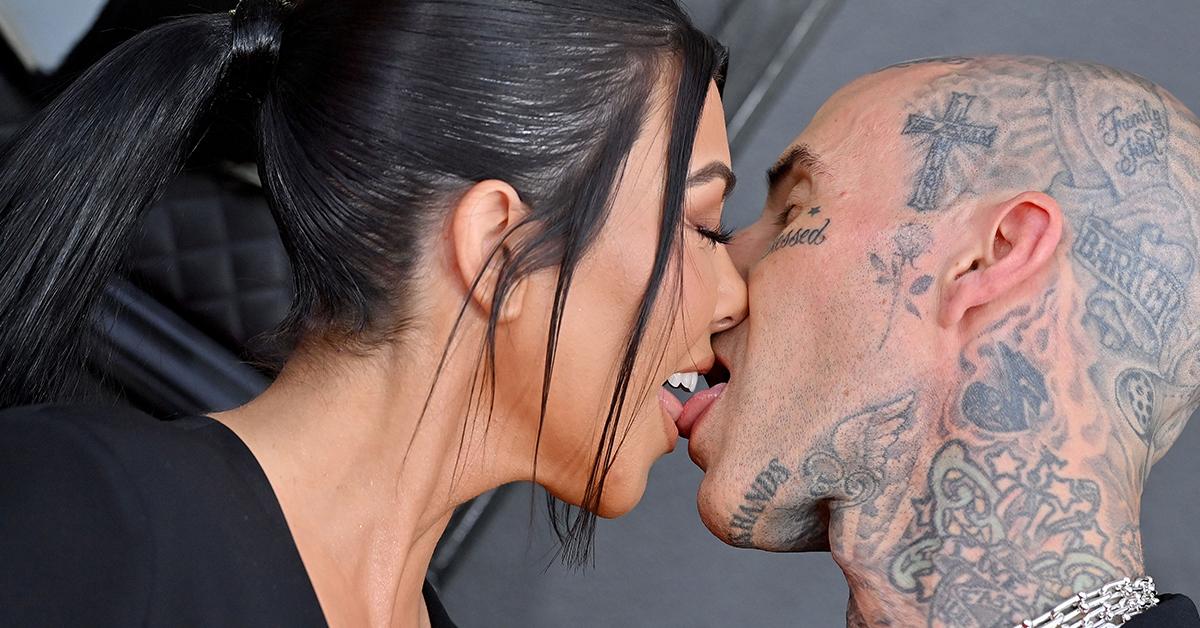 MORE ON:
Kourtney Kardashian
Their ceremony was $600, but Elvis was an extra $200. Kourtney and Travis — whose estimated worth together is more than $100 million — paid a whopping $800 for their Sin City surprise ceremony.
When it came time to exchange vows, Diamond said the duo clearly couldn't wait to become husband and wife.
Article continues below advertisement
"He wasn't saying as much as her, but he was speaking with his eyes, the way he was looking at her like, 'Wow, I get to marry you,'" he claimed.
The Elvis impersonator said the couple didn't have vows of their own, so he provided ones by The King. While they might not come prepared with words, they did come with their own rings.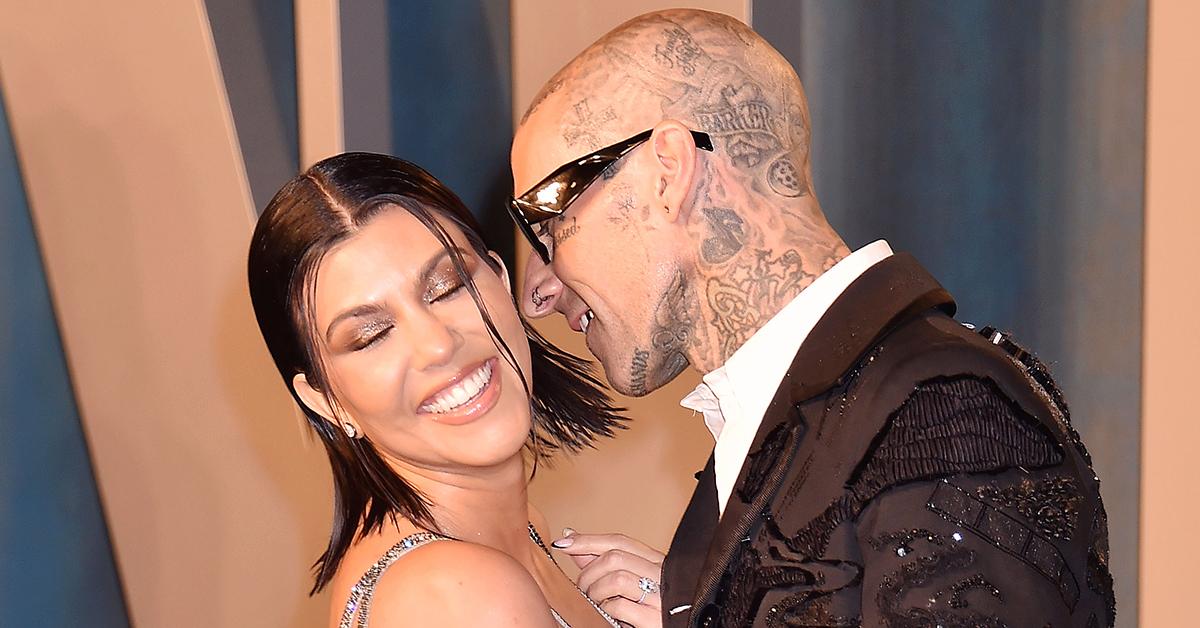 Article continues below advertisement
"I talked to them, I said, we're gonna do two songs. You're gonna do the Elvis vows. They didn't have any vows of their own. They had rings on already. So we did the ring ceremony together," Diamond added.
He explained the just married couple giggled while sharing a kiss to Can't Help Falling in Love followed by A Mess Of Blues.
On Wednesday, Kourtney broke her silence about their super-secret ceremony. Sharing behind-the-scenes photos of their wedding bliss, the Keeping Up With The Kardashians star wrote, "Once upon a time in a land far, far away (Las Vegas) at 2am, after an epic night and a little tequila, a queen and her handsome king ventured out to the only open chapel with an Elvis and got married (with no license). Practice makes perfect."