Kim Kardashian Busted For Another Major Photoshop Fail, Mortified Star Deletes Warped Image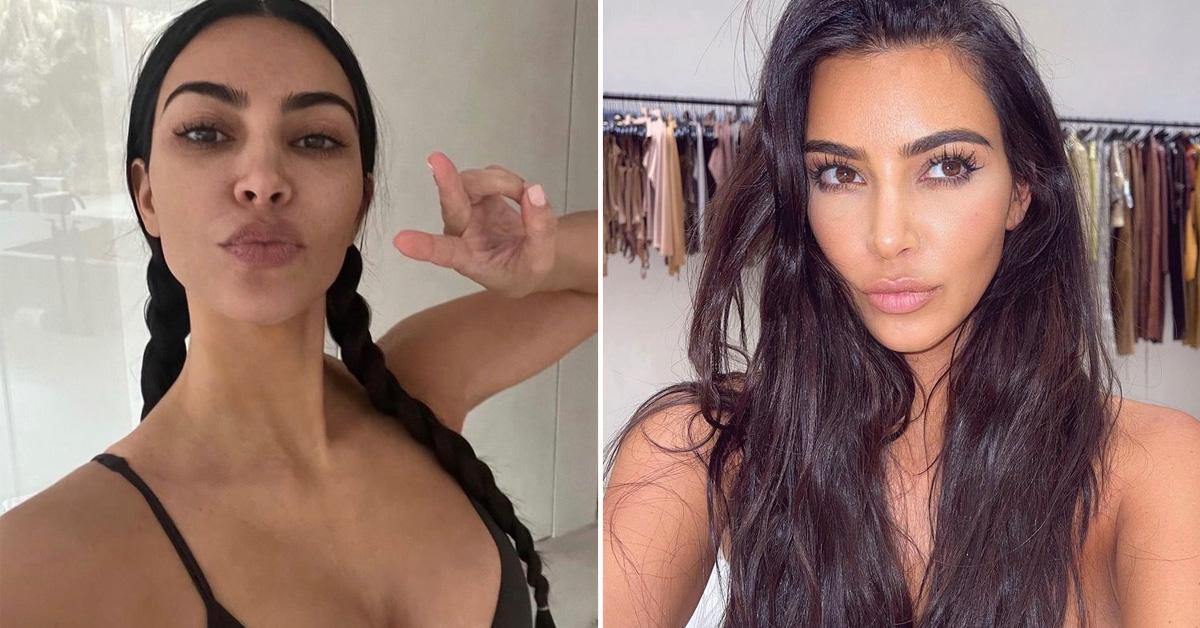 It's long been speculated that Kim Kardashian has spent and continues to spend quite a bit of cash to look flawless in real life, but even she falls victim to the temptations of digital editing.
Article continues below advertisement
Ever since the 41-year-old reality star-turned-business mogul got back from her Bahamian getaway with boyfriend Pete Davidson, she's been posting snaps from the couple's tropical trip.
Though the 28-year-old comedian has yet to make it to the billionaire's Instagram page, it's believed he was the photographer behind many of his girlfriend's hot shots.
But on Tuesday, the internet took a break from trying to decode the P on Kim's hat and/or make out the shadow of the person snapping her pic after she posted a series of new bombshell bikini photos.
The post initially had six images, but after fans noticed a major Photoshop fail in one of the pictures, Kim took advantage of the app's new feature that lets users remove one or more slides without having to delete the entire post.
Article continues below advertisement
The photo in question was an "action" shot that showed Kardashian walking away from the water while pursing her famous lips and flashing a peace sign. The picture was taken from the side, so it captured the profile of the Keeping Up with the Kardashians star's famous backside.
While it's not totally clear what she may have been trying to alter (the internet believes she was Facetuning her shadow to reflect the alleged edits she made to her body), it's abundantly clear she did not notice that she accidentally applied the effect to her calf/leg.
The back of the star's right knee was so warped and dipped so far in that even a medical professional would be concerned.
Khloé Kardashian Gets Caught Up In Another Photoshop Scandal Upon Her Return To Instagram Amid Tristan Thompson Drama
Article continues below advertisement
Photoshop and cosmetic procedure sleuth Dana Omari was one of the many who snagged a screenshot of the image in question before Kardashian realized the faux pas and removed it from the queue.
"We need to stop accepting images they post as photos, they [are] paintings," read one of the comments left on Dana's post post.
"Imagine editing YOUR SHADOW," read another.
"All those expensive a** procedures and she still photoshops..?" a third pointed out.
"They've been messing up a lot," noted someone else, making a general statement about the Kardashian-Jenner family's photo fails as a whole. "They had to delete the unedited pic that was posted of Kim and Kris and I think Chi which shows that Kim actually looks her age."
And as one person pointed out, "Her hair also doesn't match the hair of her shadow lol."
But some fans went ahead and gave Kim the benefit of the doubt, arguing, "Maybe she just got bit by a shark."