Kim Kardashian NEARLY Slips Out Of Itsy Bitsy Bikini While Arriving To SKIMS Pop-Up Shop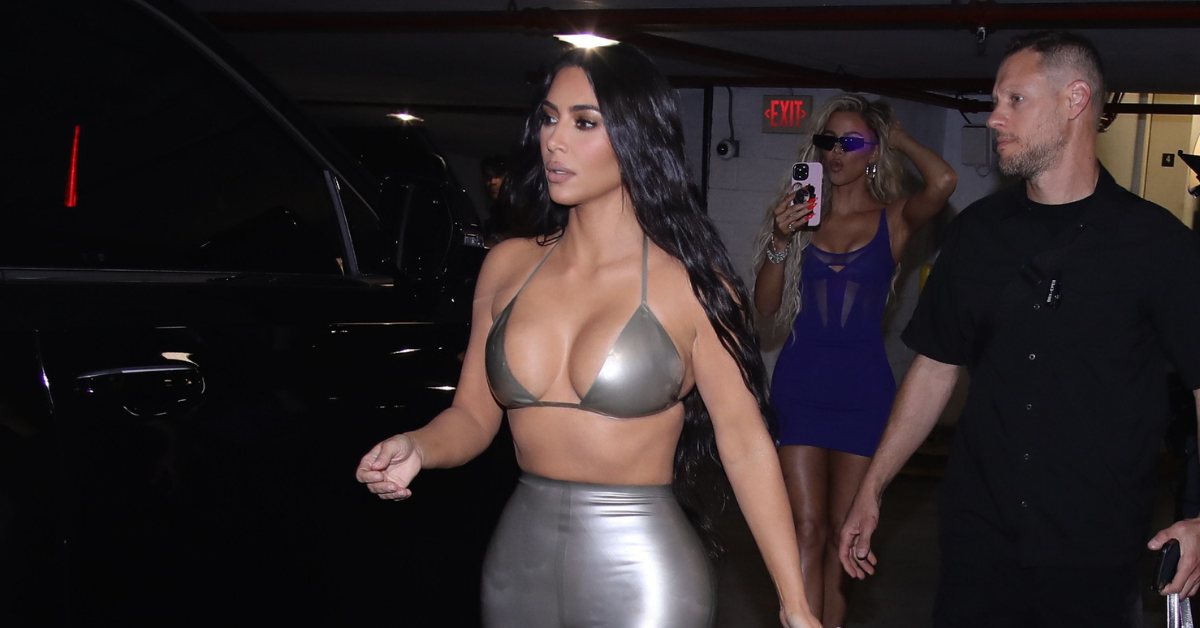 Kim Kardashian almost had an embarrassing wardrobe malfunction upon arriving to a new SKIMS pop-up shop in Florida over the weekend. As the billionaire businesswoman and SKIMS founder made an appearance at the new shop, she reportedly nearly slipped right out of her leather bikini top. The incident and sighting also comes just days after the latest update regarding Kim and her ongoing court battle with her former housekeeper and maintenance crew.
Article continues below advertisement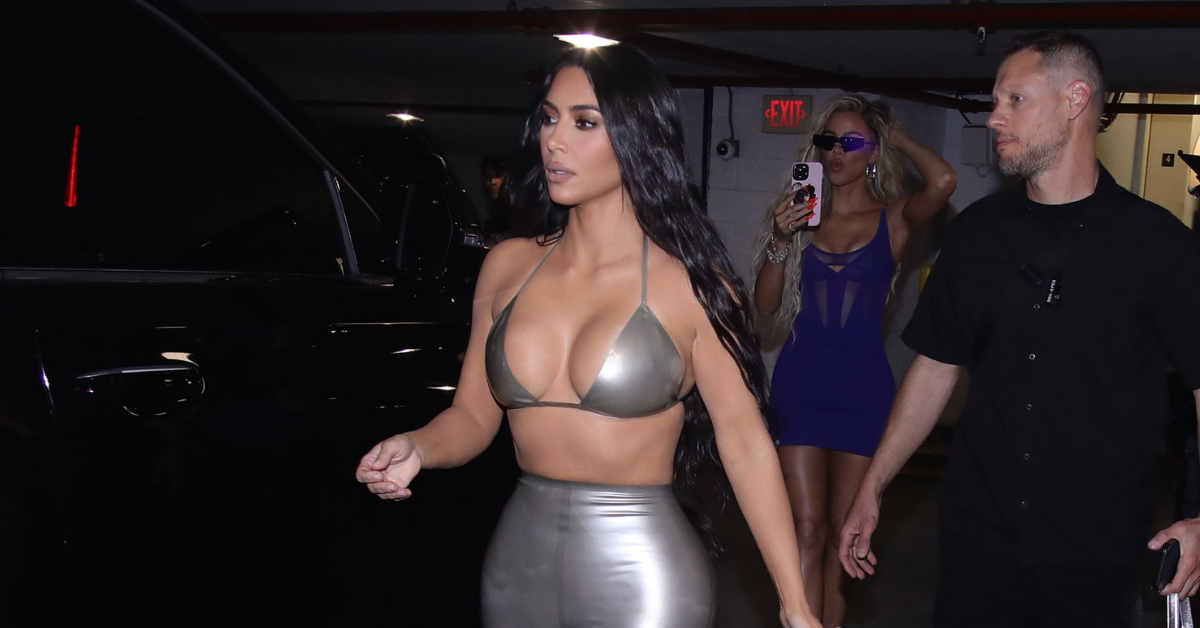 According to The Sun, the 41-year-old Keeping Up with the Kardashians star and her 37-year-old younger sister Khloe made an appearance in Miami on Saturday to promote their new SKIMS pop-up shop when the potential wardrobe malfunction took place.
Besides the silver leather bikini top that almost popped right off her torso, Kim also dressed up in matching skintight silver leggings as well as sandal stilettos. She completed her Miami SKIMS look with angular sunglasses.
As for Khloe, she was dressed up in a revealing blue gown and a pair of angular shades much like her sister's.
Prior to the pop-up shop's grand opening Saturday evening, Kim took to Instagram to promote her new location and SKIMS swimwear line by posting an Insta story saying: "We've hit the beach."
Article continues below advertisement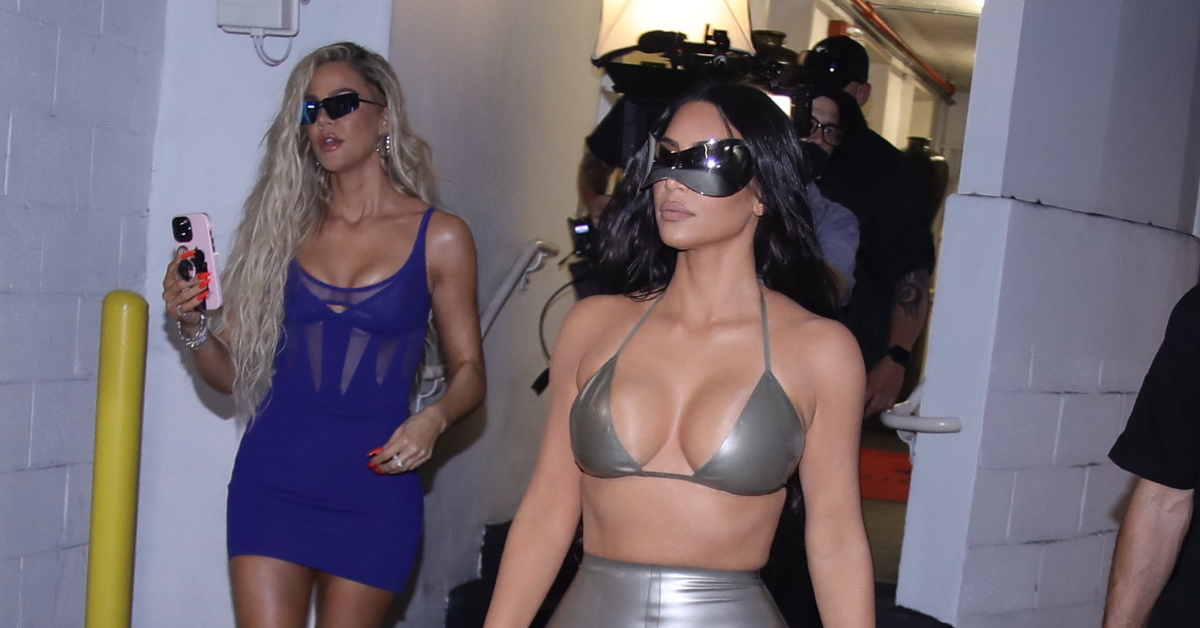 SKIMS, a brand founded by Kim and Jens Grede in 2019 and has since been valued at upwards of $3.2 billion dollars, has previously released lines focusing on underwear, loungewear, and shapewear. Now, with the opening of the new Miami store, Kim's company is venturing into swimwear waters for the first time.
But although the new swimwear shop launched over the weekend to much success, Kim's almost wardrobe malfunction was not the only problem she faced regarding the store's grand opening, because some unhappy fans took to social media to express their disappoint and borderline frustration with the huge turnout and wait times to even step foot in the pop-up shop.
"This line at the skims pop up shop is ridiculous, cannot believe I'm standing in this Miami heat," one upset SKIMS shopper wrote on Twitter on Saturday.
"So ashamed at how long I waited in line for this #skims bathing suit," another regretful fan wrote on the social media platform.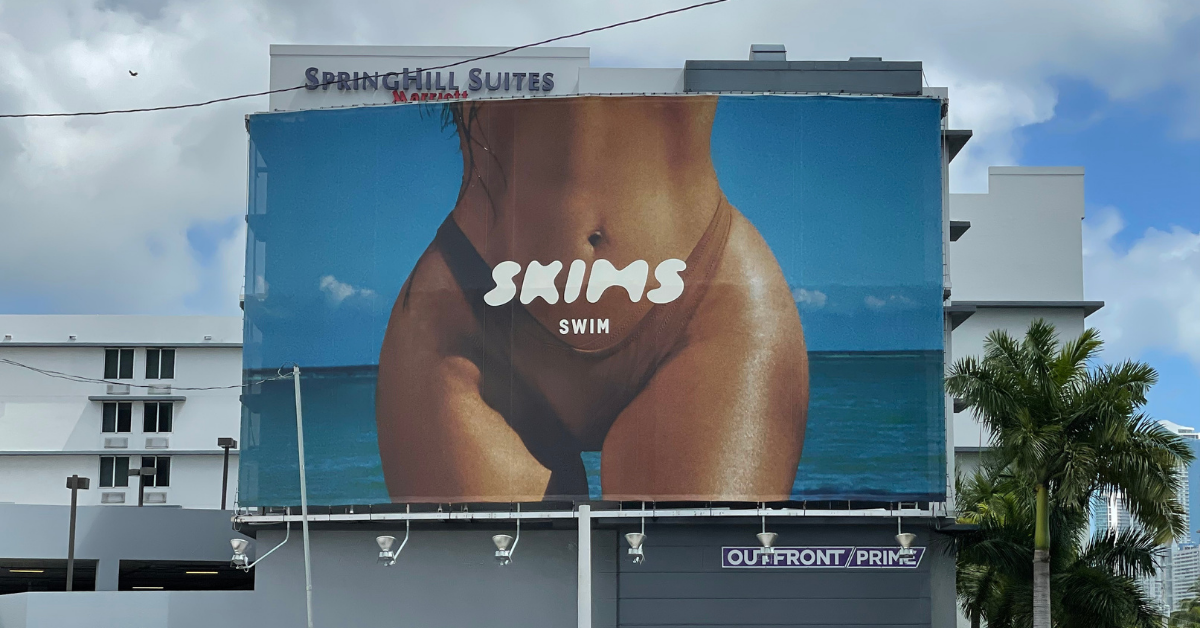 As Radar reported, Kim's grand opening in Miami on Saturday also comes right around the same time the billionaire megastar found herself in hot water for selling a pair of her used Yeezy sneakers for a whopping $375 on her and her family's online store Kardashian Kloset.
Kim has also found herself in hot water in connection to a nasty court battle between her and her former housekeeper and workers who filed a lawsuit against the model for allegedly failing to pay them overtime, not properly reimbursing them for expenses, and failing to provide them proper meal breaks. Most recently, Kim has refused to turn over security footage and other documents pertaining to the case that have been requested by attorney Andrew Ramirez.