No Glam Squad! Kim Kardashian Flaunts Rare Makeup-Free Complexion & Fans React To Stripped-Down Look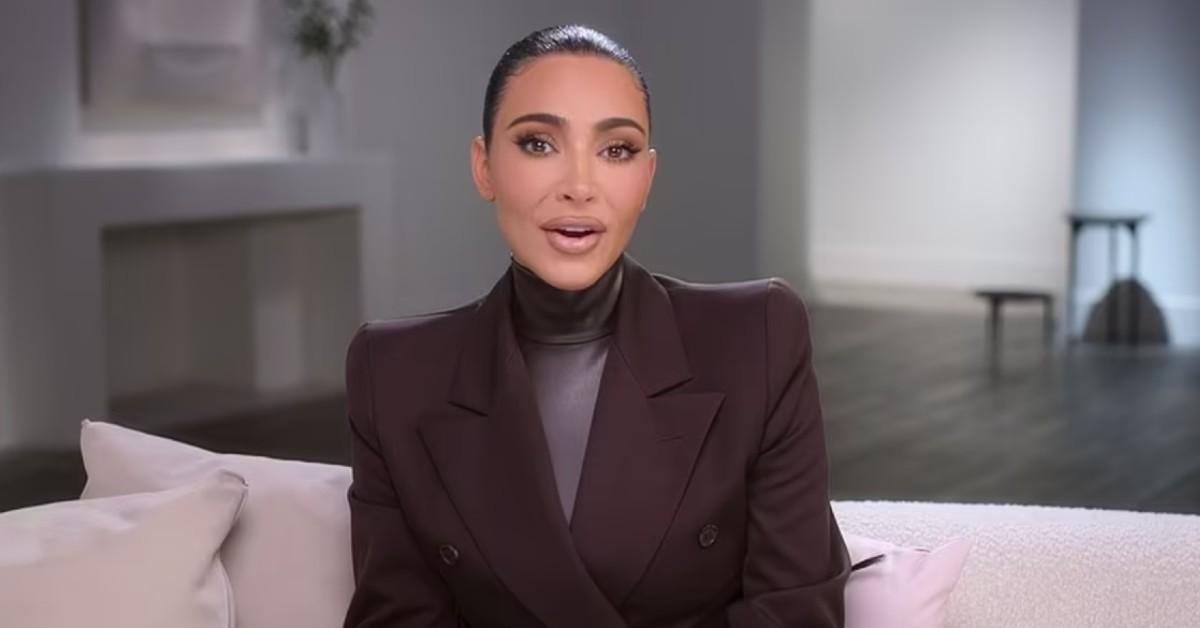 Kim Kardashian went make-up free while filming an episode of The Kardashians, giving fans a rare look at her au naturel appearance.
The reality star-turned-beauty and fashion mogul, 41, was enjoying a relaxing morning at her stunning $60 million Los Angeles mansion in a recent scene, during which Khloé Kardashian and Tristan Thompson were there using her top-of-the-line gym equipment.
Kim's estranged husband, Kanye West, also stopped by to pick up their two youngest kids as she prepared to get ready for her day ahead.
Article continues below advertisement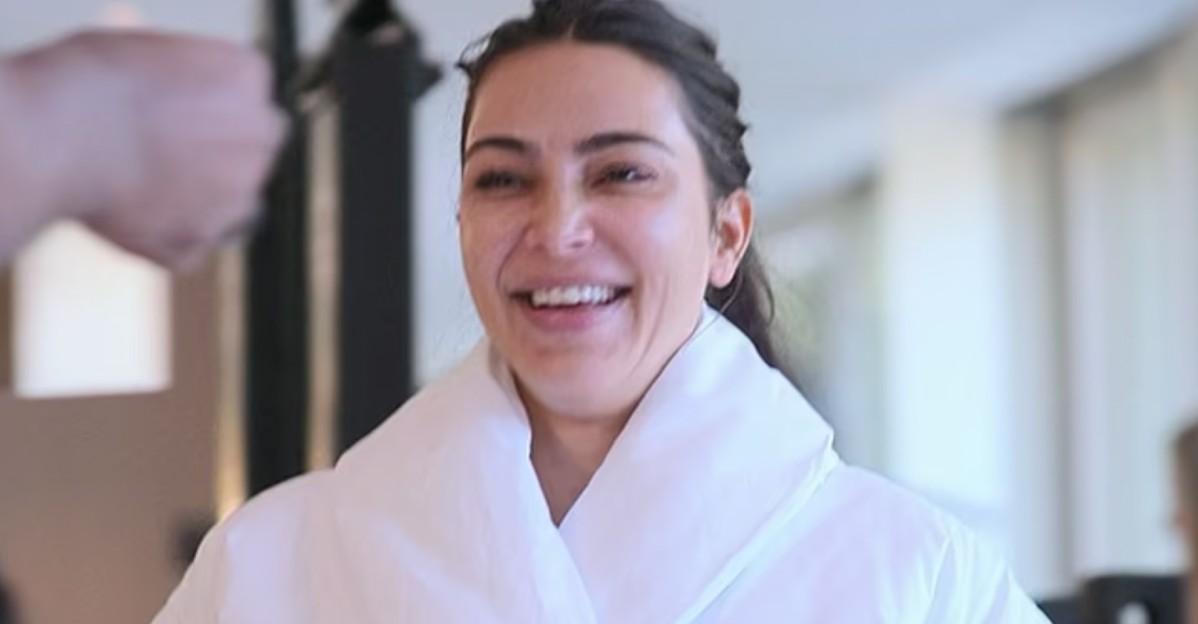 "I just woke up and the mornings that he takes them to the school is kind of relieving for me cause I get to do a little bit of work," the former E! personality said in a confessional. "We now trade off on who gets to take the kids to school in the morning."
The Skims founder, who is always dressed to the nines with a glam squad in tow, kept it simple for the scene by wearing a sold-out duvet robe from her collection with her hair up in a ponytail.
To no surprise, fans were loving to see the mom of four's filter-free look on the show.
Article continues below advertisement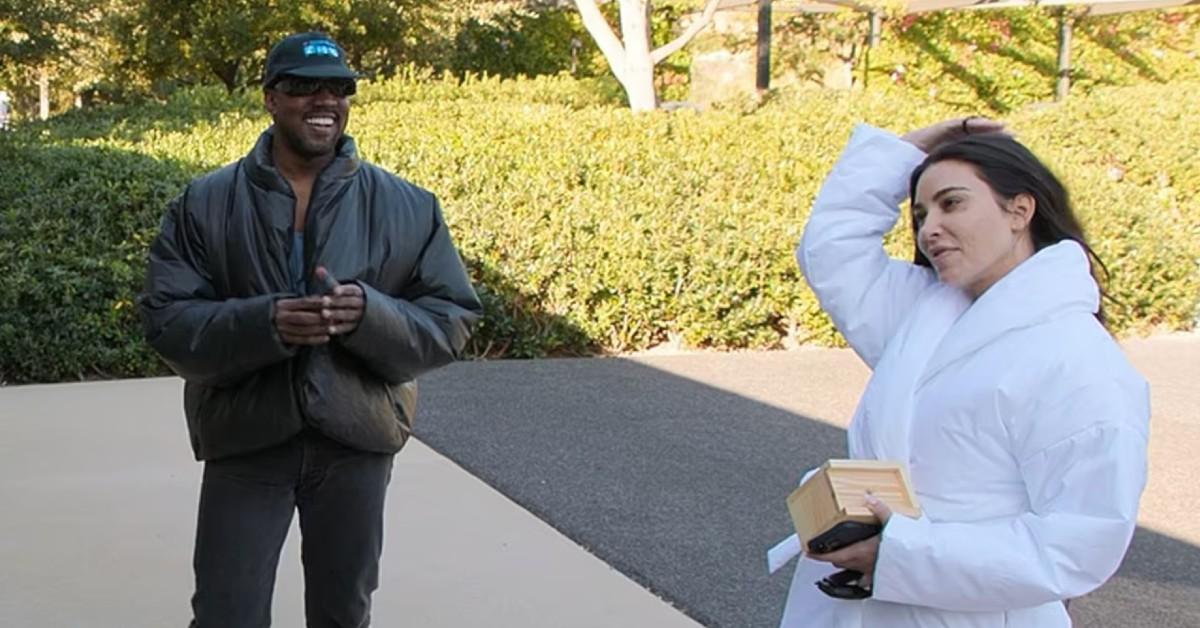 "Kim is beautiful, her face without makeup is top tier #TheKardashians would love to see her skin care [sic] routine," one social media user tweeted.
"Kim looks soooo good with no makeup," another added, while a third praised her for being more herself on the new Hulu series, writing, "Kim will say anything (good or bad) about herself and she shows up with no makeup. #Respect."
Article continues below advertisement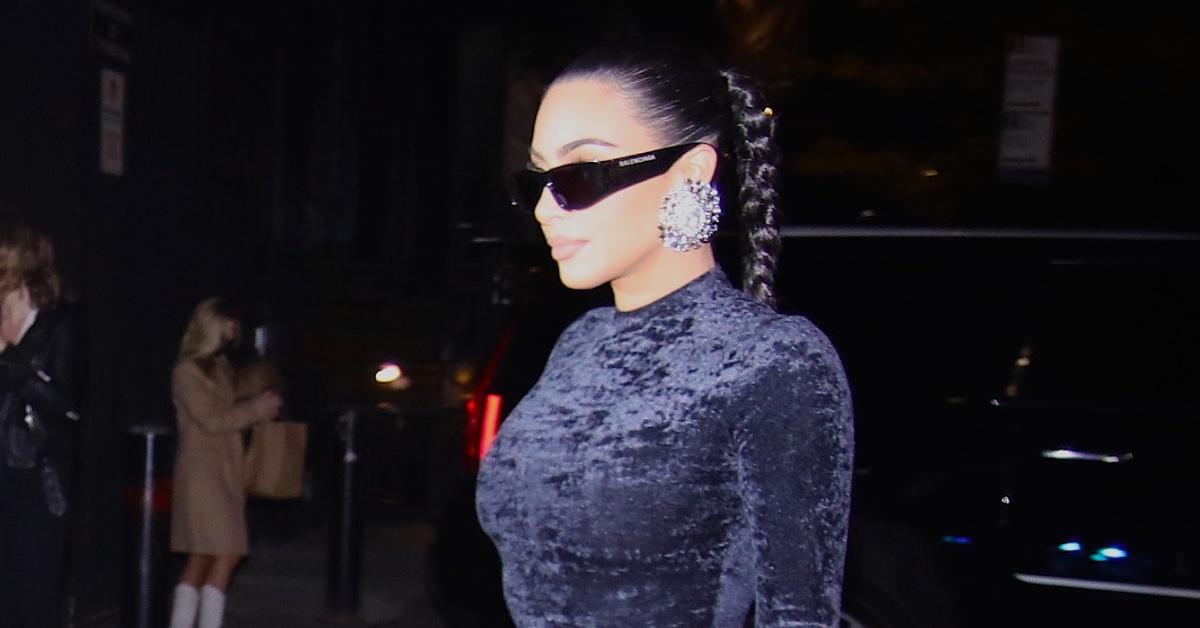 Viewers were also singing the show's praises for giving a raw and more in-depth look into her legal pursuits, as well as her mission to free wrongly-convicted prisoners.
During one flashback scene, Kim could be seen breaking down in tears while speaking with Brandon Bernard, who was executed in December 2020.
In the same episode, Kim found out she passed her baby bar exam and helped inmate Julius Jones be granted clemency for a 1999 murder he says he did not commit. He will instead serve a life sentence without the possibility of parole.