Kim Kardashian Shows Kanye West What He's Missing, Dangles Tight Body In Bikini After Ex Threatens Boyfriend Pete Davidson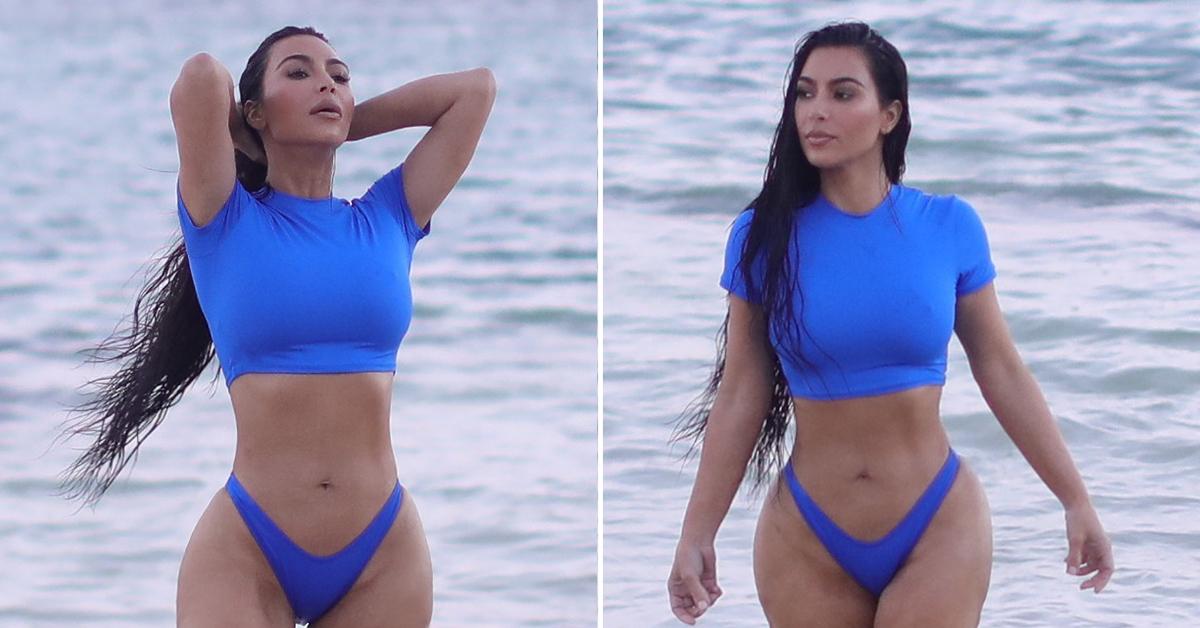 Article continues below advertisement
The Keeping up With The Kardashians star proved she has business on the brain amid her estranged husband's latest outburst. Kim paid Kanye's rants no mind, slipping into a revealing two-piece to hawk her SKIMS swimwear line in the Caribbean earlier this week.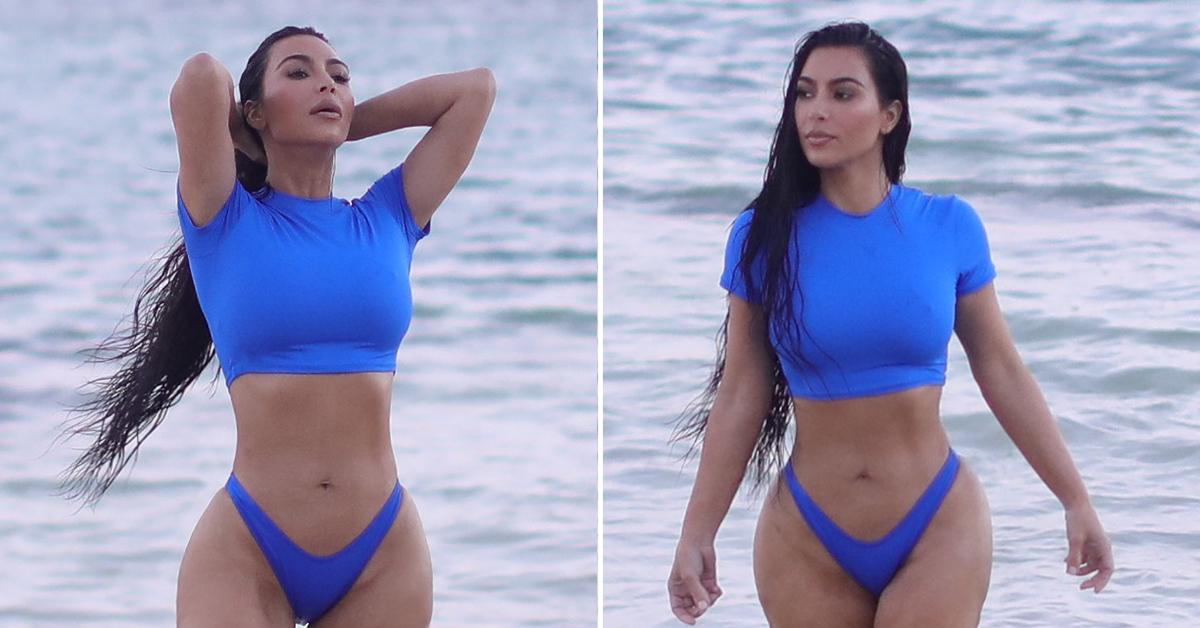 Article continues below advertisement
The billionaire mogul made mouths water, dipping herself into the ocean in a cropped blue swim top with revealing bottoms. Kim gave it to the camera from every angle. She shined from the front and side, but nothing compared to when she turned to the back.
Exposing her nearly-bare butt, Kim gave the photographer an eyeful when she dangled her famous backside to the lens.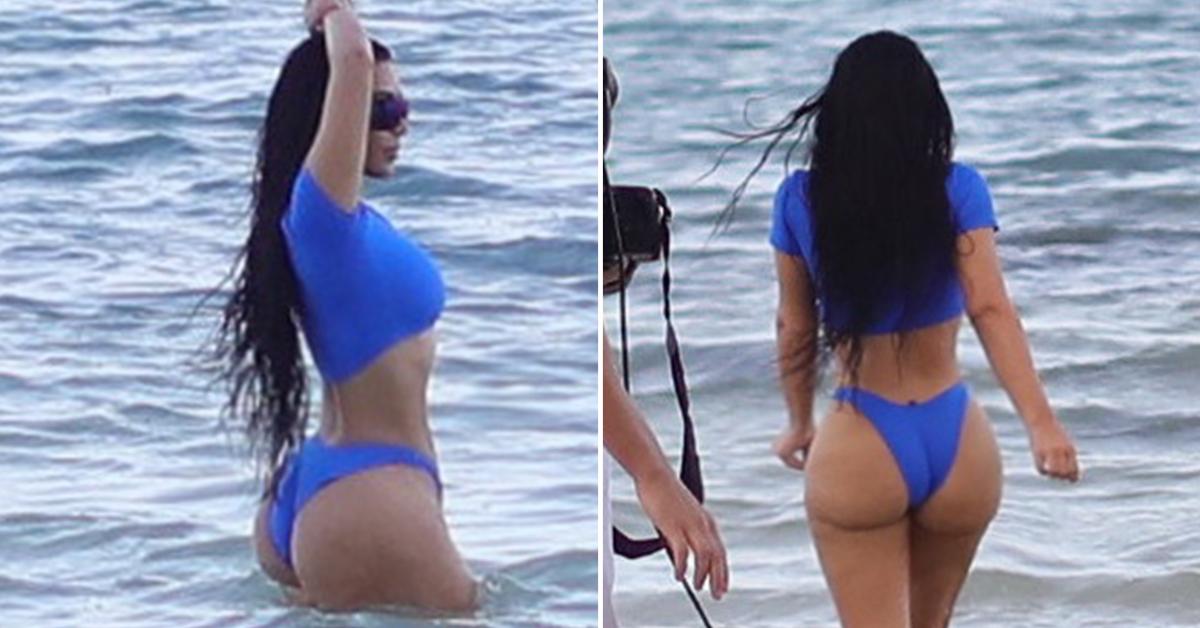 Article continues below advertisement
The SKIMS founder oozed confidence in the shockingly bright and flattering bikini. Sizzling with sex appeal, Kanye's ex also showed off her playful side by throwing up peace signs.
Knowing that sex sells, Kim worked hard for her money by blowing kisses to the camera.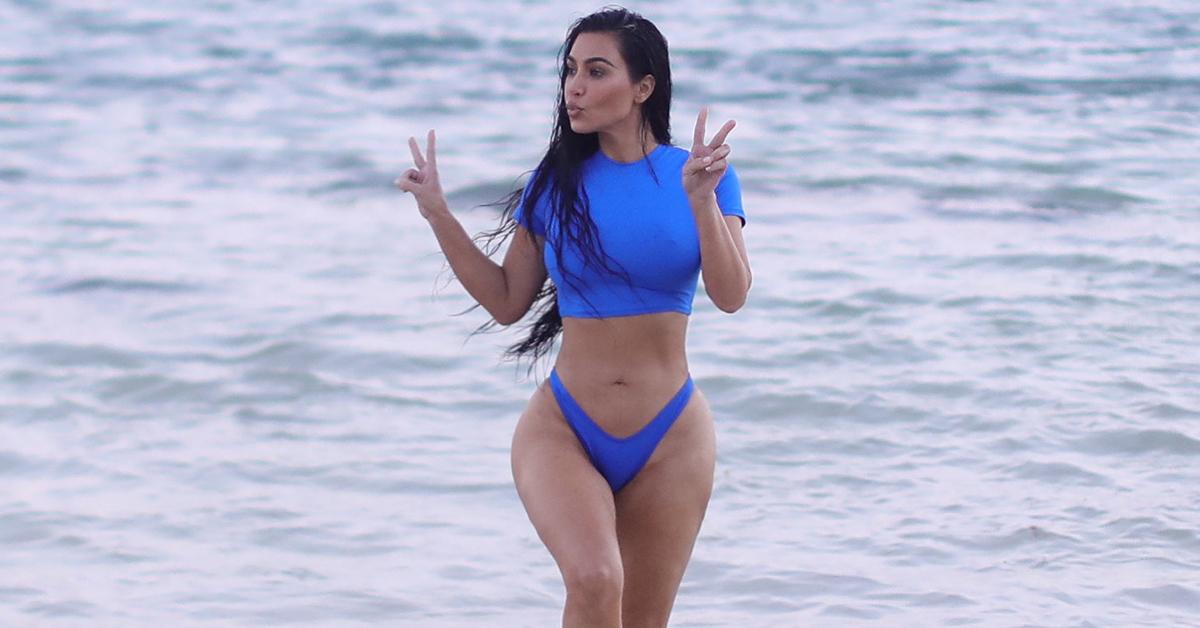 Article continues below advertisement
The reality star-turned-social justice warrior has only gotten hotter since pulling the plug on her marriage to Kanye. Hiking up her thong-inspired bikini bottoms, Kim flaunted her tight stomach and Cola-Cola bottle-shaped figure.
After losing sunlight, the mom of four said sayonara to the beach.
Jumping on a golf cart, Kim left the ocean in the dust. Meanwhile, back in L.A., Kanye was caught licking an ice cream cone and playing nice with fans after punching one last week.
The rapper is being investigated by the LAPD for alleged battery, but that's the least of Ye's woes.
Article continues below advertisement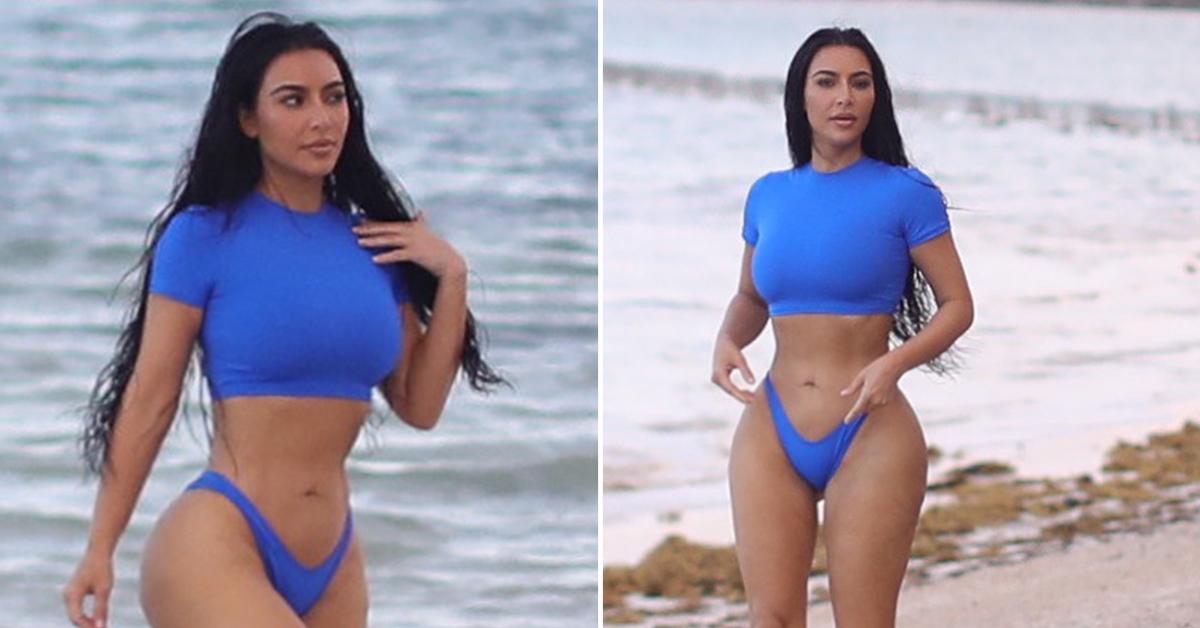 Kim's estranged husband isn't happy about her relationship with Davidson, and he made it known by vowing to "beat Pete Davidson's ass." Days later, Kanye turned on his ex, alleging she "banned" him from attending their daughter Chicago's fourth birthday party.
Article continues below advertisement
While Pete has added extra security to his team while dating Kim, she isn't taking Ye's threats seriously. RadarOnline.com is told that despite reports, the KUWTK star has not hired "all-new security."
We've learned, Kim is sticking with the same protection team that she's used for years.