Kanye West All Smiles With Ice Cream, Rapper Bizarrely Happy Just Days After Punching A Fan & Chicago's Birthday Drama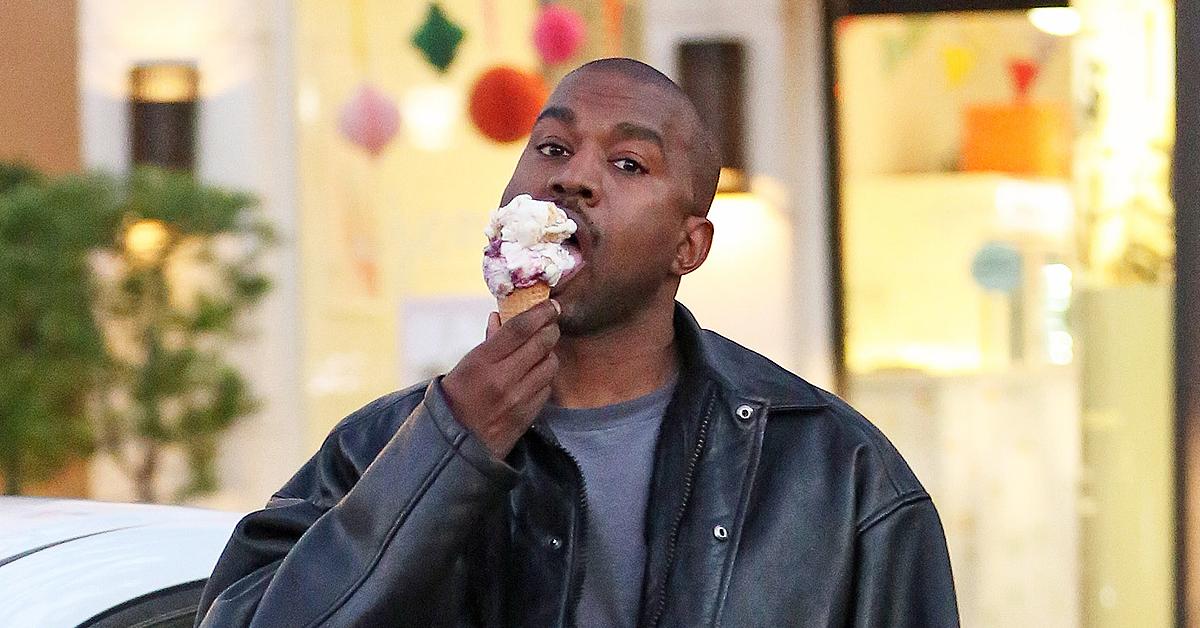 Kanye West was strangely in a great mood after going through a series of sad and unhappy events over the last couple of weeks.
The rapper was spotted smiling while greeting a fan on Thursday, days after punching a man and going on a rant about his daughter Chicago's fourth birthday.
Article continues below advertisement
In the photos obtained by Radar, the father of four went to grab an ice cream in Calabasas after seeing his doctor.
The Jesus Is King seemed pretty content as he indulged in the delicious treat, licking his ice cream cone while walking back to his vehicle.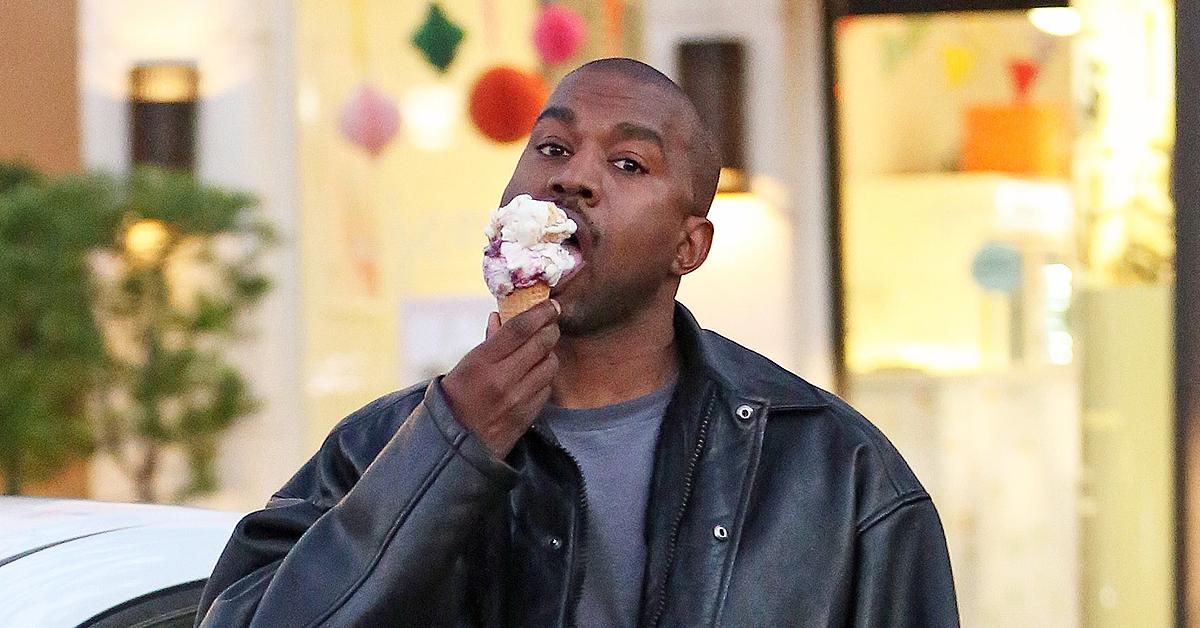 Article continues below advertisement
The sighting comes after the Praise To God rapper claimed his estranged wife, Kim Kardashian, did not invite him to Chicago's birthday party over the weekend.
As he left the shop, paparazzi and fans tried to approach the rapper while West calmly made his way back to his minivan.
The shutterbug took the opportunity to ask the Yeezy founder about the death of fashion legend Andre Leon Talley. Still, as he answered the question, a fan shouted at him, calling the rapper "an amazing father."
West responded with a big smile and gave the fan a fist bump, showing his appreciation for the compliment.
Article continues below advertisement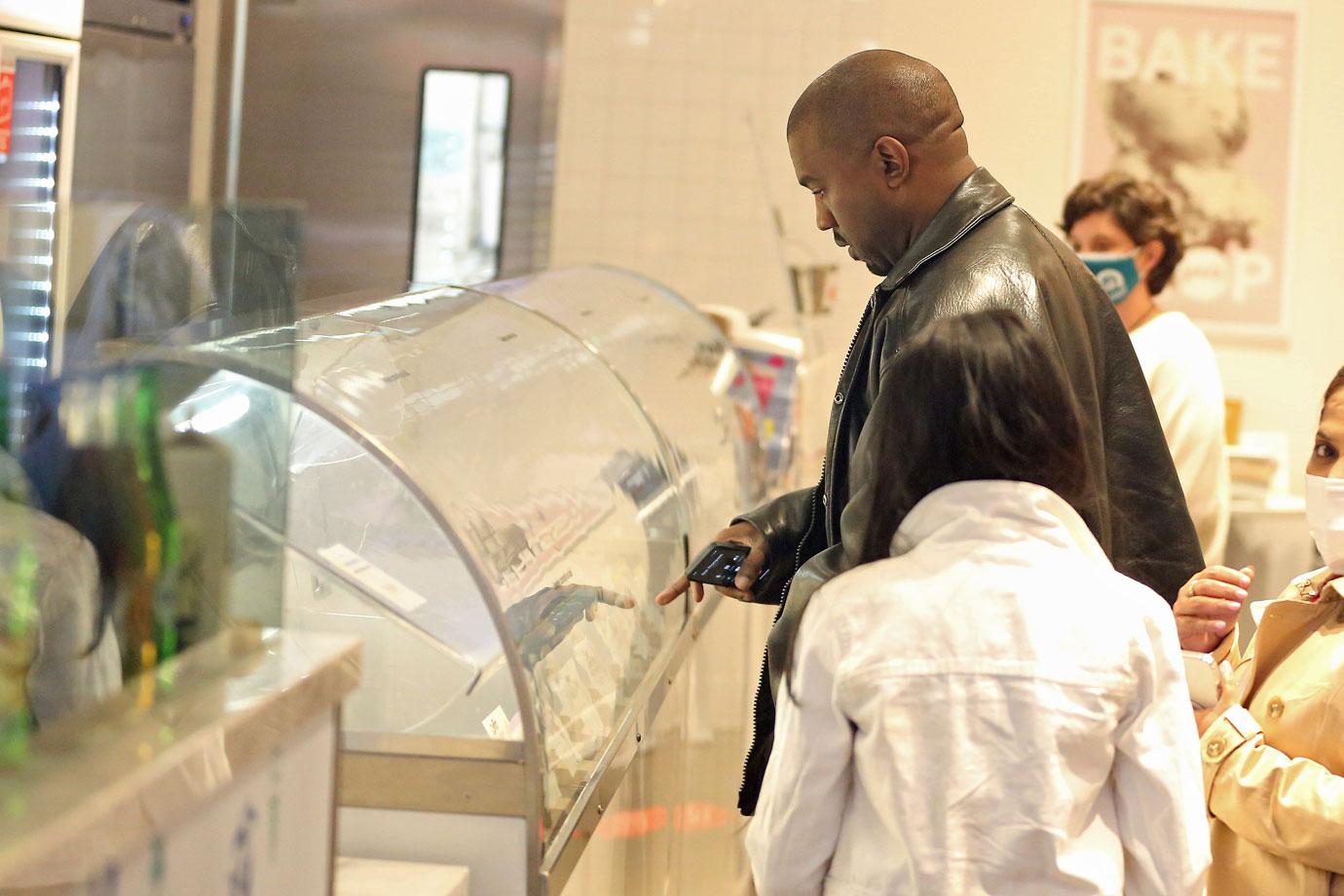 West rocked an edgy look for the outing, sporting a black leather coat, matching jeans, and a shirt underneath his jacket. He completed his all-black ensemble with knee-high boots.
Before treating himself to the sweet delicacy, the Chicago native was pictured flashing a big grin on his face while enjoying the company of his friends.
Article continues below advertisement
Just days ago, West took his frustration to Instagram Live, pleading for public support as he tried to find the location of Chicago's party.
"Why nobody gave me the address to my daughter's birthday party right now, that's gonna imprint in her mind that I wasn't there for her," he ranted while driving in his vehicle after adding, "I am just putting this online cus I need y'all support."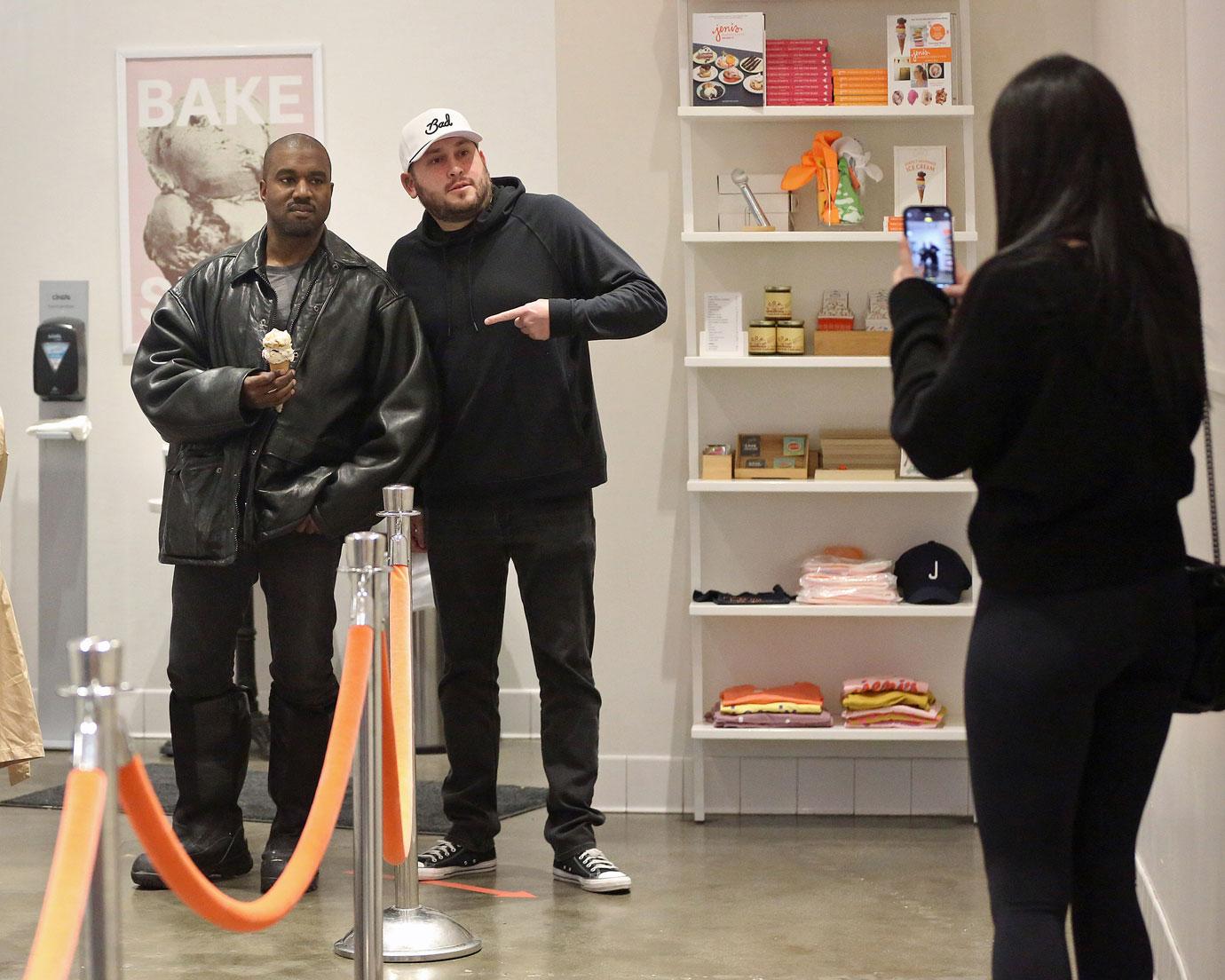 Article continues below advertisement
He eventually was able to find his way to the event and thanked Travis Scott for his help.
"Yo, I am so happy right now," West said, "I just came from Chi's party, and I just got to shout out to Travis Scott for sending me the address and the time and making sure that I was able to spend that birthday memory with my daughter, to be there, with the rest of the family."
Last week, Ye also found himself in trouble after allegedly getting physical with a fan outside of Soho Warehouse in Downtown Los Angeles.
He is currently being probed by the LAPD for alleged misdemeanor battery.