Kim Kardashian Accused Of Copying 'Love & Hip Hop' Star Hazel E With Caution-Tape Balenciaga Outfit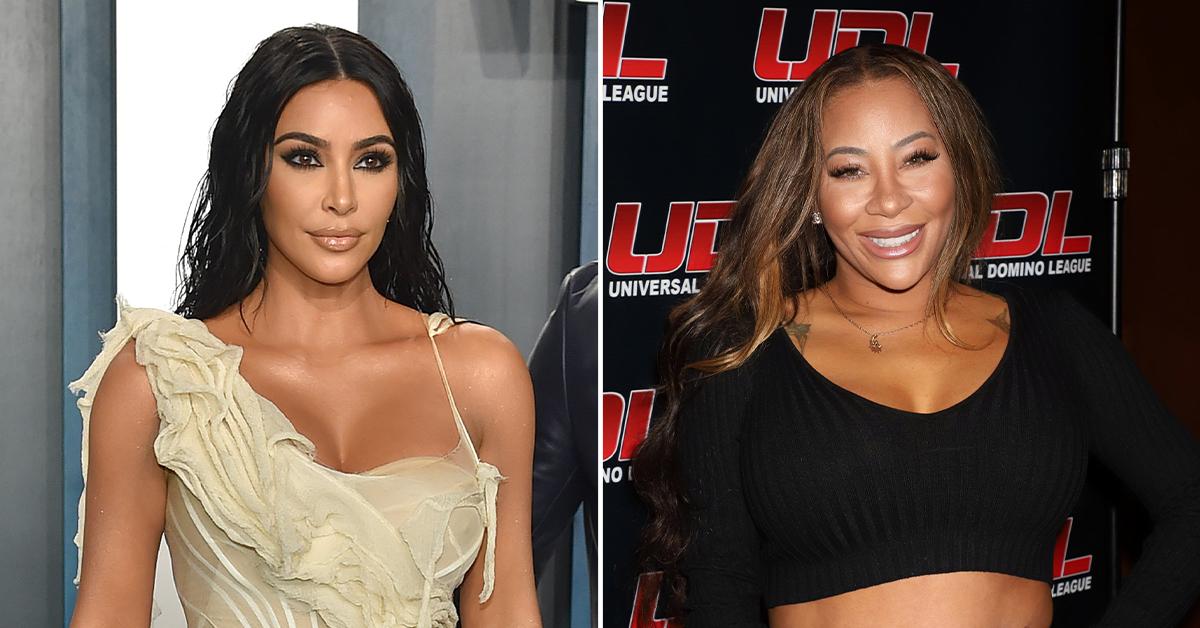 Former Love & Hip Hop star Hazel-E is pulling out receipts to prove she was the first to rock an ensemble created with caution-tape — years before Kim Kardashian showed up at Paris Fashion Week in a similar fit.
Over the weekend, Kim caused a stir when she arrived t the Balenciaga show in a skintight outfit that was created with custom caution tape that had the fashion line's name on it.
Article continues below advertisement
Kardashian even shared a behind-the-scenes video of a team of designers putting the tape around her body. Kim sat in the chair while the assistants strategically placed the tape over a black catsuit she was wearing.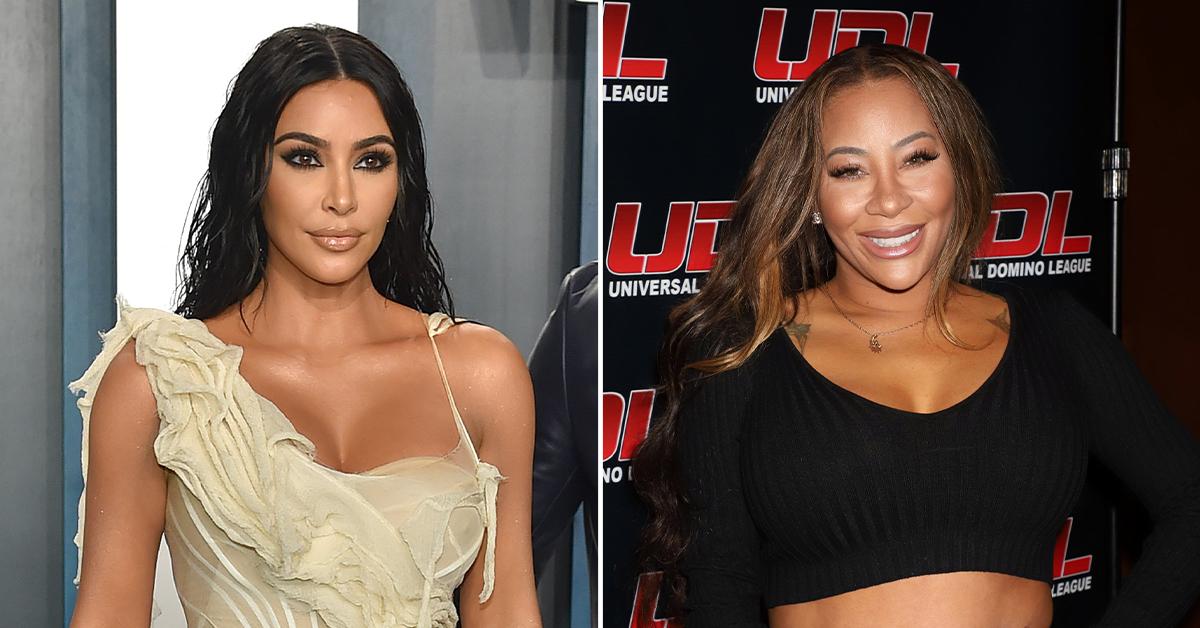 Article continues below advertisement
Hours after the photos were published online, Hazel-E took to Instagram to claim Kim K wasn't the first to do it. She shared a clip of her 2018 music video What You Talkin About where she rocked a two-piece tracksuit that had "Caution" and "Do Not Enter" tape all over it.
The rapper/reality star wrote, "TB to 2018 when @odaingerous dripped me in the caution tape for the #WRUTB video shoot. Support your Black designers their ideas can be high fashion brands' inspiration." The implication that the outfit could have potentially been an inspiration for Balengica in 2022.
Article continues below advertisement
"She hadddd [sic] to say something cuz Kim wore it but babyyyyyy [sic] KIM KARDASHIAN ON A COMPLETELY DIFFERENT LEVEL AND DOESNT KNOW A HAZEL," one follower scoffed at the suggestion.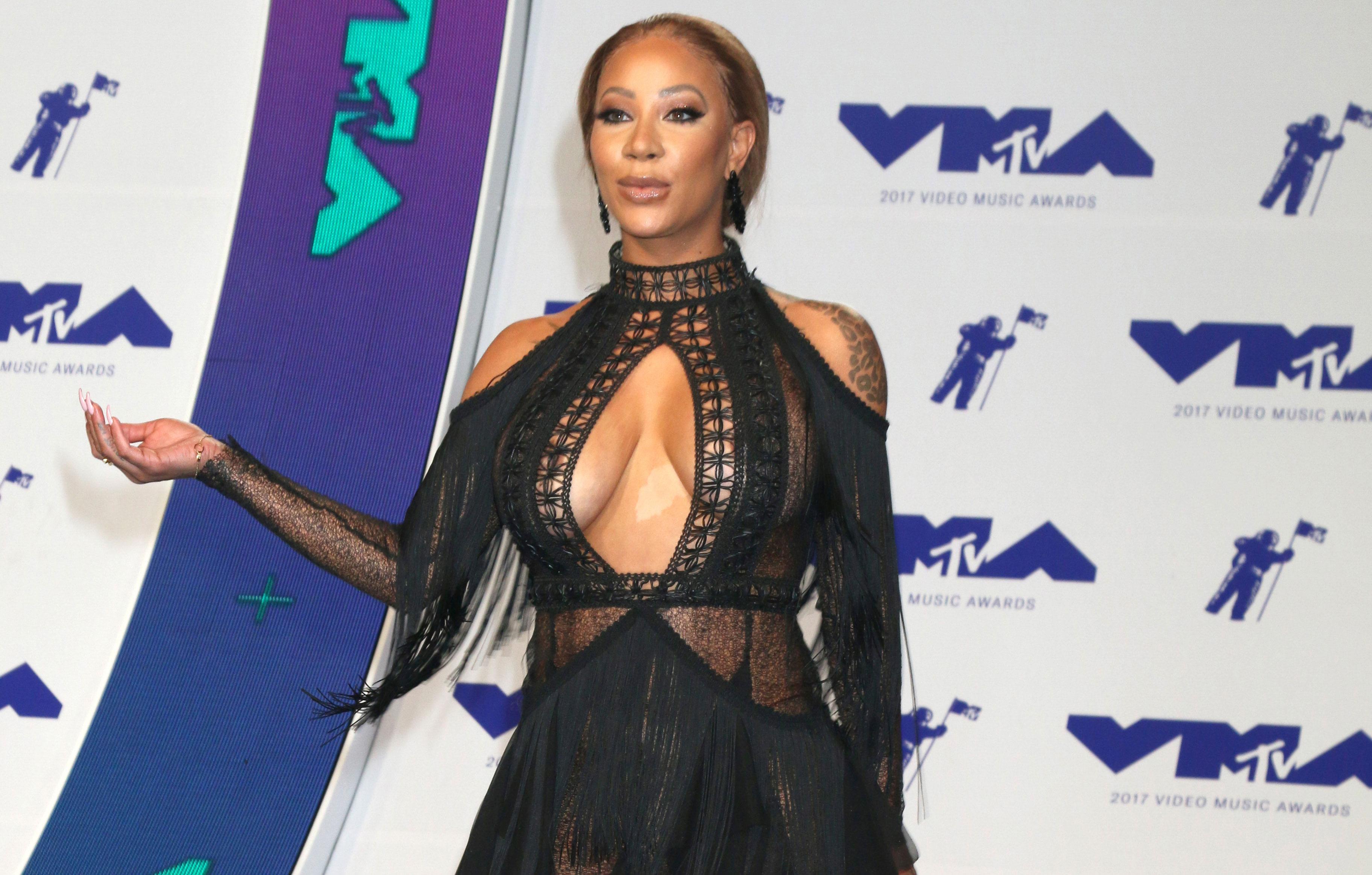 Article continues below advertisement
The designer who Hazel E credited as being the first to do the look also posted on his Instagram a photo of Kim from Paris Fashion Week. He wrote, "Mirror mirror on the wall. We did it first Hazel-E." He didn't seem too upset with Balenciaga as he wrote "congrats" to both the fashion company and the former Keeping Up with the Kardashians star in his post.
However, hours later, the designer was reposting Instagram Stories from others who accused Balengica of straight-up stealing the look from him.
Article continues below advertisement
"@balenciaga and @kimkardashian y'all know for a fact @odaingerous created this whole look," one repost read.