Exclusive
Adrienne Bailon Encourages Kim Kardashian To Marry Pete Davidson After Kanye West Divorce Win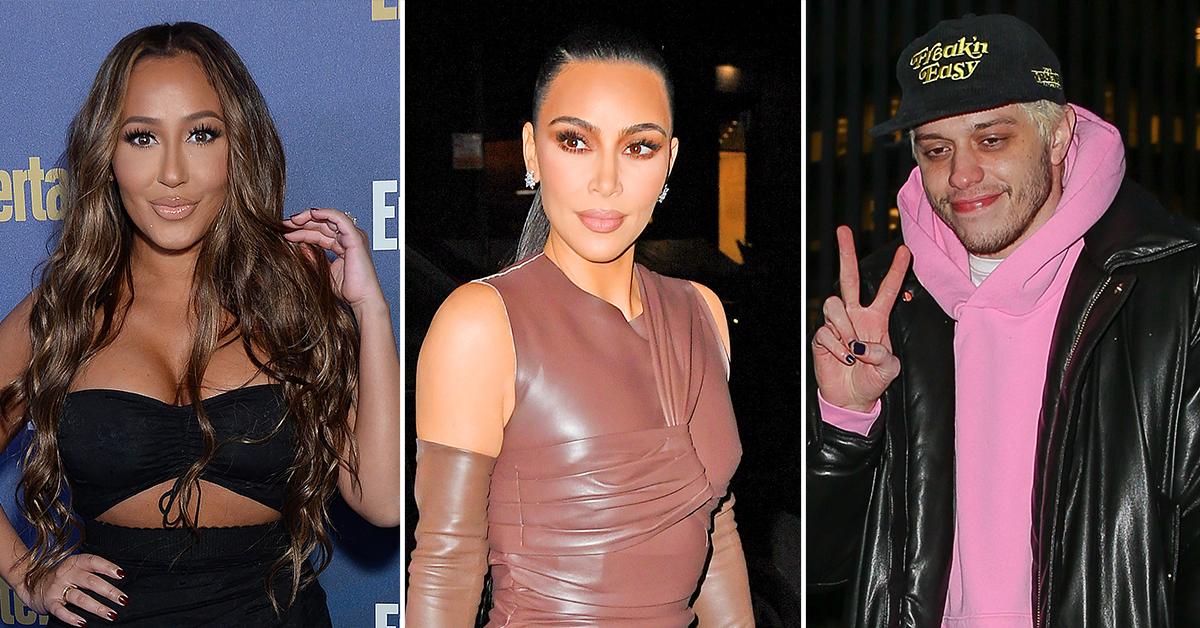 Article continues below advertisement
As Radar reported, Kim is officially single after the judge terminated her marital status to Kanye in court on Wednesday. While their $2.1 billion divorce battle is still ongoing, this was a major win for Kim.
She's been begging for the status change for months and recently claimed Ye's outbursts aimed at herself and Pete were causing her "emotional distress."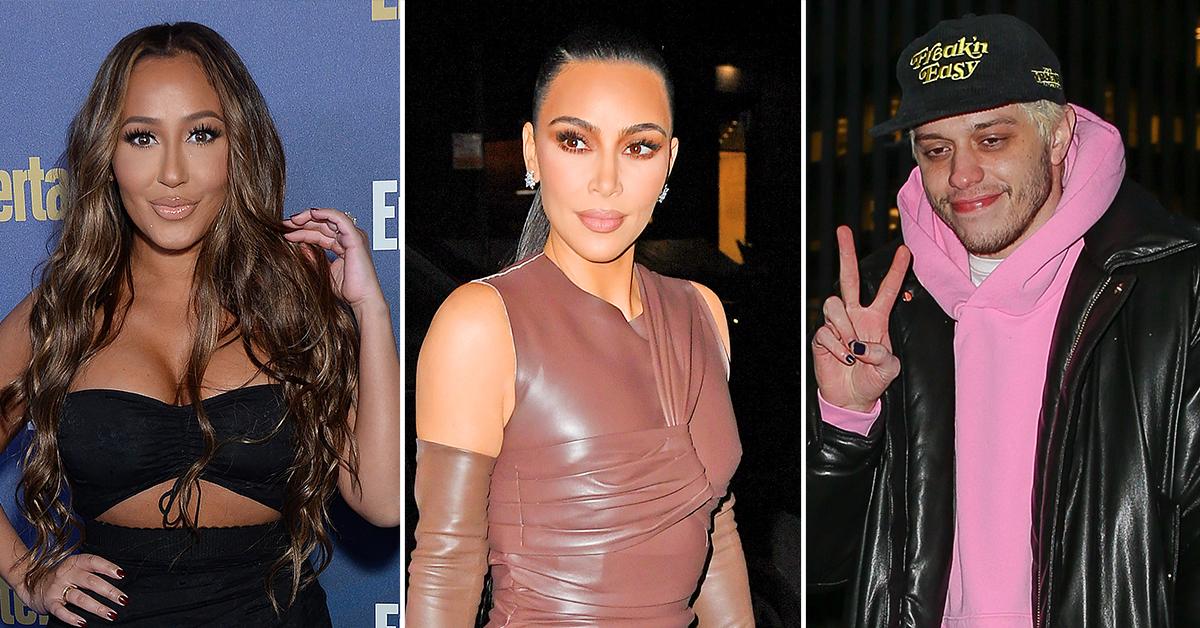 Article continues below advertisement
Now that the Keeping Up With The Kardashians star is no longer legally bonded to Kanye, Adrienne doesn't want Kim to make the same mistake with her next husband.
Kim filed for divorce from Kanye in February 2021 after six years of marriage. Her other ex-husbands include Kris Humphries and Damon Thomas.
"She seems happy. And so I'm like Bravo, like I'm always for someone's happiness," she responded when asked about Kim's relationship. Adrienne had nothing but sweet things to say about Kim's Saturday Night Live boyfriend.
"Pete, I've got to be honest. I think he's cute. I think he's cute. I am the kind of girl that's totally falls for funny. I love a guy with a dope personality. Funny, edgy. I love a guy that's going to encourage me to be who I am and is going to kind of let me, let my hair down and have some fun. Like, he seems like he doesn't care. Like he's not for the Hollywood shenanigans. He's very straightforward. He don't like, and I feel like that energy is just beautiful. So I'm into it," she gushed.
Article continues below advertisement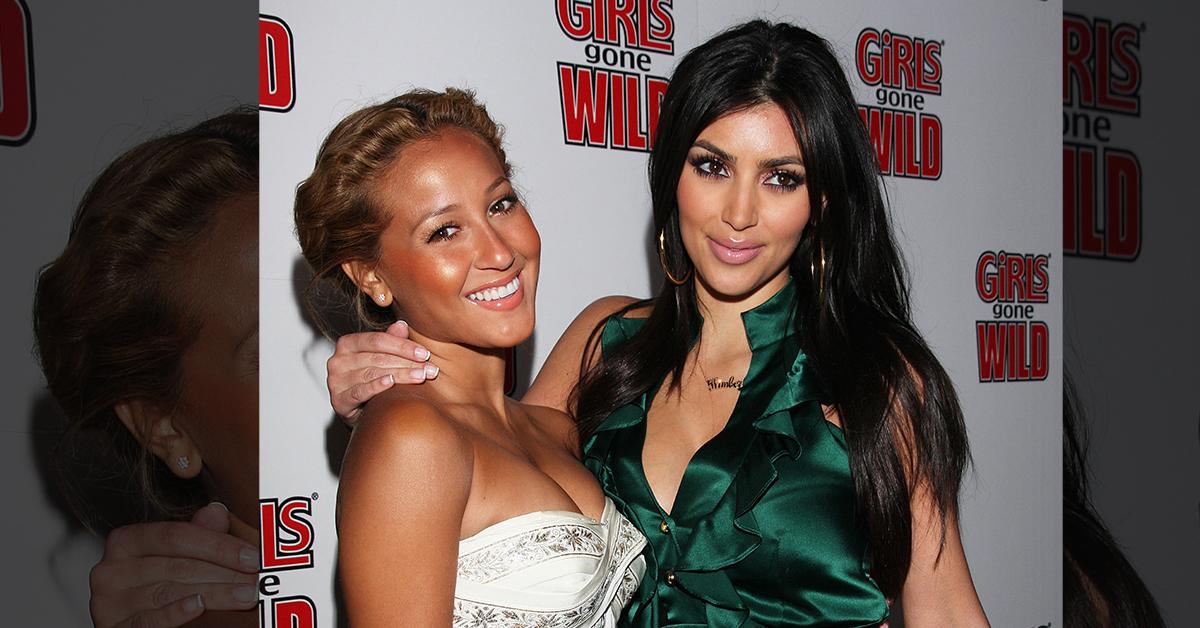 "Yeah. Like I feel like he's the kind of guy that if, that he'd gives you like the kind of pep talk that would make you think, like I can do anything. Like, I feel like he'd be like, girl, stop, like go kill it. You're amazing. And that, first of all, I think Kim deserves that. So yeah. I'm happy for her," Adrienne continued.
When it comes to Kim and Pete's future, Adrienne said she hopes wedding bells are involved.
Article continues below advertisement
"Marry a guy that makes you laugh, marry a guy that you actually like," she advised. "I was just talking to my friend about this. She's like, 'I don't know. It just seems like love doesn't last.' And I was like, 'well, the in love experience may not last, that's going to come and go and there's going to be waves of that but marry someone that you actually like, and that you actually love, and that you'd want to be their friend, even if you never got married to them, like this is someone you just want in your life forever.'"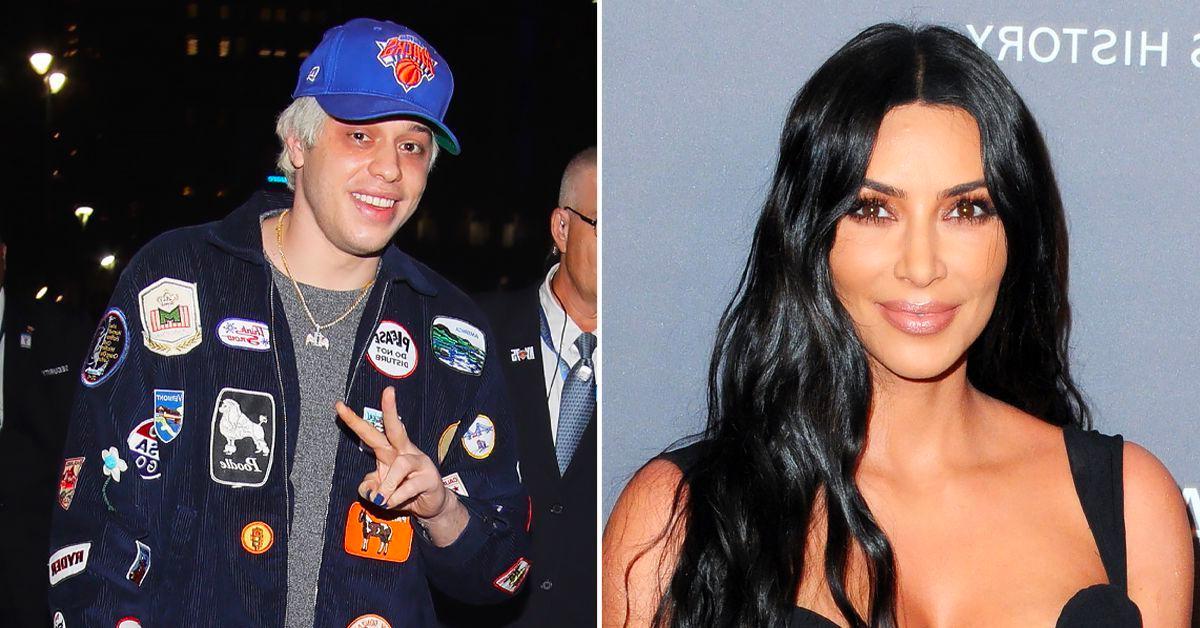 For right now, Kim and Pete are just happy to be together. The duo was first linked in October after they shared a steamy kiss on SNL. She's not the only one who has let go of her marriage. After attempting to bring his family "back together," Kanye finally waved the white flag.
In the final hour, his lawyer did not object to Kim's wish to terminate their status — but he did have a few stipulations.