Kim Basinger Looks Glum In First Sighting Since Ex-Husband Alec Baldwin's Fatal Shooting, As Daughter Ireland Feuds With Candace Owens
Kim Basinger may look a bit out of sorts, but she's not letting her ex-husband's potentially incriminating fatal shooting scandal keep her from attending her pilates class.
The 67-year-old ex-wife of 63-year-old Alec Baldwin was seen making her way to a Los Angeles fitness studio on Tuesday, five days after the actor accidentally shot two crew members on the set of his latest movie, leaving one dead.
Article continues below advertisement
Wearing an all-gray ensemble with a letterman-style jacket and white sneakers, Basinger kept her sunglasses on her face and her head down as she walked swiftly into the establishment. At one point, the mother of one even appeared to use her wide-brimmed hat to shield her face.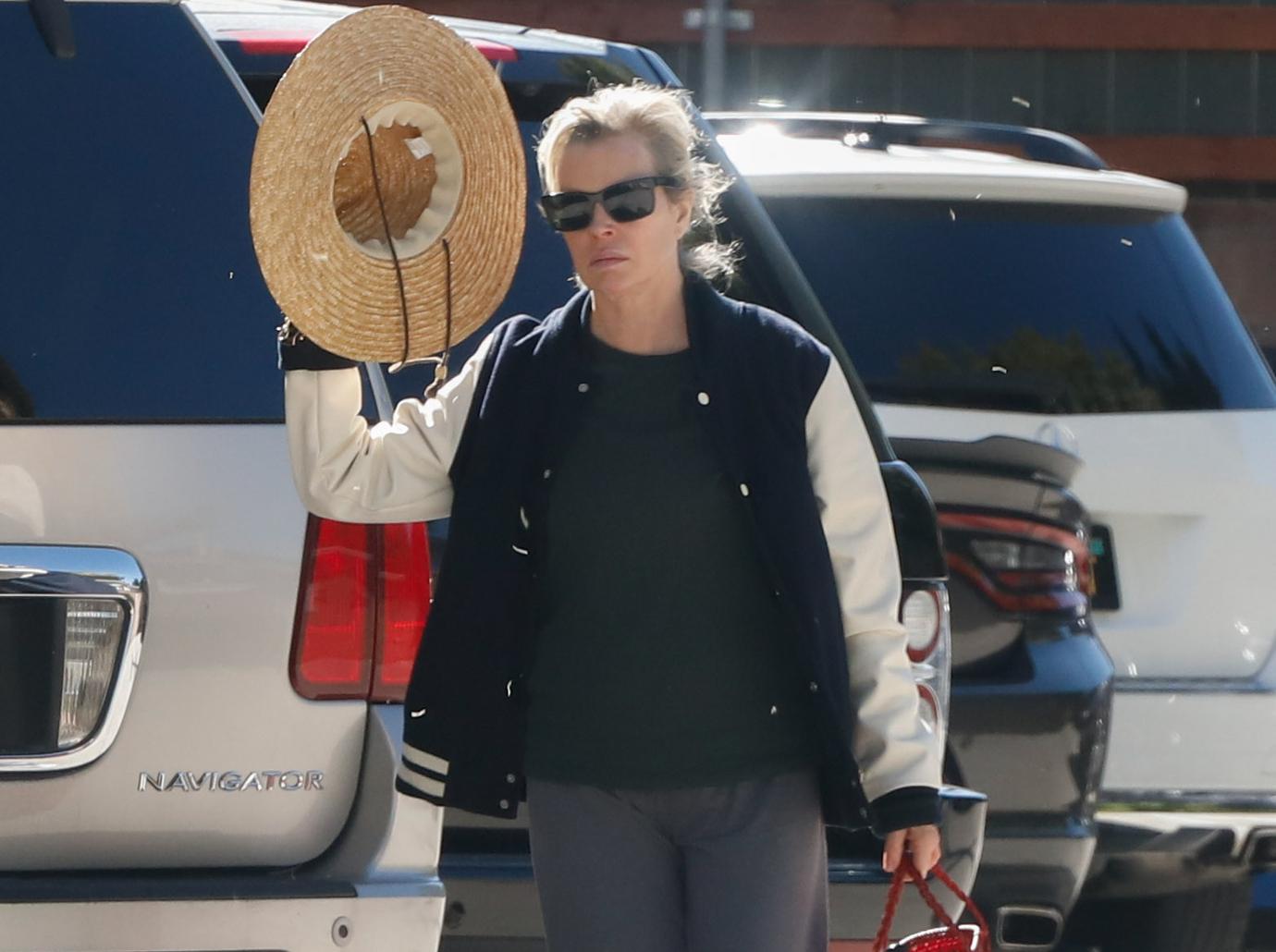 Article continues below advertisement
Kim was actually the topic of her daughter Ireland Baldwin's last Instagram post before she temporarily went dark on the platform.
The freshly turned 26-year-old model celebrated her birthday just two days after her dad's life-changing accident and initially lashed out at the curious media over comment requests related to the tragedy.
Later changing her tone, Ireland shared a video of her mom "dancing in a goth bar" and thanked her fans for the birthday wishes. She then bid adieu.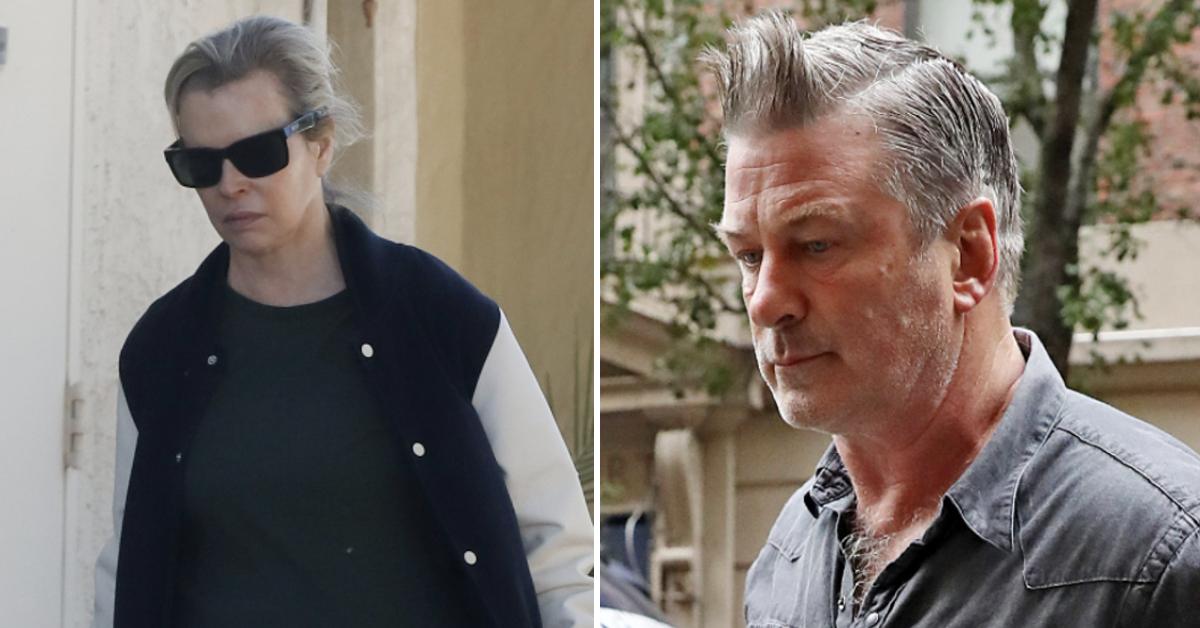 Article continues below advertisement
One person who was not so quick to let the model off the hook was controversial media personality Candace Owens.
The 32-year-old Republican mouthpiece's reaction to the death of 42-year-old Rust cinematographer Halyna Hutchins was as follows: "Alec Baldwin spent 4 years dedicated to painting Donald Trump and his supporters as evil murderers. What has happened for Alec would be an example of poetic justice if it weren't for the actual innocent people that were murdered by him."
Before she took her social media hiatus, Ireland shared a screenshot of Candace's tweet to her Instagram Story, calling her the "most disgusting, hateful cancerous human being I've ever come across."
"Yup…I'm going to go ahead and take that Instagram break," she added, among other things. "I am ashamed to breathe the same air as this woman."
But the ordeal prompted a private conversation between the equally passionate women via direct message. It seemed to end peacefully, but it absolutely did not.
Article continues below advertisement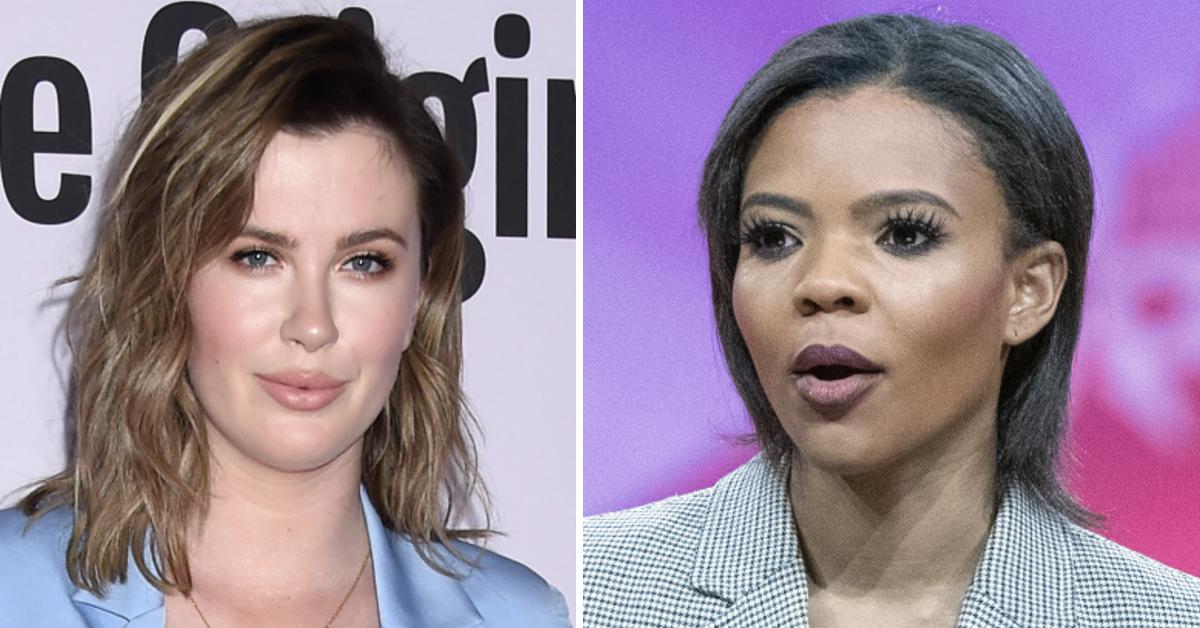 Hours later, Owens posted a screenshot of the messages she and Baldwin exchanged during their chat.
"You people really like to pick and choose what's convenient for you..." the latter had written to the former. "Now all of a sudden your [sic] animal lovers because of Fauci LOL... You really pick and choose one to have compassion for people, for the planet, and for animals."
"I'll say this one more time..." she went on. "And since you clearly observed that I can't read, hopefully you're capable of reading this... A nine-year-old boy lost his mother. This is not about poetic justice or politics."
Alongside the screenshot of the fiery conversation, Candace wrote, "Ireland Baldwin is in my DMs because I don't feel bad for her psychopathic father. Feel bad for the victim, not Alec. He has always been a predator in Hollywood who was given a pass."
Article continues below advertisement
Last Thursday, Alec pulled the trigger of a prop gun while rehearsing on the Santa Fe, New Mexico, set of his western movie. Two people were shot: Hutchins and the film's director, 48-year-old Joel Souza, who was struck in the shoulder but managed to survive.
The Santa Fe Sheriff's Office is investigating.