Candace Owens Leaks Fiery Text Convo With Alec Baldwin's Daughter Ireland, Labels Actor 'A Predator'
Candace Owens had a conversation with Alec Baldwin's daughter Ireland after being accused of being insensitive about the on-set shooting that killed Halyna Hutchins.
Prior to the talk, Alec's 26-year-old daughter called the conservative mouthpiece of being the most "disgusting, hateful, cancerous human I've ever come across."
Article continues below advertisement
The two decided to have a conversation on Instagram Direct Message to try and work out a resolution. Following their talk, Ireland posted a short screenshot of her telling Candace, "Thank you for taking the time to have a real conversation. Have a peaceful evening."
Article continues below advertisement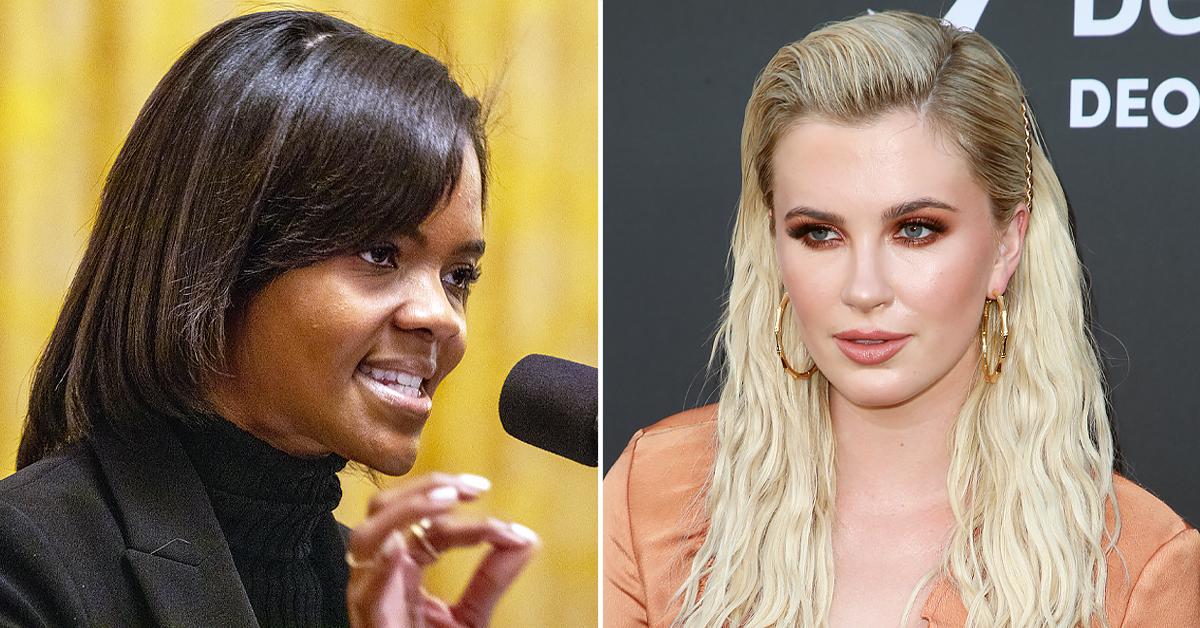 Candace responded, "No problem. Same to you."
Article continues below advertisement
However, hours later, Candace posted a screenshot of the messages Ireland wrote her during their chat and negative commentary.
"You people really like to pick and choose what's convenient for you... Now all of a sudden your animal lovers because of Fauci LOL... You really pick and choose one to have compassion for people, for the planet, and for animals ... I'll say this one more time ... And since you clearly observed that I can't read, hopefully you're capable of reading this ... A nine-year-old boy lost his mother. This is not about poetic justice or politics."
Article continues below advertisement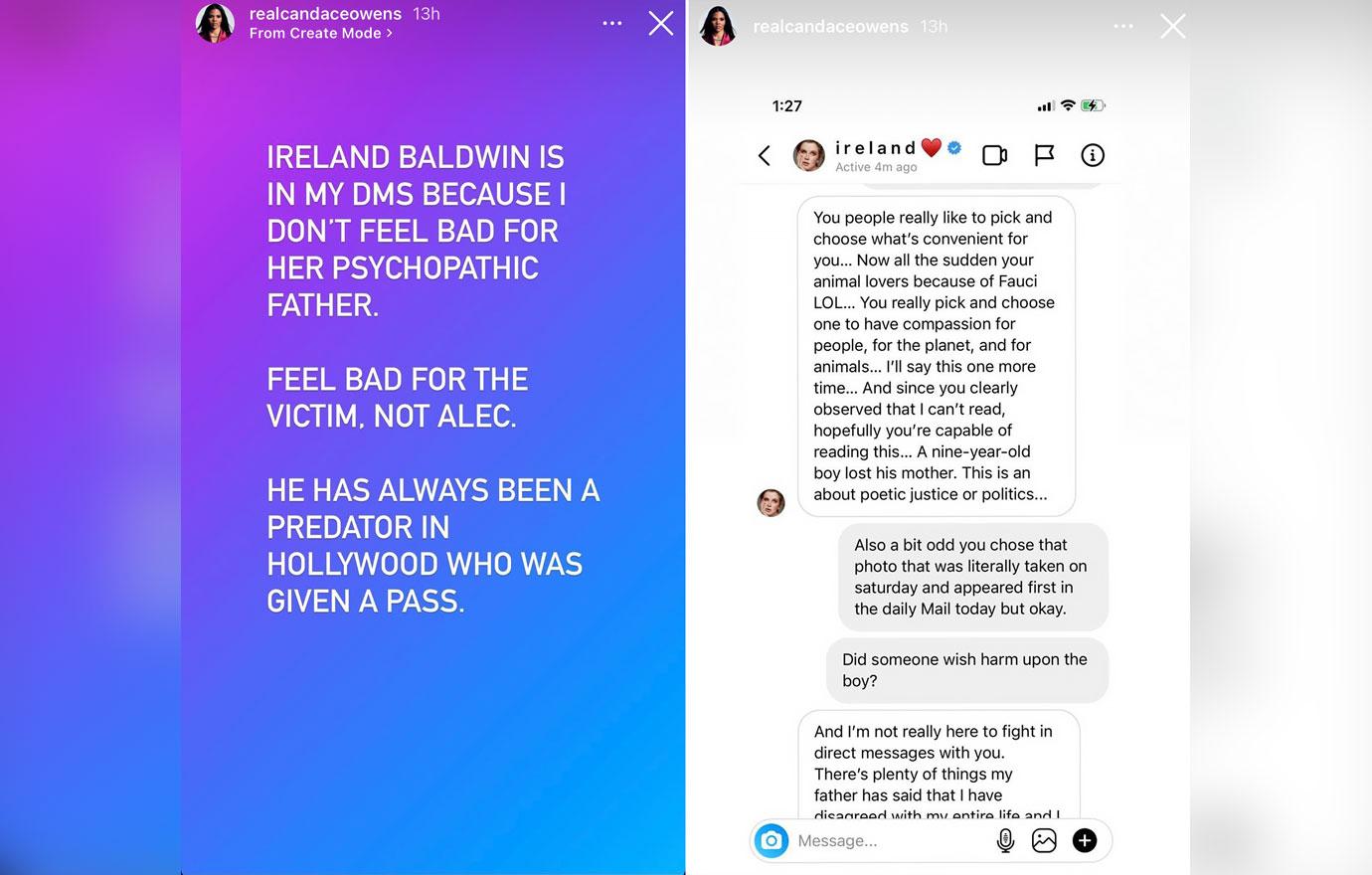 Candace captioned the screenshot, "Ireland Baldwin is in my DMs because I don't feel bad for her psychopathic father. Feel bad for the victim, not Alec. He has always been a predator in Hollywood who was given a pass," she added.
Article continues below advertisement
Ireland has yet to respond to Candace's remarks following their conversation. Alec's daughter said she will be taking a long break from social media as she tries to process the tragic accident that is over her family at the moment.
As RadarOnline.com previously reported, law enforcement is still investigating the tragic shooting on set of Baldwin's western Rust which was being filmed in Santa Fe, New Mexico. The actor is currently in the Hamptons with his wife and kids as the situation unfolds.