Exclusive
How Kevin Smith's Real-Life Health Scare Helped Shape 'Clerks III'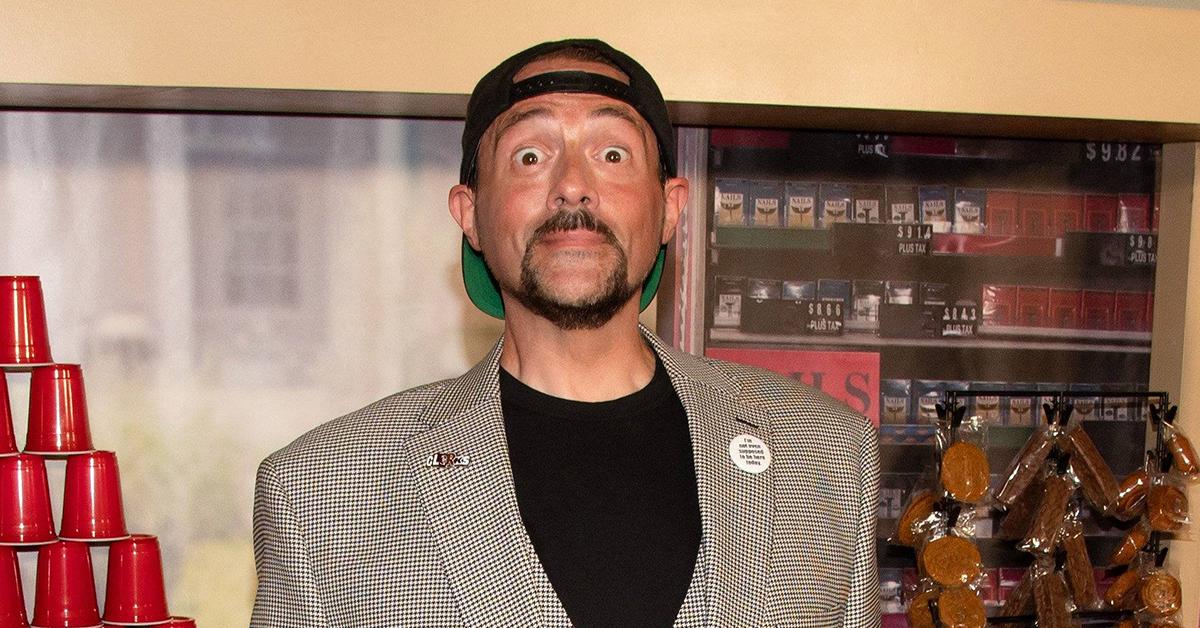 Kevin Smith knew the guys behind the counter at the world's most famous convenience store were capable of more than just funny lines, which is why he pushed Brian O'Halloran and Jeff Anderson's acting chops for Clerks III and used his real-life heart attack as the premise for the trilogy.
Article continues below advertisement
RadarOnline.com caught up with the genius behind the Clerks franchise on Wednesday at the TCL Chinese Theatre in Hollywood, CA, where Smith told us that his health scare inspired the plot for the third movie.
"For me, and the story in general, the heart attack that I had a few years ago just seemed like a great place to start. The first Clerks was ripped from my own life — it's literally what I used to do every day. I mean, nobody f------ a dead guy in a bathroom, but generally speaking it was kind of a snapshot of my life at the time," Smith, 52, told RadarOnline.com.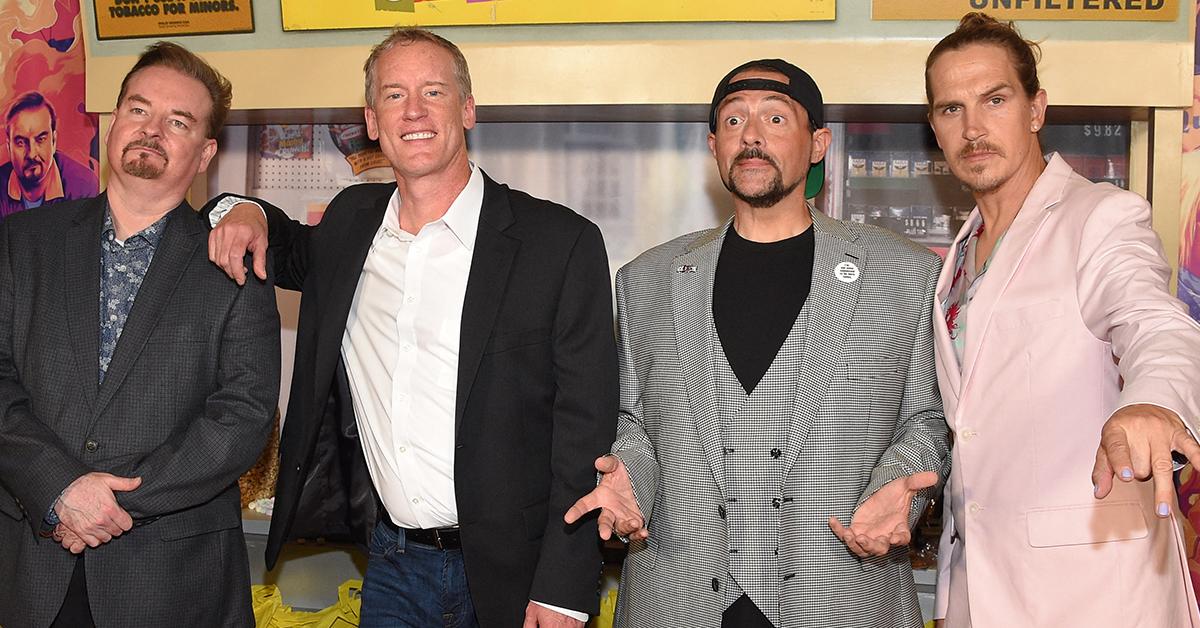 Article continues below advertisement
"I felt like I should use the same formula, borrow from my life again for this," he continued. "That's where the heart attack comes in."
Smith said he felt like he owed it to O'Halloran and Anderson.
"In Clerks II, I got to see how much further the boys could take it. Ever since then, it was like, 'Oh my god. I want to do one more where they get to be even more dramatic," the Jay and Silent Bob Strike Back actor explained. "It's one thing to make them say funny things and s---, but to show off their acting powers, to give them a monologue — to rock that s--- and let them show off their dramatic chops, I felt like I owed them at least that much. I also wanted to see the characters head in that direction."
Article continues below advertisement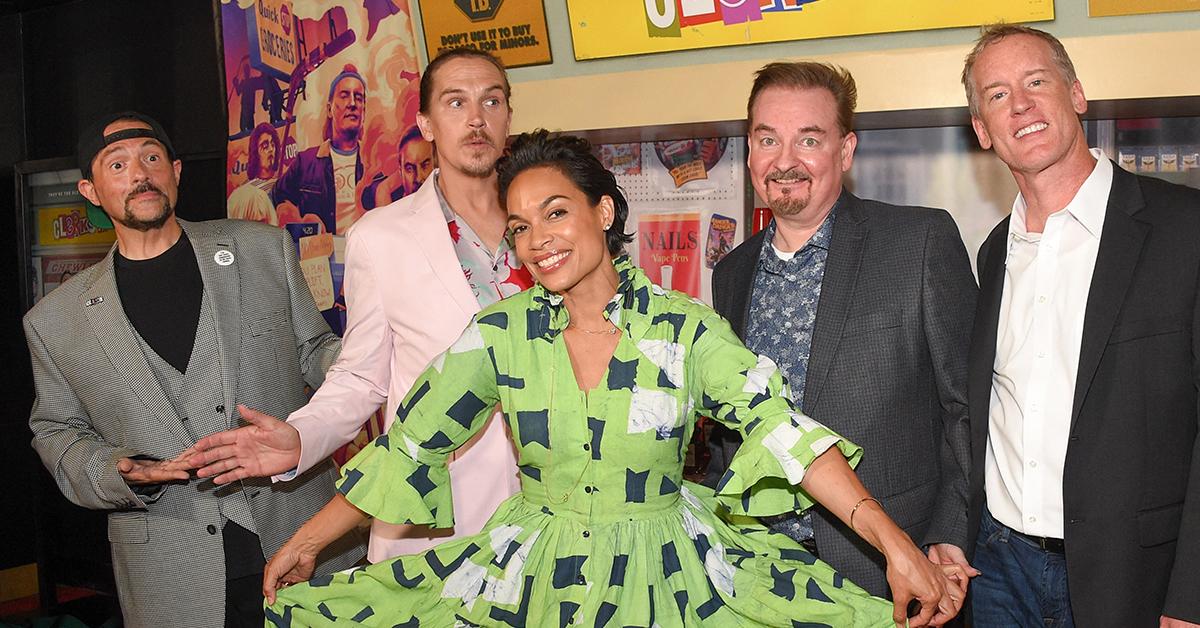 Article continues below advertisement
"After the first show this evening, I had a massive heart attack," Smith tweeted after his health scare. "The Doctor who saved my life told me I had 100% blockage of my LAD artery (aka 'the Widow-Maker')."
He told his followers, "if I hadn't canceled show 2 to go to the hospital, I would've died tonight. But for now, I'm still above ground!"
Since then, Smith has changed his life, including his diet, which is now vegan — just like his 23-year-old daughter, Harley Quinn Smith, who is also in the movie.
While fans get a Clerks III, don't expect a Dogma sequel.
Article continues below advertisement
The 1999 fantasy comedy featuring newly-married Ben Affleck and Matt Damon is owned by Harvey Weinstein, and Smith said the imprisoned ex-producer "refuses to sell it to me."
"So my movie about angels is literally owned by the devil himself," the comedian told RadarOnline.com, "but let's be honest, that's not even the worst thing that HW has ever done. Let's keep it in perspective."
Article continues below advertisement
O'Halloran and Anderson join Jason Mewes, Trevor Fehrman, Rosario Dawson, Marilyn Ghigliotti, Austin Zajur, and more in Smith's Clerks III when it hits theaters on September 13.
This outlet can also confirm that Danny Trejo, Sarah Michelle Gellar, Freddie Prince Jr., Justin Long, and other big stars made appearances in the film.