'Pathetic' Kelly Dodd & Rick Leventhal Trashed For Sporting Alec Baldwin & Native American Halloween Costumes, Days After Actor Shot & Killed 'Rust' Cinematographer
They're smarter than they look.
Kelly Dodd and Rick Leventhal knew exactly what they were doing when they opted for controversial Halloween costumes this year.
After all, as several unsurprised observers pointed out, the unemployed couple has a podcast to keep afloat!
Article continues below advertisement
The fired Real Housewives of Orange County star, 46, and recently exited Fox News anchor, 61, celebrated the spooky holiday by dressing up as a Native American and Alec Baldwin, respectively. Each had their own prop gun.
"Kelly celebrated her Native American heritage & I celebrated the great American film actor Alec Baldwin #happyhalloween," Leventhal captioned two photos of their getups, one of which showed Dodd holding her fake firearm up to her head.
Article continues below advertisement
Just days ago, Baldwin fatally shot the cinematographer of his latest film while rehearsing a scene in Santa Fe, New Mexico. Rust's director of photography, 42-year-old Halyna Hutchins, left behind a 9-year-old boy, Andros Hutchins, who spent his first holiday without his mom on Sunday.
Regardless of how people feel about Baldwin as a person, actor or key member of the ongoing investigation, many felt Leventhal's decision to make light of Hutchins' death was "tacky," "pathetic," "insensitive" and "in poor taste."
And despite her claim that she's "30 percent Native American," Dodd's costume didn't land either, as many felt it was an obvious attempt "to try to stay relevant."
"You two have no class. Your [sic] perfect for each other."
"Just s--t on what's left of your careers."
"Thirsty AF! A little boy is missing his mom."
"Not appropriate, Rick. A young mother died."
"So disappointed in the Alex Baldwin comment. It was not his fault and a family lost their mother and wife. So disrespectful."
"Soooo messed up on so many levels #notfunny."
Article continues below advertisement
"Sorry but bad taste. Some on someone lost their life."
"Trying to stay relevant likeeee."
"Really insensitive but no one is surprised. She will bring you down wait and see."
"That's sick."
"Geez Rick, you are smarter than this. Someone DIED."
"Pathetic you have to attach Alec Baldwin to this. A horrific thing happened on set and you think Halloween is the time to display such disrespect."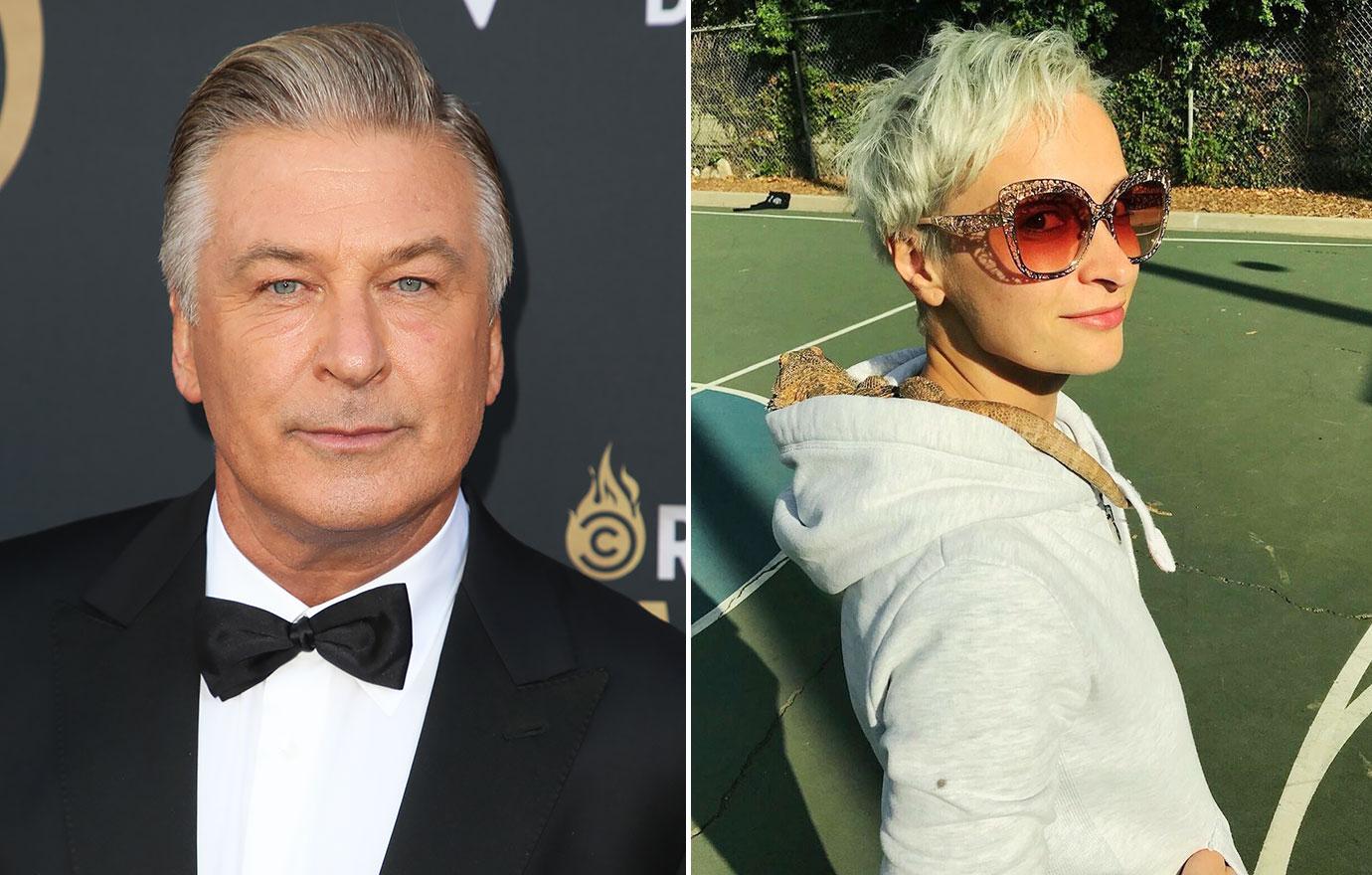 Article continues below advertisement
It seems many of the couple's fans were saddened to see their true colors, too.
"I am a conservative and usually support you and Kelly but this is in poor taste... I'm sure you wouldn't be dressing up like that if it were your daughter that had been shot... Grow up and stop letting Kelly turn you into her puppet. 100% sure that costume was her idea."
"I always defend you two, but this is pathetic. If you wanted attention you got it. The sad part is how insensitive this is for the attention."
"I always defend you both, but hard to find dressing up as Alec funny when a young woman's life was cut short and a young boy is now without his mum. Really bad taste Rick."
"I'm a fan but that is just tacky.. An innocent life was taken and you're mocking her tragedy because you don't like Baldwin's politics. Again, I am a fan of yours and LOVE Kelly but this is tacky."
And as one commenter pointed out, "I see @shannonbeador liked it. Very telling."
Alec has been getting it from all sides. After his wife, Hilaria Baldwin, shared photos of their family's Halloween festivities for all to see, critics slammed them for being "tone-deaf."
The issue, for many, was not that the famous couple and their six young kids celebrated the fun holiday; it was that Hilaria felt the need to post about it on social media.
Article continues below advertisement
As for Kelly and Rick, their latest headline-making move comes just a few short months after the glossy-eyed ex-Bravo star made transphobic remarks in a Cameo video, shouting proudly, "I don't give a f--k! I'm already fired!"
Following the Halloween backlash, the controversial couple released statements to Page Six.
Leventhal said, "In no way was I trying to offend anyone, except Alec Baldwin. He's a jerk and deserves all the heat he's getting. We planned our costumes weeks ago, and I just decided to be [Baldwin] at the last minute."
Dodd told the outlet, "People are way too sensitive. I embrace my Native American heritage. I think the fashion is beautiful, and this was a tribute and celebration."
She claimed she had received positive feedback from "many Native Americans" and that most of the hate was coming from "woke" people who "don't have native in their blood like I do."
"People are always looking to criticize me for anything I do, so this is no surprise," she added. "And by the way, I've gotten lots of love and appreciation on Instagram, too, so thank you for all the support!"