Kanye West's Girlfriend Julia Fox Secretly Dated Drake, Rapper 'Not Happy' About Hush-Hush Romance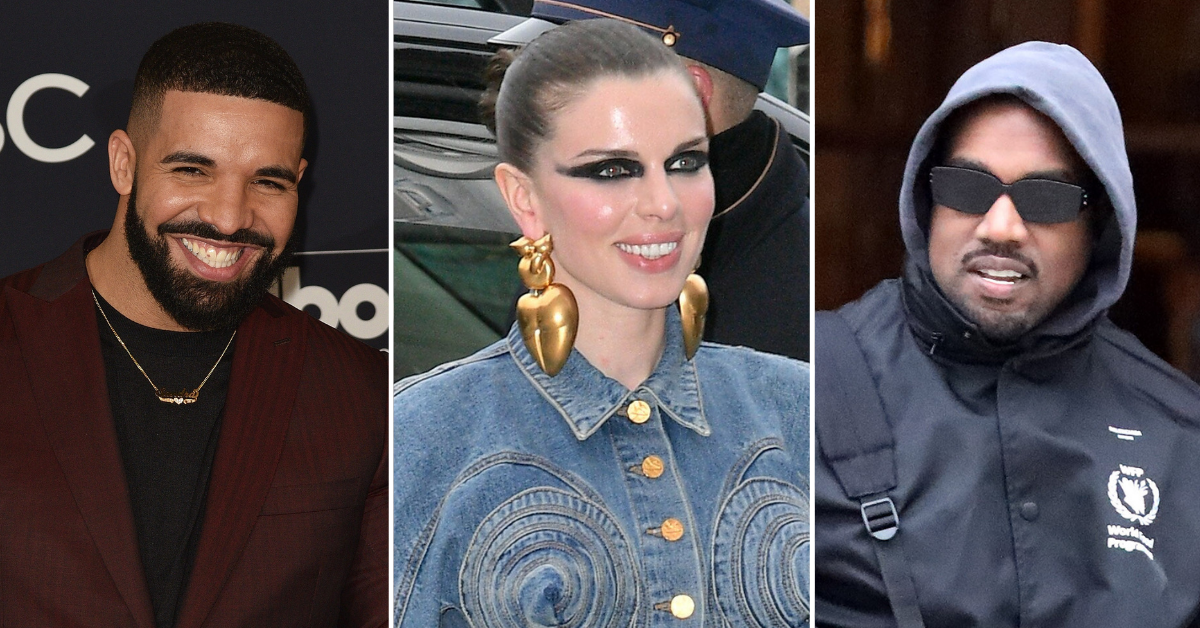 It looks like Kim Kardashian isn't the only woman Kanye West and Drake have in common. The Canadian reportedly dated his former archenemy's girlfriend Julia Fox nearly two years before Ye.
Article continues below advertisement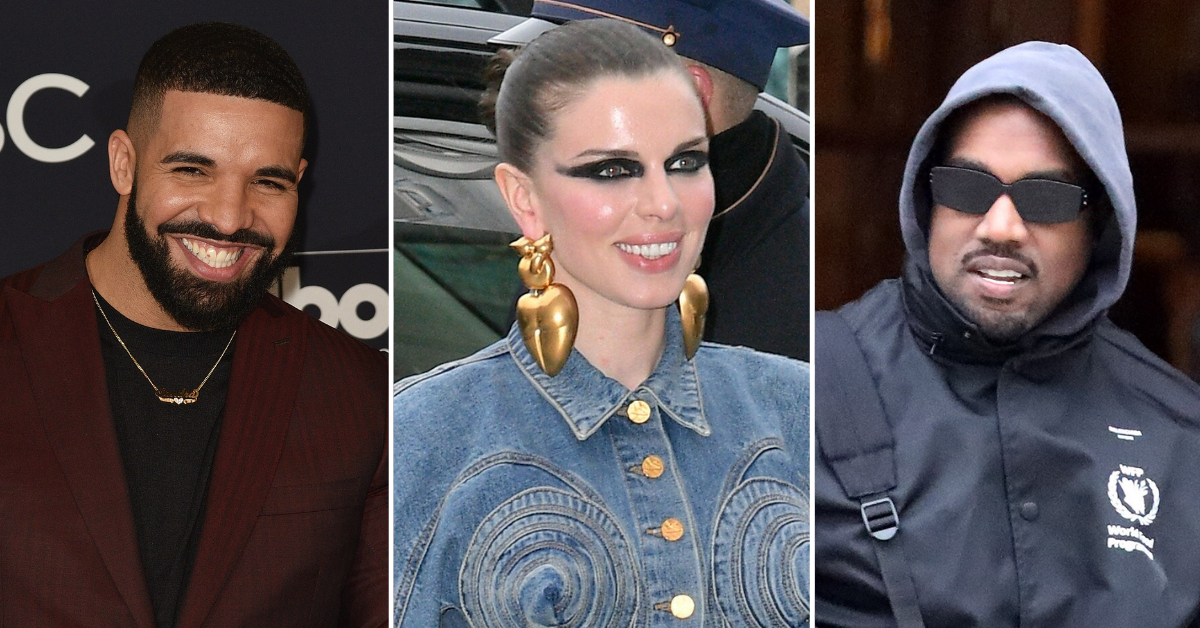 Article continues below advertisement
The story goes like this: the Hotline Bling rapper reportedly slid into Julia's DMs after watching her star alongside Adam Sandler in the 2019 drama, Uncut Gems.
At the time, she was with her husband, Peter Artemiev. When their relationship came crumbling down the following year, Julia reportedly got in touch with Drake.
Article continues below advertisement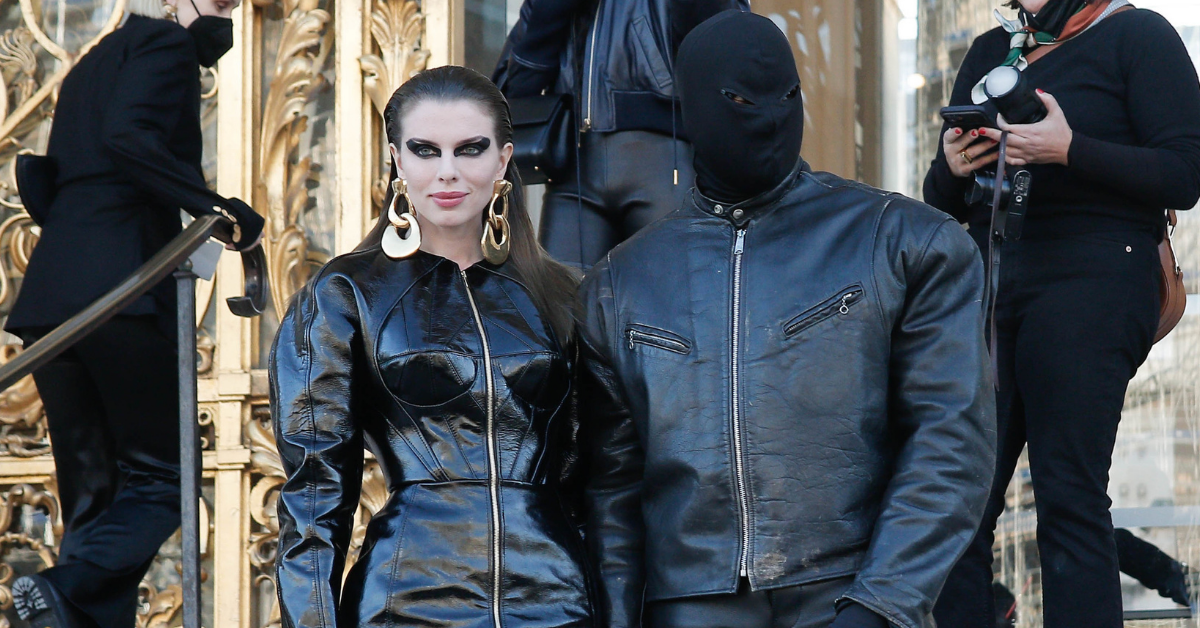 Drake and Julia allegedly first met in New York City at the Bowery Hotel for drinks in February 2020. He apparently couldn't get enough because the following day he crashed a promotional gig she had at Bloomingdale's and "they closed down the store so he could visit."
Article continues below advertisement
The pair even allegedly spent time on Kanye's home turf in Los Angeles. According to Page Six, Drake flew Julia to Tinsel Town after Valentine's Day that year and dropped some serious cash on her.
The musician allegedly bought her not one, but two Birkin bags, which retail between $20,000 to $500,000.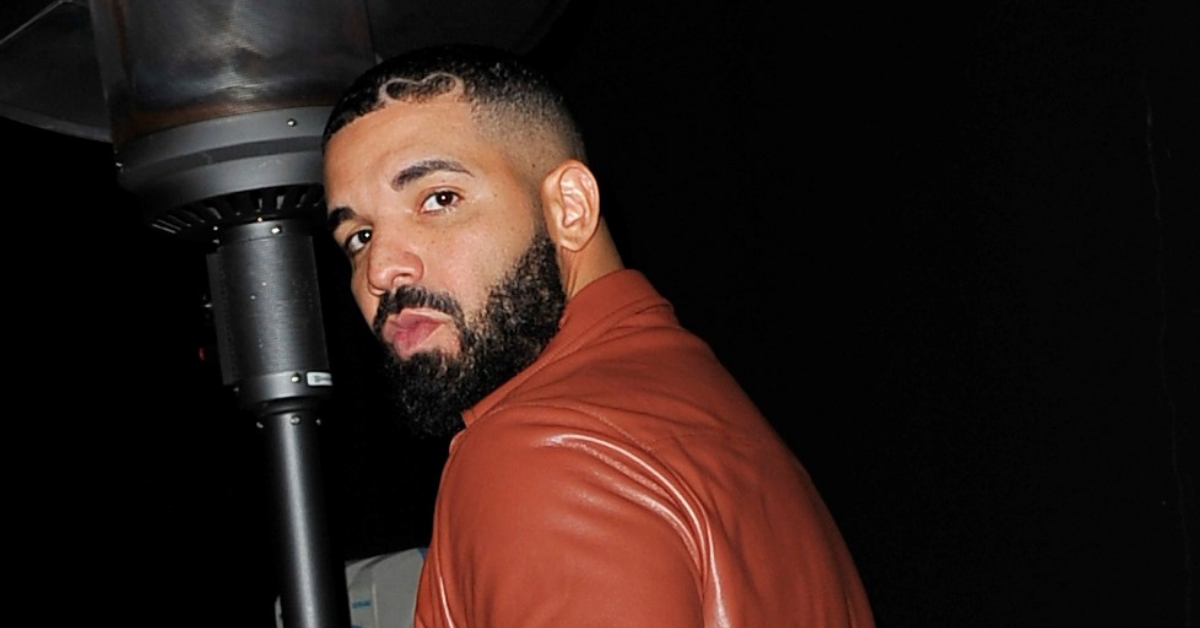 Article continues below advertisement
"Then she went to [his hometown] Toronto to stay with him," the insider spilled. Drake and Julia were making sparks fly until the pandemic ruined it. "They were closing the border [between Canada and the US], and she had to get back home," the source added.
Instead of pursuing Drake, she rekindled her romance with her ex, and she got pregnant. Julia gave birth to her son in January 2021.
Julia and Peter broke up and the rest is history.
She began dating Kanye immediately after meeting him on New Year's Eve in Miami. The two have been jet-setting all over the world, flaunting her PDA-filled romance ever since.
Of course, Ye is still going through his $2.1 billion divorce with Kim.
Article continues below advertisement
Kanye and Drake's beef stems from the latter insinuating he hooked up with the Keeping Up With The Kardashians star. After years of feuding, they put their drama aside and came together to perform in their Free Larry Hoover concert in December, where Kanye begged for Kim to take him back.